4 Dec 2021–27 Feb 2022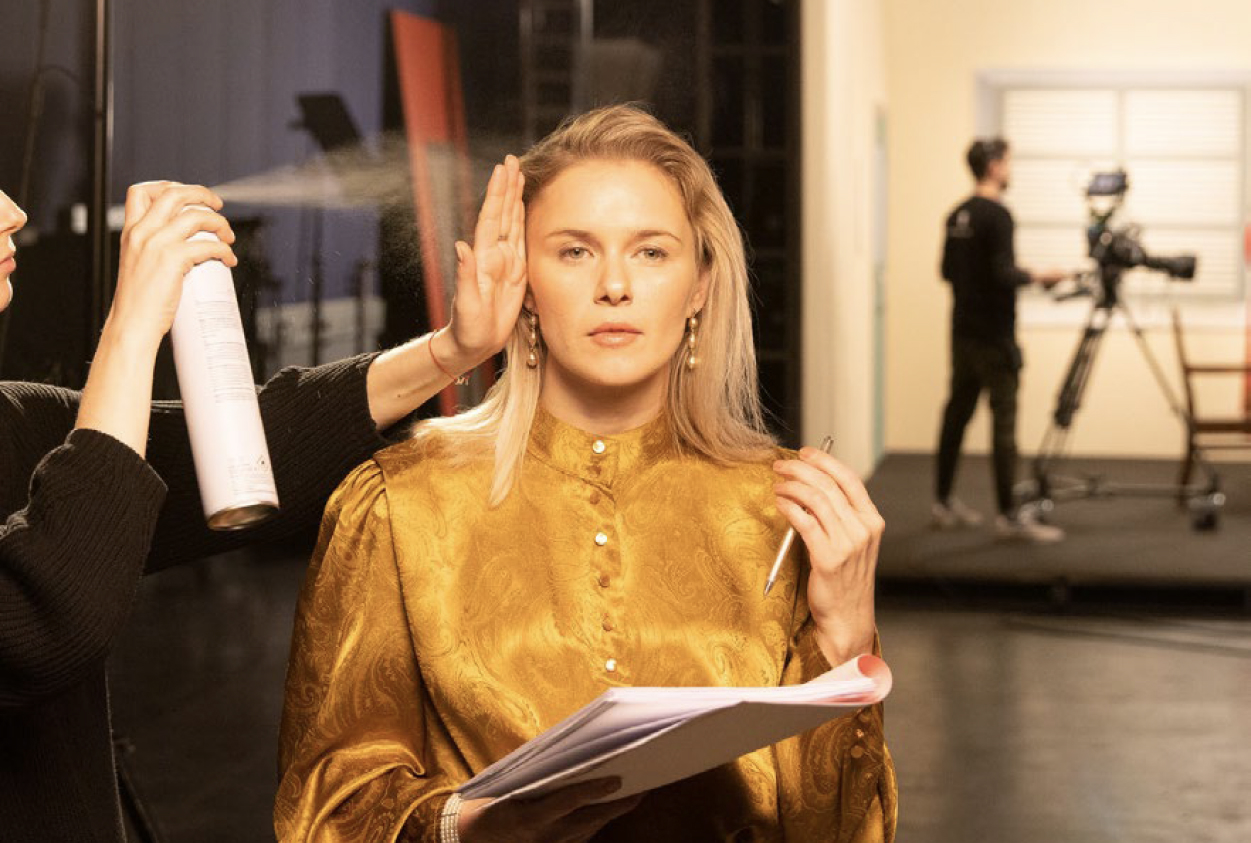 The season Santa Barbara. How Not to Be Colonised? is composed of a variety of exhibition, live and public programme elements, the largest of which is a durational performance especially created for GES-2 by Ragnar Kjartansson. The 100-day performance, Santa Barbara – A Living Sculpture by Ragnar Kjartansson, offers a chance to go back 30 years to the moment when modern Russia was born.
The starting point for the project is the first American soap opera to appear in Russia. Santa Barbara was the longest running series in the history of Russian television (1992-2002). By introducing viewers to a non-Soviet way of life, it awakened new aspirations and emotions. It encouraged them to dream of a "beautiful life" but also encouraged them to re-evaluate their identity, while raising ambiguous attitudes towards the pervasiveness of Western culture. Arguably an effective vehicle of foreign influence on Russian culture, Santa Barbara made people want to resist the cultural colonisation that has been a recurrent part of their history. Every day as GES-2 visitors watch, Kjartansson turns his Santa Barbara – A Living Sculpture into an investigation of Russian culture as he, together with the director Ása Helga Hjörleifsdóttir and the Russian actors and filming crew, re-enacts 98 episodes of the soap opera in Russian in front of a live audience.
Another project in this season is When Gondola Engines Were Taken To Bits – A Carnival in Four Acts, featuring an exhibition, a stand-up series, a dance procession and a rave. The carnival was first brought to Russia from Europe by Peter the Great, although long before that elements of carnival were already a part of Russian folk rituals and traditions. It is these folk traditions and their relevance today that the artists attempt to rediscover and interpret together with our visitors.
Ragnar Kjartansson and Ingibjörg Sigurjónsdóttir are also the curators of the season's second exhibition To Moscow! To Moscow! To Moscow!, bringing together works by Kjartansson and the works of other artists that he admires, bringing to light artists' bond, dialogue and influence. The title of the exhibition refers to a famous line from Anton Chekhov's play Three Sisters, a repeated plea to leave for the big city, and a metaphor for the thirst for change and the urge to fill one's life with meaning.
Learning Programme
The learning programme for the Santa Barbara season was created in dialogue with Ragnar Kjartansson, and shaped by the associations and intersections in his works that resonate with contemporary Russian culture.
Participants in the projects Scenes from Russian Culture and Happily Ever After (Variations оn Happy Ending Theme) investigate the stereotypes that Kjartansson refers to. The discussion of series and repetitions, initiated in the performance of Santa Barbara, will be part of a talks series called One More: On Seriality And Episodes. The question of the influence of art on people that is so important to Kjartansson is discussed in the projects Shock and Fame and School of Emotional Health. The chance to play fictional roles and improvise formed the basis for the programme Let's Pretend. The project Sensitive Matter helps its participants investigate various forms of perception; On My Own looks at affective labour; and Grey Goose Run examines how communities can be formed through a shared physical endurance activity.
The learning programmes vary in length (from a series of events over the course of an entire season to single activities); levels of participation (from master classes to public talks); and methods of cognition (from bodyworks to reading groups).
GES-2 is a highly accessible space, open to people with the widest variety of needs and level of experience. Many projects are created together with members of the community or are based on a flexible system of collaboration where the process is always more important than any tangible result. Being in constant dialogue with the public and meeting the interests of our visitors are the core values of our learning programme.
V–A–C curators aspire to make GES-2 a place where new meanings and practices can emerge and inspire visitors to be creative, to study, to form communities and develop their interest in contemporary culture.