To Moscow! To Moscow! To Moscow!
An exhibition curated by Ragnar Kjartansson and Ingibjörg Sigurjónsdóttir
To Moscow! To Moscow! To Moscow! is a large-scale group exhibition featuring a selection of works by Ragnar Kjartansson displayed alongside pieces by different artists, including new specially realised project specific works. Conceived in connection to the commission Santa Barbara, To Moscow! To Moscow! To Moscow! explores the practice of artists who have previously been Kjartansson's collaborators or inspirational dialogue companions. Curated by Kjartansson with his partner Ingibjörg Sigurjónsdóttir, the project is a very personal and intimate gathering of artworks, like a small group of guests around a dinner table.
The exhibition installation is orchestrated to expand each work's resonance through formal or content-based assonances and conversing juxtapositions. Dick Page's 144 poetically titled monochromes, originally designed to give birth to commercially available eyeshadows, lipsticks and other makeup products, are set to respond to the 144 portraits of the artist Páll Haukur Björnsson — also featured in the show — that Kjartansson produced live everyday for his Icelandic pavilion in Venice. Elizabeth Peyton's delicate paintings intimately portraying friends and iconic personalities are involved in a musical conversation with Ingibjörg Sigurjónsdóttir's sculpture What Do You Really Mean? (2020) featuring small objects standing on a plinth made of paper sheets which have been meticulously gilded like a very precious old book.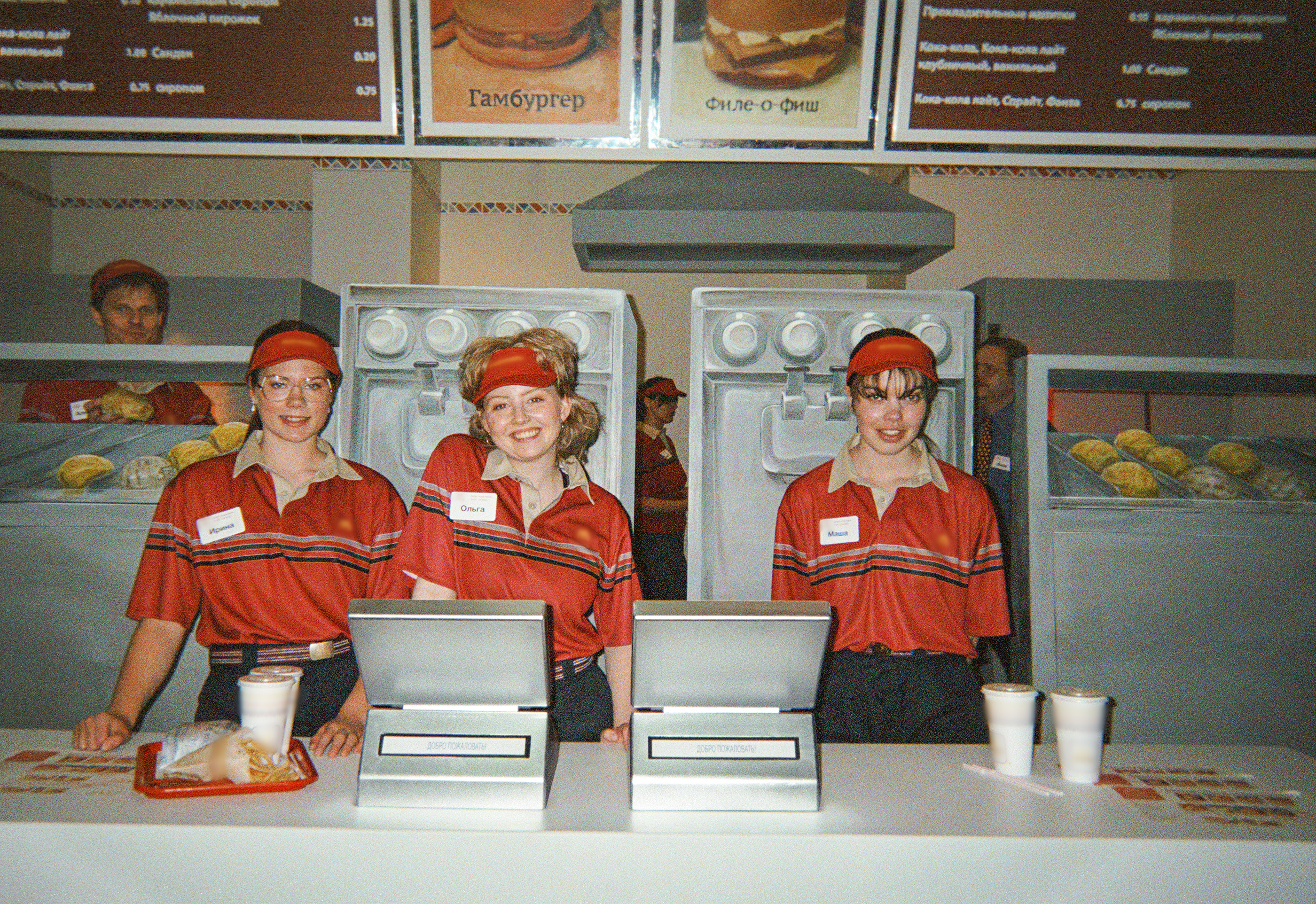 In a similar dance of mirroring concerns and visions, Theaster Gates' work A Complicated Relationship between Heaven and Earth (2014) deals with the ability of religion to project humanity into a different transformative space — one able to change the world — and exchanges whispers with the work by Una Björg Magnúsdóttir A Wrong Idea, (2014) in which the artist is metaphorically likened to a prophet whose message, to be absolutely truthful, needs to be untranslatable into normal language. To Moscow! To Moscow! To Moscow! provides the public with a myriad of trajectories for themes such as the the role of beauty, the ambiguity in art, melancholia, repetition, nostalgia, circularity or the power of art and fiction.
New commissions include the work by Hildigunnur Birgisdóttir GDP (Gross Domestic Product) (2021), in which ordinary household goods are embedded in the walls of GES-2 and excavated by the artist as if found in an archeological site from the future. Conversely, Ragnar Kjartansson's new work looks at a past event and its uncanny repetition in real life. The double projection work Terrible, Terrible refers to the attacks on Ilya Repin's famous painting Ivan the Terrible and His Son Ivan on 16 November 1581 (1885), which was vandalised twice, respectively in 1913 and 2018. The infamous artwork and its ability to instigate uncontrollable emotional reactions fuelled Kjartansson's ongoing investigation on the power of art over the human soul.
The romantic belief that art affects the world represents a key atmosphere that accompanies the visitors through artworks that lay bare the mechanisms of glamour, theatricality and showmanship, while firmly paying homage to the inexplicable enigma that art needs to hold on to. In Roni Horn's photographic series PI (1997-98), melancholic images of Icelandic deserted landscape are interspersed with grainy TV pictures of the soap opera Guiding Light which acts as an alternative, fictional horizon. Inspired by Olga Chernysheva's photographic series of long distance buses directed to the Russian capital, the title of the show clearly conjures up the spirit of Anton Chekhov and his play Three Sisters, in which Moscow is invoked as a symbol for unattainable change and the burning aspiration for a meaningful life.
As the curators put it, "The phrase 'To Moscow!' resonates in the realm of persistent longing for something magnificent just out of reach. Occasionally that longing can become momentarily fulfilled through works of art. But then again it is exactly that longing, forever unfulfilled, that drives us into artistic creation."
To Moscow! To Moscow! To Moscow!
With Hildigunnur Birgisdóttir, Páll Haukur Björnsson, Theaster Gates, Ragnar Kjartansson, Una Björg Magnúsdóttir, Jason Moran, Ragnar Helgi Ólafsson, Dick Page, Elizabeth Peyton, Magnús Sigurðason, Ingibjörg Sigurjónsdóttir, Curver Thorodssen, Guðmundur Thorsteinsson- Muggur, Emily Wardill, Roni Horn, Olga Chernyshyova, Carolee Schneemann and Unnar Ön.
Audio description

Sign language interpreter

Easy-to-read