Fashion Show and Vintage Pop-Up Store
Three days dedicated to vintage fashion, personal style and conscious consumption, co-created with Vintage Marketplace.
The Fashion Show and Vintage Pop-Up Store takes European and American fashion trends from the late 1980s and early 1990s as its starting point and reinterprets them, drawing on global trends in contemporary fashion. The project explores how our idea of luxury, beauty and freedom has transformed over the past 30 years and how it translates into individual style today.
Vintage and second hand are interesting not only as reminiscences of the past, but also as eco-conscious techniques. Therefore, in our public programme designers and eco-activists discuss the handicraft tradition as well as the resale of name-brand items, recycling and upcycling practices.
In a festive atmosphere familiar from the Vintage Marketplace pop-up spots and markets that Marina Chuikina and Tatiana Lyagera have been organising regularly since 2016, our pop-up store offers a diverse selection of clothing, shoes, accessories and jewellery from vintage projects Strogo, Cream, Past Perfect, Raise, Kitsch, Svidanie, Vintage Silk.*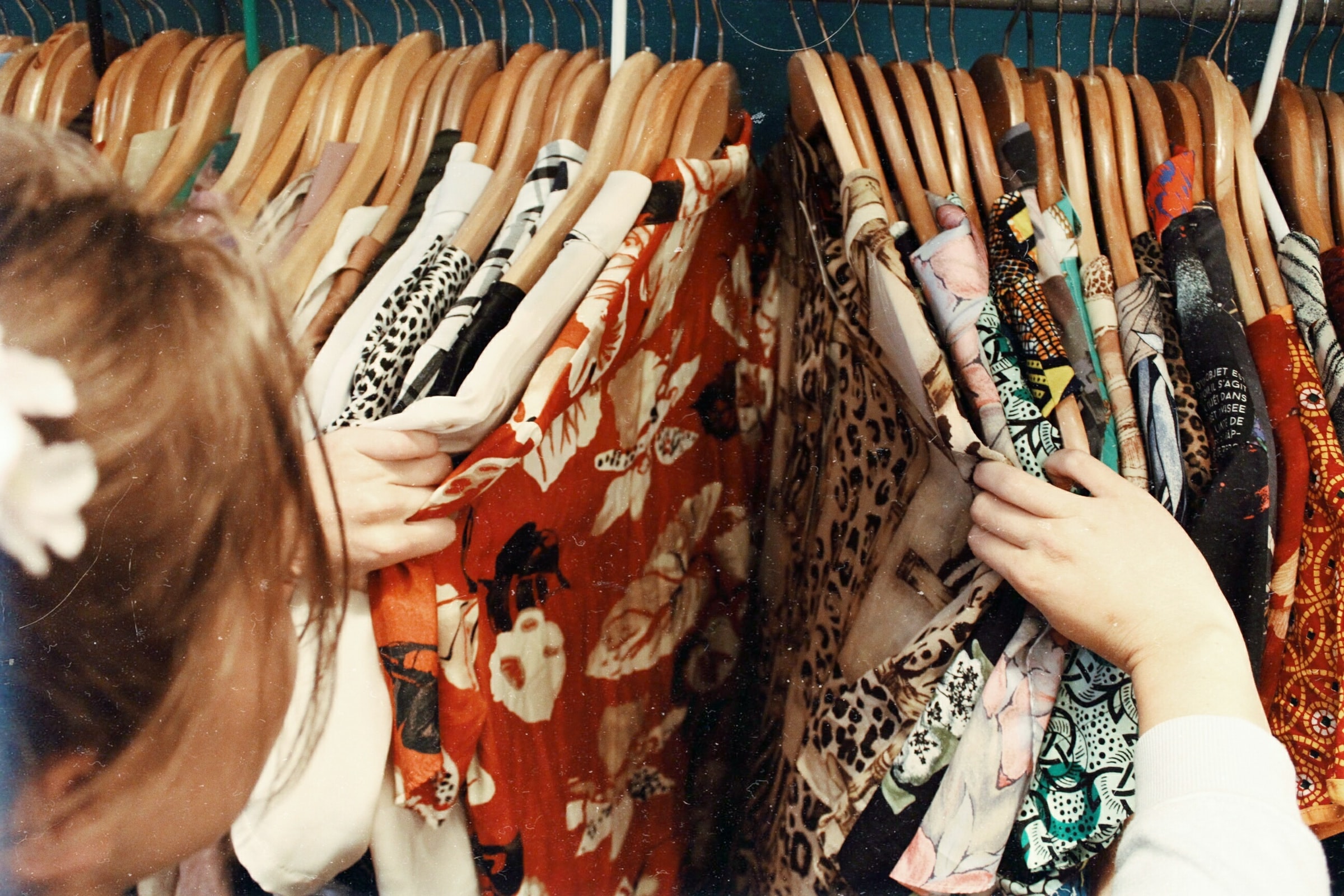 When selecting a collection for the GES-2 vintage pop-up store, we settled on several main trends: the minimalism of the 1990s as a style unexpected then and very appropriate today; the heritage of the 1980s with their luxury and glitz; the countercultural late 1990s with their bright experiments.
— Marina Chuikina and Tania Lyagera, project co-curators