Scenes from Russian Culture
23 Jan–20 Feb 2022
They hired you to work for the "Swan" project —
To grant ugly ducklings swan citizenship.
(Andrei Rodionov and Katerina Troepolskaya. Swan)
The programme originated as a commentary on Ragnar Kjartansson's Scenes from Western Culture. In a series of videos, he depicts the desires of Western society: a country house with a cuckoo clock and a dog, a romantic dinner in a restaurant, a man and a woman in a minimalist white bedroom, a gentleman in a classic black suit. Ragnar likens the state of sweet fascination generated in society by these images to a person's favourite song which they listen to over and over again. "The moment the idea came to me, I was in a taxi driving from JFK into New York, and there was Careless Whisper on the radio. Suddenly I got Western culture claustrophobia, because it's everywhere and it's always the same songs; somewhere there's always Careless Whisper."
Scenes from Russian Culture invites us to reflect on the desires that are constantly present in Russian society. How strong are they and is it possible to interrupt their endless repetition?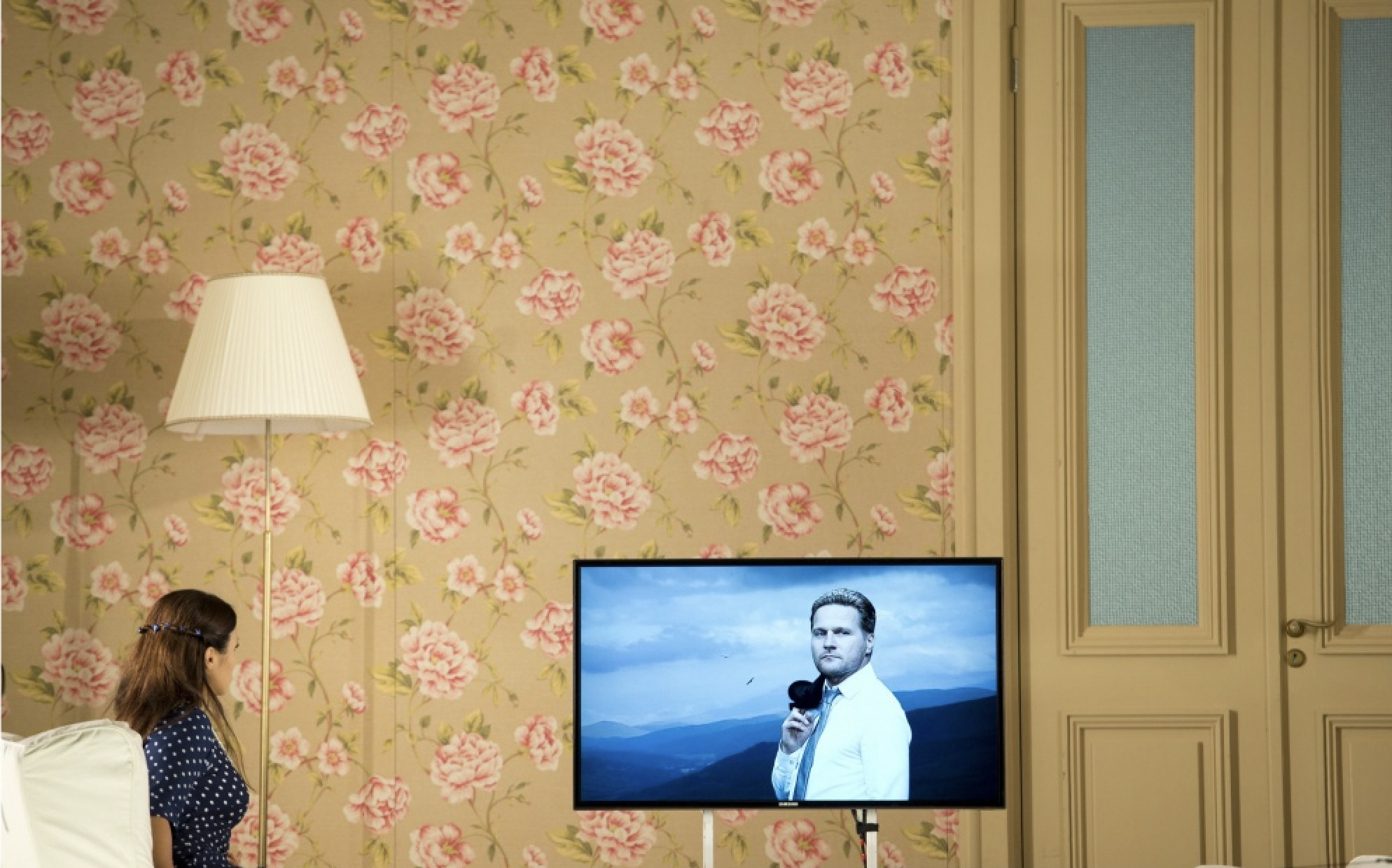 Our Wound Is Not So Recent
Reading group based on an essay by Alain Badiou with decolonial researchers Sasha Shestakova and Anna Engelhardt.
Philosopher Alain Badiou believes that in today's world there is a false contradiction between "the desire for the West" and " the desire for tradition", which will disappear if people manage to overcome their inability to unite with those who are excluded from the majority. In this reading group, we will discuss how this thesis can be applied to Russian society.
Scenes from Non-Russian Culture
Screening and discussion of the film "Black Panther" (2018, dir. Ryan Coogler) with curator Georgy Mamedov
The Afro-futurist blockbuster Black Panther is a portal to a world where the modernist Eurocentric contradiction between "tradition" and "progress", "spirituality" and "rationality" doesn't exist. What frightens us in this world, and what inspires hope?
Horizontal Veche
Workshop with the theatre curator Olga Tarakanova
The participants will use the rules of the medieval Novgorod popular assemblies ("veche") with their complex social structure of decision-making in order to determine what place they might occupy in cultural creation today.
Tanks and Swans
Everyday Body Laboratory as means of deconstructing ballet movement with Tatyana Gordeeva and Ekaterina Bondarenko
Choreographer Tatyana Gordeeva and playwright Ekaterina Bondarenko propose to take a closer look at the Dance of the Little Swans: comparing the structure of the swan's body with a human body in order to destroy the symbolic myth of Swan Lake and show that the whole system of classical ballet is based on violent body modification.
Disidentification of Belonging
Reading of Antonia Majaca's "Goodbye Little Girl: A Note on Exiting the Planetary Patriarchy" with researcher and EastEast editor Lesya Prokopenko
The art critic and curator Antonia Majaca offers a reflection on the process of breaking modern society away from the patriarchy through the metaphor of space flight and overcoming gravity.
A reading group on "A Novel" by Vladimir Sorokin with the artist Andrei Shental
Participants will reflect on how one becomes a hostage to the narrative of the Russian classics, like the hero of Sorokin's A Novel. When he found himself in the realm of 19-century rustic Russia that was glorified by writers, he discovered that he could only think and act like a character in a classic Russian novel, talking about a special path, holiness, local nature and a simple peasant man.
N. A. Rimsky-Korsakov. "The Tsar's Bride"
Film screening (staged by Dmitry Chernyakov, Berlin State Opera, 2013)
Dmitry Chernyakov's directorial perspective on the nature of tradition and the pursuit of a patriarchal idyll from the past is based less on reality than on perceptions of it.