Why Santa Barbara? Explained by Bridget and Jerome Dobson, Ragnar Kjartansson and Asa Helga Hjorleifsdottir
The first season of the GES-2 House of Culture, entitled Santa Barbara. How Not to Be Сolonised?, offers a reflection on a question that is relevant both for the emerging institution and for Russian culture in general: how to build a dialogue with the West without losing one's own voice?
The central project of the first season, Santa Barbara — A Living Sculpture by Ragnar Kjartansson takes us back to the very beginning of the expansion of Western culture in Russia: to 1992, when the first episode of the American soap opera aired on Russian television. Santa Barbara was broadcast for a long time during this difficult period. For Russian people, life as they knew it at that time was crumbling, but sunny Santa Barbara and its characters seemed to revel in their passions without being distracted by everyday problems. The series provided a temporary respite, a distraction from anxieties and a glimpse into another world where beauty and wealth reigned. Icelandic artist Ragnar Kjartansson pays tribute to the fascination with this mass cultural product. He invites audiences to reflect on this emotional moment in Russian history with a large-scale film set where episodes are reenacted and filmed daily in Russian.
Why exactly has Santa Barbara become part of the Russian cultural code? Why is it familiar even to those who have not seen a single episode? And why are contemporary artists interested in this object of pop-culture of the 90s? These and other questions (as well as tales, anecdotes, and stories) will be discussed by the people without whom this season could not have happened — the creators of the original series Bridget and Jerome Dobson, artist Ragnar Kjartansson and director Asa Helga Hjorleifsdottir moderated by Alexandra Khazina, Head of Learning Experience at the V–A–C Foundation.
Bridget and Jerome Dobson — are the creators, screenwriters and producers of the TV series Santa Barbara. In 1975, the couple worked as head writers of the TV series Guiding Light. In 1984, Santa Barbara was launched on the American channel NBC, and on 2 January 1992, the first episode was shown on Russian TV. The Dobsons are Emmy Award winners for the series Guiding Light and Santa Barbara. Bridget Dobson also pursues a career as a painter and artist.
Ragnar Kjartansson draws on the entire arc of art in his performative practice. The history of film, music, theatre, visual culture and literature find their way into his video installations, durational performances, drawing and painting. Pretending and staging are key tools in the artist's attempt to convey sincere emotion and offer a genuine experience to the audience. Kjartansson's work has been widely exhibited. Recent solo exhibitions and performances have been held at the Kunstmuseum Stuttgart, Metropolitan Museum of Art New York, Barbican Art Gallery in London, Hirshhorn Museum and Sculpture Garden in Washington DC, Reykjavik Art Museum, Palais de Tokyo in Paris, and New Museum in New York. Kjartansson represented Iceland at the Venice Biennale. Ragnar Kjartansson was born in 1976 in Reykjavík and studied at the Iceland Academy of the Arts and The Royal Academy, Stockholm.
Asa Helga Hjorleifsdottir — filmmaker and director of Santa Barbara — A Living Sculpture by Ragnar Kjartansson. Her other feature directorial work includes Swan (2017) and Love Story (2012), a graduate film from Columbia University's MFA in Film Studies and winner of the Student Film Academy Award. Here's what she says about the series, the script of which she has read like no other: "The more I watch the series, the clearer I see its intense dialogue with masterpieces of psychological literature. Albeit in its own carefree California way, with a light breeze and sunglasses, 'Santa Barbara' refers to Dickens, Dostoevsky, Tennessee Williams."
Alexandra Khazina — Head of Learning Experience at V–A–C Foundation.
The discussion will be interpreted into Russian Sign Language. You can find out more information about the adaptation of events in the Accessibility page.
Water for the public programme participants is provided by Edis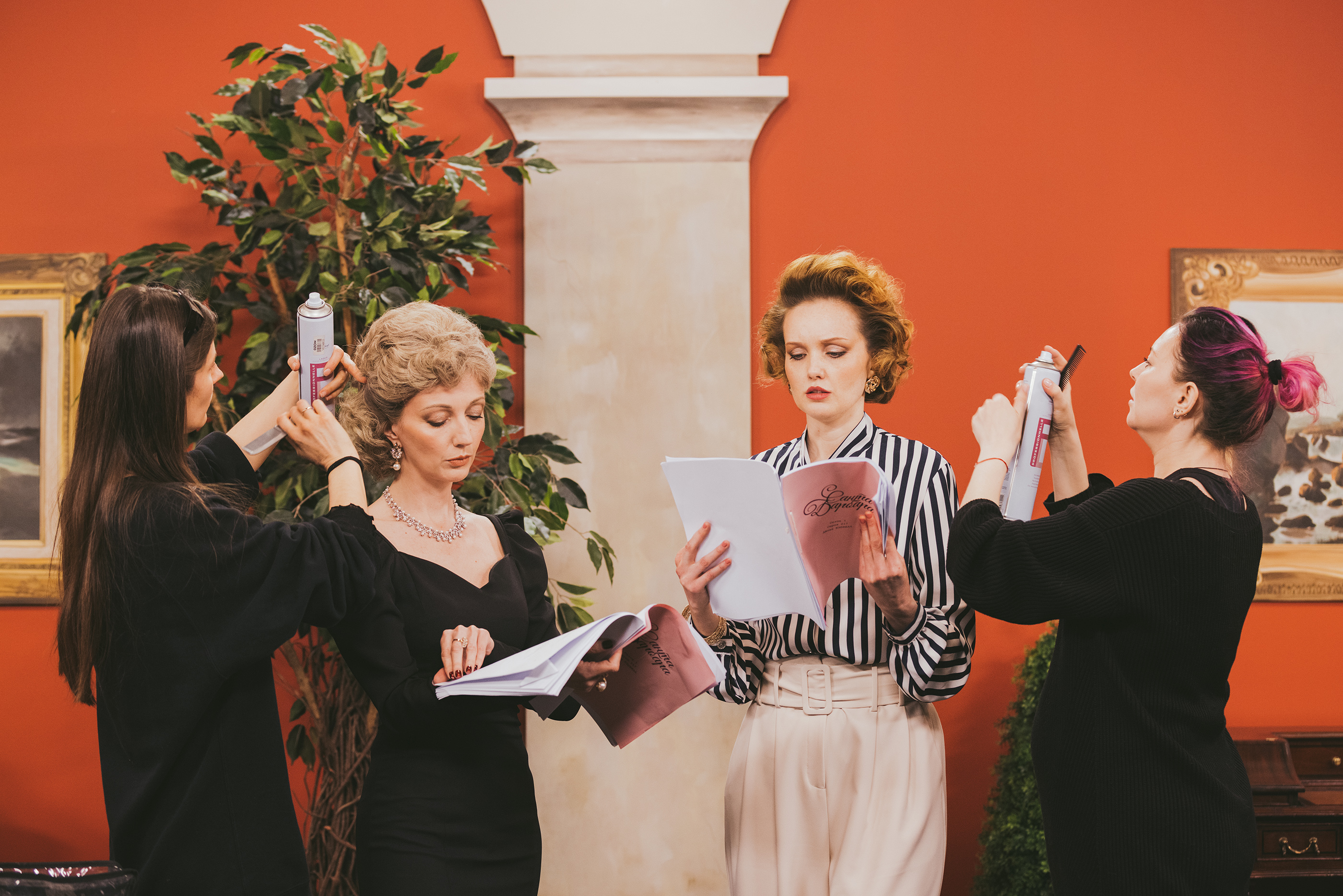 You can find out more information about the adaptation of events in the Accessibility page
Sign language interpreter