The key film of the late '90s starring one of the main Russian actors of the decade, Sergey Bodrov Jr.
After serving in the army, Danila Bagrov starts his new life stumbling on to the set of a Nautilus Pompilius pop group video, and from there ends up in a police station. He refuses a proposal that he work with the police and, on the advice of his mother, goes to St. Petersburg, to pay a visit to his older brother Viktor. After wandering around the city, he at long last finds his brother. Having become a famous hitman, the "Tatar" recently received a large, but dangerous order. After briefly 'testing the waters', he sends the innocent Danila instead of himself. The former army penpusher coolly "takes out" the Chechen and flees his pursuers, and after recovering from his injuries, he plunges into big city life. Meanwhile, the Tatar warms to the new situation: by using his simplehearted demobbed sibling, he is able to eliminate all his competitors in no time, move to Moscow and start his own "business". Little does he know that Danila Bagrov has already decided to take matters into his own hands.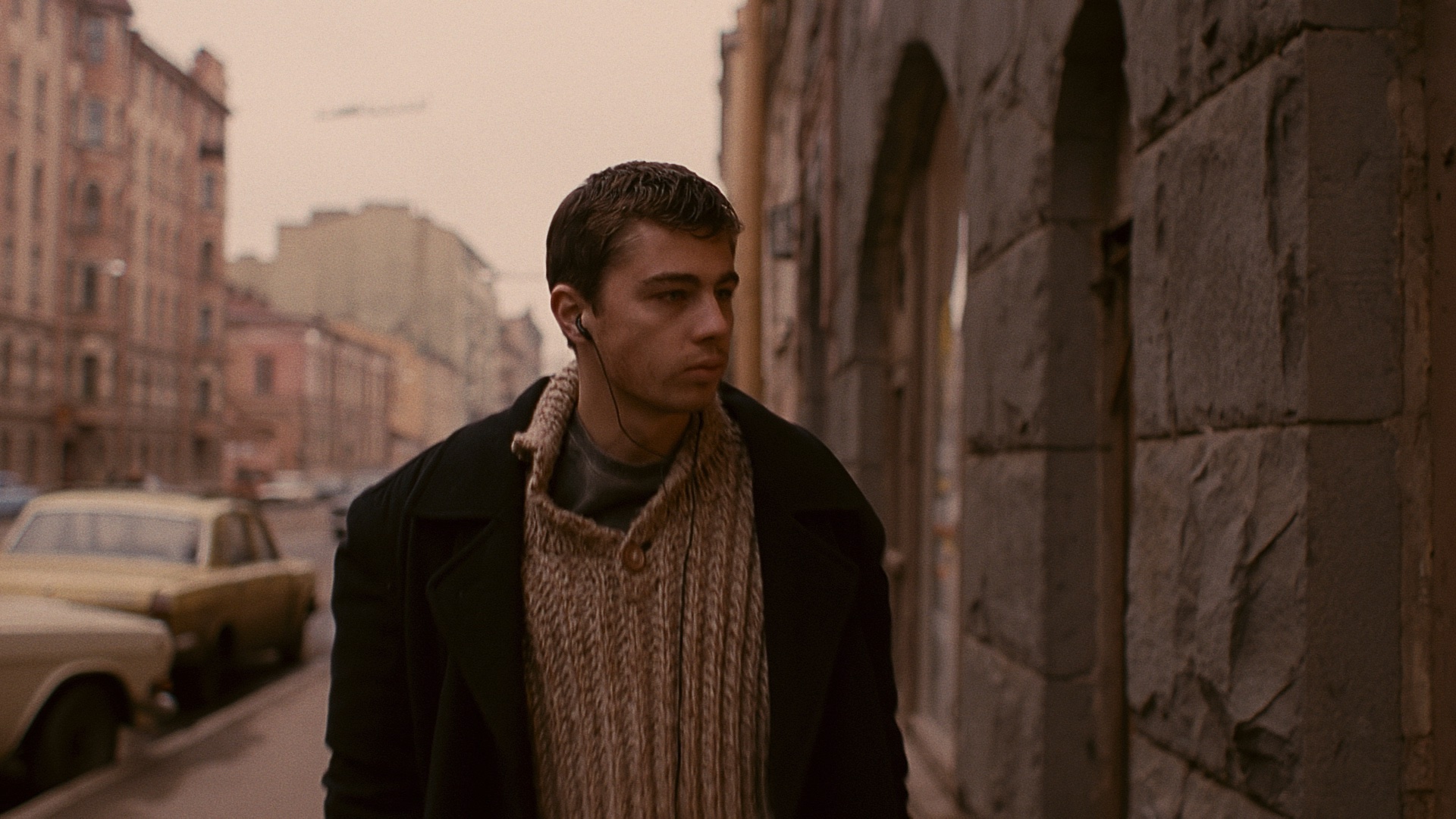 "Brother" inadvertently became a banner for the less-educated strata, who saw in it a direct call to hatred: towards bandits and thieves, but also, alas, to non-Russians as such. However, this is a conceptual film by an intellectual about a lost generation new for Russia but not too uncommon in the world. Danila Bagrov in the fantastic performance of Sergei Bodrov Jr. (whose early death, as Balabanov's relatives say, cast a terrible shadow over Alexey Oktyabrinovich), is not only of a superman soldier, but also a Russian boy who was desperately bewildered in a new world which he cannot fathom.
Brother was conceived as a film about bandits and musicians and shot for what was practically a non-existent audience. Its sequel will soon overtake it in every respect, except for one, its authenticity: what later turns into an exhilarating comedy (like Brother-2) or a parody (like Blind Man's Bluff) begins with a self-definition. Brother originated with the performer of the central role: Sergey Bodrov Jr. The young actor made his debut a year earlier in The Caucasian Prisoner and became for Alexey Balabanov something like Kyle McLachlan for Lynch: a symbol, a double, a talisman. It is difficult to overestimate his influence on the late Balabanov: if there had been no tragedy in the Karmadon Gorge where Bodrov Jr. perished, there would have been no Blind Man's Bluff. Cargo 200 would not have been so toxic, and Stoker would not have been so desolate. His Danila Bagrov is an 'Ivan the fool' character, a vague revanchist and anti-Semite in huge glasses like those of Yegor Letov, and a chunky knit sweater. A Robin Hood. A boy with a net, a kind smile and a sawn-off shotgun. A demobbed soldier hitchhiking to Moscow, from inside whose shirt the barrel of a gun suddenly falls out. He is simple and tough, innocent and savvy, and we discover all the disorientation and aggression of the nineties in his behaviour.
Brother
1997, Aleksei Balabanov, Russia
100 mins., Rus., DCP, 12+
Starring Sergei Bodrov Jr, Viktor Sukhorukov, Svetlana Pismichenko