Daniel Heller-Roazen.
Tradition's Destruction: On the Library of Alexandria
Year:
2018
Language:
Russian
Pages:
72
Series:
V–A–C x CEM (Centre for Experimental Museology)
A reconstruction and analysis of the history of the library at Alexandria.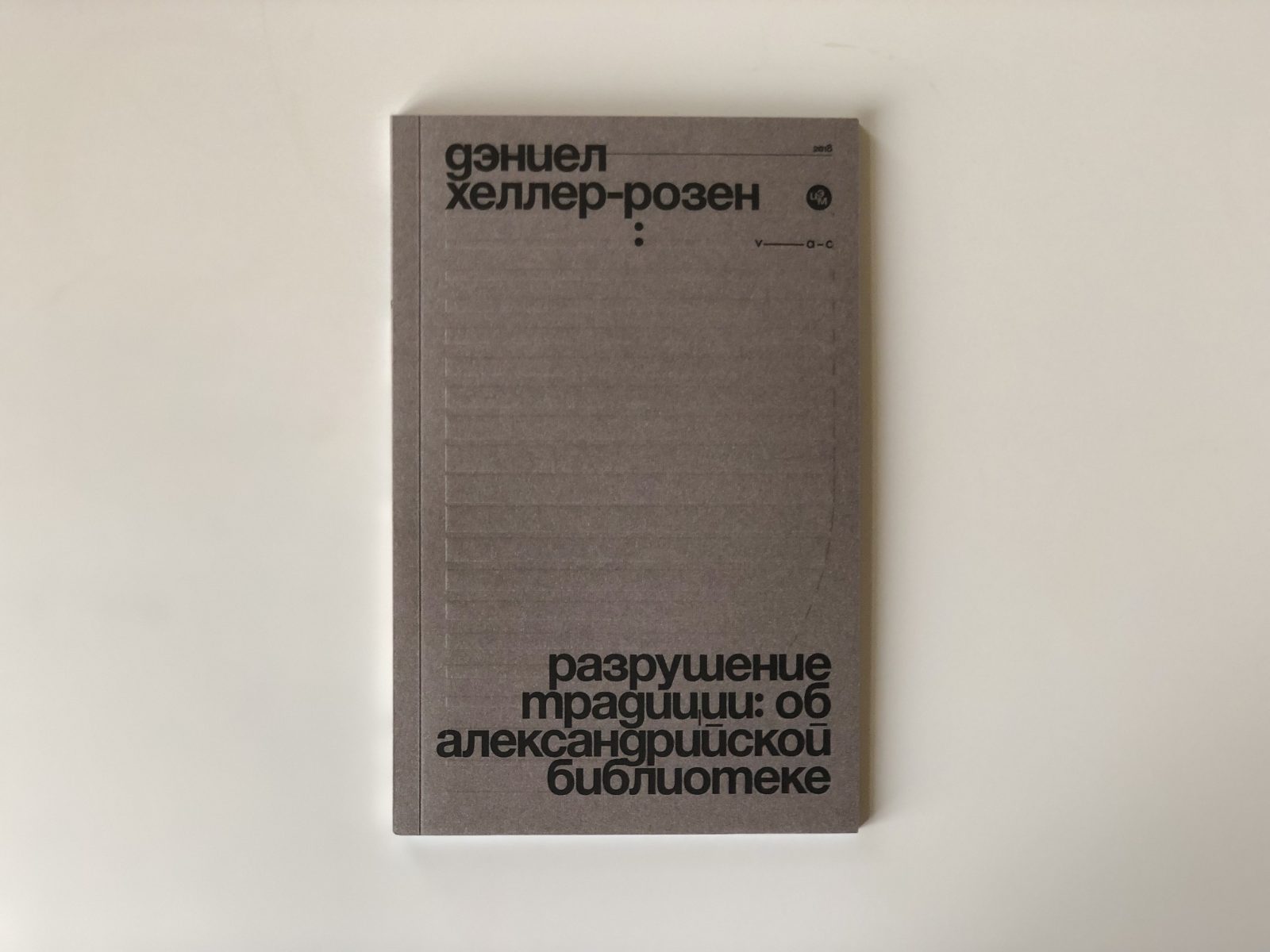 Daniel Heller-Roazen is a philologist, a professor at Princeton University. He studies poetics, medieval studies, and the history of philosophy: the Greek and Latin alphabets, the spread of classical learning in the Arab world and the Latin West, medieval Arabic and Hebrew, and modern philosophy.
In the history of the library of Alexandria, there is still much that remains unclear. What did it look like given none of its images were preserved? Was there really that famous fire which destroyed it? When did the library finally cease to exist? After all, it is known that after the fire it was restored at the expense of collections from other libraries.
In the book "Tradition's Destruction: On the Library of Alexandria" the American philologist Daniel Heller-Roazen analyzes ancient sources and shows how the legend of the world's most famous library was formed and how complicated its history is. In his opinion, it entails an institution where the preservation and destruction of tradition are barely distinguishable from each other, and its legacy marked the beginning of philology, a science "feeding on the destruction of history".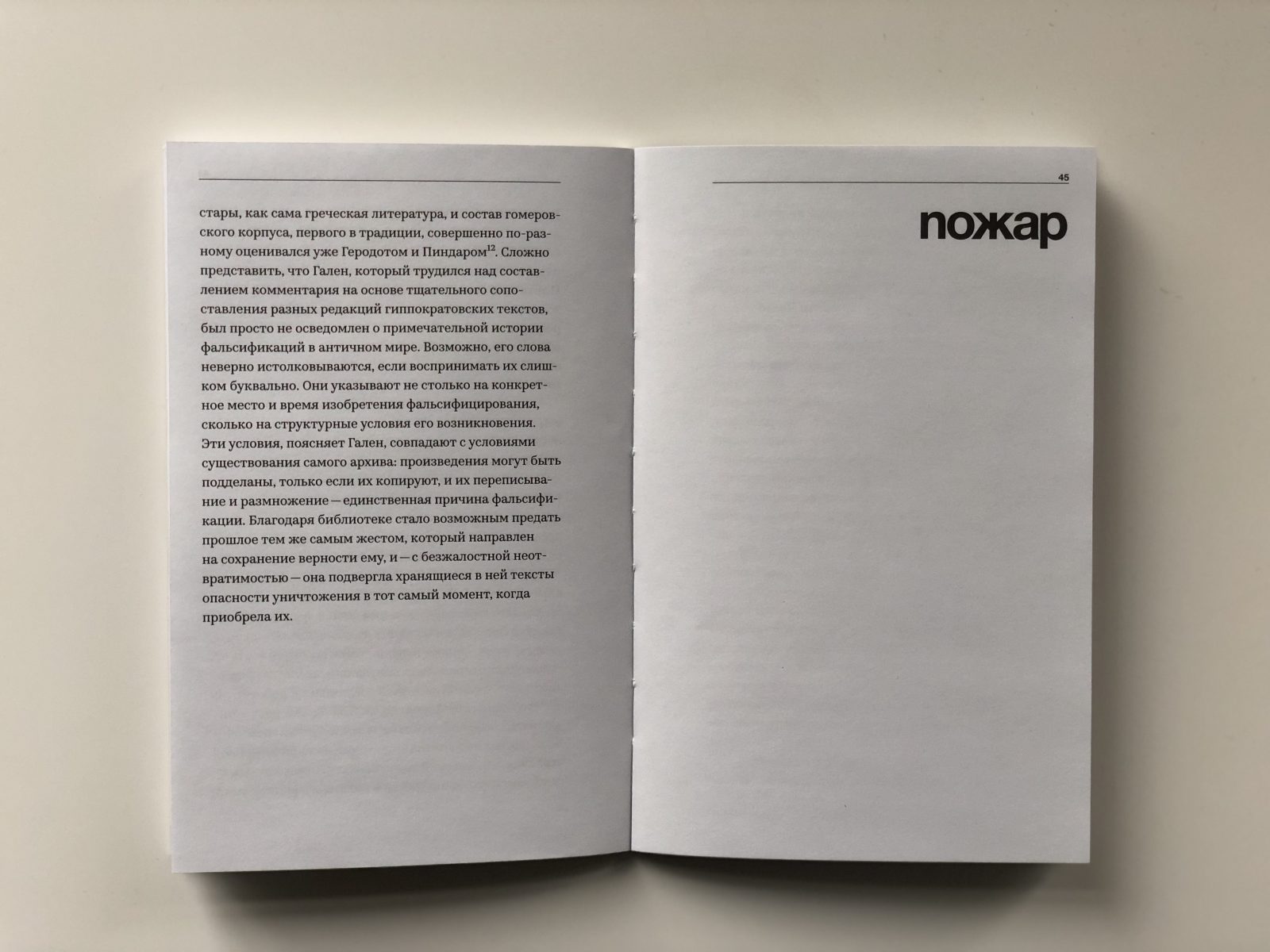 The Library made it possible to betray the past in the very gesture by which it aimed to remain faithful to it, and – with the most implacable inevitability – it exposed its own tests to the chance of being ruined the moment it acquired them.