Oscar Wilde.
The Remarkable Rocket
Year:
2019
Language:
Russian
Pages:
72
Series:
Children's books
Oscar Wilde's fairytale with illustrations by Sveta Shuvaeva.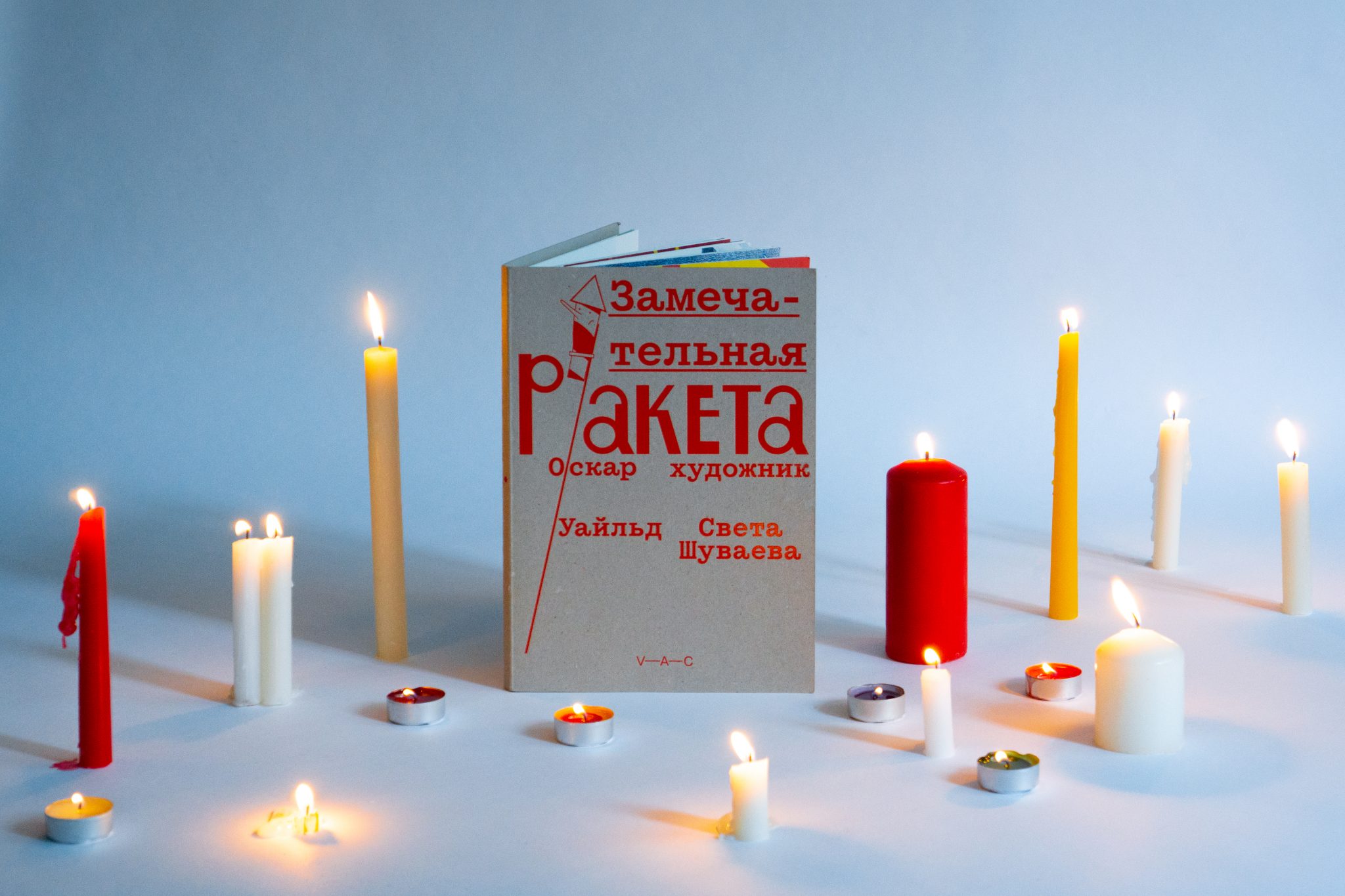 Sveta Shuvaeva (born in 1986) is an artist and has worked in the collective studios of the Vladimir Smirnov and Konstantin Sorokin Foundation. She opened the "Svetlana" Gallery in her own apartment where more than twenty exhibitions of Russian and foreign artists were held. Shuvaeva was chosen as Artist of the Year at the International Contemporary Art Fair Cosmoscow, held in Moscow in 2016.
The main protagonists of Oscar Wilde's "Remarkable Rocket" are not people and not even animals but things with the power of speech. The big Roman Candle, the Catherine Wheel, the little Squib, the Bengal Light, the small Fire-balloon and the Remarkable Rocket- each firework is unlike the others, each has their own personality, manner of speaking, goals in life, desires and worldview.
The book was illustrated by the contemporary artist Sveta Shuvaeva who added some contemporary everyday attributes to the fairytale scenes: the king's crown is similar to a cardboard one from "Burger King", and the carriage of the Russian princess passes by high rise housing of sleepy suburbs.
Oscar Wilde's "The Remarkable Rocket" is the second book published by V–A–C Press in its fairytale series, designed by contemporary Russian artists. The project looks to the tradition of Soviet illustration, whose representatives not only illustrated children's books but also played a critical role in their era's artistic development.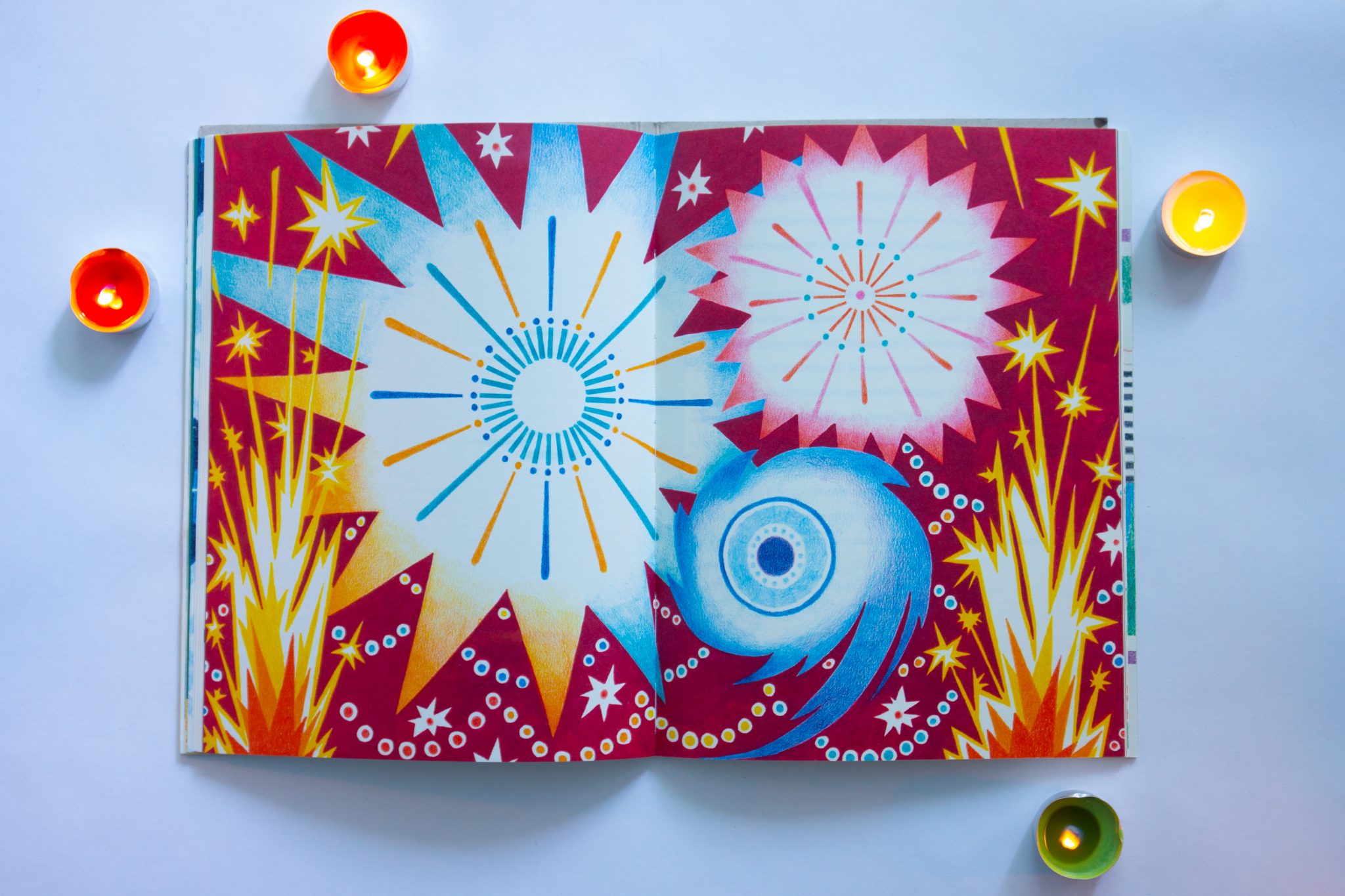 The world is certainly very beautiful" cried a little Squib. "Just look at those yellow tulips. Why! If they were real crackers they could not be lovelier. I am very glad I have travelled. Travel improves the mind wonderfully and does away with all one's prejudices.
"The King's garden is not the world, you foolish squib," said a big Roman candle
A Russian Princess is an ordinary teenage girl who sits on a chair day-dreaming, puting on her sneakers before leaving the house. The king looks more like a plastic toy from a Kinder Surprise egg, he wears a cardboard crown from a fast-food restaurant and a puffer jacket with polyester padding. A bar code can be found on a Roman candle that once looked like this