Mike Nelson selects from the V–A–C collection
Mike Nelson selects the first in a series of four displays of the V–A–C collection at the Whitechapel Gallery.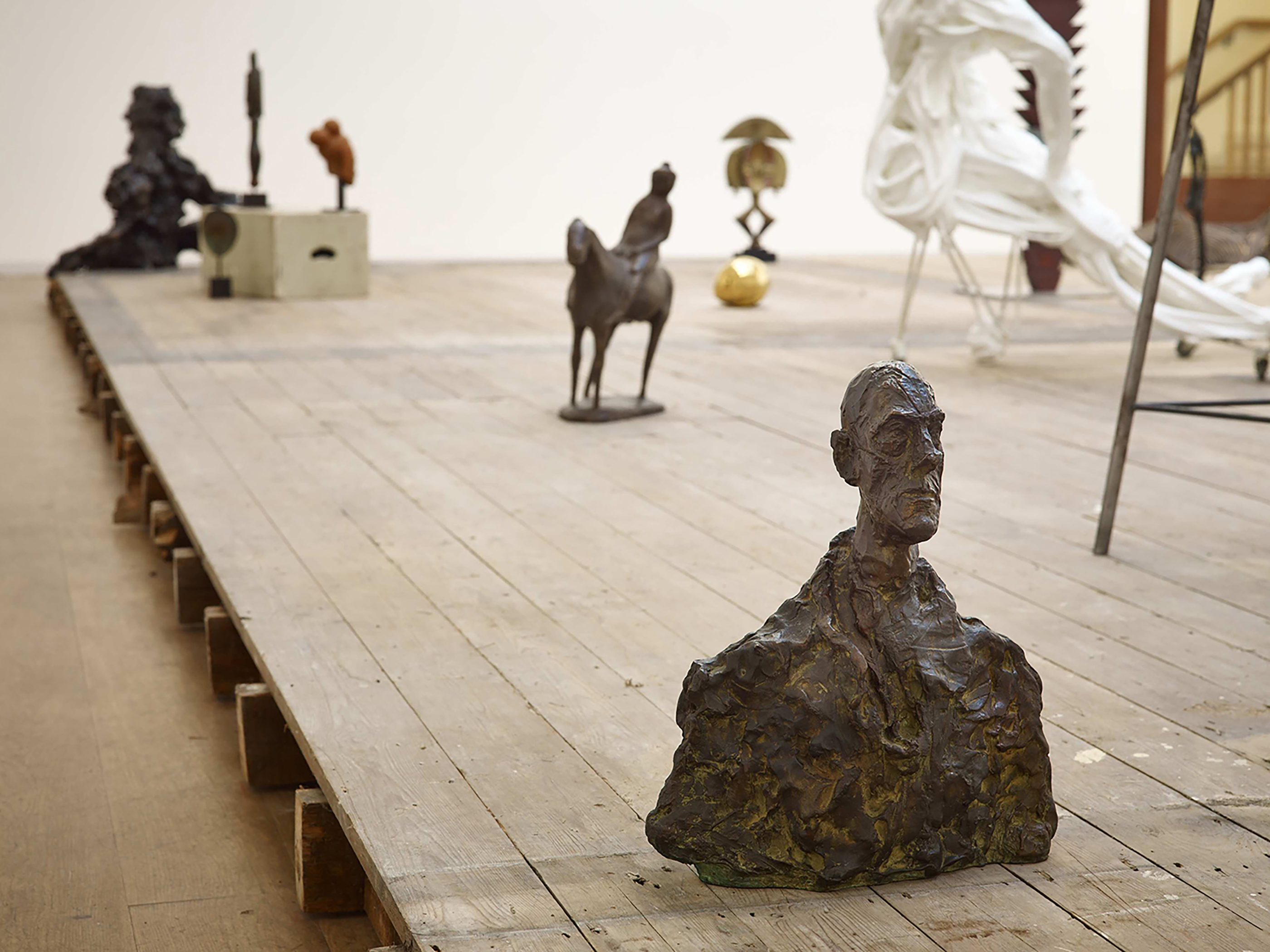 The Whitechapel Gallery launches the first exhibition of works from the V–A–C collection in the UK, selected by the renowned British artist Mike Nelson. For this display, Nelson imagines returning works of some of the 20th century's greatest sculptors to an environment suggestive of an artist's studio, naturally lit under the gallery's skylight.
Nelson has chosen historic and contemporary figurative works by artists including Pawel Althamer, Louise Bourgeois, Constantin Brancusi, Alberto Giacometti, Sherrie Levine, Henry Moore and Willem De Kooning. They are displayed on a reclaimed wooden floor filling the space, leaving a metre wide walkway for visitors to walk around the edge of the room. Shown as a mass of modelled figures on this common ground, rather than on plinths or pedestals, Mike Nelson's sculptural installation is what he describes as a "levelling of sorts, questioning how we look at objects."
Among the masterpieces chosen by Nelson are Constantin Brâncuși's The First Cry (1917) that dissolves the human form into elliptical shapes, and Alberto Giacometti's Femme Debout (1957) that elongates a woman's body into abstraction. These go on show alongside rarely seen African Kota funeral figurines made of wood and metal.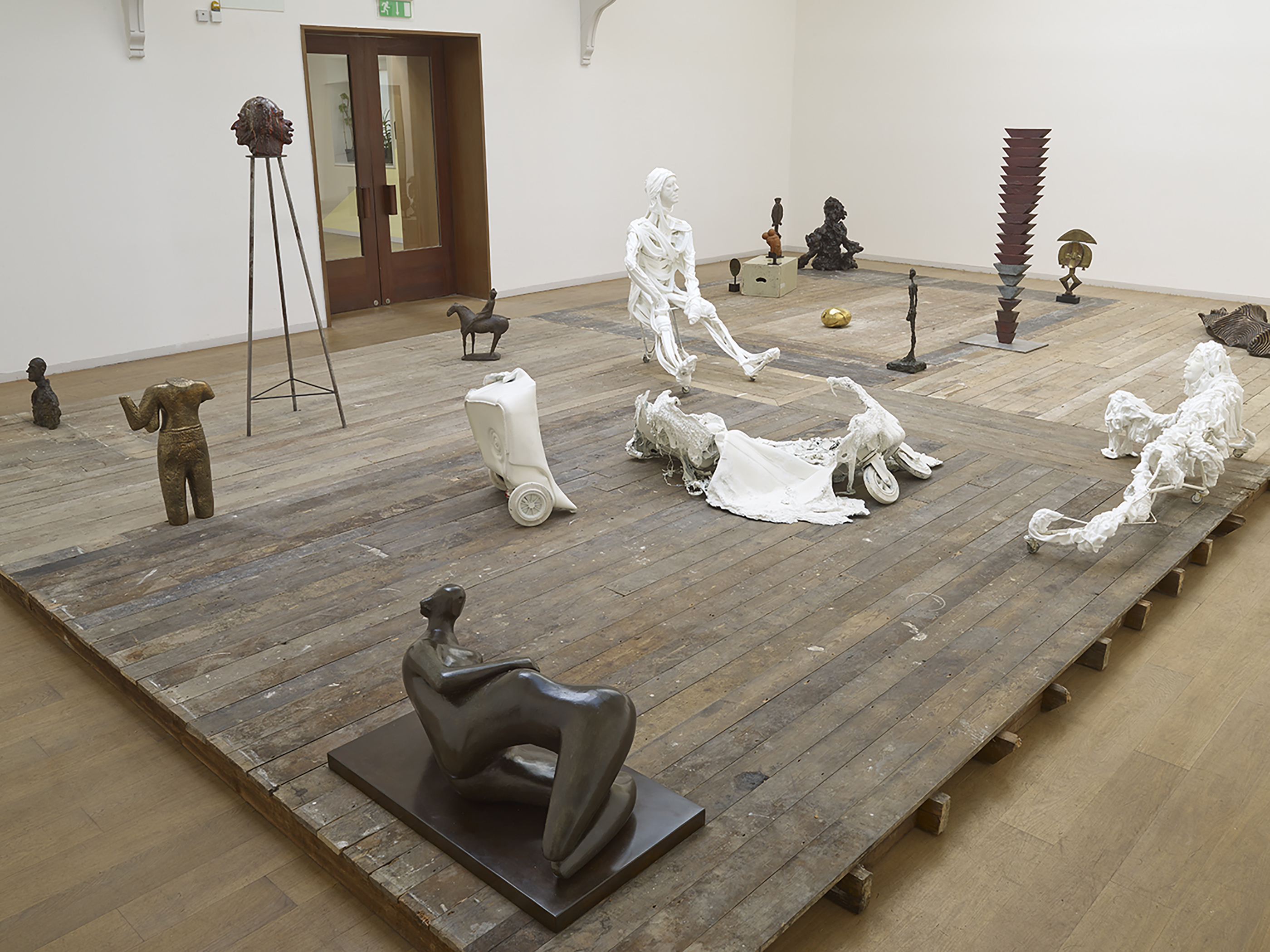 In the display, Nelson draws links between his own work and that of other artists by including works such as Pawel Althamer's Ognisko (2012), which depicts two white figures observing a campfire created from plastic, metal and resin. Nelson identified the campfire as a recurring motif found in his own work at various stages in his career, for example, Gang of Seven (2013), an installation made up of debris found on Vancouver beaches. Another highlight from the display is Russian artist Anatoly Osmolovsky's work Rot Front. Remains (2009), a conceptual bronze floor sculpture.
Mike Nelson (b. 1967) is a contemporary artist best known for creating immersive multilayered installations. Over the past decades, his work has centred on the transformation of narrative structure to spatial structure, and on the objects placed within them, immersing the viewer and shaking their perception of these environments. The narratives employed by the artist are not linear or teleological, but multilayered, and often fractured to the extent that they could be described as a semblance of different "atmospheres", put together to give a sense of meaning. Nelson represented Britain at the 2011 Venice Biennale and has twice been nominated for the Turner Prize (2001, 2007).