The festival-conference Shock and Fame focuses on an analysis of extreme emotional reactions to art.
The conference will look into various forms of vandalism and other types of extreme reactions to art and, more broadly, to visual images. The idea of the project arose as a response to Ragnar Kjartansson's video installation Terrible, Terrible, created specifically for the exhibition To Moscow! To Moscow! To Moscow! In it, the artist refers to the history of the attacks on Ilya Repin's canvas Ivan the Terrible and His Son Ivan on November 16, 1581. The extreme degree of emotional experience when confronted with art and the accompanying shock reactions have not only become a motif in Kjartansson's work but are also the subject of study in many areas of the humanities. The participation of researchers from different disciplines in the Shock and Fame festival will allow visitors at GES-2 to become acquainted in more detail with the multi-level narrative of the Santa Barbara season.
However, the scope of the event will be much broader. Russian and foreign sociologists, philosophers and historians will discuss how visual images manifest their emotional power.
In addition to vandalism and manifestations of obsessive behaviour provoked by aesthetic experience, Shock and Fame refers to the phenomenon of iconoclasm — the drive to destroy icons and, in a broad sense, any work of art, as well as to the foundations of memorial politics, revisionist processes and the dismantling of established symbolic systems displaying different beliefs.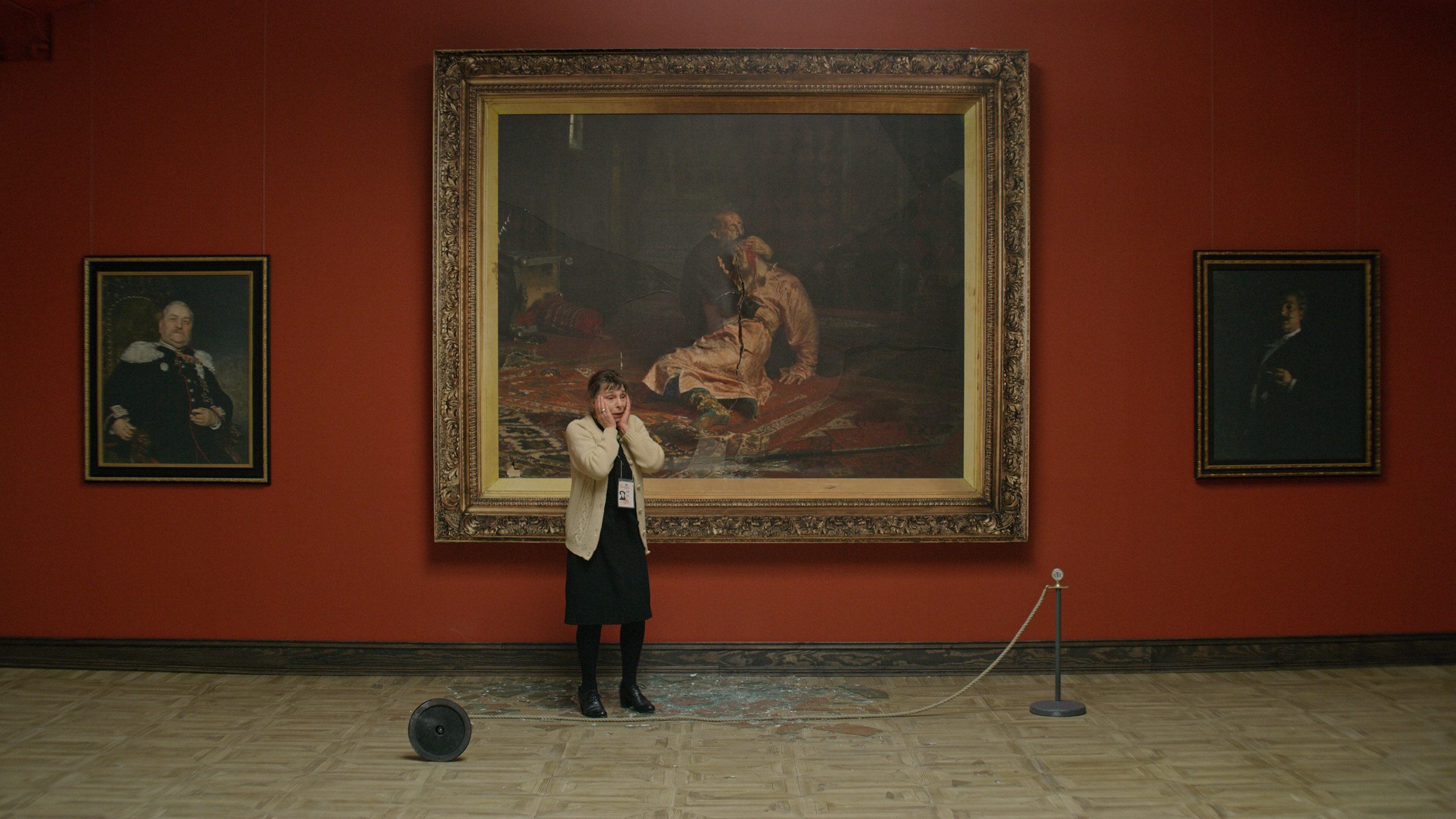 Schedule of events
Morning Session
12:00–13:20 Lecture by sociologist Konstantin Filonenko Spectator, Admirer, Vandal — What does the Reaction to a Work of Art Depend upon, followed by Q&A. In Russian only
13:30–14:50 Open interview with Yacek Dehnel, author of the novel Krivoklat, followed by Q&A. In English, with synchronous interpretation
Afternoon session
15:20–16:40 Talk between historian Ilya Budraitskis, sociologist Daria Khlevnyuk and philosopher Mikhail Yampolsky Can Images Kill?, followed by Q&A. In Russian only
16:50–18:10 Lecture by psychoanalyst Igor Kadyrov and art historian Sofia Bagdasarova Several Cases of Vandalism, followed by Q&A. In Russian only
Evening session
18:40–20:00 Screening of the film Mira by Denis Shabaev. In Russian only
20:10–21:40 Talk between the film director Denis Shabaev and the V–A–C Foundation curator Andrei Vasilenko, followed by Q&A. In Russian only.
The discussion will be interpreted into Russian Sign Language. You can find out more information about the adaptation of events in the Accessibility page.