15 Mar 2019–15 Dec 2020
The first film project by V–A–C Foundation runs as part of the Expanding Space. Out of the Centre programme.
The collective film workshop Daydreaming in the Hood, created in cooperation with the Collective Film Workshop and led by the director and producer Andrey Silvestrov and the V–A–C Foundation curator Kirill Adibekov, was organised in Moscow's Shchukino district in early 2019. The aim of the project was to bring together film non-professionals, including those from the local community, and give them an opportunity to fulfil themselves through cinema. More than 150 people have applied for the open call; 28 participants were selected, including a teacher, a doctor, several students, photographers, journalists, IT and PR specialists. Some of them already had experience in video production, while others had never held a camera before.
The workshop was not designed as a professional school or special course. It was primarily a space of experimentation, where new projects were born out of dialogues between people and ideas. Together with Andrey Silvestrov, participants explored Shchukino with a video camera, analysed collective urban myths and compared them to their dreams. The result was an anthology of 13 short films, which was shown at the Moskino chain cinema in June 2019, and a web series, Daydreaming in the Hood, which was released in 2020 on the YouTube channel of the Iskusstvo Kino (Art of Cinema) magazine and in the Sreda online magazine.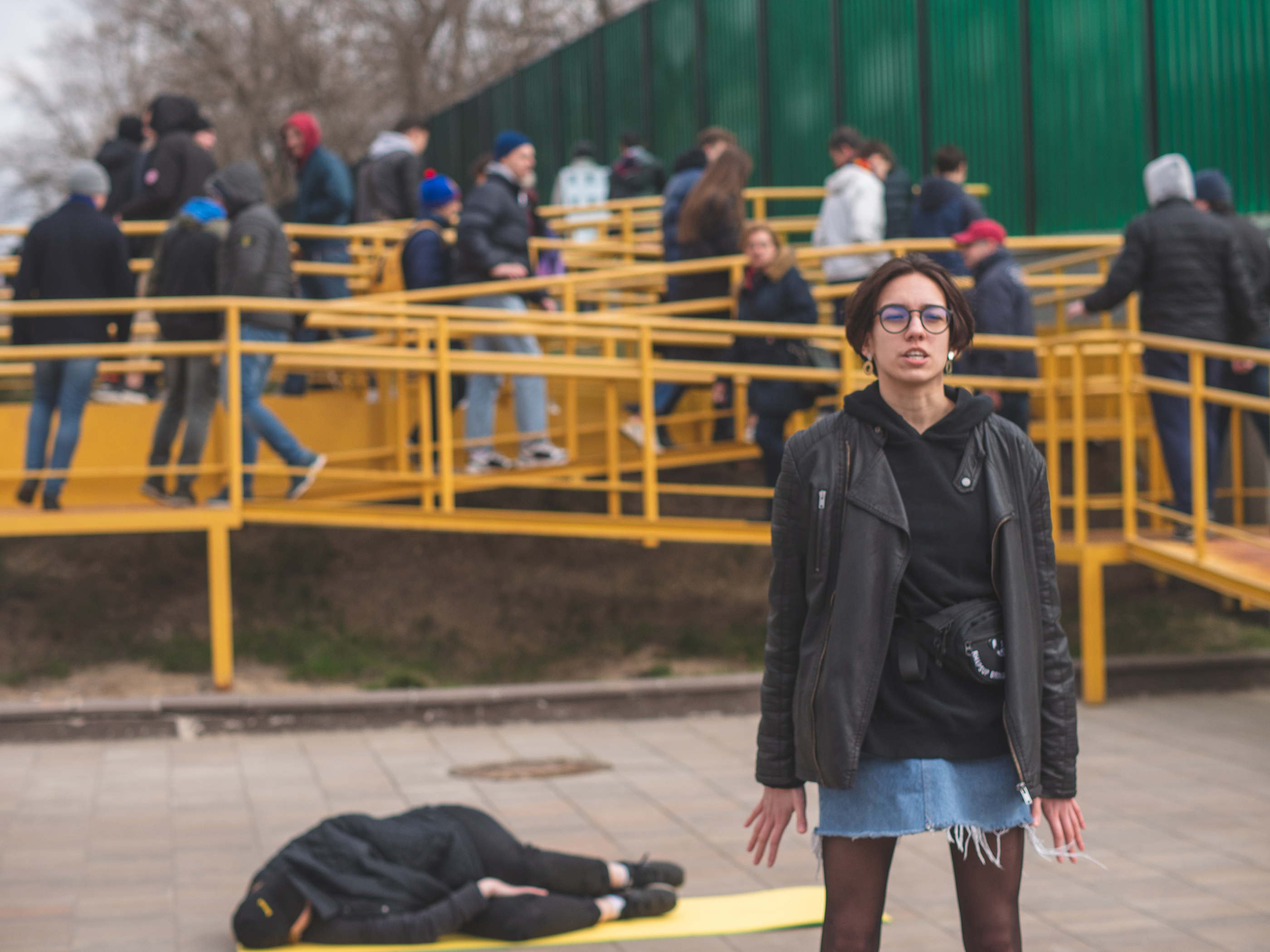 Dreams in the Hood was conceived as a collective film workshop, where the process of working and creating a community of young authors was just as important as the outcome. The product ultimately created by the amateur participant filmmakers is a collective portrait of a generation and will be presented as part of the GES-2 special film programme.
Produced by:

Artistic Director — Andrey Silvestrov

Curators — Kirill Adibekov, Alexandra Khazina, Giulia Moruccio, Joel Valabrega

Director of Photography — Daniil Fomichev

Editing Director — Yuri Golubev

Sound Director — Rustam Medov

Producers — Liusya Artemyeva, Nikita Rasskazov

Production — V–A–C Foundation