Moscow Solo. Kunsthalle for Music
Place:
Bratislavskiy market, Cheremushkinskiy market, Leningradskiy market, Troyka Shopping and Leisure Centre
A series of short musical interventions at four major retail venues in Moscow, during which their employees create works together with musicians.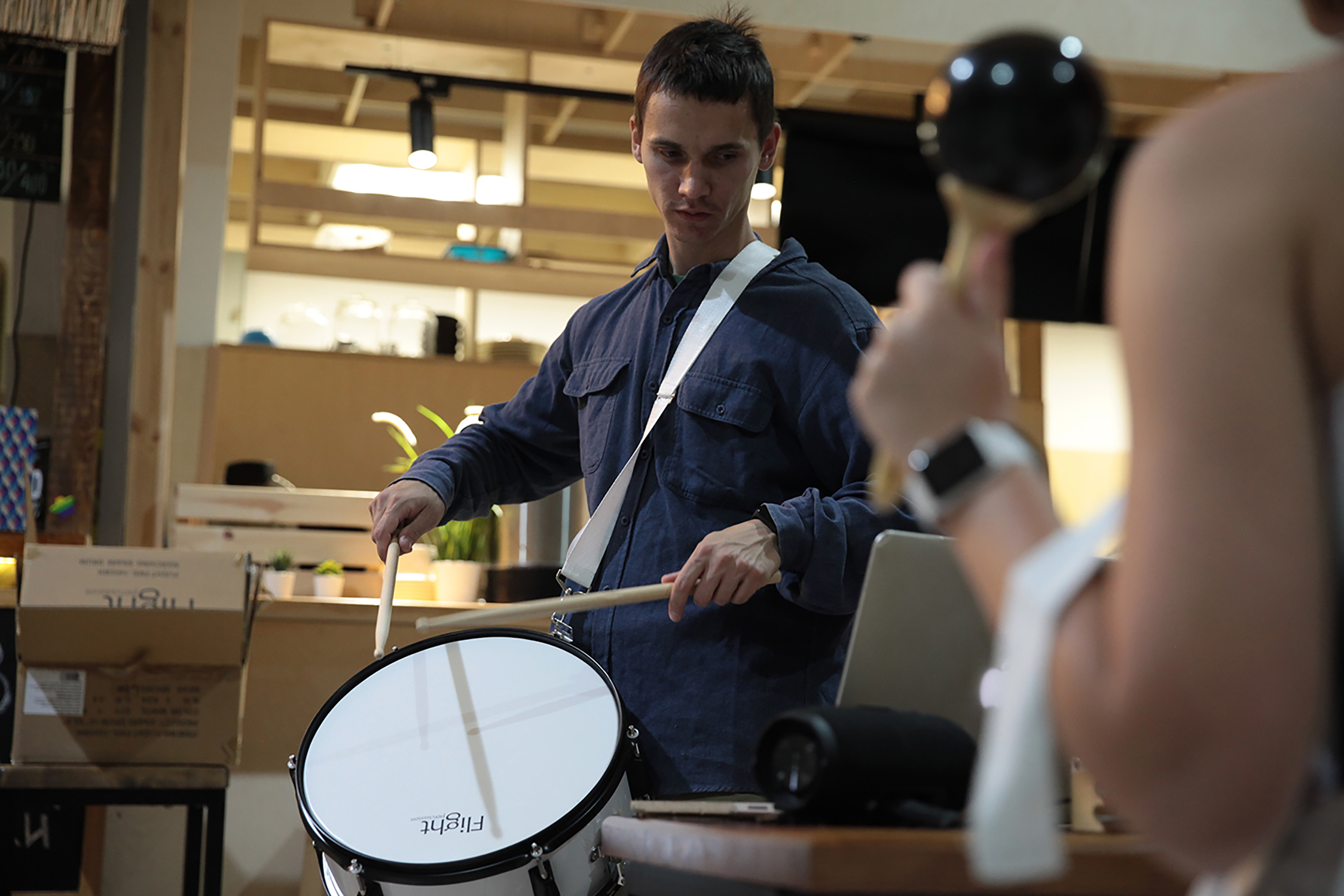 Moscow Solo. Kunsthalle for Music is a joint project of the V–A–C Foundation and Kunsthalle for Music, an itinerant institute created by the American composer Ari Benjamin Meyers based at Witte de With Centre for Contemporary Art (Rotterdam). The mission of Kunsthalle for Music is to propose new compositional forms and to perform music in contemporary art contexts and outside the established framework of the industry.
The project is held at the Leningradsky, Bratislavsky and Cheryomushkinsky markets, as well as at the Troika shopping center. In the course of a month, teams of salespeople and administration staff, along with invited musicians and artists, rehearse directly in the retail space. The result is new short pieces combining graphics, music and text, taking into account the context and features of each place.
The staff of the Leningradsky market joins with Antoha MC, whose works combine elements of hip-hop, jazz, funk, reggae and other styles. The young Russian group Constellation Segment pitches its tent in the Bratislavsky market, and the artist and musician Anastasia Tolchneva (Lovozero), the winner of the Sergey Kuryokhin Prize, resides at the Cheryomushkinsky market. The duo of artist Viktor Alimpiev and singer, performer and composer Alexey Kokhanov becomes a temporary resident of the Troika shopping centre.
Ari Benjamin Meyers, the founder of Kunsthalle For Music, is an American artist and composer (Juilliard School, the Peabody Institute, Yale University). A participant of the 13th Documenta in Kessel, the 55th Venice Biennale, author of projects for Louis Vuitton Foundation, Martin Gropius Bau, Kasseler Kunstverein and OGR in Turin. Amongst those who have worked with Ari are the artists and musicians Anri Sala, Einstürzende Neubauten, Tino Sehgal, The Residents.