Justice against the Grain
Live action role play (LARP) as one of the methods of interaction between the V–A–C Foundation and urban communities.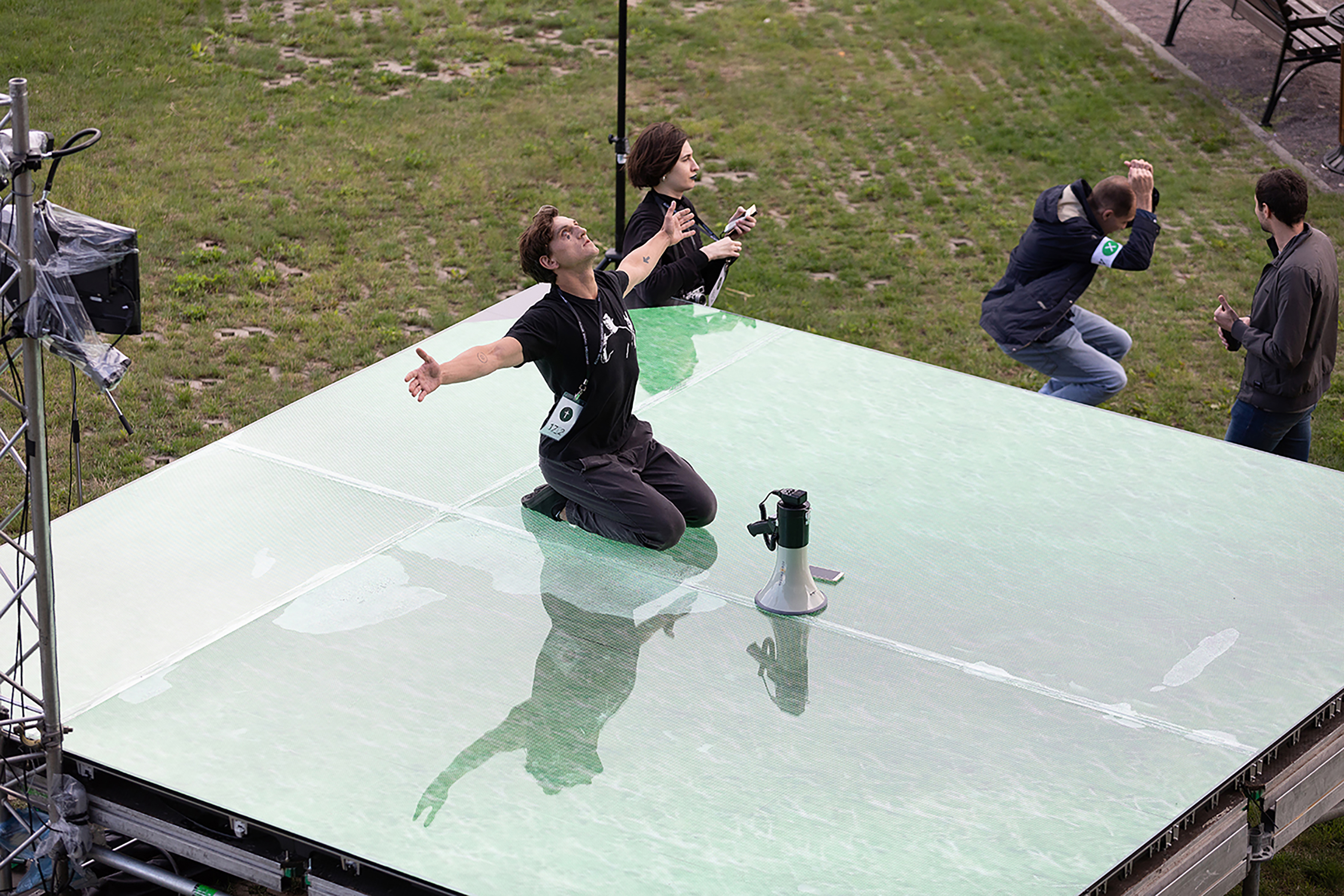 The game Justice Against the Grain was developed by the role-playing game designer Anna Volodina, the director Yuri Kvyatkovsky, the artist Sarah Kulmann and the team of the V–A–C Foundation. Based on their proposed rules and plot, the participants create a collective performance, its development completely depending on the decisions and actions that participants take during the game. The first players are representatives of the chess community — they have never been an active audience for V–A–C projects before.
The events of Justice Against the Grain take place in our era, but in an alternative world, where computer and biotechnology have moved far ahead, whereas ideology and morality have regressed to the Middle Ages. This world is dominated by a symbiosis of God, both the supreme judge and the administrative system, and the key institution is the Court, in which people judge animals, objects and natural phenomena, just as they did in medieval Europe. The roles of such judges will be taken by some of the players; other participants will be able to see the world through the eyes of animals or imagine themselves as plants and natural phenomena. This attempt to stray from one's usual physical sensations will allow participants to experience an unpredictable sensory experience.
Game masters of Justice Against the Grain

Anna Volodina, role-playing game designer, participant of the Theatre of Living Action.

Sarah Kulmann, artist, resident of the National Academy of the Fine Arts (Amsterdam).

Yuri Kvyatovsky, theatrical director, one of the founders of the independent cultural ensemble Le Cirque de Charles La Tannes, curator of THEATRUM-2019 — educational project- laboratory at the Golden Mask Theatre Festival.

Alexander Khubeev, composer, fellow of the International courses in Darmstaedt (2014), award winner of Le Notte Ritrovate (2010), conDIT (2014), Gaudeamus (2015) and other international competitions.

Olga Nikitina, artistic director and costume artist.

Mikhail Degtyarev, playwright, screenwriter.