Date:
17 Nov 2017–25 Jan 2018
Place:
Moscow Museum of Modern Art (MMOMA)
First solo exhibition of Vladislav Shapovalov in Russia.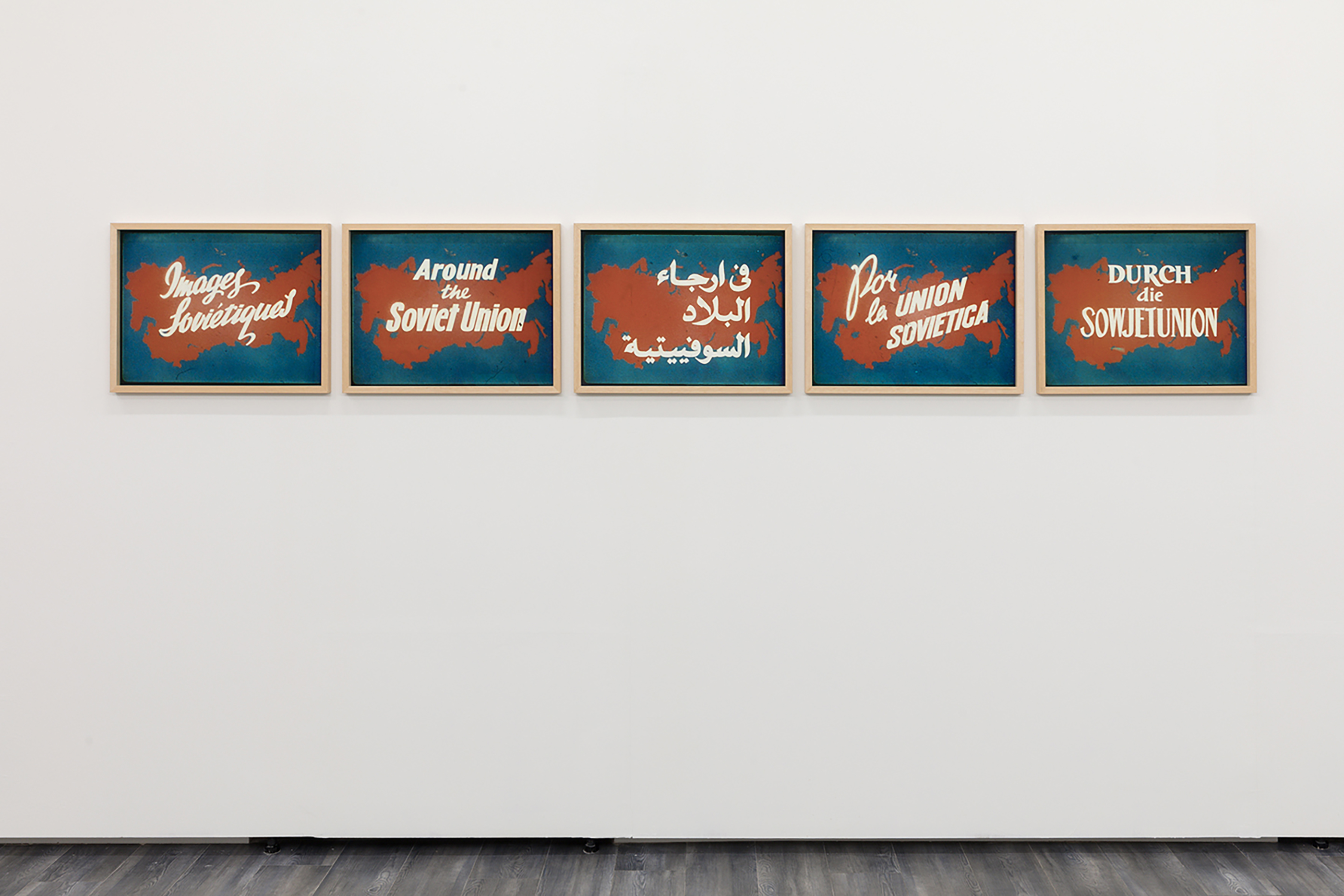 Image Diplomacy is an art research project exploring the role of imagery in political culture. The artist focuses his attention on the Cold War exposure strategies. Shapovalov's project includes a film and a series of photographic installations which reveal the mechanisms and logic of political representation in the context of the 20th century cultural diplomacy.
The story of Image Diplomacy started in Milan and Bologna where Shapovalov discovered an obscure archive of photo exhibitions, consisting of more than a thousand of films and around a hundred of folders, each containing photographs and a ready-made hanging scheme. These folders and films were sent out by the All-Union Society for Cultural Relations with Foreign Countries (VOKS) to create a positive image of the Soviet Union. In the installation I Left My Heart in Rhodesia (2017), Shapovalov attempts to reconstruct one of those ready-made exhibitions.
The central work of the project is the film Image Diplomacy, made specifically for the exhibition. Here, the artist compares the cultural strategies adopted in the USSR and the USA during the Cold War. He takes as examples exhibitions created by VOKS, as well as the famous American photographic exhibition The Family of Man. Originally shown at MoMA, the latter had a major impact on how photographs were exhibited, and was subsequently included in UNESCO's Memory of the World Register. The film was shot inside the archive of the Associazione Italia Russia in Milan, at the Cineteca di Bologna, and at the CNA, le Chateau de Clervaux in Luxembourg, home to the reconstruction of The Family of Man exhibition.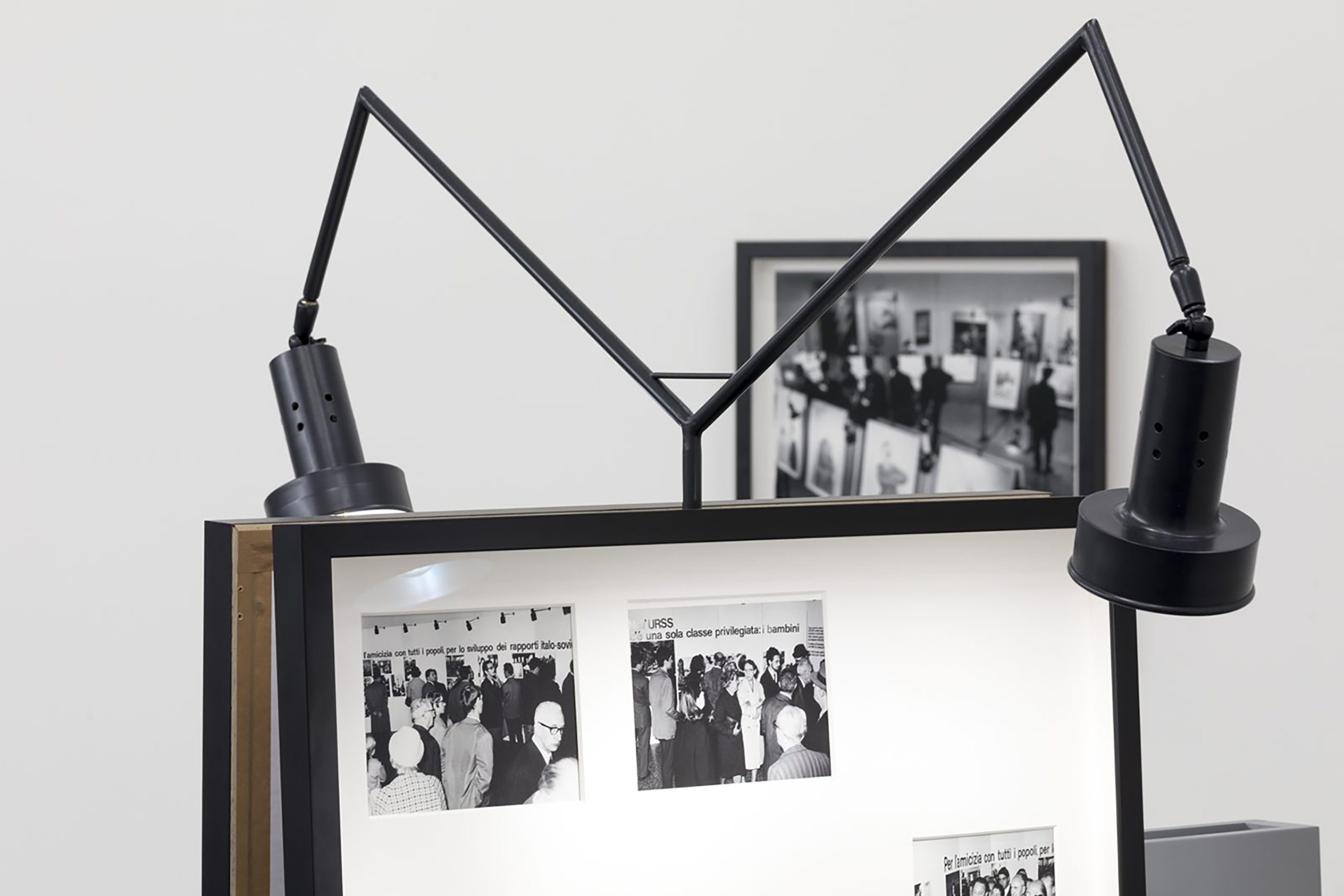 Although the Image Diplomacy project is based on archival material, the artist's aim is not to present historical facts, but to critically rethink the current state of social and political relations and to represent them in the cultural field.
The exhibition is accompanied by a public programme of lectures and discussions with Russian and international experts in film, visual culture, human rights and linguistics.
Image Diplomacy is the fourth and final exhibition of the V–A–C experimental programme Carte Blanche, in the course of which the Moscow Museum of Modern Art (MMOMA) invites art institutions to implement their own curatorial initiatives.
Vladislav Shapovalov is an artist, researcher, editor and former member of the Radek Community art group (1999-2007). He lives and works in Moscow and Milan. He has contributed to the exhibitions: The False Calculations Presidium (2012), The Way of Enthusiasts, held during the 13th Venice Architectural Biennale (2012), The Kyiv School held during the Kyiv Biennale (2015), The Atlas [of the ruins] of Europe in Madrid (2016) and A Thousand Roaring Beasts: Display Devices For A Critical Modernity, Seville (2017). He was a fellow at the International Fellowship Program for Art and Theory 2016–2017 at Künstlerhaus Büchsenhausen (Innsbruck).