The multidisciplinary project Hosting the Inhuman marks the beginning of the experimental programme Carte Blanche.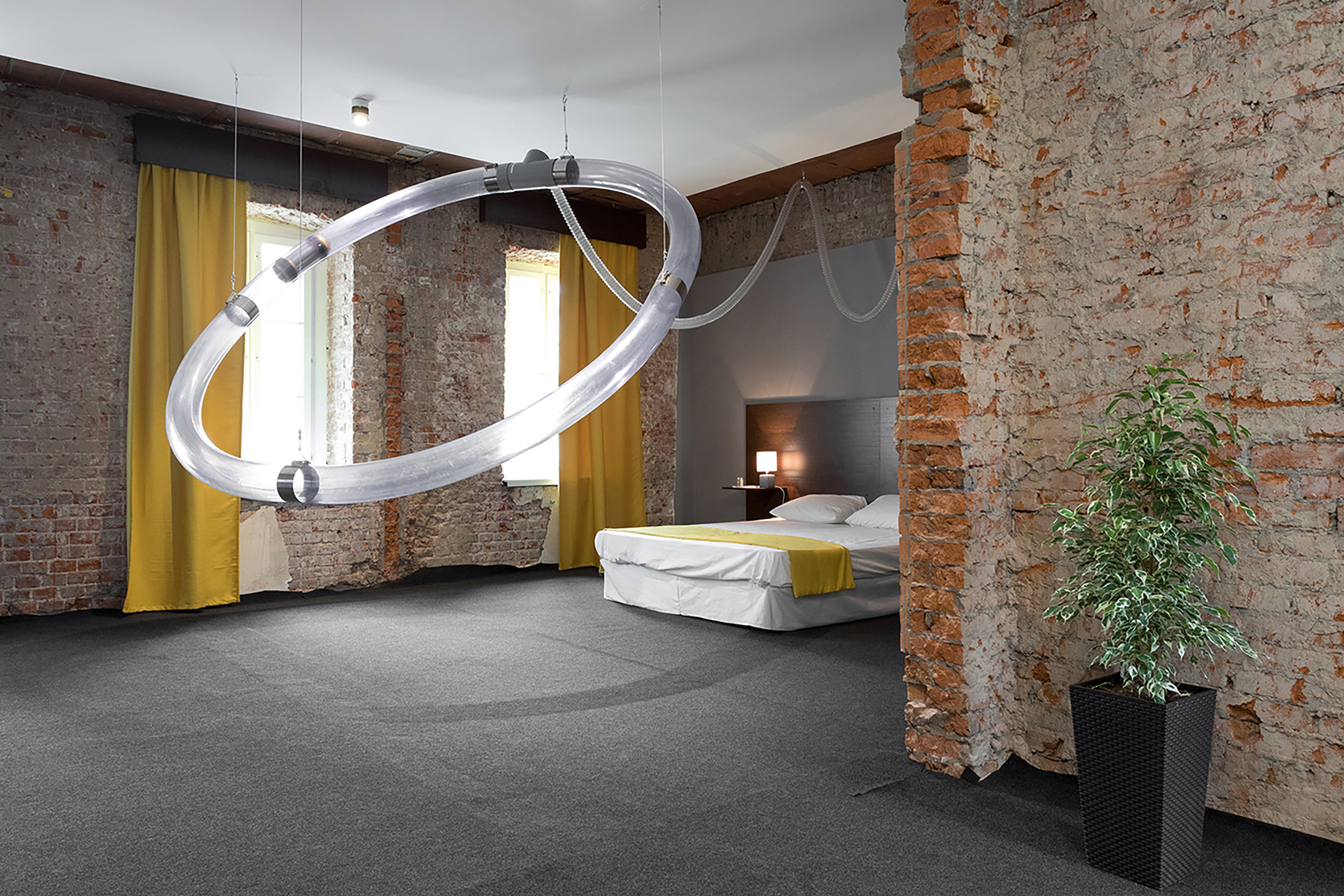 Artists, musicians, theorists, scientists, and philosophers explore the relationship between material objects, non-human forms of life and the environment.
Dramatic innovations in biology, medicine, engineering, and computer science have redefined the way we see ourselves. Modern technology is increasingly pervaded by natural imagery and elemental metaphors, from cloud storage to swarm intelligence. Meanwhile, recent developments in the humanities and social sciences, such as new materialism and actor-network theory, have gradually re-oriented the focus from the human to the non-human with a whole gamut of competing meanings.
Over 30 contributors to the project Hosting the Inhuman explore the relevance of the non-human in their own work. The exhibition takes place in a purpose-built 'hotel' inside MMOMA, representing an exemplary non-place and a faceless transient space. Installations, sculptures, videos and paintings take over all the space from the "reception zones" and "lobby" to the "boiler room" and "hotel rooms".
Andrey Shental's installation A Descent into the Fungal (2016 — 2017) investigates the case of a mysterious disappearance of a fictional mycologist while testing a device for deciphering and recording data transmitted by fungi. In Butterfly (2017), Alexey Buldakov demonstrates a unique method for heating a hotel using excess heat emitted from a processor mining cryptocurrencies.
Other works explore issues about nature and human absence.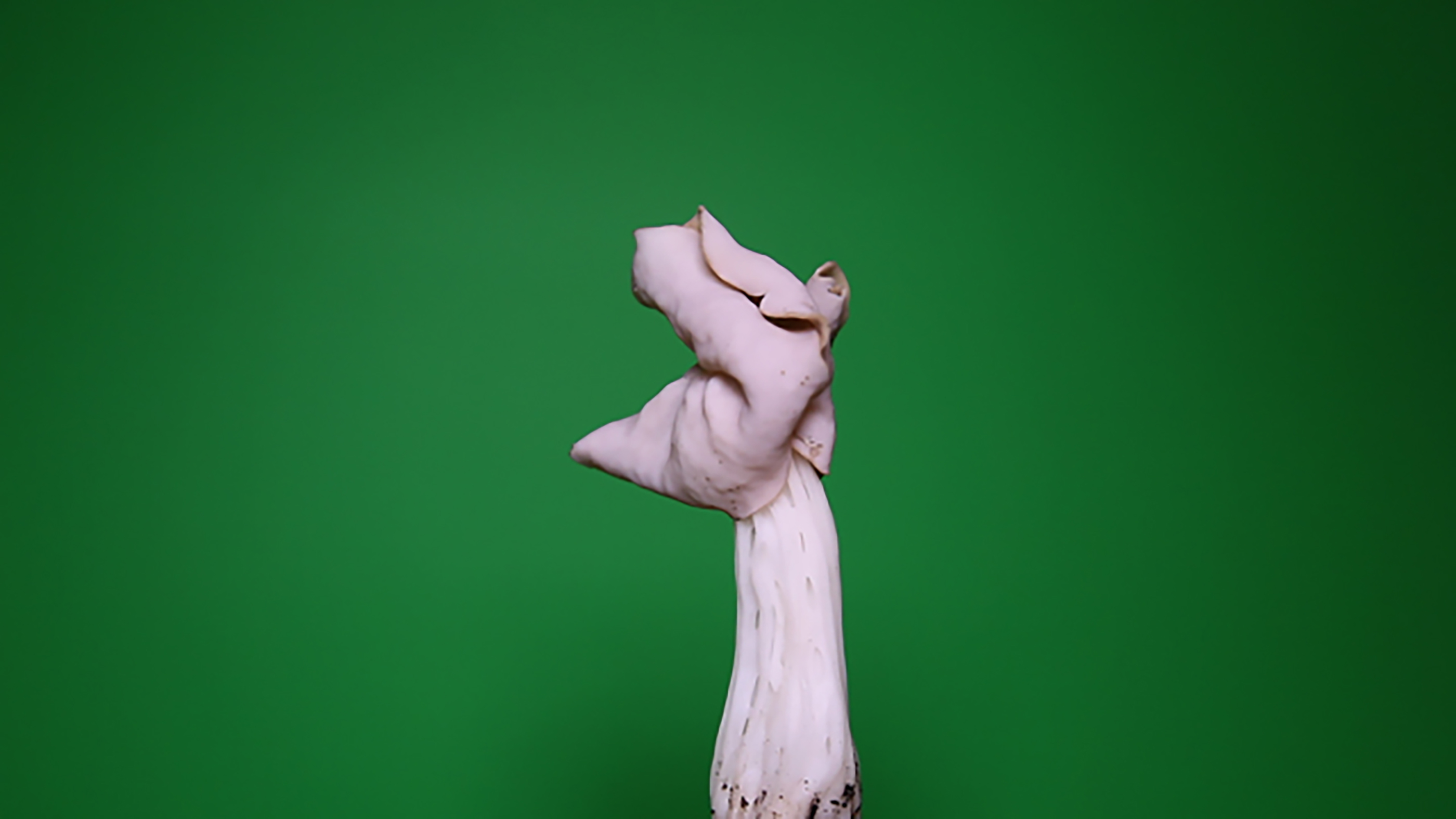 For example, Piero Golia's Yosemite National Park (2008), one of the tapestries from the series Postcards from the Edge of the Abyss, was created in the footsteps of the author's wanderings, who in January 2006 vanished from New York to reappear in Copenhagen three weeks later, having illegally crossed state borders and without having left any trace of his journey.
Hosting the Inhuman includes not only an exhibition but also a series of talks, a film and a music programme. Daily events take place in the conference hall, be it a lecture, a public conversation or a DJ set. Amongst the musicians are the experimental producer and sound artist Elysia Crampton, the co-founder of the NON Worldwide record label Chino Amobi, the punk performer Kid Fourteen and the doom metal project Nuclear Cthulhu.
Curators
Maria Kramar, Karen Sarkisov
Participating Artists
Chino Amobi, Evgeny Antufiev, Alexey Bogolepov / Egor Rogalev, Vladimir Budanov, Alexey Buldakov, Igor Burtsev, Ben Woodard, Mikhail Gelfand, Piero Golia, Vinciane Despret, Anna Zholud, Sergey Konenkov, Jeffrey Jerome Cohen, Elysia Crampton, Sara Culmann, Daniel Lefcourt, Mikhail Maksimov, Kristina Norman, Anastasia Potemkina, Kirill Savchenkov, Lara Sarkissian, Yoel Regev, Theatre of Mutual Operations (Natasha Borenko, Shifra Kazhdan, Lyosha Lobanov, Alexandra Moon, Ksenia Peretrukhina), Yves Tumor, Farhad Farzaliyev, Valentin Fetisov, Michael Hampe, Valery Chtak, Andrey Shental, Dyad & The Sleepers Club + Mårble (ECOTOURIST), Kablam, Farhood+ Ling + Kepla + Kid Fourteen, Nuclear Cthulhu, Ored Recordings.