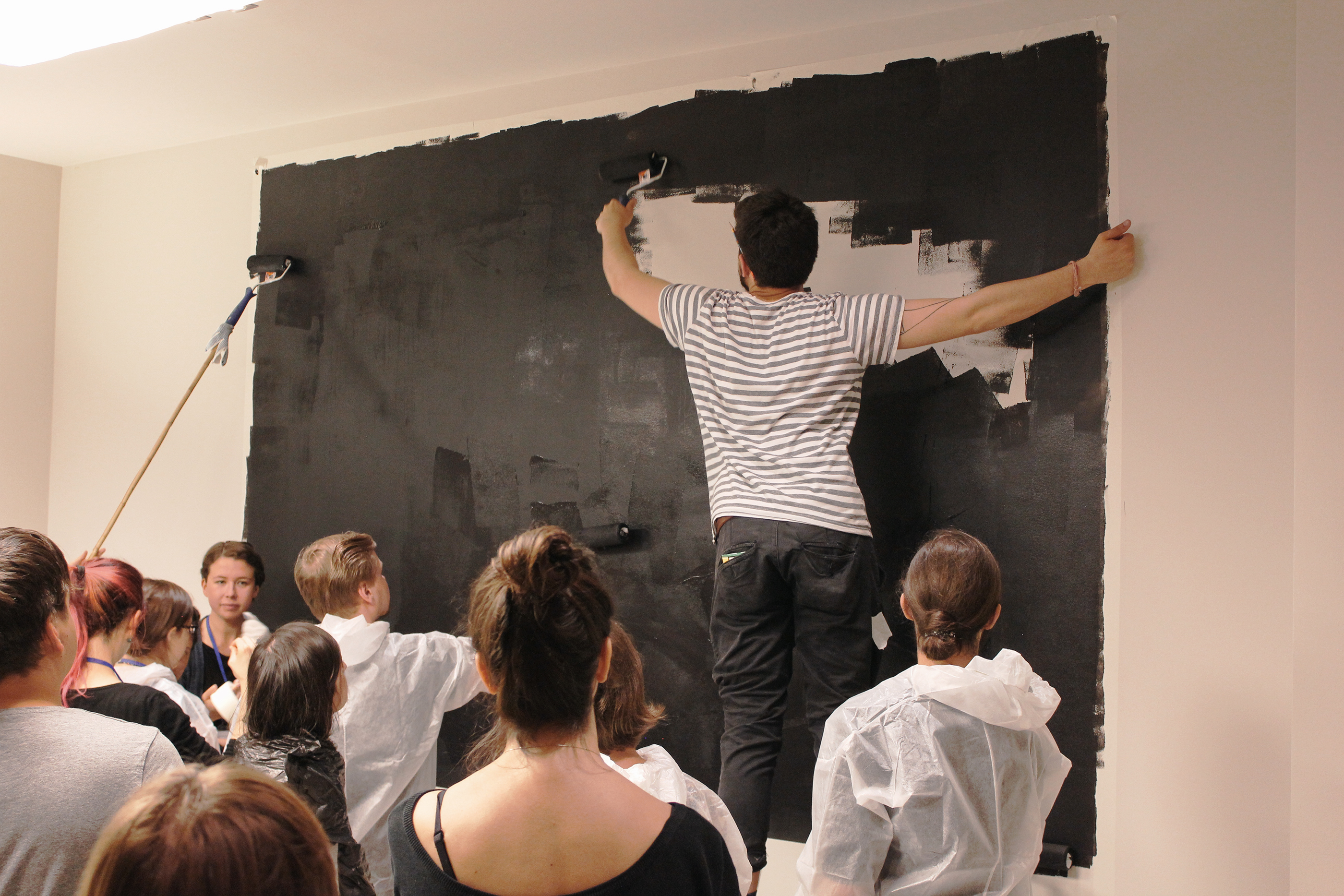 GES-2 aims to become a cultural centre for all, part of the urban environment, a space familiar to and popular with residents and visitors alike, a place that makes people want to stay longer and return. We strive to make knowledge more accessible; to involve in cultural activities all those eager to discover new things; to show that education is a continuous process, one that has to be brought out of schools and universities and beyond, into urban space.
Our goal is to make GES-2 an open platform for collective cooperation and for social interactions experienced in positive ways. We use the House of Culture's indoor zones and adjacent areas to create a comfortable leisure environment for residents and visitors, providing space for everything, from board games and wellness classes to neighbourhood tea parties and street festivals.
Our university outreach programmes are delivered in two modules.
Extracurricular courses. Intended for wide audiences, these are developed in partnership with the Moscow School of Social and Economic Sciences. The main subject is critical theory of art. Our major goals are to provide an access point to the world of art images and practices that exist around us; to show how they changed over different historical periods; and to help students understand art by means of fundamental ideas and socio-philosophical concepts
Additional university courses. Specially designed courses on culture and visual studies, these can be offered to universities specialising in different subjects, to be taught as core or optional courses.