Plyastsy. A dance installation by Valentina Lutsenko
A choreographic study of the phenomenon of clownery and performance in the early Middle Ages as part of the exhibition When Gondola Engines Were Taken to Bits.
The dance installation Plyastzy ("dancers" or "tumblers") is a choreographic study of the phenomenon of comic and acrobatic performance in Russia during the early Middle Ages, when a high spiritual culture coexisted with a low, "pagan" culture of comedy and mockery. The artists present the lost image of the "buffoon" (in Russian "skomorokh"), associated with ritual, shamanic, transitional states and the direct statement of difficult truths. The buffoon was primarily a comedian and jester, who entertained the crowd.
The dancers also make reference to the concept and form of icons and the iconostasis (the wall-like structure on which icons are displayed in Russian Orthodox churches). The only images of early "skomorokhi" that we now have are found in an iconostasis-like fresco in Kiev's St. Sophia Cathedral (one of the earlier Christian churches in the East) and the authors of Plyastzy borrow its vertical composition for the performers.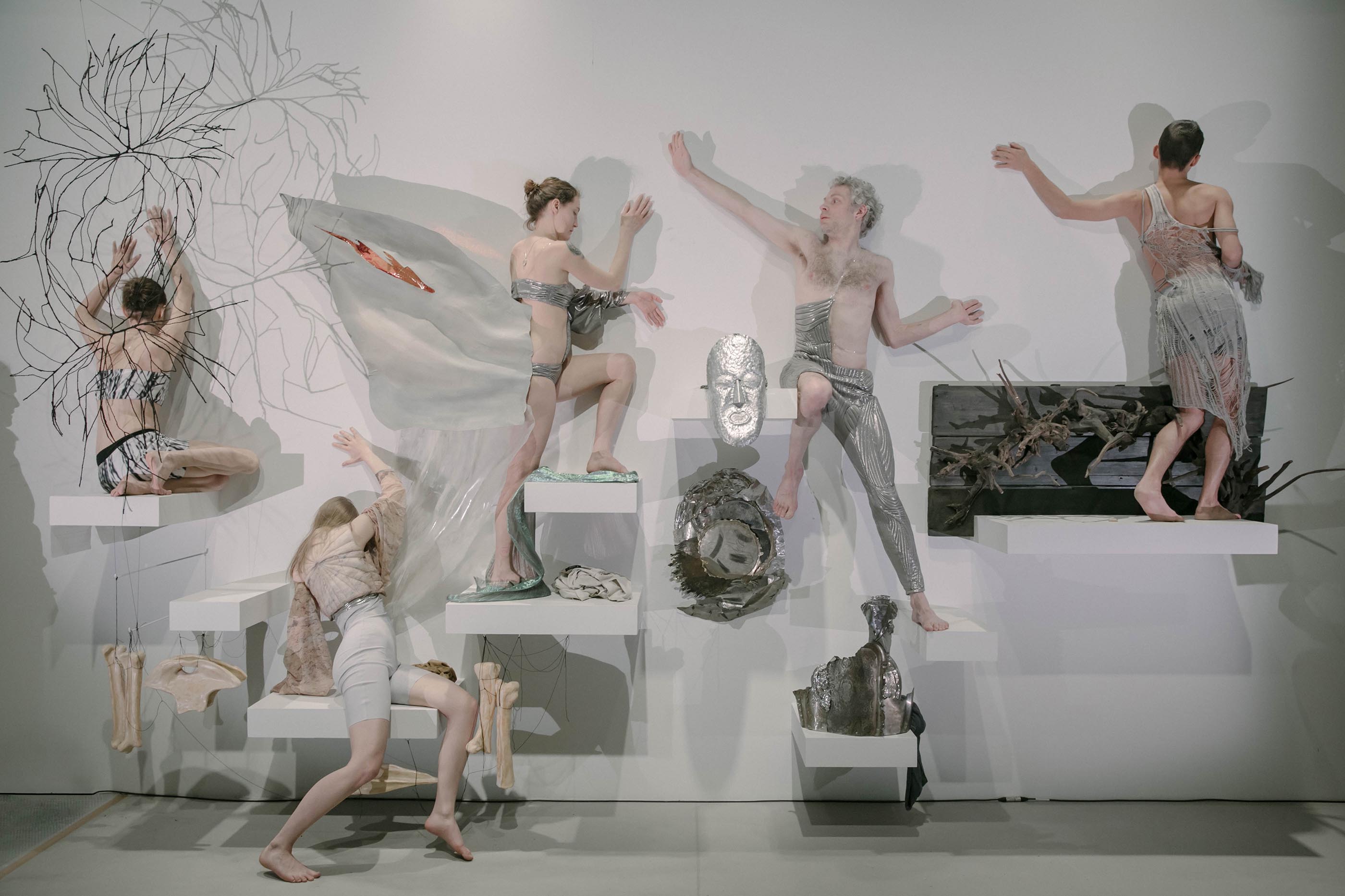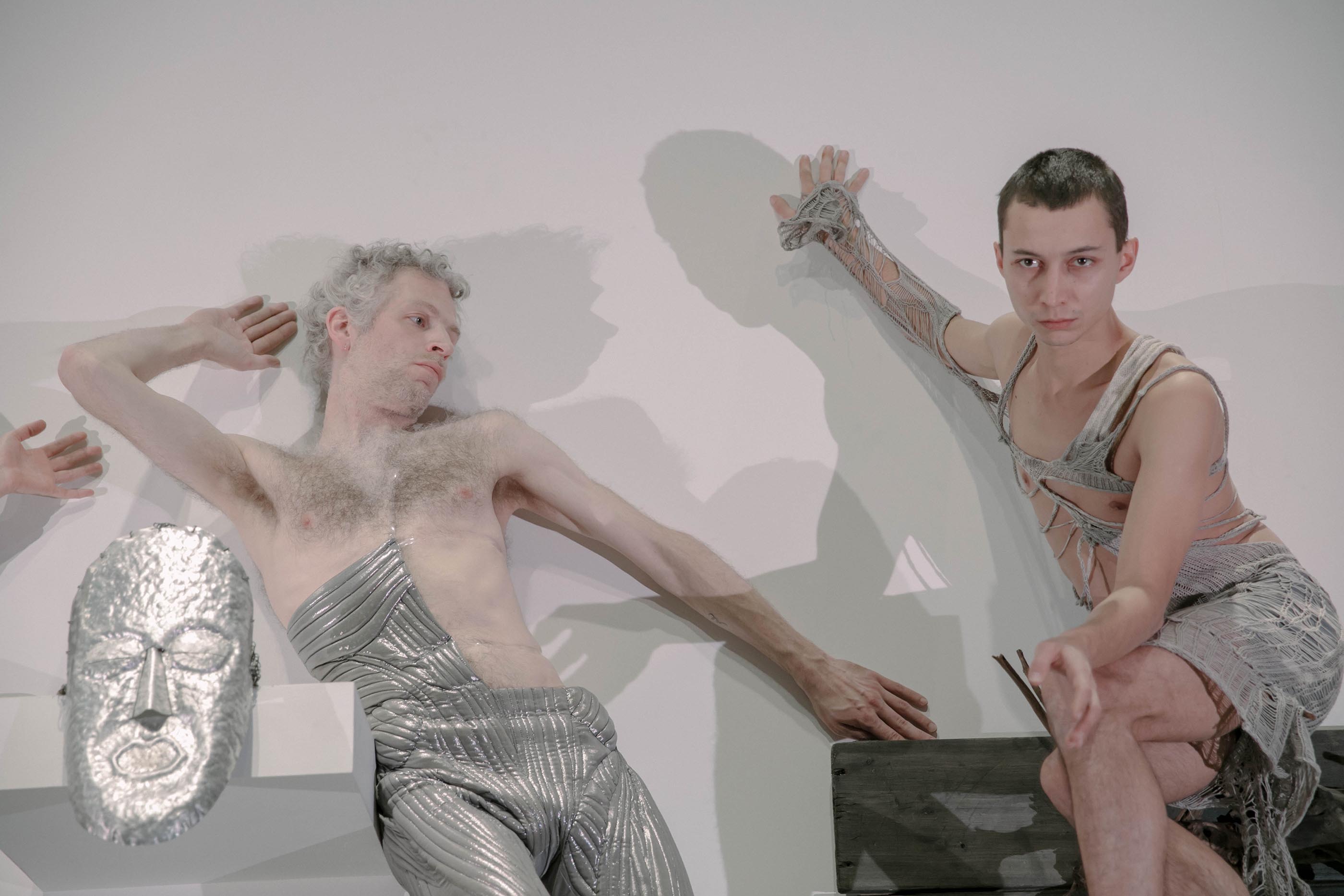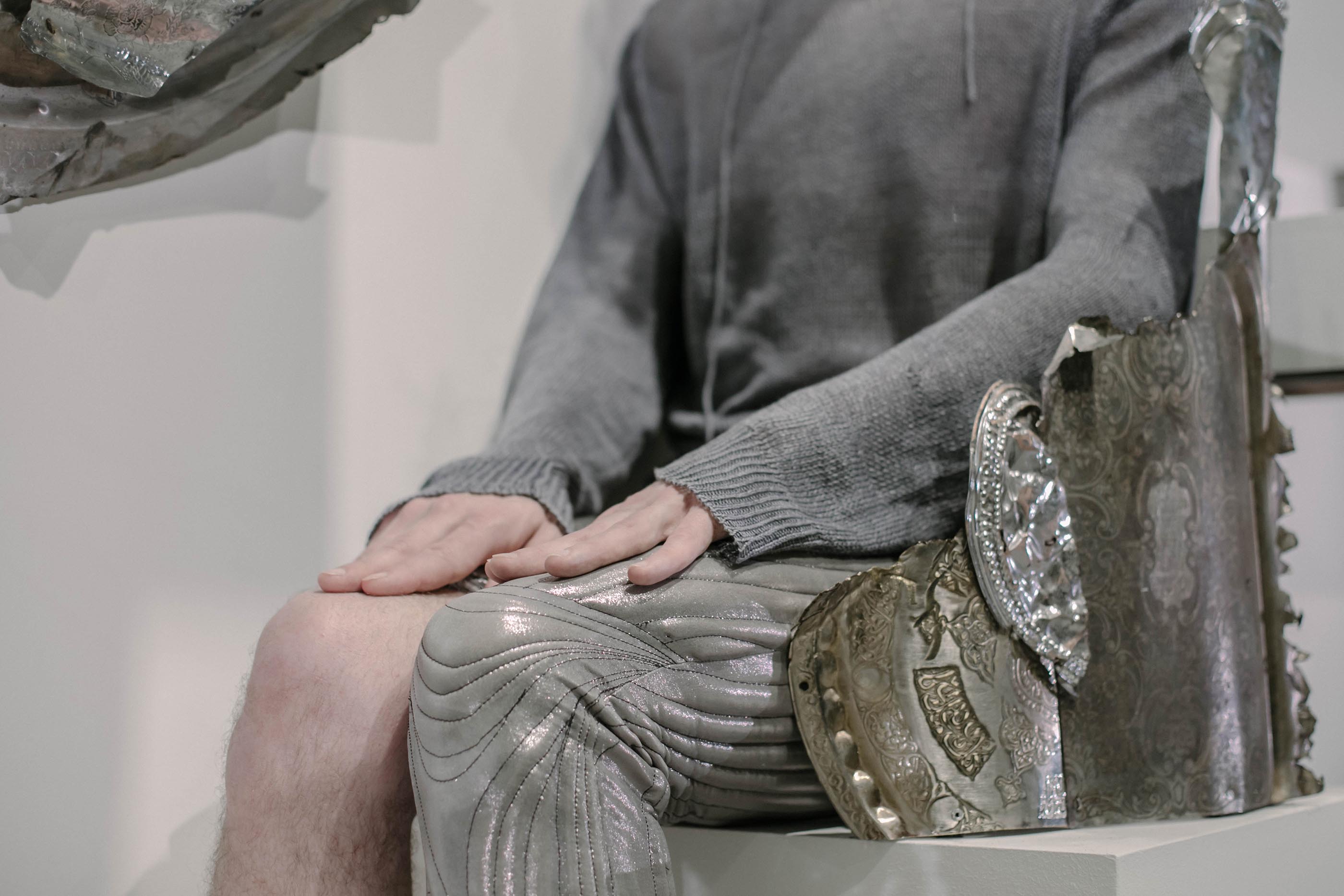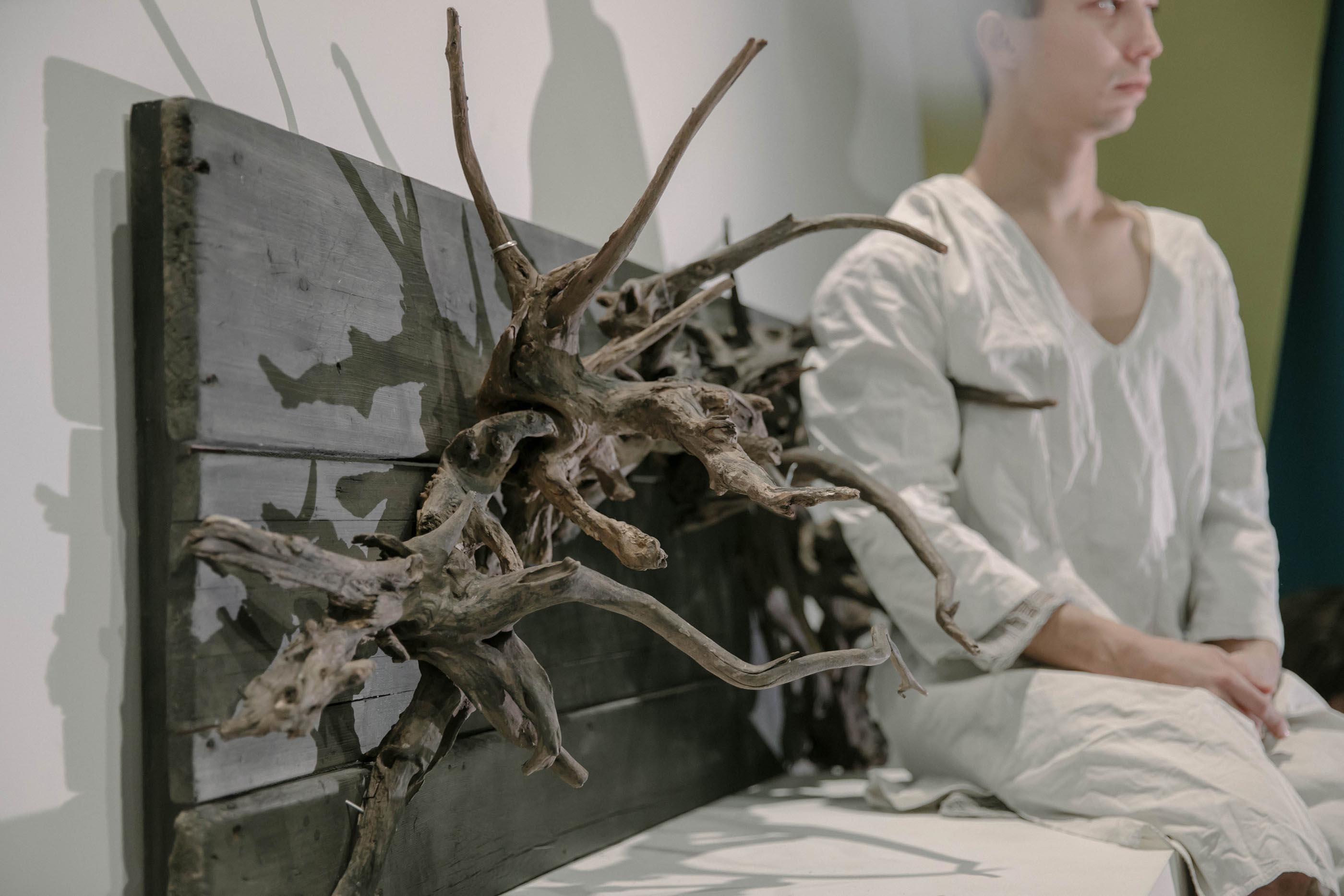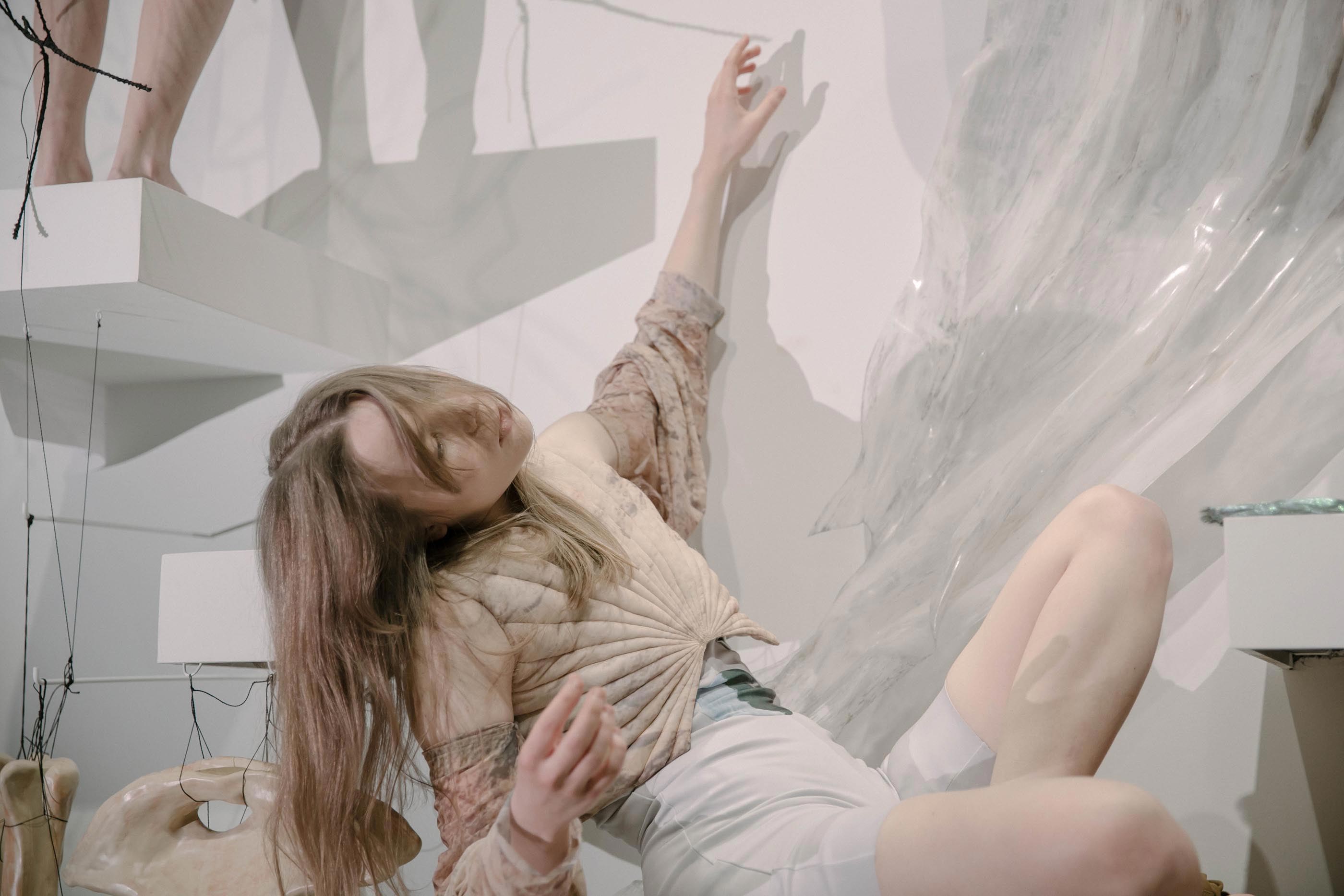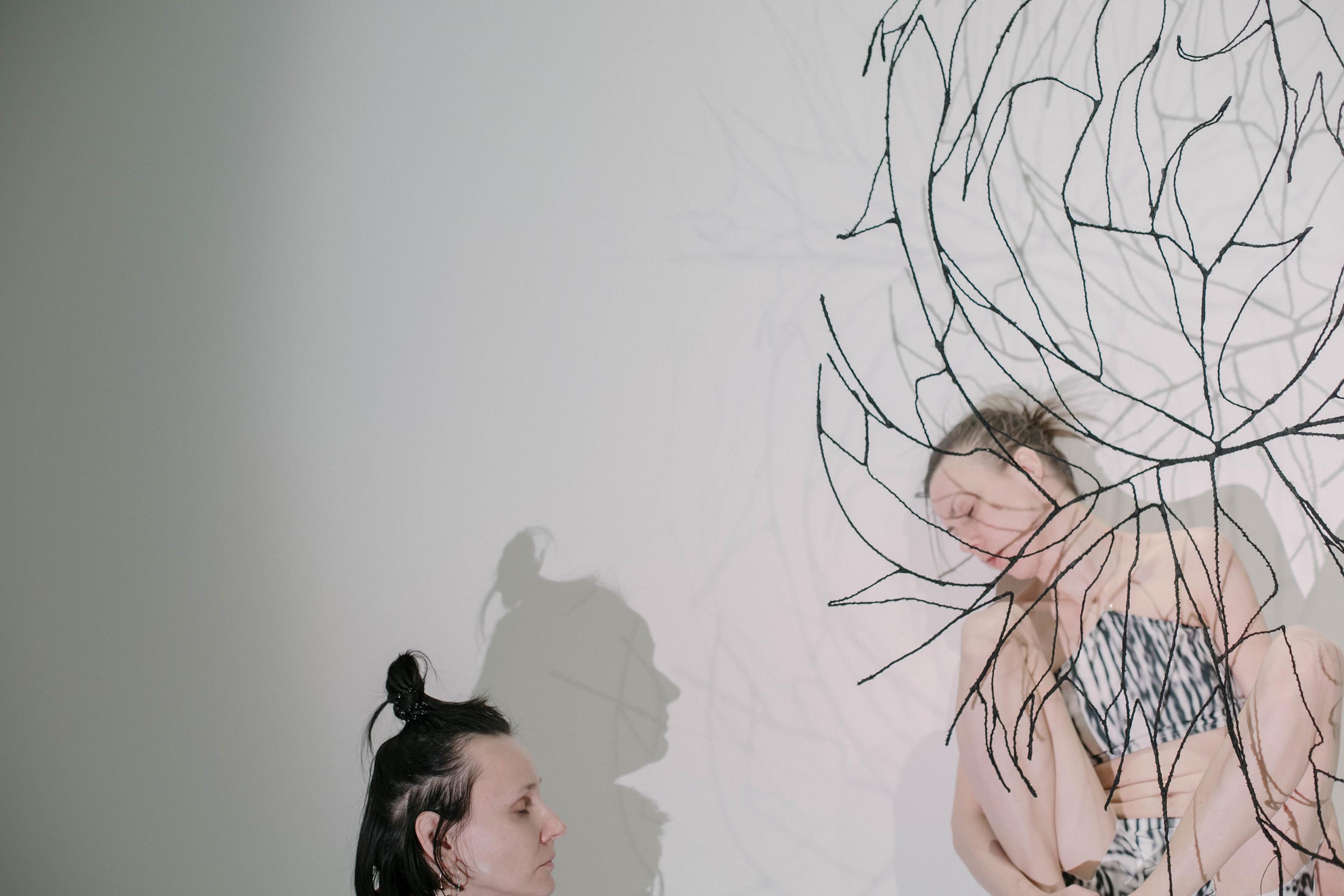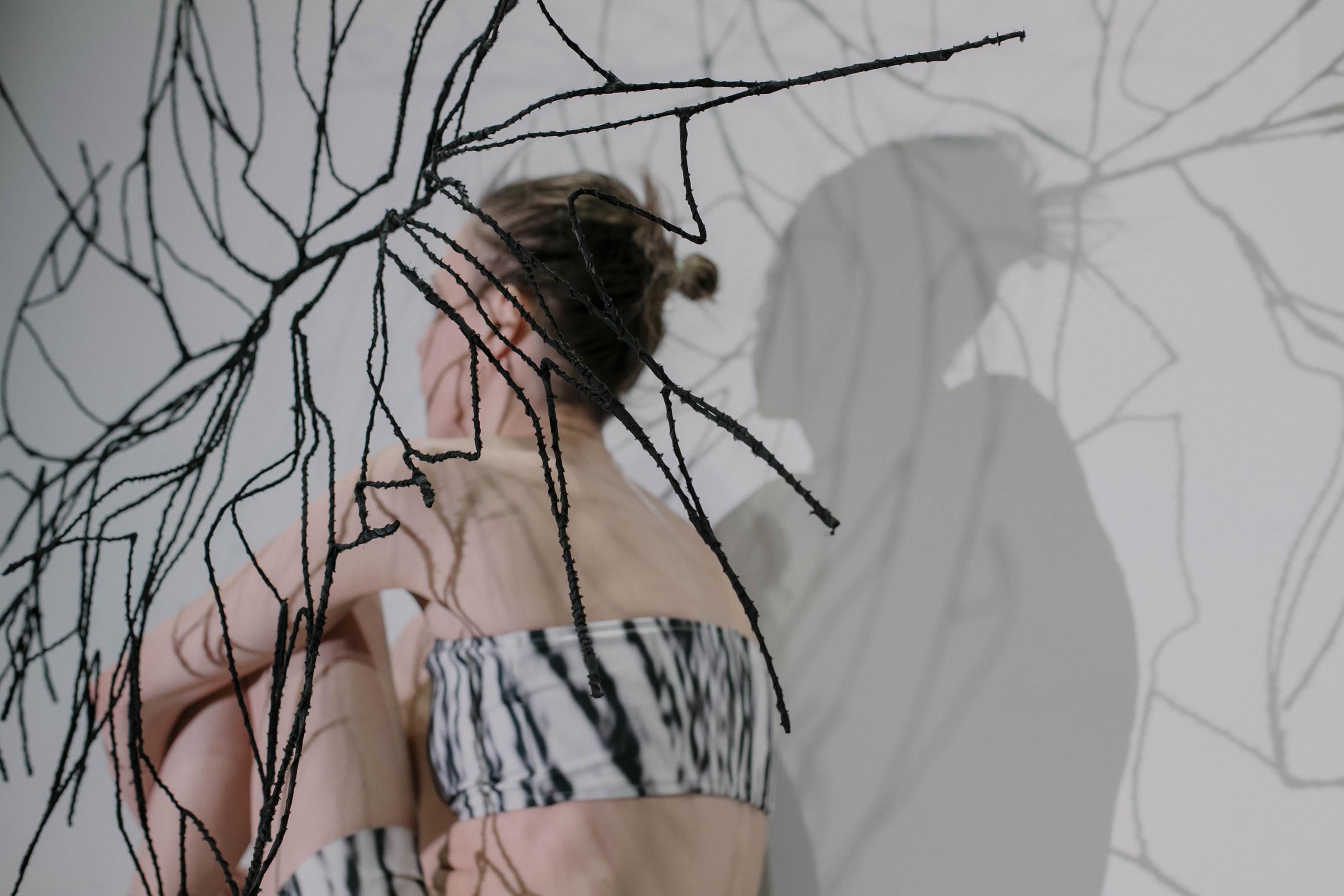 The authors are interested in today's traces and remnants of "skomorokh" culture. They compose their own fairytale, constructing the image of the modern buffoon with the help of play, music, dance and installation.
Plyastsy, 2021

Valentina Lutsenko
Composer: Vladimir Gorlinsky
Visual artist: Dasha Malinina
Dancers: Roman Malyavkin, Nadezhda Nazarova, Nazar Rahmanov, Anna Ryabova, Anastasia Tolchneva, Dmitri Vlasic, Arina Zvereva
Commissioned and produced by V–A–C Foundation