A skating rink and winter fair in front of the GES-2 House of Culture.
On December 30, GES-2. Square will open on the embankment next to the House of Culture — a festive winter fair with an ice rink, a Christmas tree, lighted swings and hot punch. Much like the Pier in summer, the Square is an extension of the House of Culture, an open and welcoming urban environment that GES-2 creates around it. We hope it will feel cosy and neighbourly, like a yard skating rink you used to go to after school.
To make it more fun at the fair, we invited our friends over. Chefs from The Stolen Artichoke will prepare warming soft drinks and Christmas pastries. Florists from Sicilia Flowers will help put together arrangements of pine needles, seasonal plants and Christmas decorations. Winter clothing specialists My Woolens will bring warm knitted socks, mittens and scarves and even continue to knit them right in their kiosk. And of course you'll also be able to buy gifts from the GES-2 shop and books from V–A–C Publishing, including children's ones.
Admission to the Square is free. Admission to the rink is paid and pre-registration is required. You can rent skates, helmets and other protective equipment if you don't bring your own.
We are waiting for you every day from 10:00 to 22:00.
The rink is open from 11:00 to 22:00 on weekdays and from 10:00 to 22:00 on weekends.
On December 31, the kiosks are open until 19:00.
On January 1, the kiosks are open from 12:00.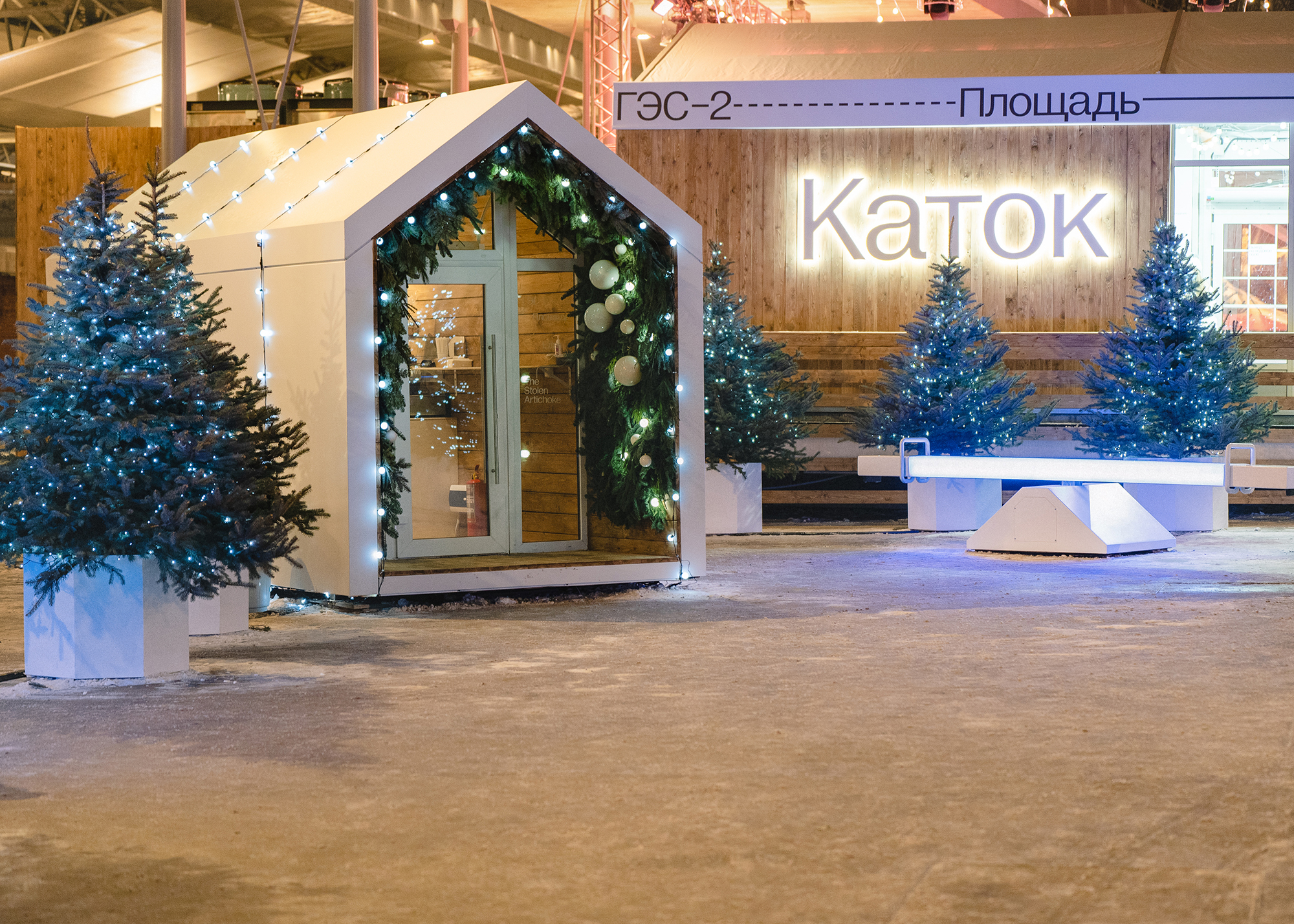 Accessible to blind and low vision visitors

Accessible to deaf and hard of hearing visitors

Accessible to neurodivergent visitors