This work by composer Natalia Pshenichnikova takes as its subject the concept of "fakeness" and its manipulative nature.
She is interested in our everyday encounter with distorted truth in business correspondence, social networks, and news. The title of the work references the contemporary sociocultural phenomenon in which a person uses false data and someone else's photos to present themselves as another, more attractive person on the Internet and social networks.
Pshenichnikova's libretto is based on correspondence between the opera-performance's ten participants (soloists of Moscow's La Gol Theatre). The participants were separated into five anonymous pairs of fictional characters, and a correspondence took place within each of these pairs. Every participant also kept a diary, writing as themselves. Pshenichnikova thus obtained real written exchanges between fictional characters, which she then used to create the opera libretto.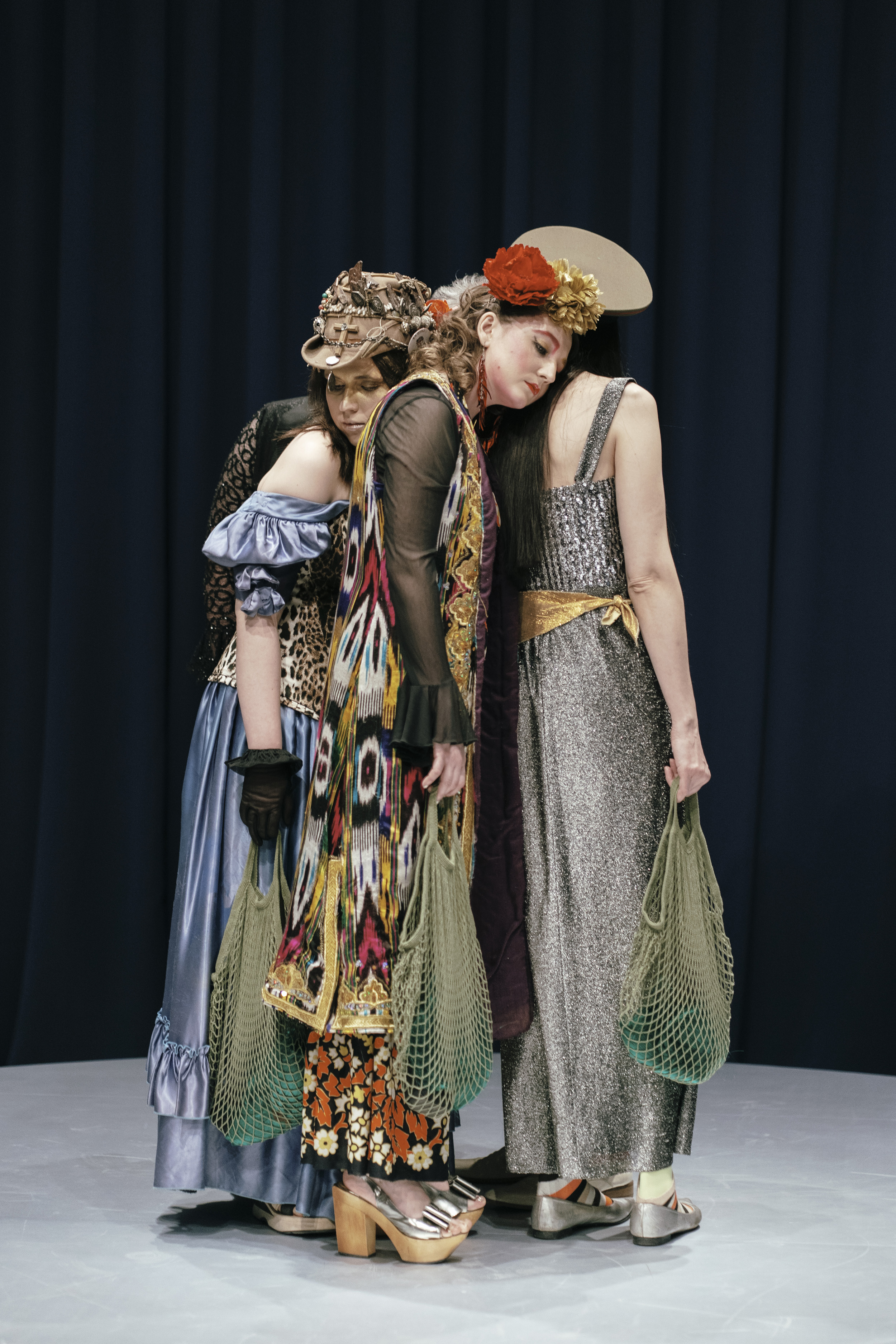 The diary entries were made in to electronic compositions for live performance by each soloist.
The musical fabric of the piece consists of textual fragments processed by Pshenichnikova using ordinary vocals and advanced techniques. Spatial location and movement have been used to give a spherical shape to the musical whole. The viewer is placed within this "sound-sphere", obtaining their own sonic and visual picture of the endless movement of joint bodies. The costumes have been sourced from the collection of Alexander Petlyura, a pioneer of vintage performative fashion.
Catfish
Opera — performance
for 10 vocalists and electronics, installation
Natalia Pshenichnikova
Idea, composition, libretto, and production: Natalia Pshenichnikova
Soloists of the La Gol Voice Theatre:
Maria Becker, Fati Besolti, Evgenia Fomina, Alexey Kokhanov, Aliya Kusepgalieva, Anastasia Litvinova, Anastasia Moshchenko, Ekaterina Palagina, Dmitry Shumilov, Max Trofimchuk, Ramazan Yunusov
Costumes: Alexander Petlyura

Commissioned by V–A–C Foundation