In accordance with the principles of the Reggio Emilia approach, the Atelier team makes extensive use of creative provocations — non-verbal techniques that involve children in the creative process. For example, it could be a story about the Forest or an interesting piece of work displayed prominently.
From time to time, the Atelier changes the common theme of the Forest and the Workshop. The facilitators will tell you what the theme is today. Depending on it, there will be thematic common projects in which you can participate: for example, making a house for a wooden town or sculpting a body part of a clay monster.
Why the Workshop is designed this way 
Mon-Fri, 13:00-20:00
Sat-Sun, 12:00-20:00
On the first and third Monday of the month, the Workshop is closed: during these days we tidy up and make the space even more comfortable.
The Workshop has several visiting formats:
Drop-in attendance
Visiting families decide for themselves what to do in the Atelier. All the materials you find on the shelves are at your disposal. Our staff will offer suggestions and invent fruitful provocations that the child can respond creatively to. This format can also encourage interaction and collaboration between children and adults.
Pre-registration: Not required
When: Mon- Sun
Work with a guest master
IEach of the four workshop areas (Wood, Paper, Clay, Fabric) is supervised by a guest craftsman from whom you can learn craft techniques and get advice and support. They will help the young visitors get to grips with complex equipment such as an electric jigsaw, etching machine, sewing machine, and potter's wheel.
This is a great option for those who want to learn something new and acquire practical skills.
When: Fri, Sat, Sun from 12:00 — 19:00.
You can arrive at the beginning or join in at any time (provided there are free slots).
Pre-registration: Not required
Workshops with artists
Twice monthly we invite contemporary artists who invent journey scenarios involving several workshop zones and using a variety of materials.
In the course of these workshops, children develop their visual imagination, and the classes result in the children completing a small art project.
When: Every second Sunday of the month.
Each workshop runs twice, so if you missed the first one you can always attend the next one.
Pre-registration: required, number of participants is limited.
Auxilary cards for parents
These cards help adults interact with their children at the Atelier and further support the kids' creative endeavours at home and elsewhere. Each describes an interesting situation, contains advice for adults and a few questions and phrases for the child to help build a creative dialogue.
Our guidelines are based on the Reggio Emilia approach and the principles of humanistic pedagogy. You can read more about them here.
The idea of the Atelier was inspired by the principles of the pedagogical approach adopted in Reggio Emilia, which holds that all children are endowed with a certain creative potential. They naturally possess «a hundred languages» (a myriad of ways to express their thoughts, ideas and feelings), and the task of adults is not to hinder the child from mastering these languages, but rather to help them gain courage and confidence in exploring the world.
Together with experts, we have created four interconnected zones for working with clay, paper, wood and fabric. They are all located in the same space, which helps the child become aware of the relationship between the skills they are learning and the phenomena they are experiencing.
Each area of the Workshop has a Guest Master, who is a professional in his or her field. He can tell you about the subtleties of the craft and different techniques of working with the material, as well as suggest interesting projects.
It's easy to meet the Master: choose a convenient day and time in the calendar, register for admission to GES-2 House of Culture and come to the Atelier. We are waiting for you!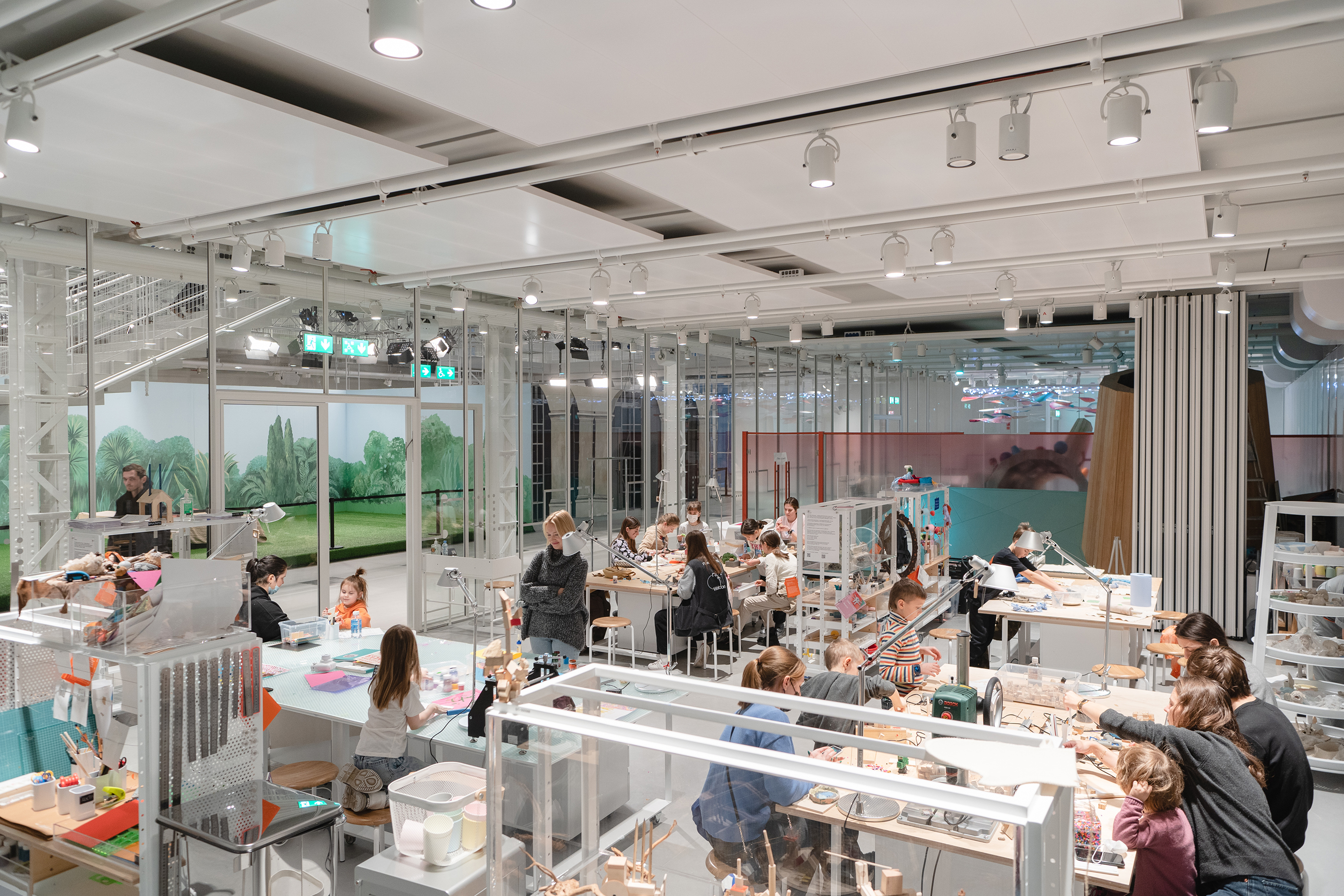 Paper
Discover hand printing, learn how to use an etching press and find out what a stencil is. You can also draw on a wide range of paper sizes. How about making a life-sized self-portrait using twigs, potatoes or your own fingers? We're always happy to experiment!
Guest master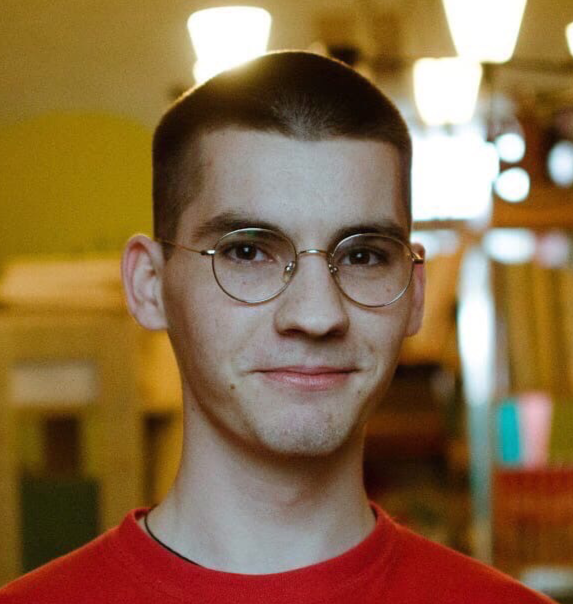 Antoniy Malinovsky
Hi! My name is Antoniy. I am an artist and an educator. I run an art studio called The Tale of Wanderings, where we travel through fairytale lands together with children with the help of literature and art from all times and cultures. We draw on various themes, inspired by our imagination and the world around us, and new ideas are born out of our interests..
How long have you been painting?
I remember clearly that I started drawing a lot after watching Lord of the Rings, which impressed me greatly. With a plain black pen, I used to cover entire stacks of papers with the images of endless hordes of scary orcs.
What do you want to accomplish at the Atelier?
I want everyone around me to create, freely and joyfully, so that we experiment together, share and learn new things about ourselves through art, communication and creativity.
What is your favourite dinosaur?
Aladar, the main character in the Dinosaur cartoon (2000), which my family and I watched multiple times on our first computer, an old LG, when I was a child.
Wood
We have saws, sanders, drills, electric jigsaws, different types of wood and more to create all kinds of objects, from chairs to decorations. You can drill, saw, sand or paint on wood or use it in other areas of the Workshop. The choice is yours!
Guest Master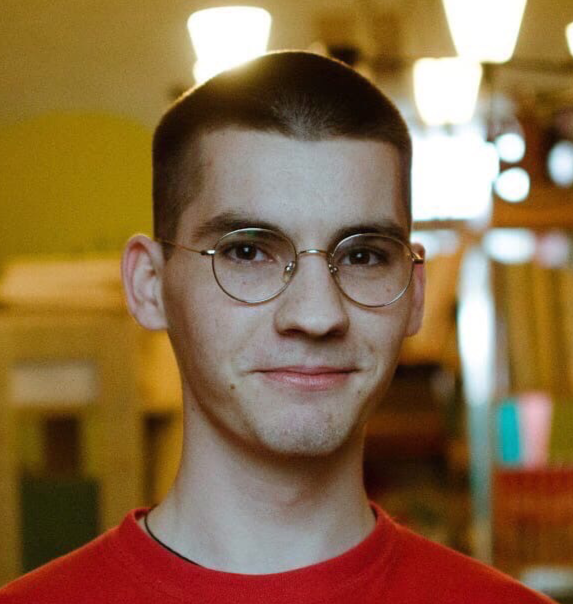 Kamil Aysin
I trained as a translator, worked as one for five years, and then had a professional crisis that lasted a year. After that, I chose the only thing I wanted to do: carpentry. After 3-4 years in the workshops my talent became apparent and since then, in addition to carpentry, I have been using my skills in building sets, making sculptures and working as a set designer.
How long have you been drawing and woodworking?
As a child I really enjoyed sketching. I remember a vinyl with Russian folk tales and a cockerel, which I tried to draw one-to-one: I had to glue a lot of small pieces of paper together. I have been in the carpentry business for eight years.
What do you want to accomplish at the Atelier?
I love to conjure up reality: the most unremarkable scrap can become a spectacular detail of a strange wild creature. It's an approach I try to share with those around me.
What is your favourite dinosaur?
Triceratops. Firstly, the coolest name, secondly the horns, the armoured visor, the stocky build — the perfect combination of fighting machine and kitsch.
Clay
We have different types of clay, a potter's wheel and rolling table so you can implement any idea you want — make a monster that lives in the forest, or a teacup to give to your grandmother. You can either take your creation home immediately, or you can have it fired and take it back in its finished form in a few weeks.
Guest Master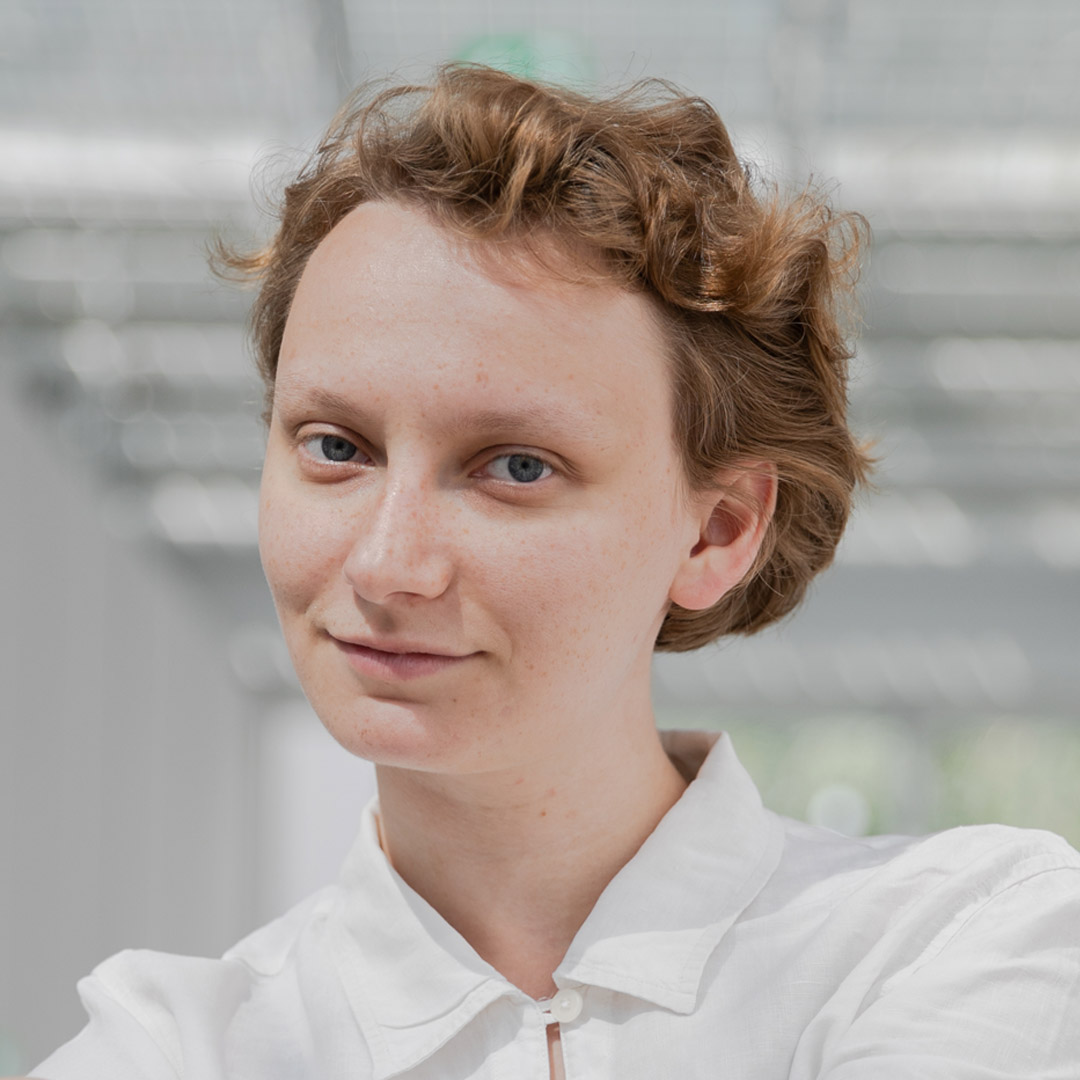 Efrosinia Elatomtseva
I am 26 years old and come from a large creative family: I have seven younger brothers and sisters, and hardly any of my endeavours can do without their help and participation. The «children's theme» in my art practice is the main resource from which I get my thoughts and materials.
How long have you been working with clay?
Seven years, six of which I studied at the Stroganov Moscow State Arts and Industry Academy in the department of ceramics, and five years I taught in this field.
What do you want to accomplish at the Atelier?
I want to inspire and be inspired, to share what I am good at.
What is your favourite dinosaur?
Most of all, I love dragons with yellow eyes.
Fabric
Everything from felting to beading, sewing, embroidery and much more. Make yourself a crown, a magic wand, funny paws or glasses, sew a dream toy on a machine — and go play with them in the Forest! in this area, you can also decorate your clothes or add something to them — for example, another pocket, certainly with a button, so that different treasures which can also be made in the Atelier don't fall out.
Guest Master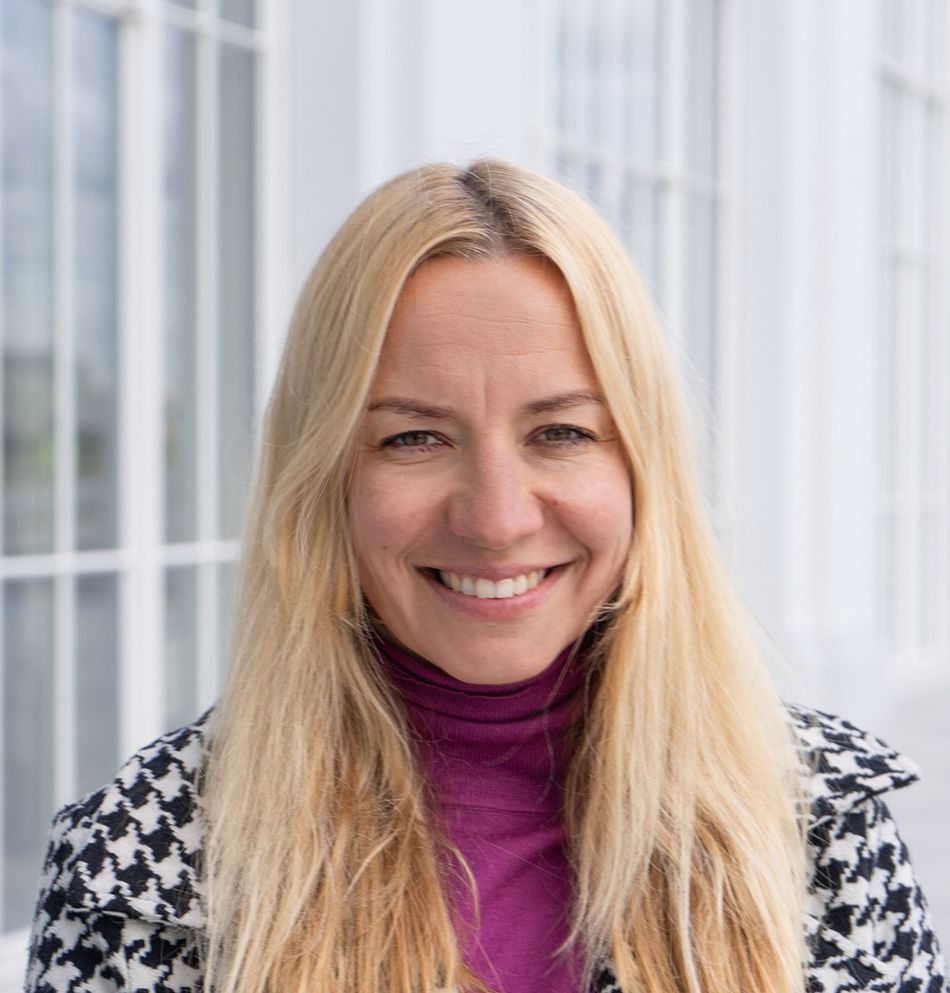 Alfia Guseva
I was born in Moscow in 1983. I have founded a Who Sews? textile workshop, hold Sew-And-Chat travelling master classes, and also organize kayak trips. But most importantly, I am a mom of three children!
How long have you been doing needlework?
15 years — precisely how old my eldest son is. Initially, I started making toys for him; then he grew up and I still loved needlework. As a result, the Gusevs Toy Workshop came to life. Then another son was born, and the workshop turned into a business. Now I also have a daughter; I keep sewing and making handicrafts for her and want to share the knowledge.
What do you want to accomplish at the Atelier?
I want to show the kids that handmade things hold warmth and a very meaningful energy.
What is your favourite dinosaur?
I don't know what it's called, but you can go and check it out for yourself. Last summer, escaping the heat and looking for air conditioning, the kids and I went to the Paleontology Museum. There was no air conditioning, of course (obviously, dinosaurs don't need it!), but I saw a huge skeleton hanging from the ceiling. And suddenly I vividly recalled my childhood: how I went to that museum with my grandpa and we were greeted by that skeleton. I dreamt about it for a long time after that.
We invite visitors over the age of 6. If you have not turned 14 yet, be sure to bring an adult with you.
Please note: the number of visitors that can stay in the Workshop at one time is limited.
Please help us to keep the Workshop clean: do not bring food and drinks with you.