Facilitators
Every visitor to the Atelier is welcomed by our facilitators — accomplices and co-creators. They can suggest ideas for the Workshop and interesting games in the Forest. The facilitators take care of the visitors, introduce them to the space and its rules, fill the Atelier with creative provocations, devise its programmes, and explore teaching methods and approaches.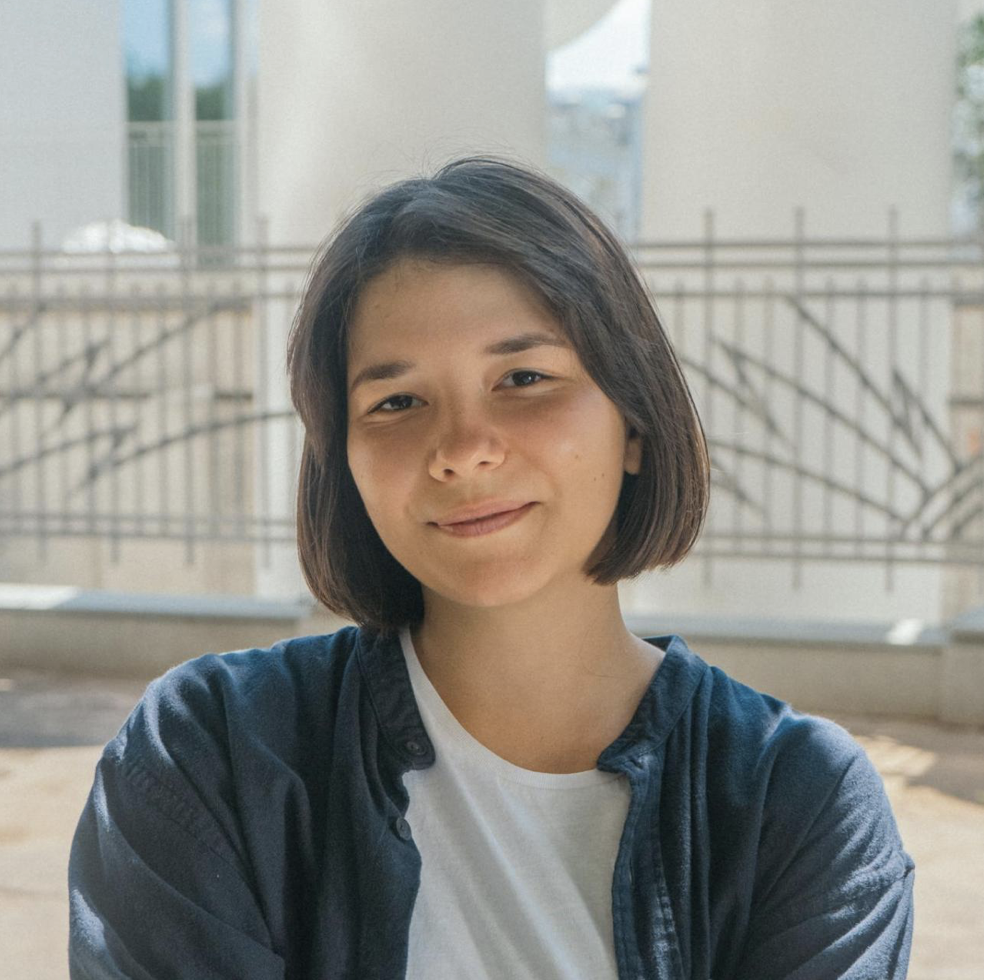 Alexandra Batrshina
Studies to be a producer of cultural projects at the Russian Institute of Theatre Arts (GITIS). She has taught acting and spoken language to children and adults. Passionate about experimental theatre, Sasha loves learning new things and having fun. If you see a provocative set of materials in the same colour on your desk, it's probably her doing!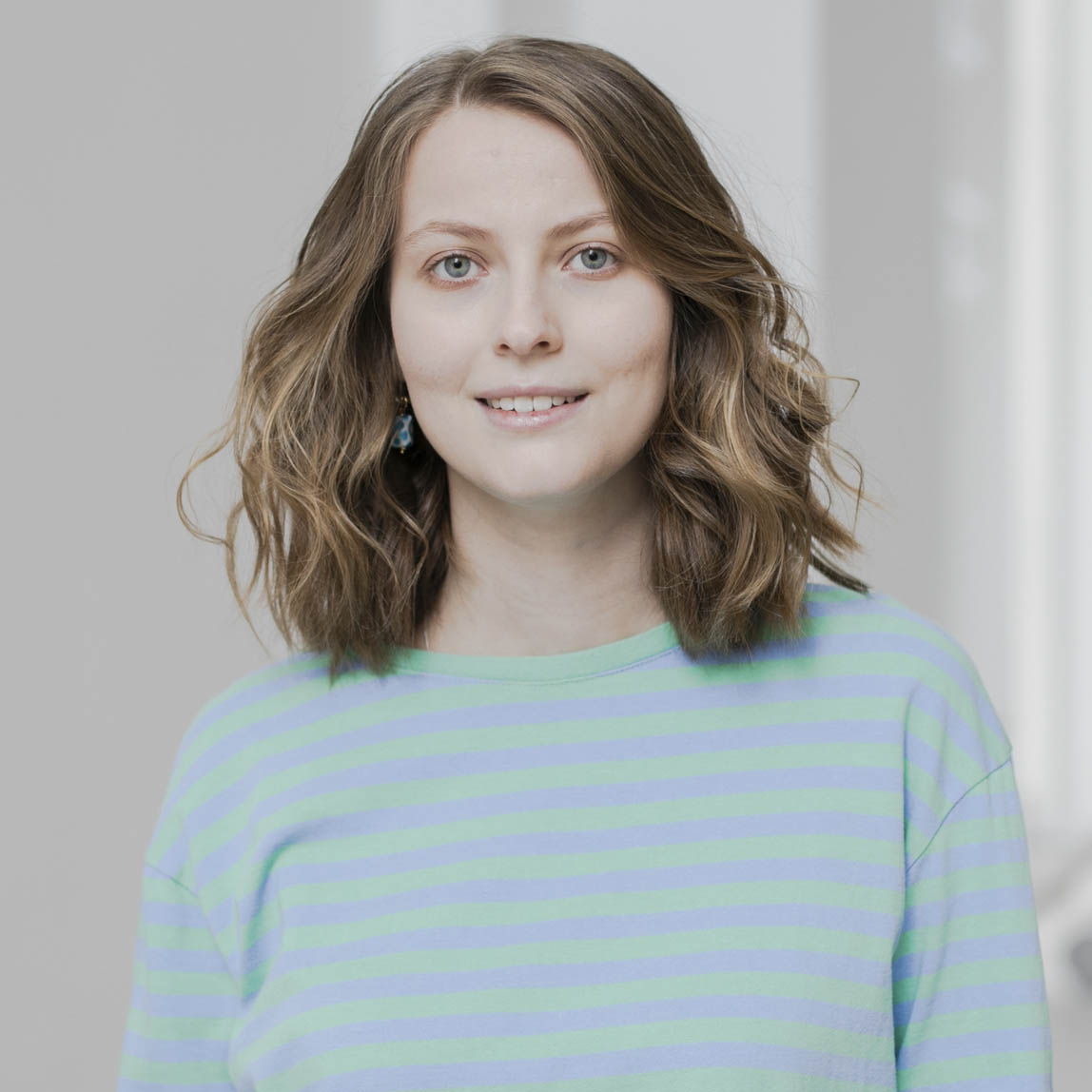 Olga Bezukh
Studied pedagogy and psychology at the Moscow Social and Pedagogical Institute (MSPI). She has worked in children's camps and run creative workshops for children and adults. At the Atelier, Olya particularly appreciates family interaction and helps moms, dads and children to join forces to create together.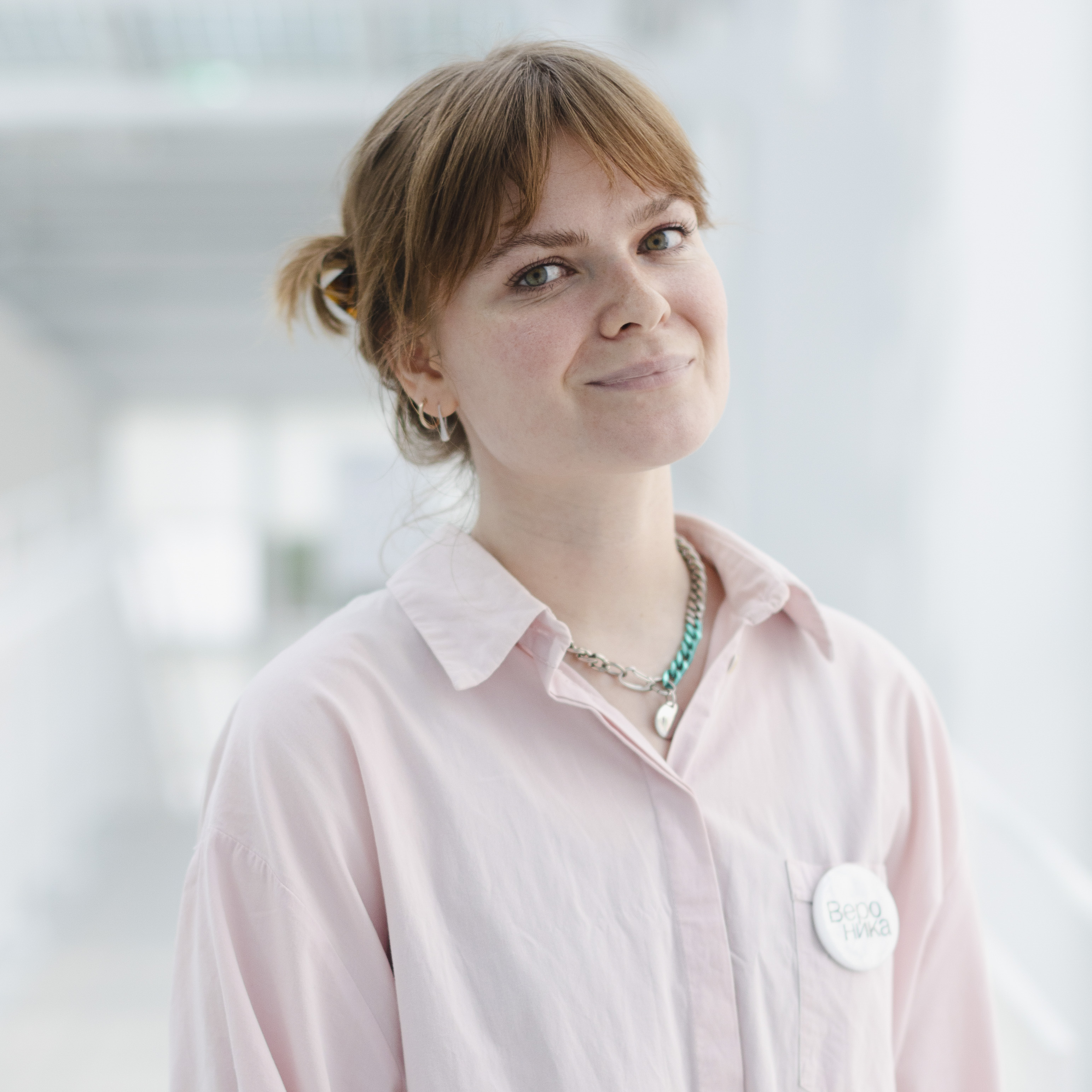 Veronika Gefele
Artist and educator, teaches painting and composition. She researches children's creativity and finds their courage and spontaneity an inexhaustible source of inspiration. At the Atelier, Veronica especially enjoys teamwork, coming up with new programmes and workshops, and introducing visitors to new materials.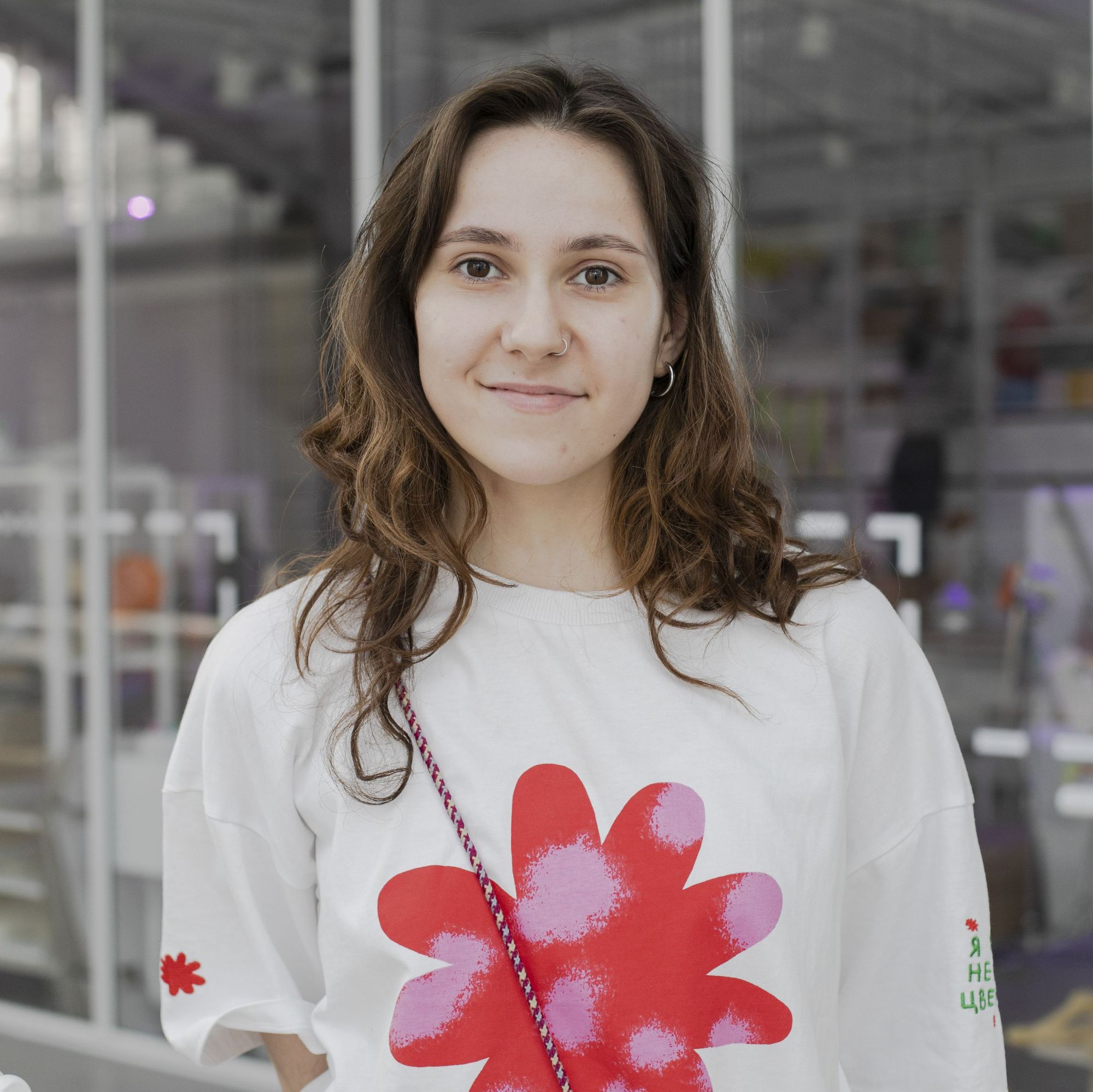 Vasilisa Glazistova
Vasilisa is a graduate of the HSE School of Cultural Studies, a DJ, and a sound researcher. She has a keen interest in experimental music and enjoys dressing up and creating postcards. At the Atelier, Vasilisa values the chance to interact with children and discover their unique perspectives on the world. She finds it fulfilling to assist them in expressing themselves through various creative mediums.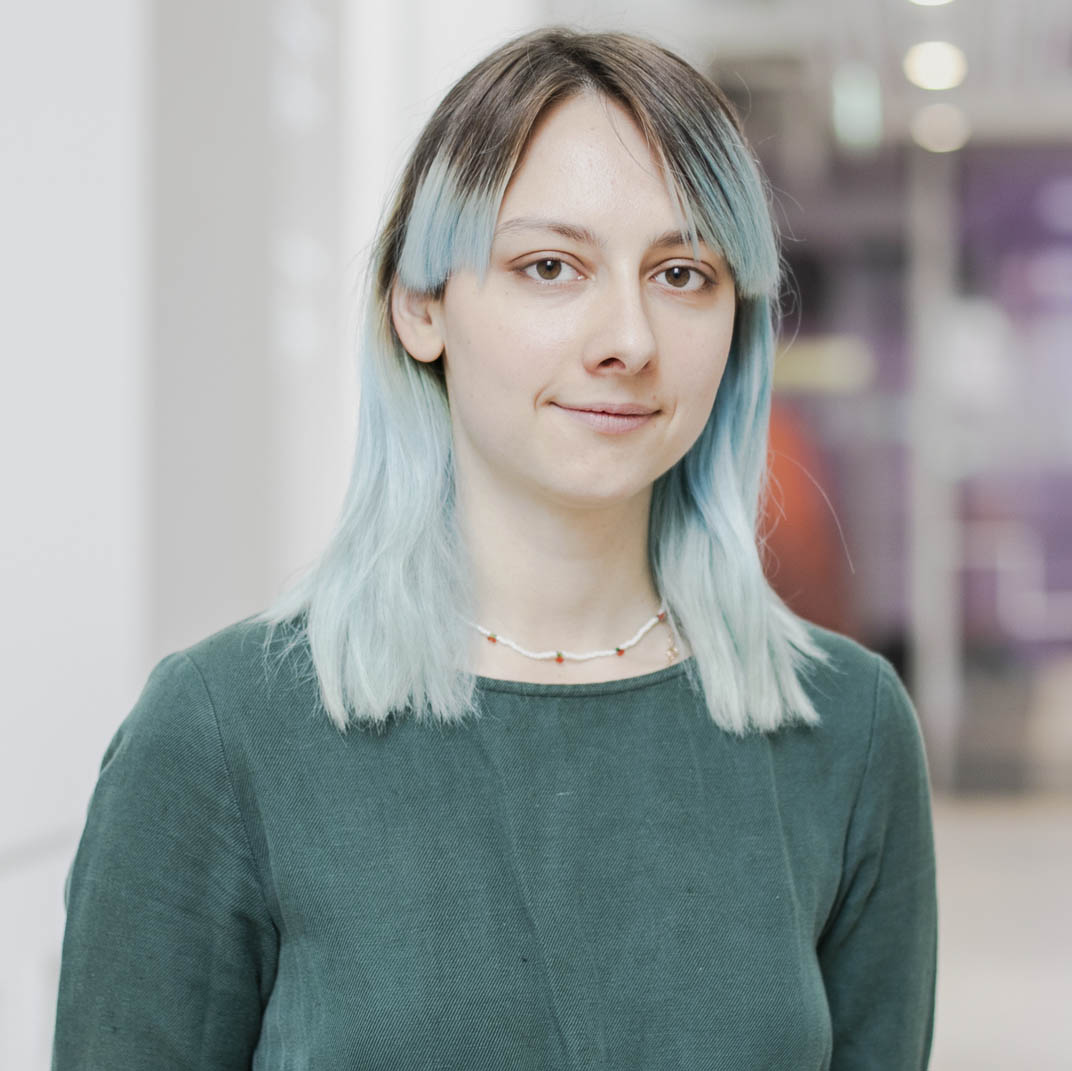 Maria Grishchenkova
Masha graduated from the School of Cultural Studies at the Higher School of Economics, her diploma focused on the fears of late-Soviet childhood. She teaches mathematics, and in her spare time she sews, plays video games and explores the world of cooking and baking. Masha believes that each everyday action is an act of creation.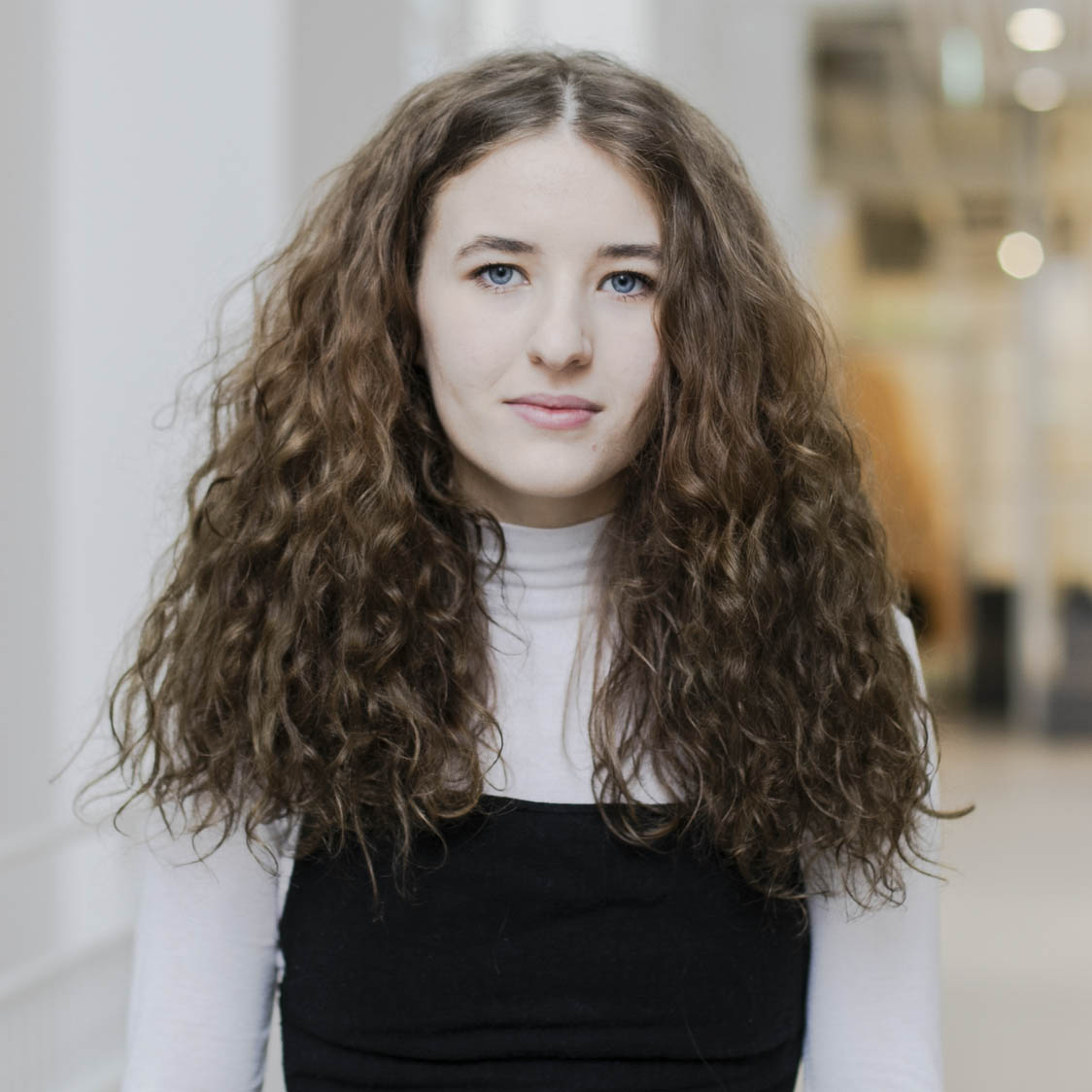 Anastasia Dudkina
Architect and interior designer. Studied at the British Higher School of Art and Design and the University of Hertfordshire. She has taught digital art and design at DingoStar video blogging school. Anastasia loves exploring new techniques, working with uncommon materials and coming up with unconventional ways of implementing ideas together with the visitors.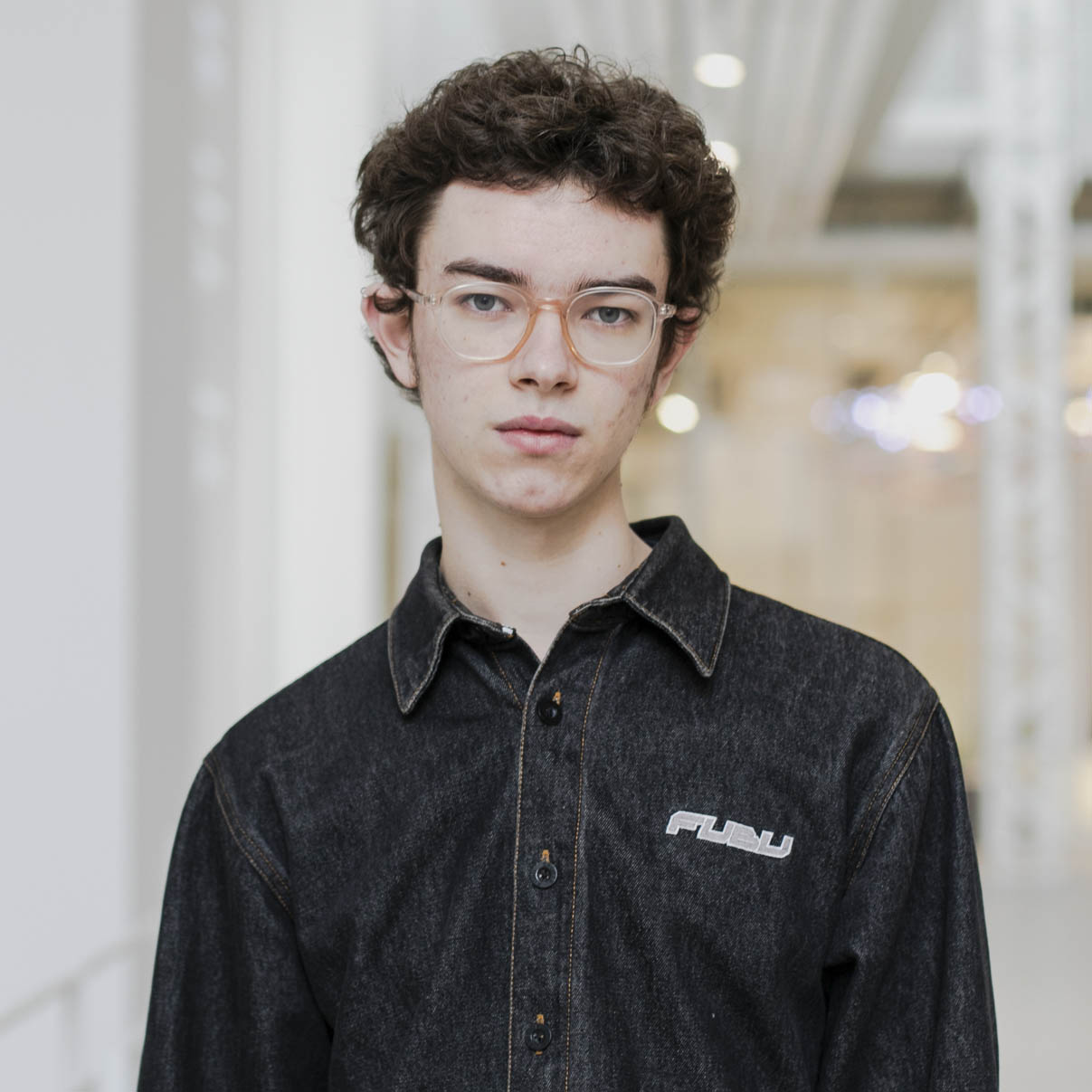 Nikita Karataysky
Studies screen arts at the Higher School of Economics. Mediator at the blazar young contemporary art fair, English-speaking youth group leader. Nikita is interested in bodily practices, video art and cinema, and appreciates an unconventional approach to creativity. At the Atelier, he likes to seek out new perspectives on familiar materials and new meanings in the visitors' works.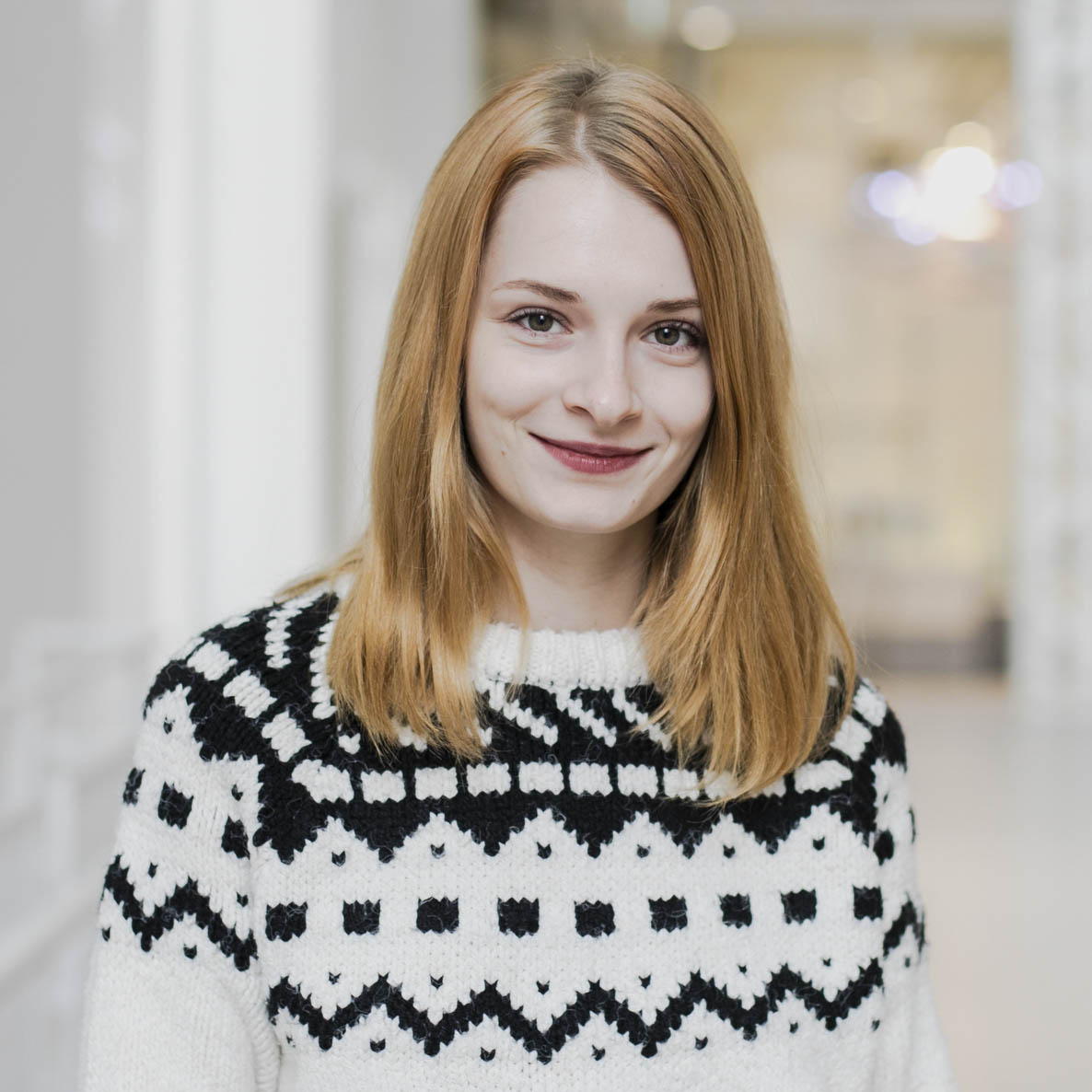 Maria Kardash
Anthropologist and artist. While studying at the History Department of the Moscow State University, she researched the collective experience of sociality in Moscow documentary theatre. At the Atelier, Masha enjoys exploring techniques of interaction with art materials, communicating with the visitors, observing their free flow of ideas, and helping to realise the latter.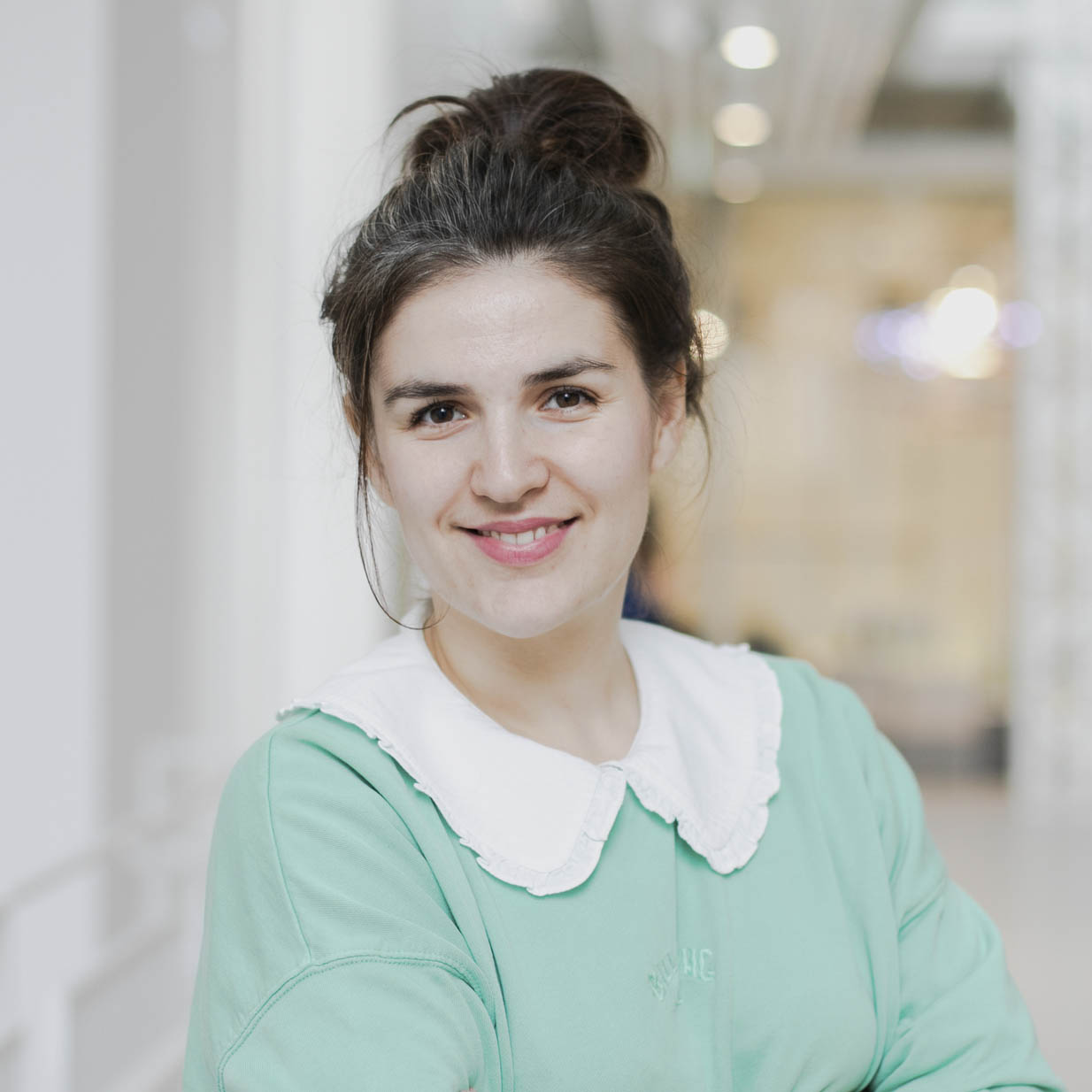 Yulia Kosteneva
Deaf educator and special psychologist by training, she has also studied to be a seamstress. Mother of two kids, Yulia loves to sew, to design, to create new looks — she even has her own brand of children's clothes! She also helps to make sessions at the Atelier accessible to deaf visitors, and runs masterclasses in sign language.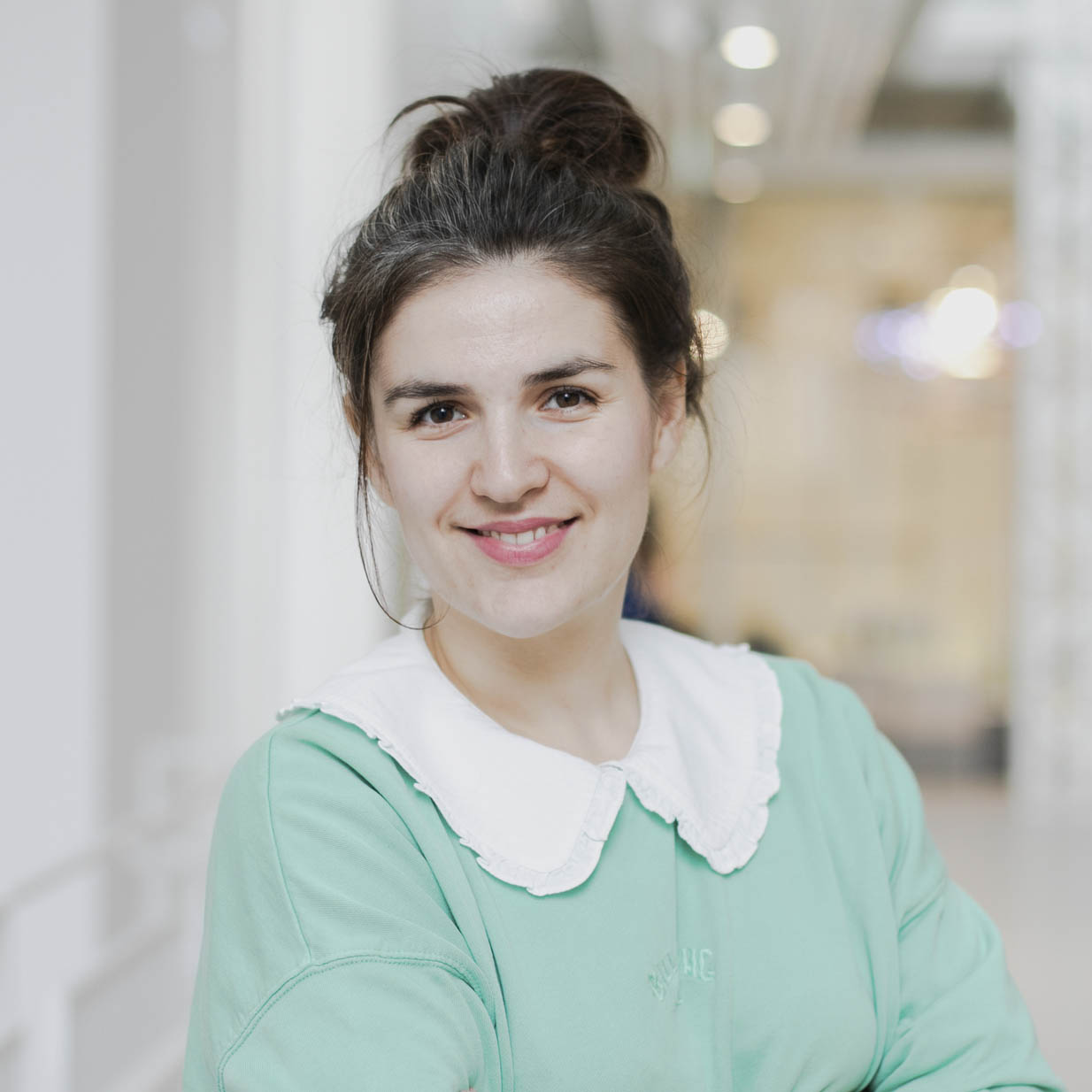 Valeria Maslovskaya
Valeria is a linguist by education who enjoys working with diverse audiences in a cultural environment. During her childhood, she would frequently run barefoot and spend hours tinkering in her grandfather's garage. Valeria has a penchant for people-watching, impulsive decision-making, and engaging in conversations with friends. Her goal at the Atelier is to demonstrate that the process can be more important than the end product.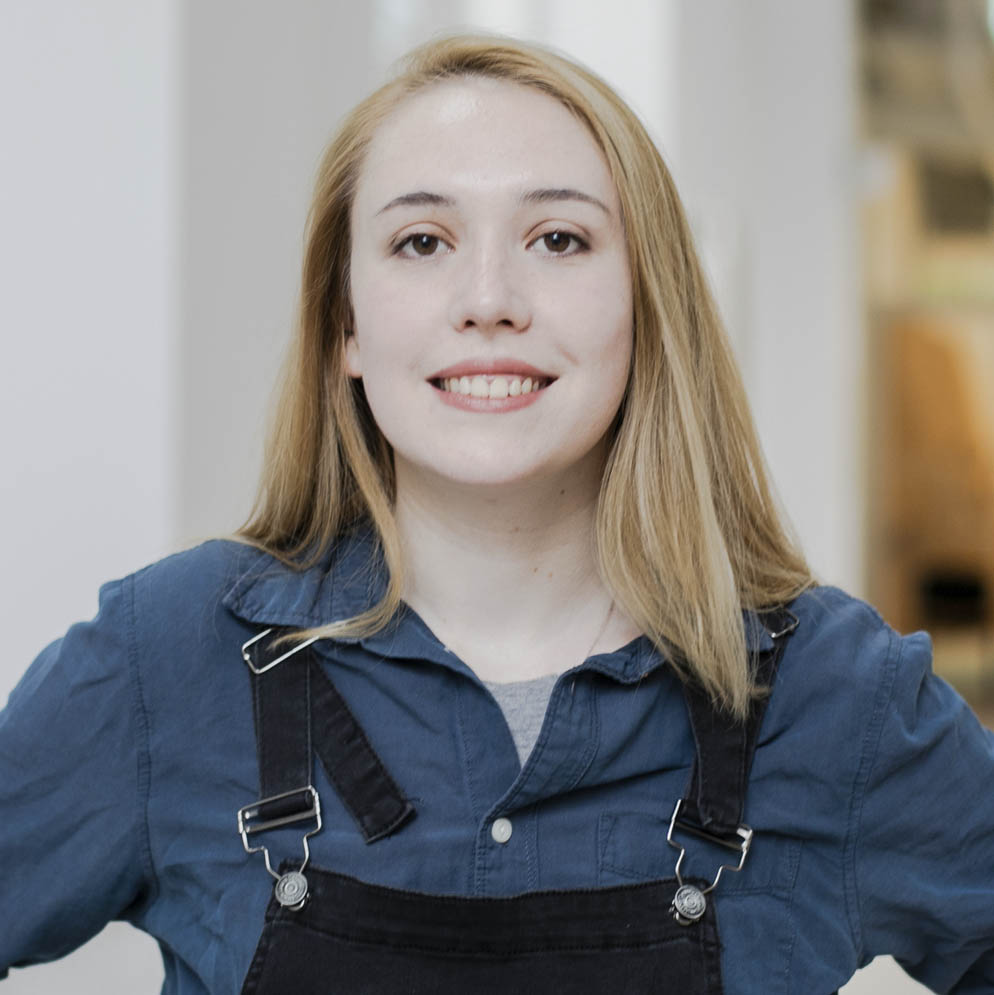 Arina Ovchinnikova
Art historian, actress and teacher. Studied at the Kazan Theatre School, Russian State University and GITIS. At the Atelier with Arina, you can learn how to crochet, or invent an interesting game in the Forest. Arina believes that the artistic environment offers a new language for expressing thoughts and feelings, which are not easy to put into words.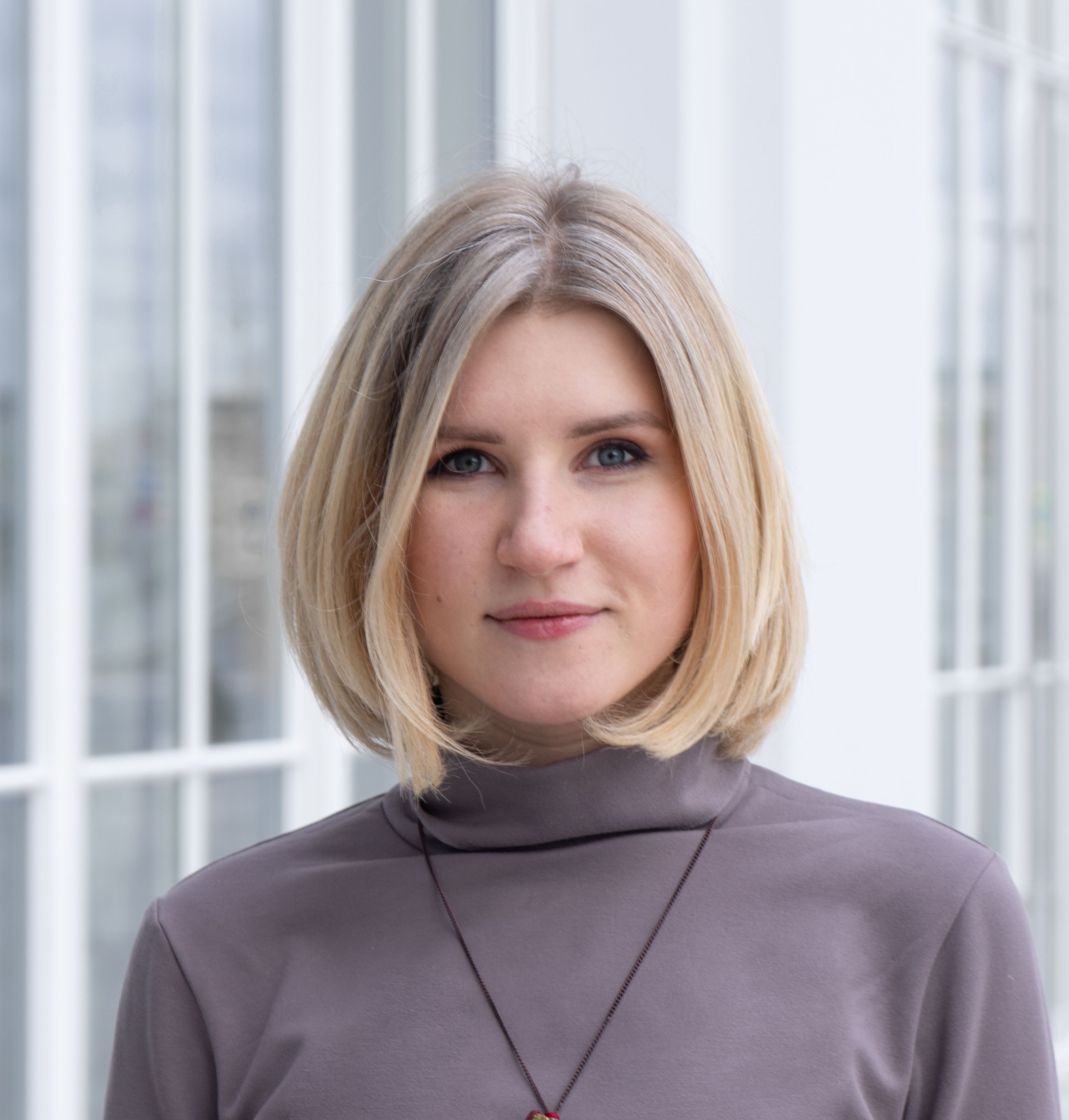 Valeria Razuvaeva
Worked as a defectologist and taught creative classes. Lera is fascinated by creative search, she enjoys watching how new objects are born in the hands of adults and children. She enjoys preparing creative provocations and asking absurd questions, and hopes that the Atelier helps guests to give a boost to their sense of inner freedom.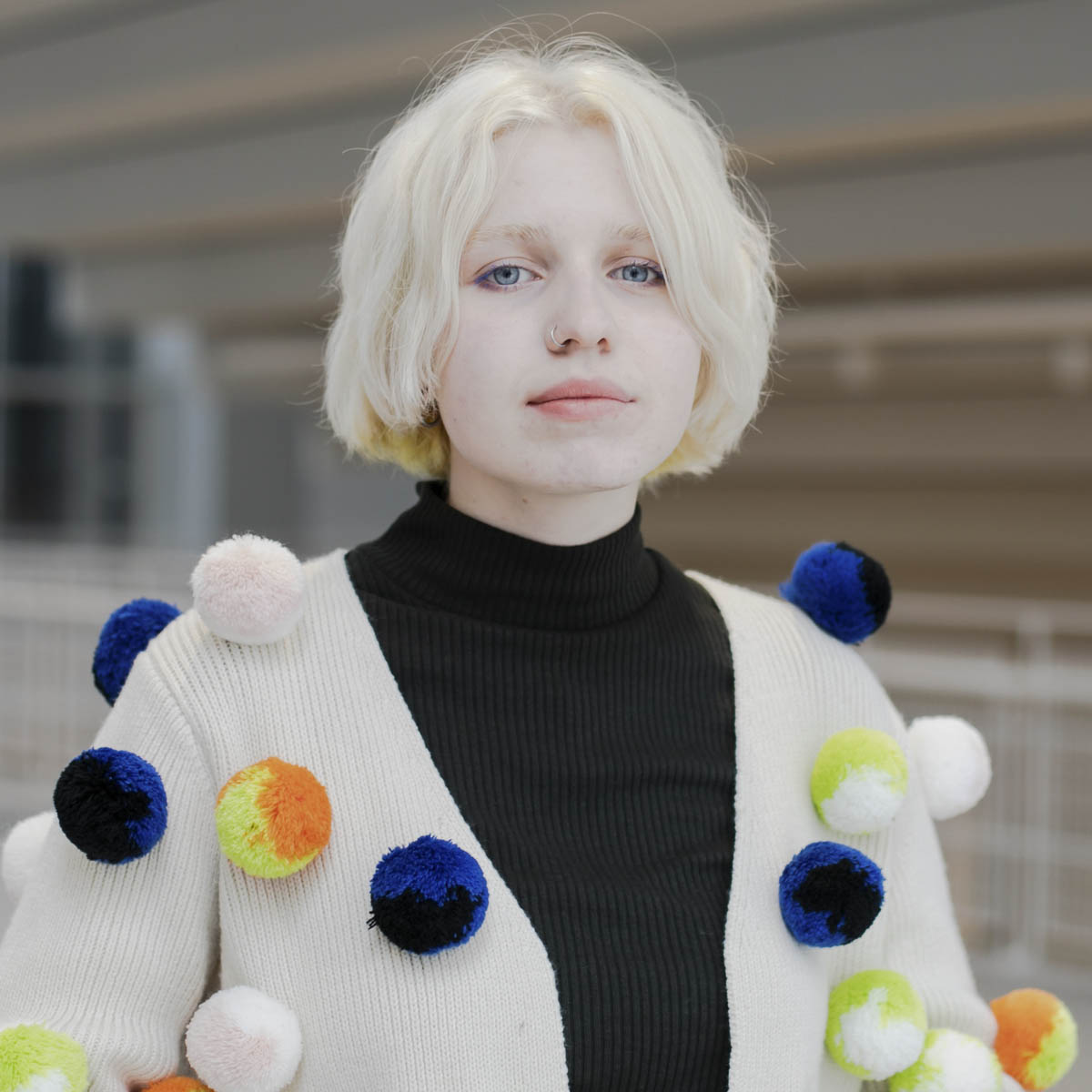 Marya Subbotina
Marya believes that universal variability should be accepted, loved and, most importantly, yielded to it. That is why she herself has been an editor, artist, designer, researcher and a couple of other sub-personalities during her student years. At the Atelier, Marya enjoys admiring the works of the guests and their smiles, as well as teaching and learning new things.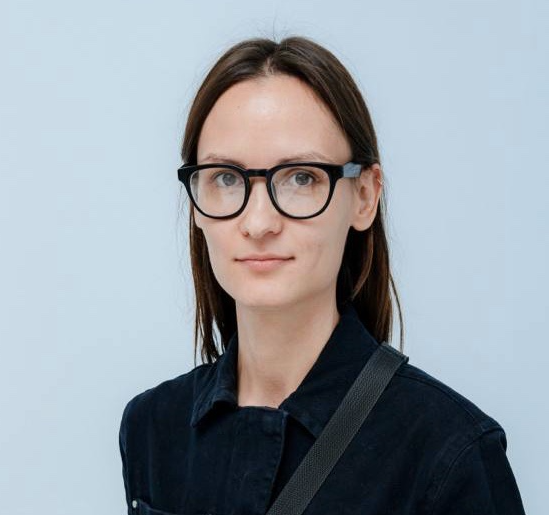 Svetlana Shilankova
Artist, curator, psychoanalyst, member of the The European Confederation of Psychoanalytic Psychotherapies, mother of two. She teaches at the Contemporary Art Department of the Learning Environment Higher School, runs a ceramics club for children, and has a private psychological practice.
Curator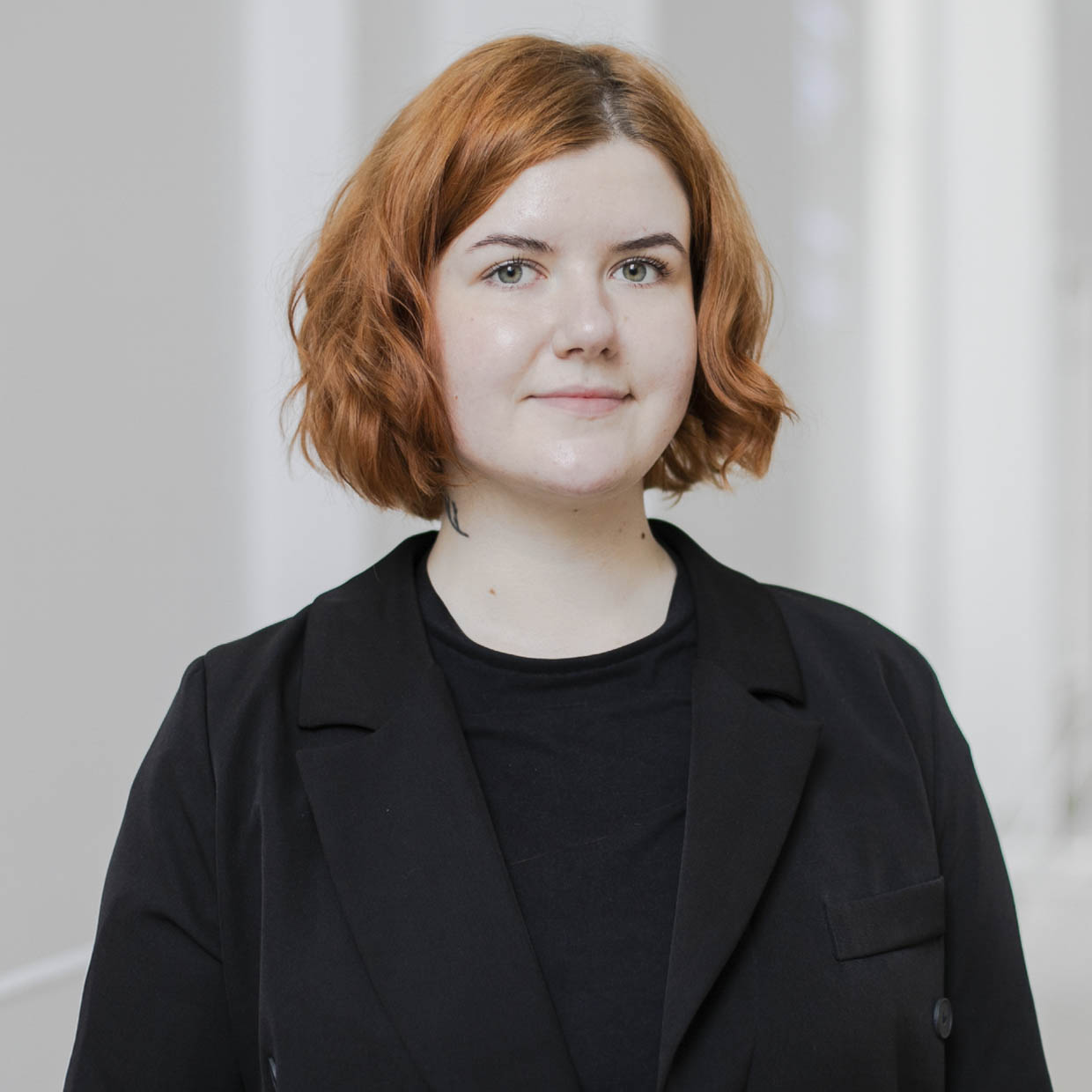 Katerina Bychkova
Artist and curator. Film director and teacher by training. Co-founder of the pobegi art association. Since 2017, she has been creating educational programmes for kids and young adults, running workshops and organising art labs. Katerina loves walking in the woods and is passionate about making the world of contemporary art accessible and comprehensible to everyone.
The creators of Atelier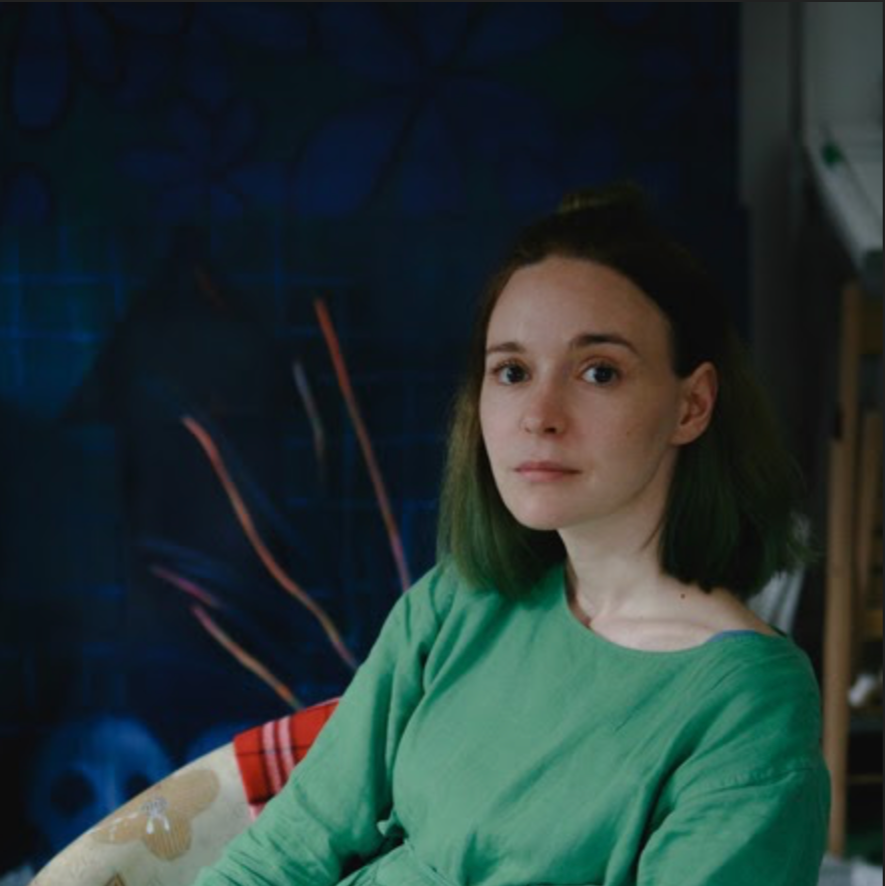 Sveta Shuvaeva, artist
In 2016, Sveta became the face of the Cosmoscow contemporary art fair and created the Changed Your Mind? That's OK! project. In collaboration with SmartArt, she works on her solo project Last Flats with a Lake View, which was shortlisted for the Innovation Prize. In 2020, at the invitation of the V–A–C Foundation, Sveta illustrated Oscar Wilde's children's tale The Remarkable Rocket.
Play is a journey not only within a certain scenario, but also beyond it. By discovering and exploring new limits, we expand our knowledge of the world and renew ourselves. The goal of play is movement.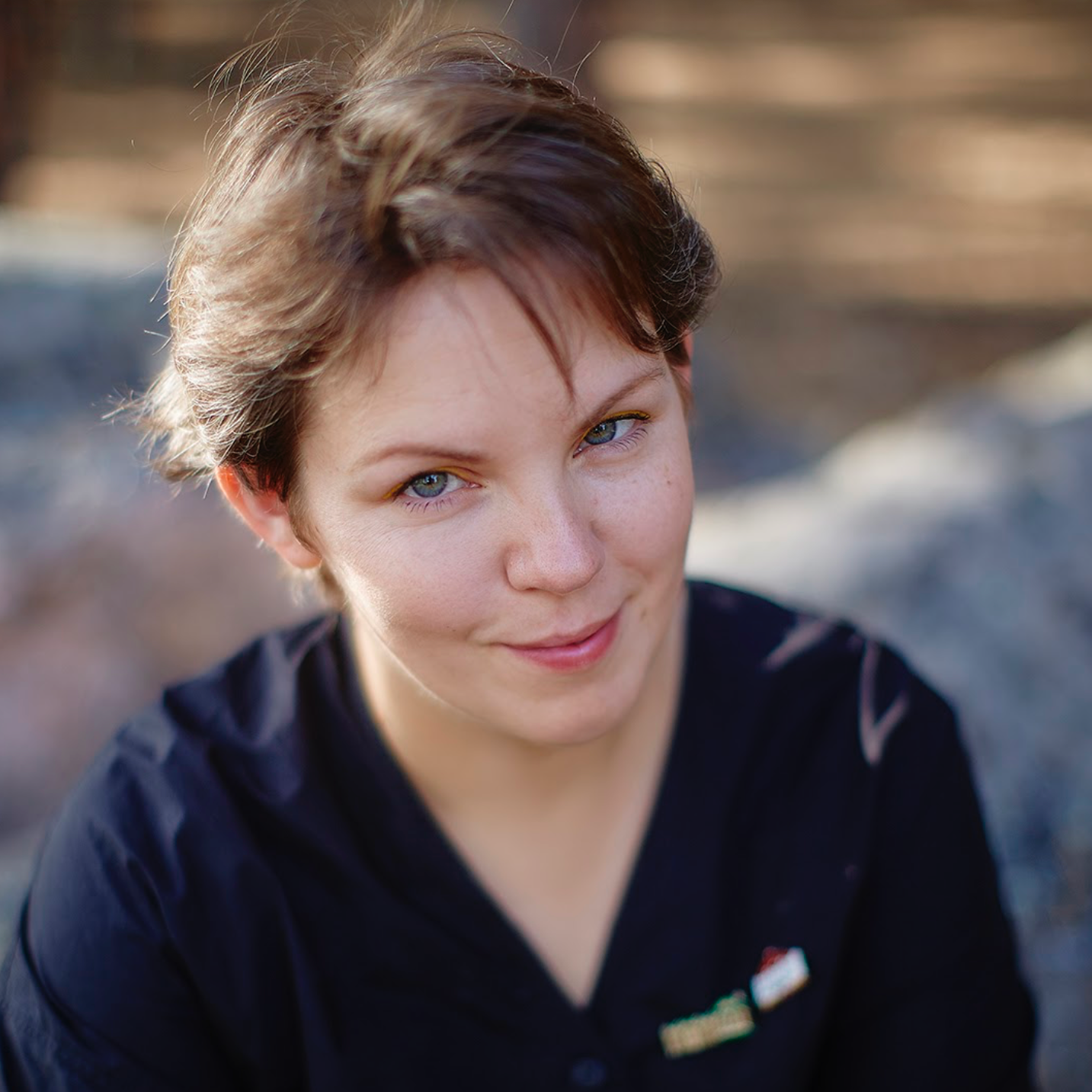 Olga Rokal, architect, educator
Winner of the Russian Union of Architects Perspektiva award (2008). Has worked as a leading architect at Wowhaus bureau, co-founded the UTRO bureau, which specialises in designing public spaces. Co-founder and curator of the MESTO educational project for children and teenagers and the RAYONNALE Festival, a socio-cultural project about communities and territories.
For me, Atelier is a place where a parent can have an amazing time with their child, an inclusive space for all ages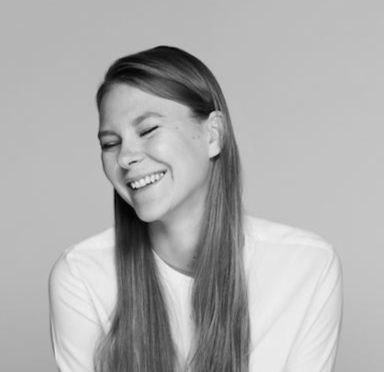 Katya Porutchik, project curator
Curator of the Archstoyanie Kids Festival (2016, 2017). Co-curator of The Art of Action thread of the Cascade programme (2018-2020). She has been working with children and teenagers for 10 years, is good at it, and enjoys it.