Non-Extractive Architecture
An exhibition, research residency and conference series curated by Joseph Grima and Space Caviar.

Mar 2021 — Jan 2022

Non-Extractive Architecture will transform Palazzo delle Zattere into a live research platform focused on rethinking the balance between the built and natural environments, the role of technology and politics in future material economies, and the responsibility of an architect as an agent of transformation.

Press release [.pdf]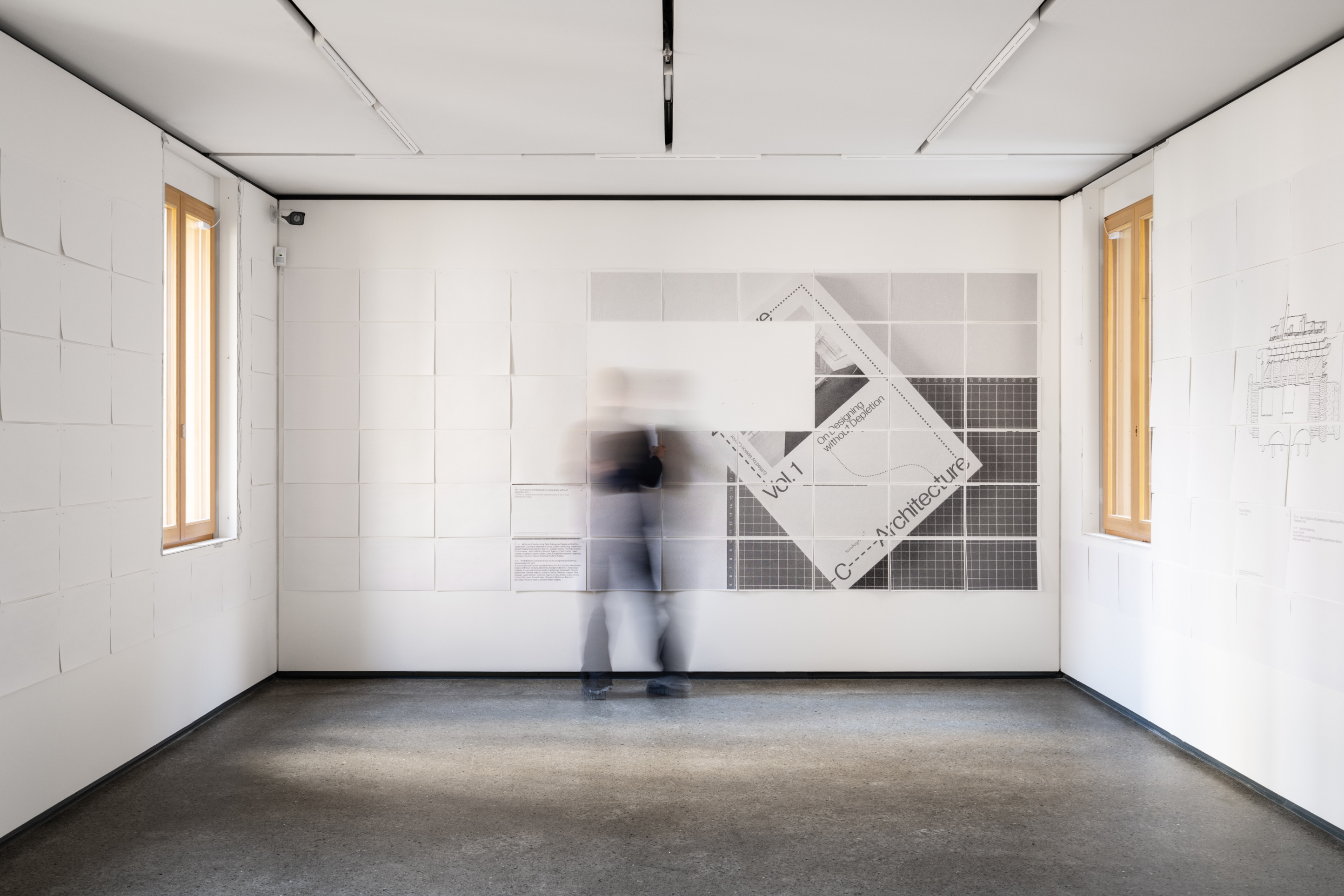 The project sets out to examine — and redefine — the public's expectations of the architect and architects' expectations of themselves. What if architecture were understood first and foremost as a form of husbandry of the built and natural environments? What if we redesigned our economies to favour integration, circularity, durability and social resilience through the towns and cities we build? What if the material supply chains behind environments we inhabit were visible and participatory rather than invisible and often exploitative? Non-Extractive Architecture engages individuals within and outside the field of architecture to create an open platform through which the current role of architecture can be debated, and new paths can be defined to leverage its potential as a positive force in shaping the future of a landscape.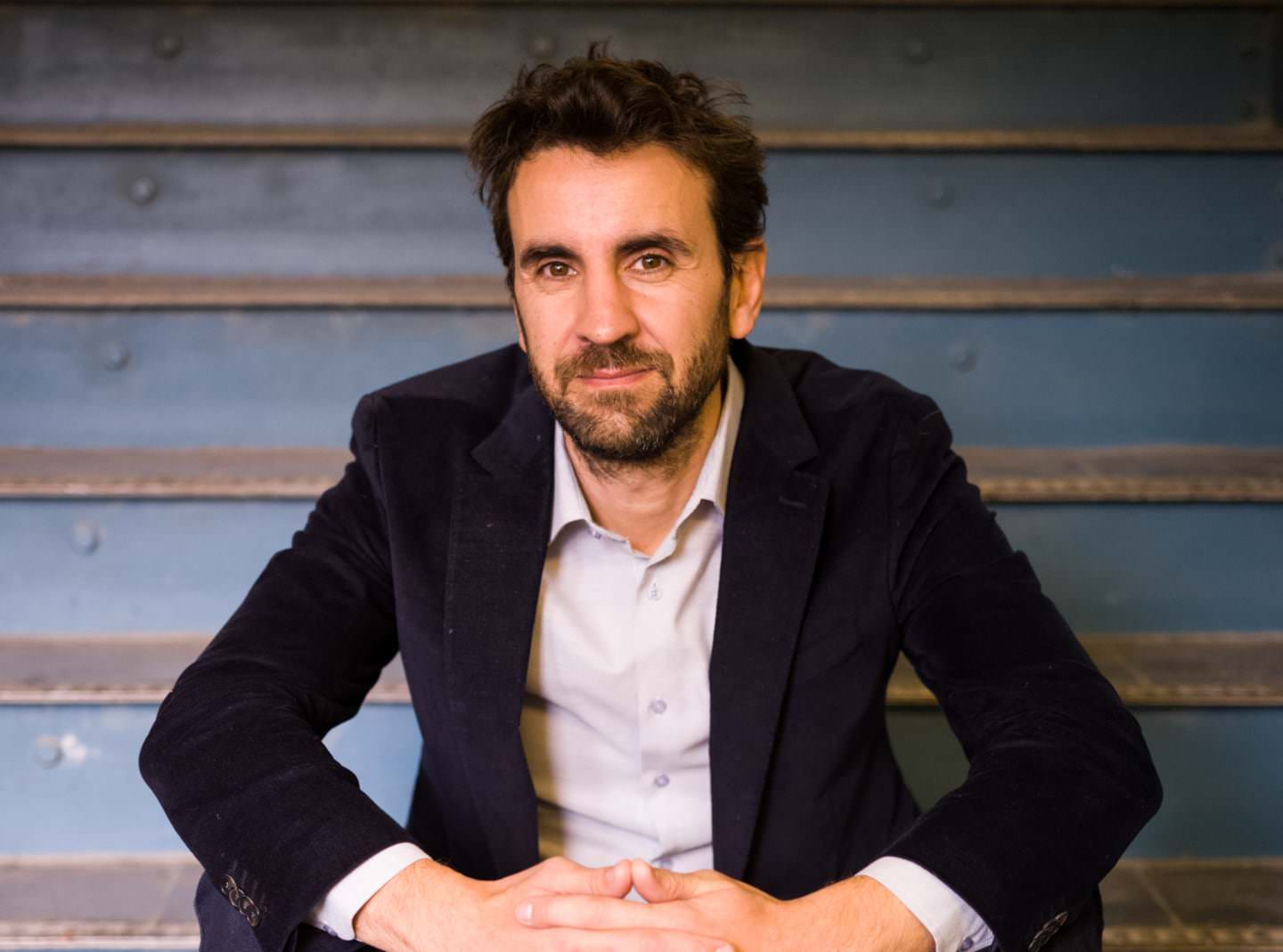 Curated by Joseph Grima and Space Caviar
Space Caviar is an architecture and research studio operating at the intersection of design, technology, politics and the public realm. Founded in 2013 by Joseph Grima and Tamar Shafrir, the studio uses architectural design, exhibitions, publishing, writing and film to investigate and document contemporary modes of habitation and the spatialisation of social and political practice.
Space Caviar's work has been shown at the Venice Architecture Biennale, the Victoria and Albert Museum, Biennale Interieur, Vitra Design Museum and Nilufar Gallery, among others.
The public programme brings together designers, material specialists, economists and theorists all working on the themes of Non-Extractive Architecture. The programme aims to tell what is happening in the palazzo, on the online platform and in the workshop through broadcasting and publishing.

The software developed by F451 (Domitille Debret and Quentin Creuzet) automates the translation of the research conducted in Palazzo delle Zattere into exhibition form, constructing in the process a vocabulary around the concept of non-extractive architecture. The content developed by the research team will be organised and rendered visually by this software, and then printed and hung on the walls of V–A–C Zattere throughout the course of the project.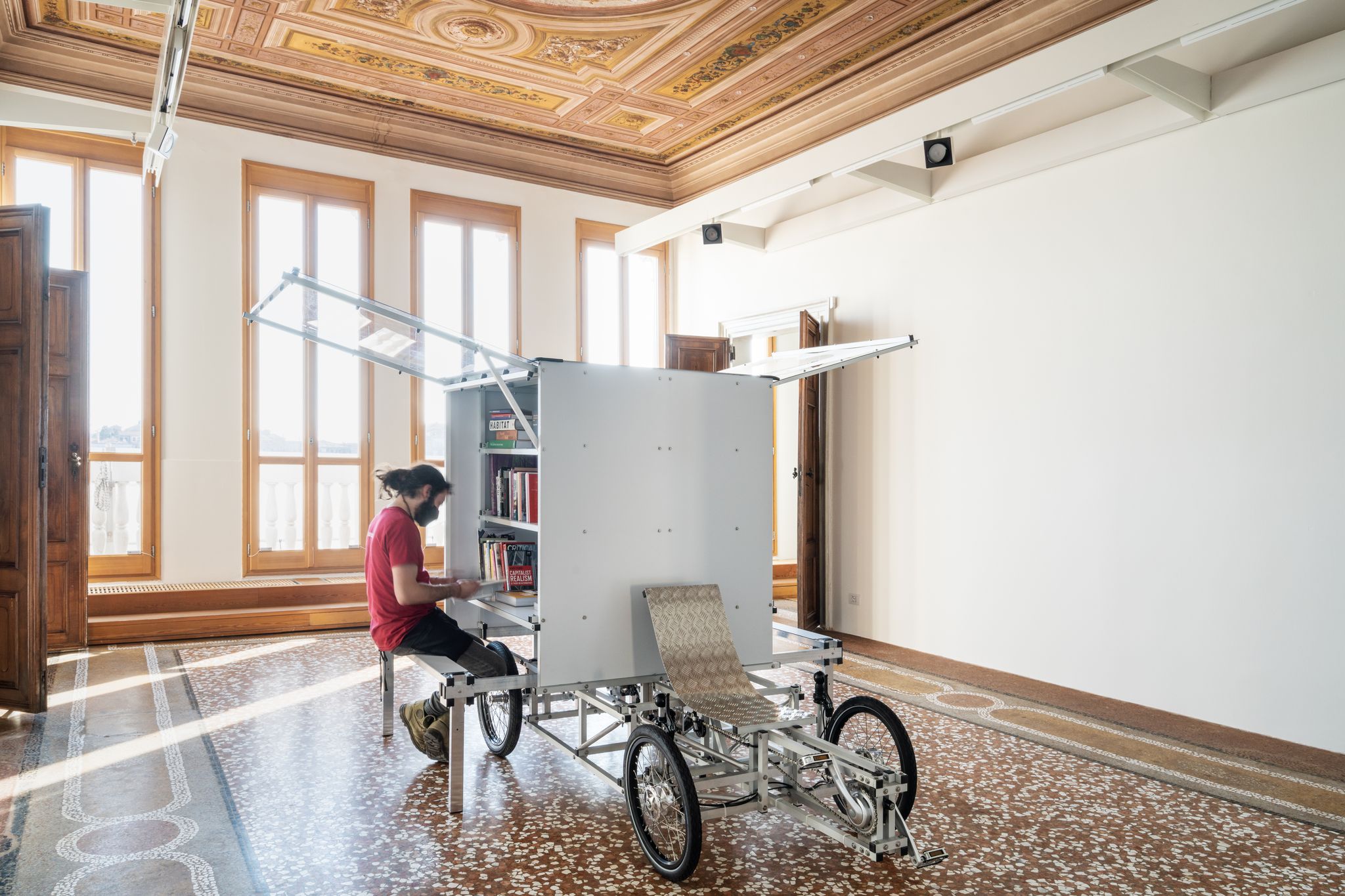 Non-Extractive Architecture: On Designing without Depletion Vol.1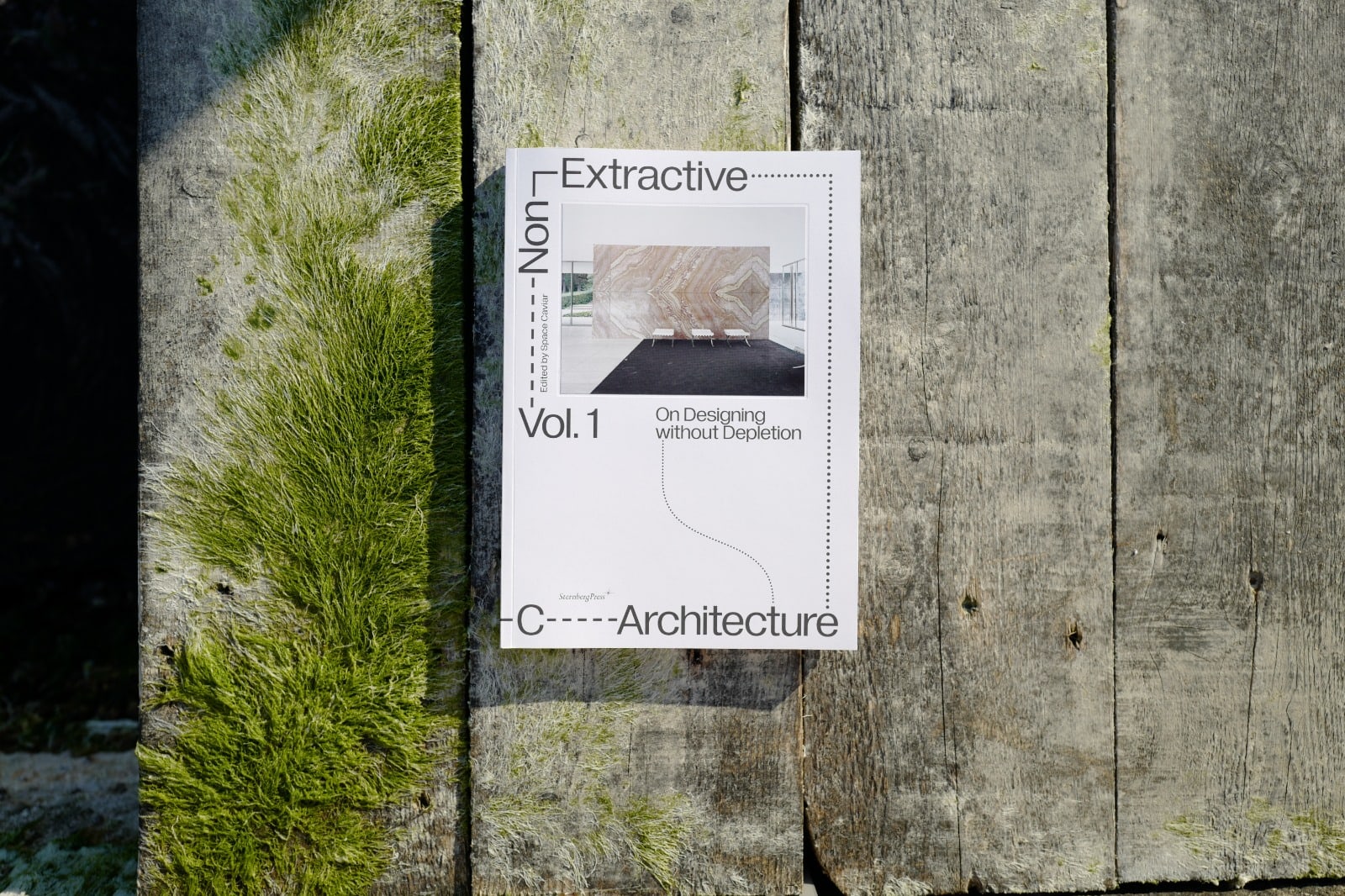 This illustrated reference handbook sets out to find a new approach to architecture, one based on long-term thinking, material resources and their subsequent landscapes, and the integration of community values into the construction industry. Through a series of essays by architects, geographers, historians, economists, urbanists, and philosophers, Non-Extractive Architecture: On Designing without Depletion Vol.1 explores whether an alternative paradigm in design is possible, and what values it might be founded on.
Edited by Space Caviar with an introduction by Joseph Grima and contributions by Dele Adeyemo, Benjamin Bratton, Stephanie Carlisle, Emanuele Coccia, Keller Easterling, Swarnabh Ghosh, Macarena Gómez-Barris, Phineas Harper, Elsa Hoover, Jane Hutton, Interiors Agency, Elisa Iturbe, Luke Jones, Chiara Di Leone, Armin Linke, Charlotte Malterre-Barthes, Nicholas Pevzner, Maria Smith and Mark Wigley.
Published by V–A–C and Sternberg Press. 2021
Press release [.pdf]