V–A–C Zattere is the Foundation's Venetian space that was launched in spring 2017. The restored historic palazzo dating back to the mid-1800s is situated on Zattere overlooking the Canale della Giudecca. V–A–C commissioned local architect Alessandro Pedron of _apml architetti to restore and renovate the building, transforming it into a new contemporary arts centre for the city of Venice. The entire space covers 2000 sq. m. over four levels, half of which is exhibition space. V–A–C Zattere also has a restaurant (sudest 1401), event rooms, offices and a residency block.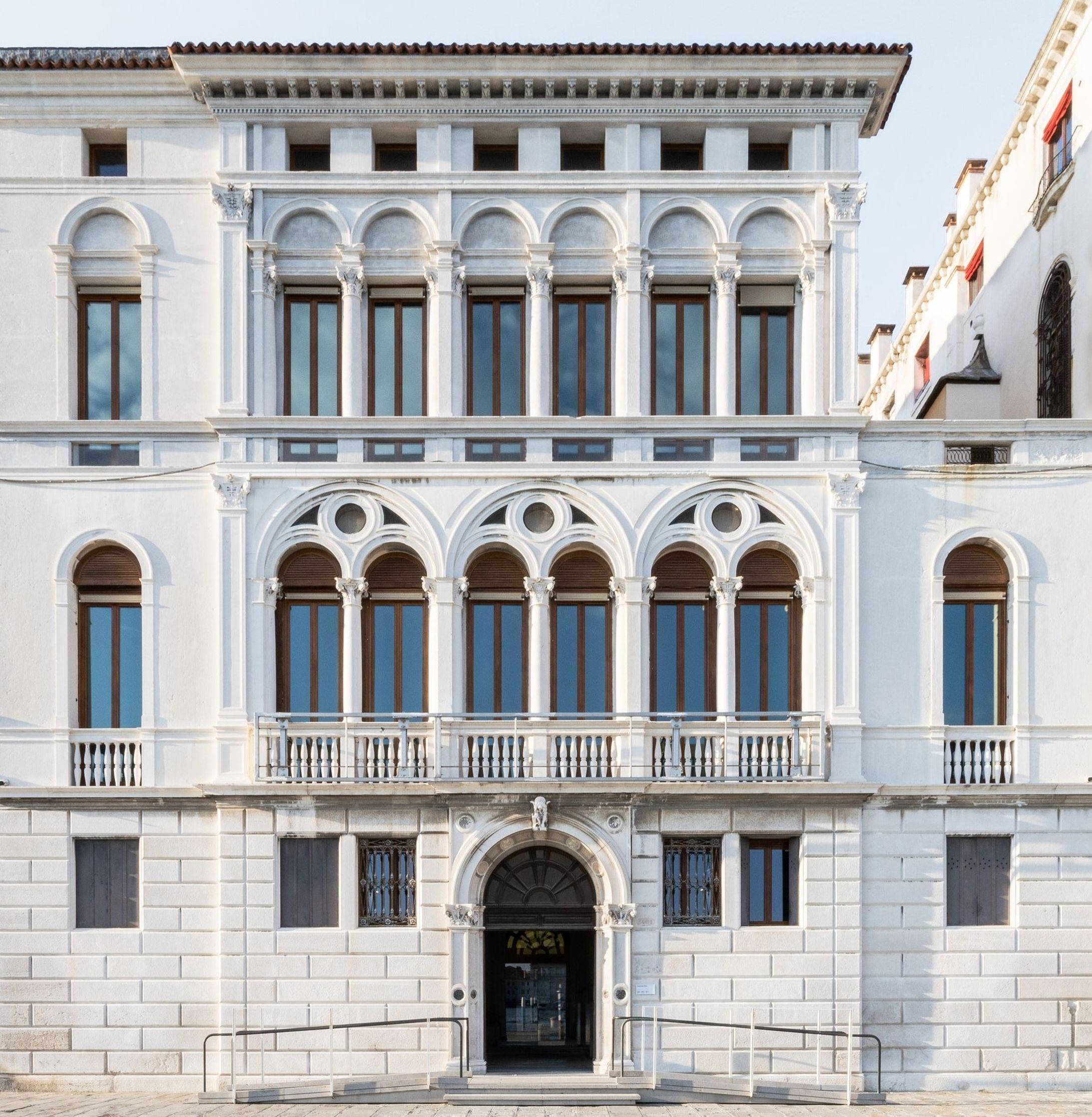 Dorsoduro 1401
30123 Venice, Italy

Vaporetto stops: San Basilio or Zattere
* All activities at Palazzo Zattere are temporarily suspended
sudest 1401
sudest 1401 is a sociocultural project and eatery where food and company are the pretext to bring people together and encourage dialogue. V–A–C strives for openness, equality and exchange of knowledge and ideas by putting different cultures in conversation in its main programme and aims to reflect this in the kitchen by combining different flavours and traditions.
Currently open Thursday
to Monday, 11 am — 11 pm
Laguna Viva
Laguna Viva (Living Lagoon) is an outdoor installation in the form of a typical saltmarsh habitat. It is arranged according to botanical associations and functional morphology and housed in two large tanks covered in individual tiles, as part of a tiled landscape running from the canal into the Palazzo. Inspired by the Venetian Lagoon and traditional Venetian floors, the project has been developed by London based collective Assemble, who work across the fields of architecture, design and art, with the help of Venice research organisation We Are Here Venice and Granby Workshop, a small ceramics factory in Liverpool, founded by Assemble in 2014.