11 May–20 Oct 2019
An interdisciplinary project on the role and perception of time in the digital era timed to coincide with the 58th Venice Biennale.
The title Time, Forward! is an ironic take on a well-known Soviet slogan which nowadays has completely lost its meaning in an era of constant acceleration, devaluation of the 20th сentury ideas, hybrid wars and the blurring of borders between fact and fake, present and the future.
The exhibition at V–A–C Zattere, curated by Omar Holef and Maria Kramar, presents 14 works on this theme, 13 of them created specifically for the project. Reflections on time are presented in the exhibition through the use of different materials and formats: shots of walking in Google Earth and ceramic tiles, achievements in genetic engineering and an Egyptian sarcophagus, Murano glass and facial recognition algorithms.
The public programme of Time, Forward! enables viewers to independently explore the phenomenon of time in many different ways: through conversations about aging and wasting time on the Internet, through bodily practices, speed-dating and death cafe format, at workshops for children and adults, walking explorations in the vicinity of the Zattere and other events. During the opening days of the project on the Zattere embankment, the international collective Alterazioni Video and the V–A–C Foundation will present the circus program Waiting for the Tsunami, created specially for the project.
Time, Forward! is a new step by V–A–C on the way towards the creation of original connections with the audience which started with the projects Hosting the Inhuman (2017) and General Rehearsal (2018).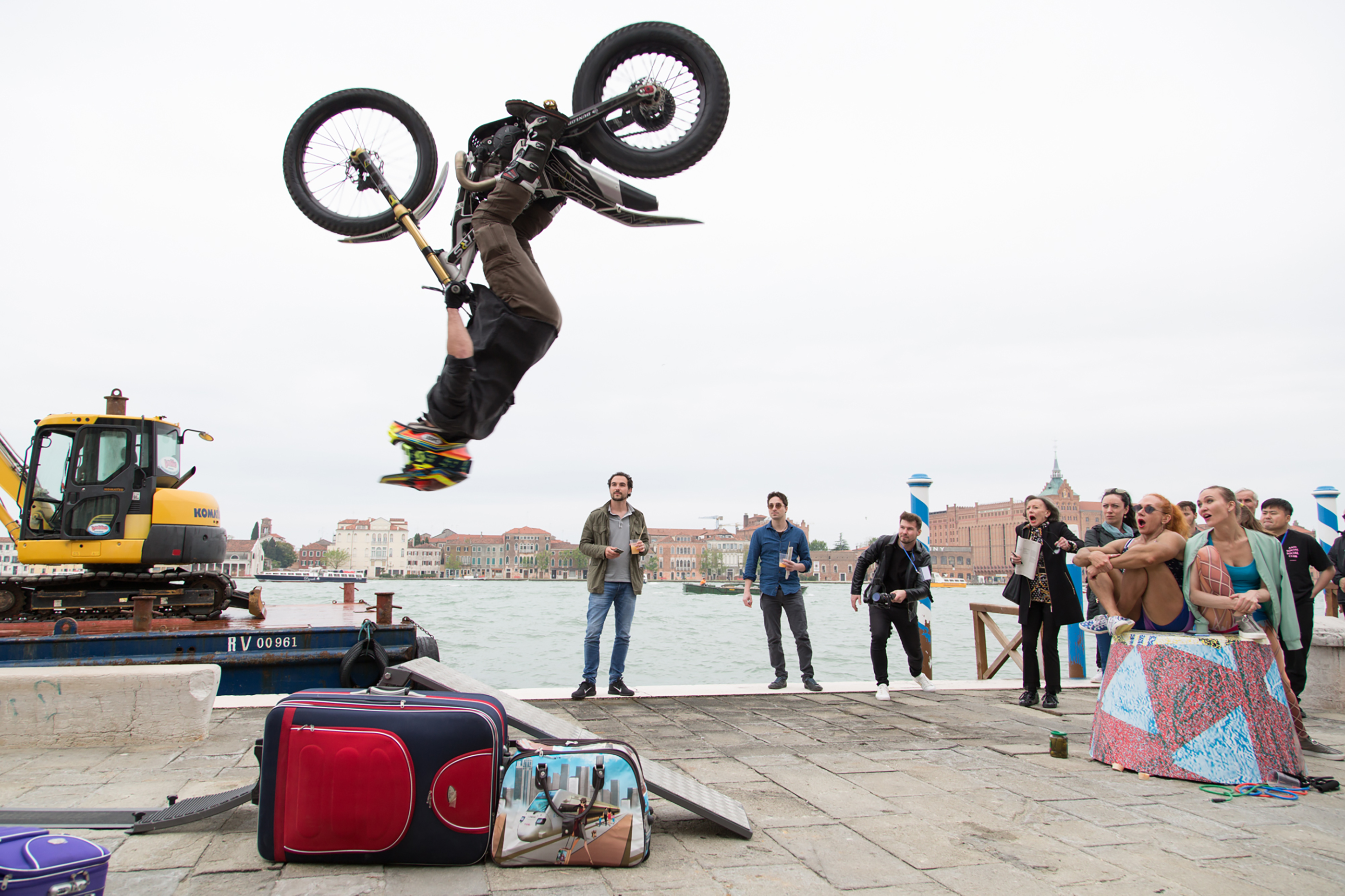 Participating artists
Joana Hadjithomas and Khalil Joreige, Rosa Barba, Aleksandra Domanović, Daria Irincheeva, "Where Dogs Run", Adam Linder, Haroon Mirza, Trevor Paglen, Walid Raad, James Richards, Kirill Savchenkov, Alexandra Sukhareva, Christopher Kulendran Thomas, Valentin Fetisov.
Participants of the public programme
Emilio Fantin, Silvia Federici, Adelita Husni-Bey, M¥SS KETA, Diego Marcon, Paolo Patelli, Alessandra Pomarico / Free Home University, Michele Rizzo, Davide Sisto, Strasse, Ines Testoni, The Feminist De-Colonial Collective + The Provisory Anti-Fascist Committee of Venice, Barbara Toma and ∞OS.