The Wish Fulfilers' Laboratory
6 Dec 2021–25 Jan 2022
A cycle of classes with self-reinvention and a festive procession for people with Down's syndrome from 12 to 18 years old (partner programme for participants of the InterAction project).
How different our desires are! Our own and others', our intimate desires and our routine, everyday wishes, those which have been granted and those not yet fulfilled. Sometimes, our wishes come true, and yet we do not realize it or don't realize it right away. Sometimes, we achieve what we want and experience intense happiness that seems to fill the world around us with radiance. And how pleasant it is to feel joy at another person's dream coming true, especially if you helped fulfill their wishes!
The Laboratory participants will share their desires with each other and explore them through performative voice and body practices together with the members of Make A Wish Choir. Together with artist Ira Svetlichnaya, they will make their own costumes, musical instruments and even create a large art object. The Laboratory will result in a festive procession during which the participants, supported by the Make A Wish Choir team, will try to fulfil the audience's wishes, expressing what they desire for in a real time musical performance.
Number of participants: 10 persons
Dates: 6, 8, 13, 15, 20, 22 December
Time: 17:00-19:00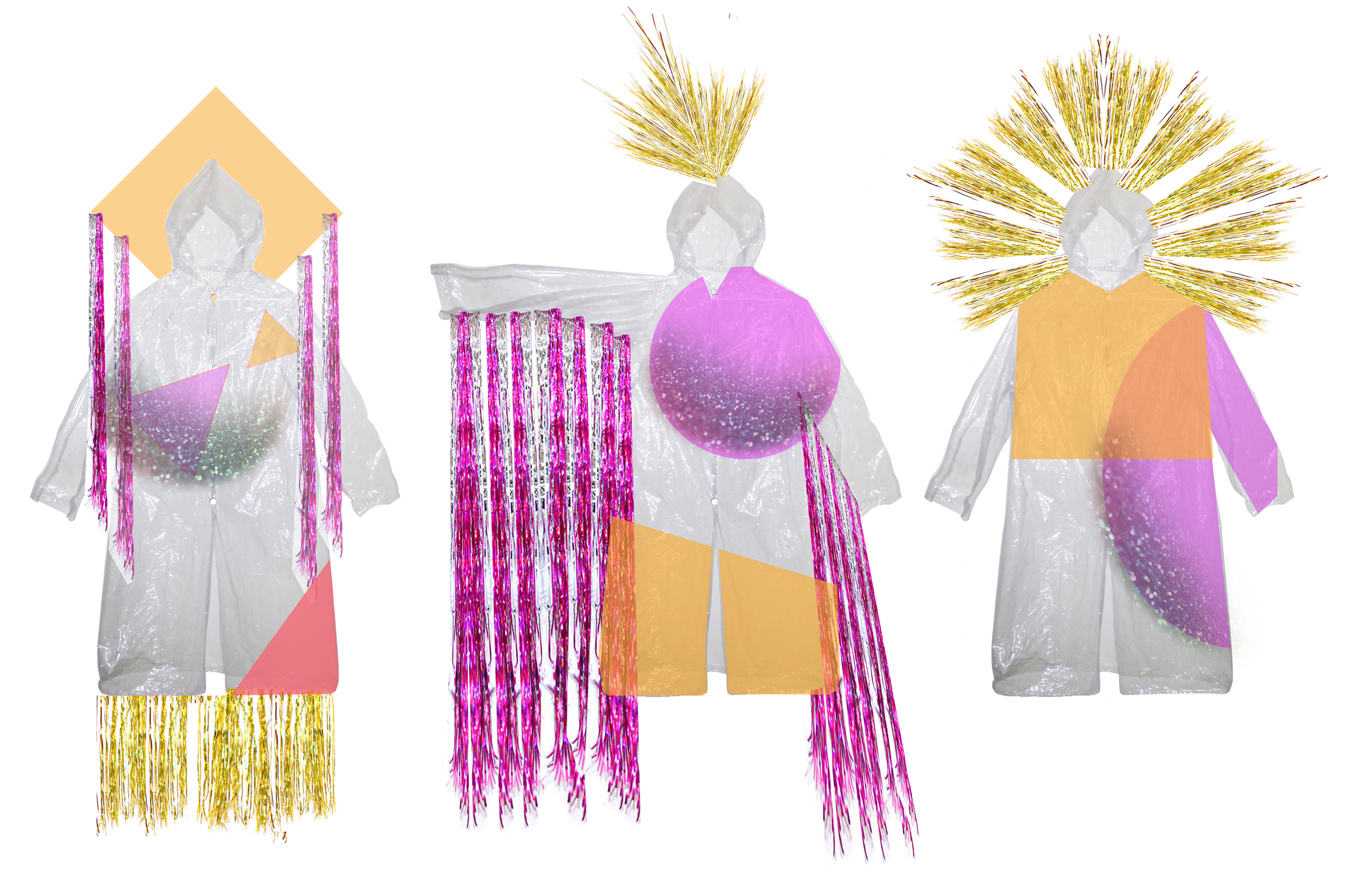 Authors and presenters of the programme
Ira Svetlichnaya — artist, photographer, teacher, author of educational projects
Since my student years, I have combined pedagogical work with creative work since I consider these two processes inseparable. Combining several projects for me is a guarantee that I will retain a contemporary relevance. How can you teach someone else if you yourself don't experiment and learn?
Nyu Simakina — performance artist, actress, vocalist, dancer
It's important to me that contemporary art can be naive, joyful, and vulnerable. I love creating performances that feel like a festival, a carnival. Sharing within a neurodiverse collective is a great resource for development and creativity.
Zhenya Fomina — vocalist, performance artist, researcher
I create artistic works that are at the intersection of voice practices and sound research, improvisational vocal music, physical and object-oriented practices. My field of interests is related to the interaction of sound, space and body, as well as freedom and improvisation. I create original programmes for the development of a natural voice with the help of body, voice and object-oriented practices.
Fevralina Pokrovskaya — director, vocalist, BodyTalk therapist, founder of the Voice Body Laboratory
I give people back their voice and playful thinking. I have been teaching for 14 years. My areas of interest are acting, public speaking, elocution techniques and principles, eurythmic expression, freeing the natural voice through physical and vocal practices; dealing with somatic disorders and phobias.
Consultant
Lada Talyzina — Master of Education and Psychology, works for the Downside Up Foundation. She participates in educational projects and the training of specialists to create an inclusive environment for people with disabilities
Programme partner
InterAction Film and Theatre Project was founded in 2016. It helps people with Down's syndrome to master the profession of an actor. The InterAction team includes actors and directors of various theatres, namely the Theatre of Nations, Vakhtangov Theatre and Sovremennik. Together they create plays and performances, make films and hold communicative courses.