Sorrow Conquers Happiness
A six-hour performance by Ragnar Kjartansson in which the artist plays with the idea of repetition and duration.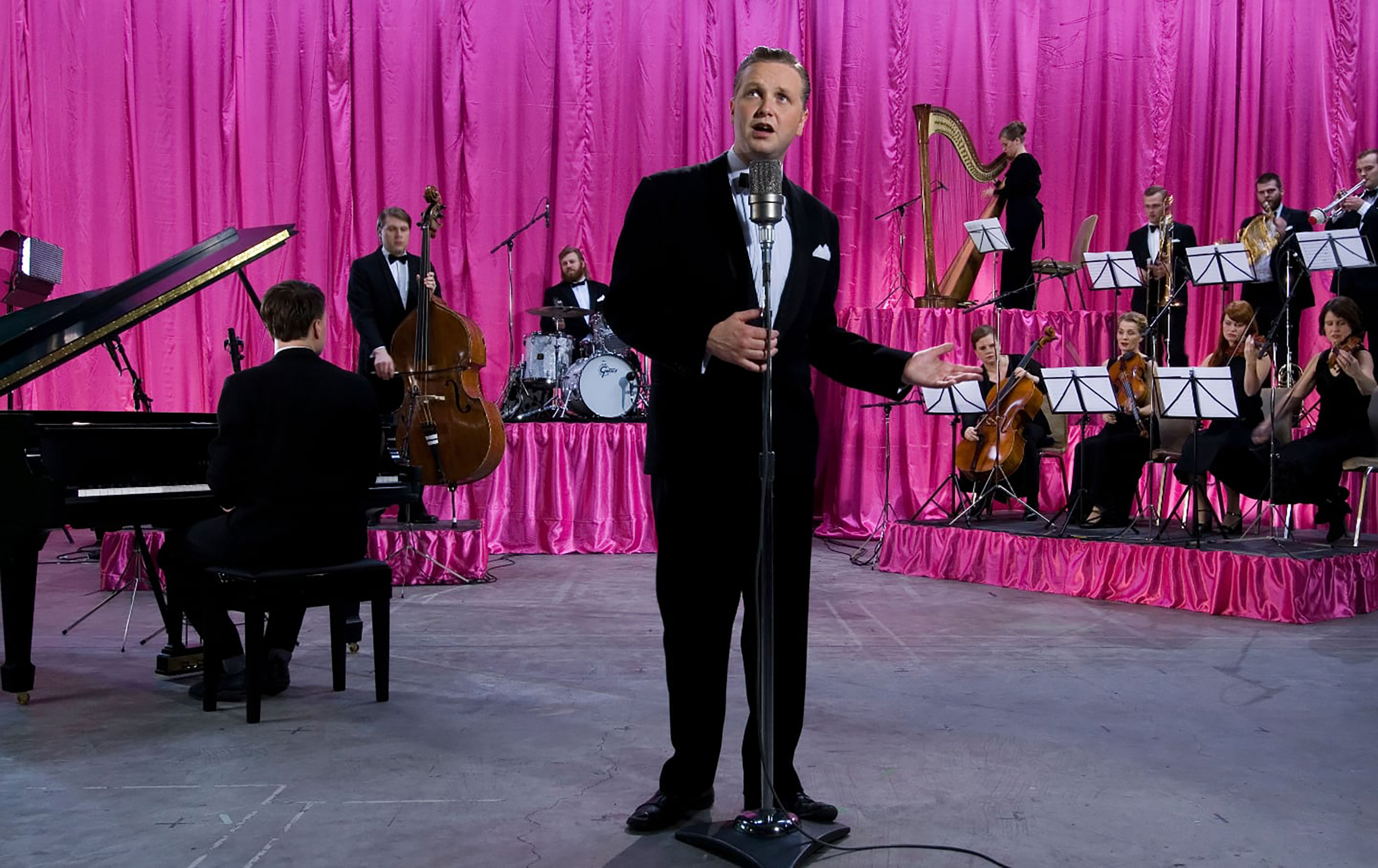 Visually, the performance refers to the era of big bands of the mid-20th century. Kjartansson takes the stage in the guise of a pop chansonnier of that era, sporting a black tuxedo, smoothly combed hair with a heavy deep pink curtain as the backdrop. To the accompaniment of the orchestra and his co-author, pianist David Thor Jonsson, he sways to an eight-bar melody in a minor key that gradually builds to a crescendo and then starts all over again. All the while he is incessantly intoning the words "Sadness conquers happiness."
This key phrase came up in 2005. During a concert with his group Trabant, the artist suddenly started to scream, "Sadness Conquers Happiness"; this infected the audience which started to repeat the phrase after him — this is how the idea took hold. The piece then acquired a final form after David Thor Jonsson composed the music. Together with the entourage, all these elements create an atmosphere of all-encompassing theatricality, sweet sadness that rises to create an exquisite pleasure. Sorrow becomes a privilege, alluding to Ivan Goncharov's novel Oblomov and Victor Hugo's definition "Melancholy is the joy of being sad".
Sorrow Conquers Happiness was first performed in Reykjavik by Jonsson's jazz trio Flís, accompanied by the local police choir. In 2007 Ragnar filmed the performance, and since then the video has been shown at various museums throughout the world. In 2014 it was performed in Russian for the first time as part of Manifesta 10 at the Vitebsky railroad station in St. Petersburg.