Handmade Sound Electronics
Amateur sound electronics is a "weird" club (from the Russian "kruzhok" — "small circle", i.e. club) for participants aged 10-13 who are interested in switching from a conventional consumer attitude to music and trying, independently, to create electronic musical instruments.
A journey into the world of new media in sound art and traditional amateur radio practices together with composers and musicians Oleg Makarov and Nikolai Golikov awaits us. Resistors-capacitors-transistors-diodes, op amps, counters, multiplexers, Arduino-type microcontroller boards, multimedia hacking (DIY, circuit-bending), etc. If you don't know most of the above words, it's time to find out about them.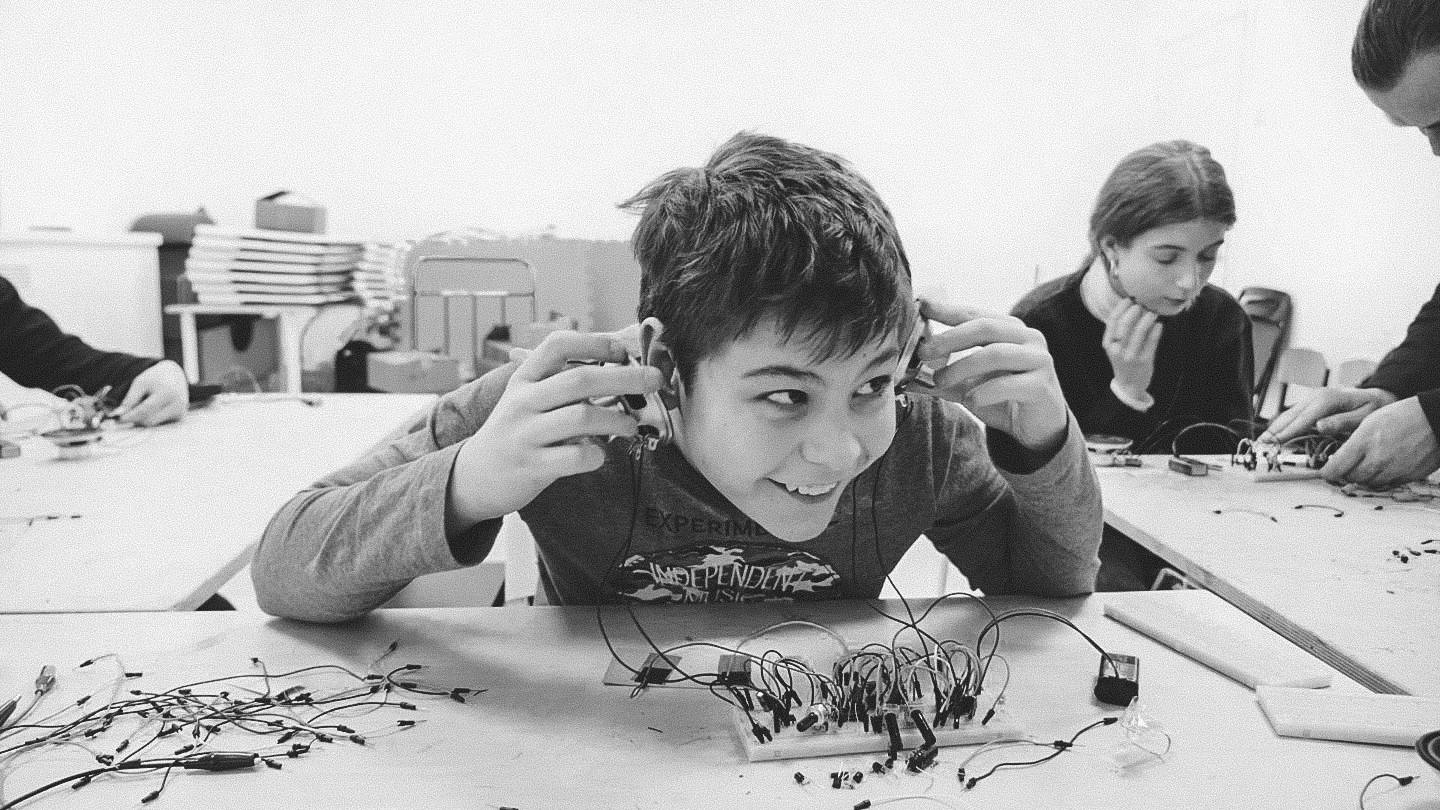 Those taking part will be able to assemble circuits from individual elements, study modern microcontrollers and single-board computers, and go beyond sound synthesis into integrative areas related to sound, interactivity and cybernetics. The club co-ordinator Oleg Makarov has prepared a rich programme of 9 workshops, 2 rehearsals and a final concert: a noise improvisation for friends and acquaintances.
Beginners will be able to master the basics of electronics and assemble simple and even more complex devices. The experienced will discover new facets and unexpected angles of sound, music and multimedia soldering.
Amateur sound electronics is a continuation of the Weird Circles project, which took place as part of the programme Expanding Space: Out of the Centre in 2018-2019. It combines the familiar practices of amateur radio clubs and discoveries from the field of modern noise music and free interaction with sound.