11 Dec 2021–12 Mar 2022
A tour through GES-2 for children with disabilities and their parents.
The long and multi-layered history of the GES-2 building, once the former city power plant No. 2, and now a House of Culture, is revealed in its bright open-air space. When planning our tour, we will try to choose the most important sites, making the most of what is visible, and show that which is invisible with illustrations, old photos, sounds, imagination and physical experience. Our route will pass through the first floor, but thanks to the transparent open layout, we will be able to view the entire structure from below, from above and from afar.
During the excursion, we will talk about the construction history of the power plant, its structure and purpose, about its relation to the urban environment, about the people who once worked here, and what happened to them, about the interaction of GES-2 with its neighbouring buildings on Bolotny Island. And, of course, about how the building has survived to the present day and how it has been transformed by Renzo Piano's reconstruction, which gave it a new life as a House of Culture with a contemporary architectural design, an ecological conception and a philosophy of creative interaction with its environment.
The past and the present will come to life at every stage of our journey. As we pass through GES-2, we will be able to see not only what is concealed within. One by one we will catch sight of the neighbouring buildings on the island: the House on the Embankment, the Udarnik cinema, the Red October confectionery factory.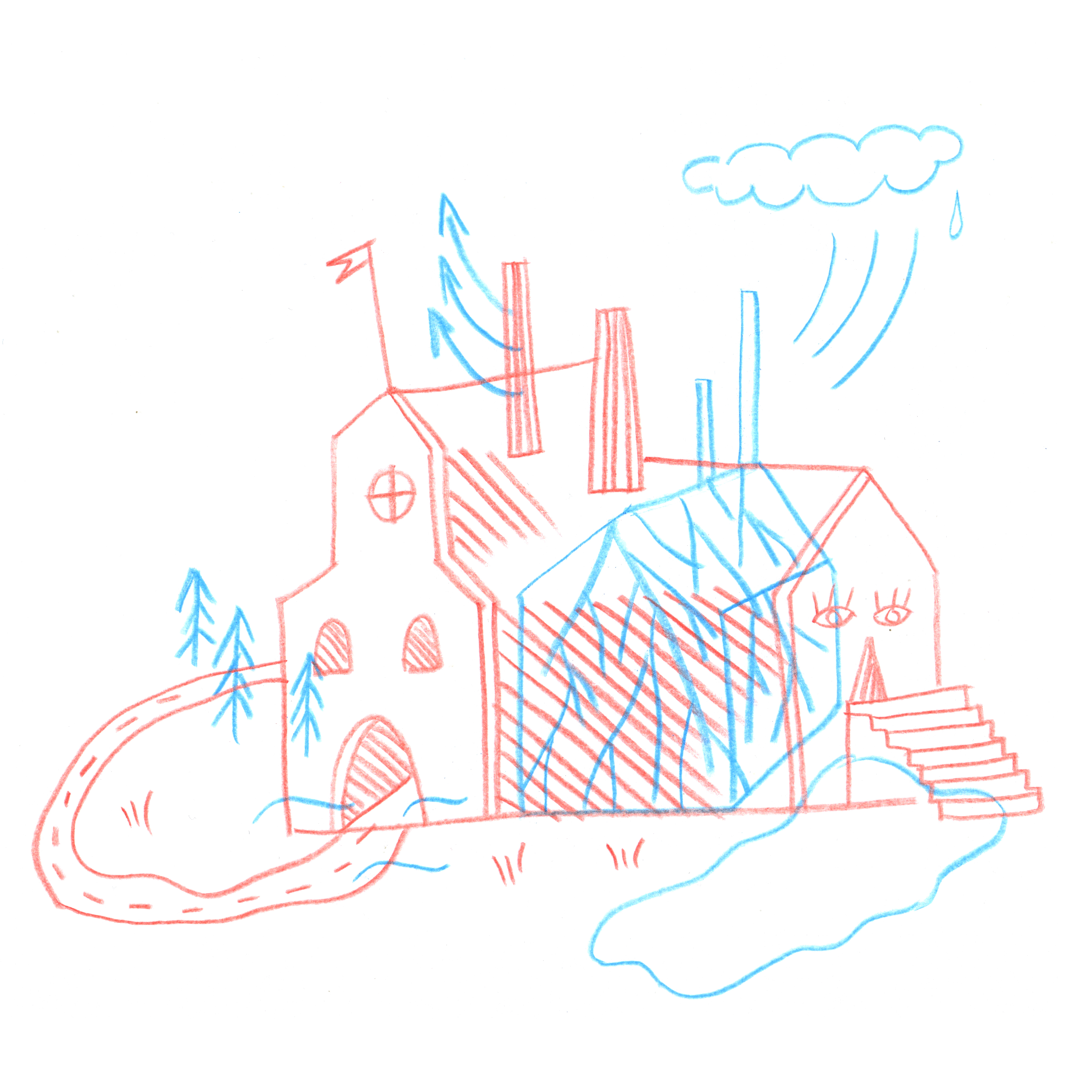 Tours through the GES-2 House of Culture will be held in three formats:
— a guided tour for neurodivergent children;
— an immersive stroll for blind and low vision children;
— a team game for deaf and hard of hearing children.