In Their Own Words: The Next Generation Women Artists Residency
from 31 Jan
* As of April 2022, GES-2 House of Culture has taken the decision to run the 'In Their Own Words: Next Generation Women Artists Residency' programme independently. GES-2 team believes in unhindered access to cultural initiatives and art production and therefore will carry all the costs related to the running of the residency programme and the production of the artists' final pieces.
The three-year mentorship programme In Their Own Words: The Next Generation Women Artists Residency at the GES–2 House of Culture was launched in partnership with the CHANEL Culture Fund for game-changing Russian women artists working at the intersection of theatre, music, dance and video. The programme is designed to nurture an emerging generation of women artists, facilitating their professional development and inclusion in global culture, while also promoting gender equality.
The first mentorship programme In Their Own Words: The Next Generation Women Artists Residency at the GES–2 House of Culture has started on 31 January 2022.
Twelve female artists selected through an open call are to take part in each five-months long module. From February to March, a series of intensive sessions and public lectures by prominent Russian and international dance, music and theatre practitioners take place. After completing the preparatory phase, the residency participants pursue their own projects, preparing them for pitching. The projects that successfully pass the pitching will be implemented with the support of the V–A–C Foundations curators and producers and presented to the public at the GES–2 House of Culture in June 2022. Throughout the programme, participants receive a monthly stipend and are provided with a budget for the production of their work.
As a result of an open competition, we received 300 applications, which were reviewed by the programme curators Anna Ildatova, Anna Ilchenko, Dmitry Renansky and Olga Tsvetkova. Participants were selected in three areas: music, theatre and dance. The curators primarily looked at experience in creating their own projects, professional interest in related disciplines and work with digital content.
The chosen finalists are:
Ekaterina Avgustenyak (b. 1984, Saint Petersburgh)
Nadezhda Bakhshieva (b. 1994, Moscow)
Alina Belyagina (b. 1989, Sochi)
Ekaterina Bondar (b. 1996, Moscow)
Ksenia Burmistrova (b. 1991, Ekaterinburg)
Anna Garafeeva (b. 1975, Moscow)
Maria Patsyuk (b. 1988, Moscow)
Anna Pospelova (b. 1986, Moscow)
Mary Cheminava (b. 1998, Moscow)
Ksenia Shachneva (b. 1984, Kazan)
Katya Shilonosova (Kate NV) (b. 1988, Moscow)
Ekaterina Shirshkova (b. 1994, Moscow)

The project team would like to sincerely thank everyone for their interest and participation in the competition.
Programme categories
Theatre
Theatre directors and stage designers who explore artistic language and try to overcome conventional forms and approaches of the "old theatre", referring to VR and AR technologies, video, performance and installations in their practices.
Dance
Choreographers working in various genres, whose artistic practice involves an experimental approach and openness to knowledge from the other areas of performing art.
Music
Composers and sound designers who see contemporary music as a polyphonic space for various artistic practices and want to engage with other performing arts.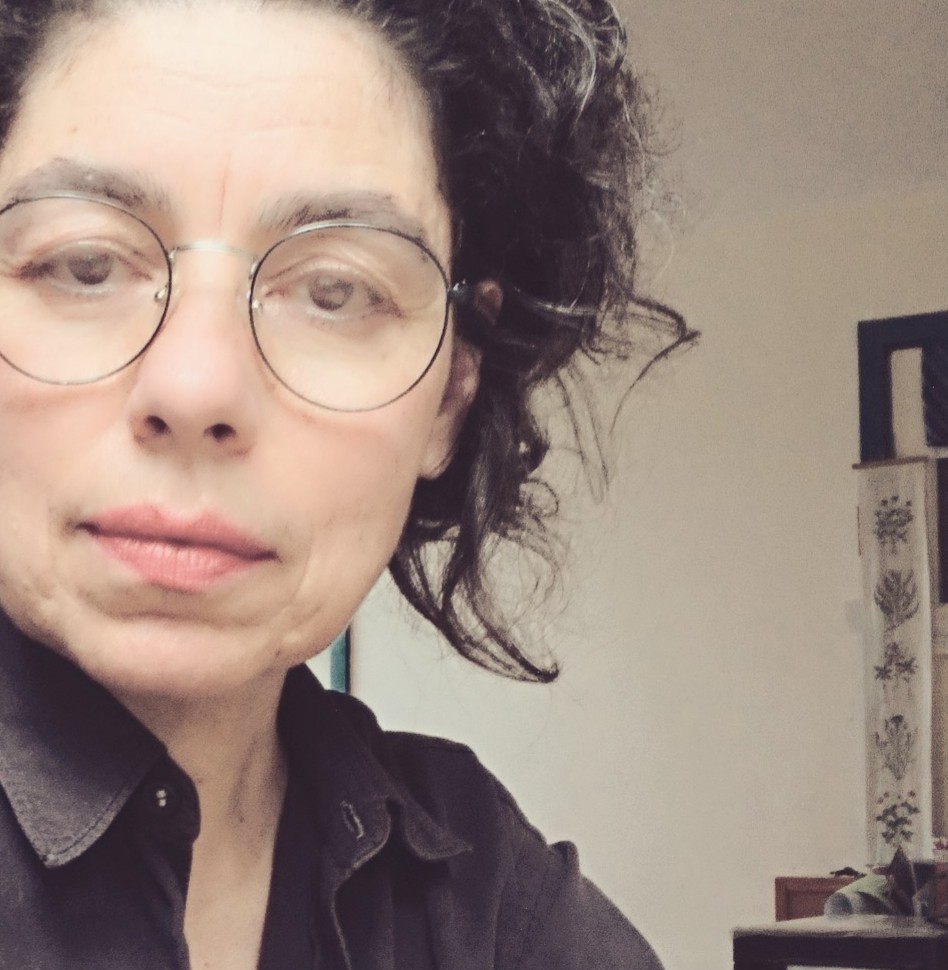 Katerina Bakatsaki
She is the lecturer in the Theater School in Utrecht University of the Arts (HKU). She has been a regular guest teacher, program advisor and mentor at various BA and MA programs in the universities of Amsterdam. She has choreographed, performed, conducted workshops and involved with interdisciplinary activity throughout Europe, in Chile, Taiwan, Iran and Japan. Katerina continuously develops atypical projects in semi-public spaces, and marginalized urban environments. From 1986-1993, she was a member of the Maijuku Performance Company in Japan, under the direction of Japanese dancer Min Tanaka. She has been involved in the Body Weather, a comprehensive training and performance practice that investigates the intersection of bodies and their environment founded by Min Tanaka. Since 1996, with Frank van de Ven she has led Body Weather-Amsterdam, a platform for training and performance research.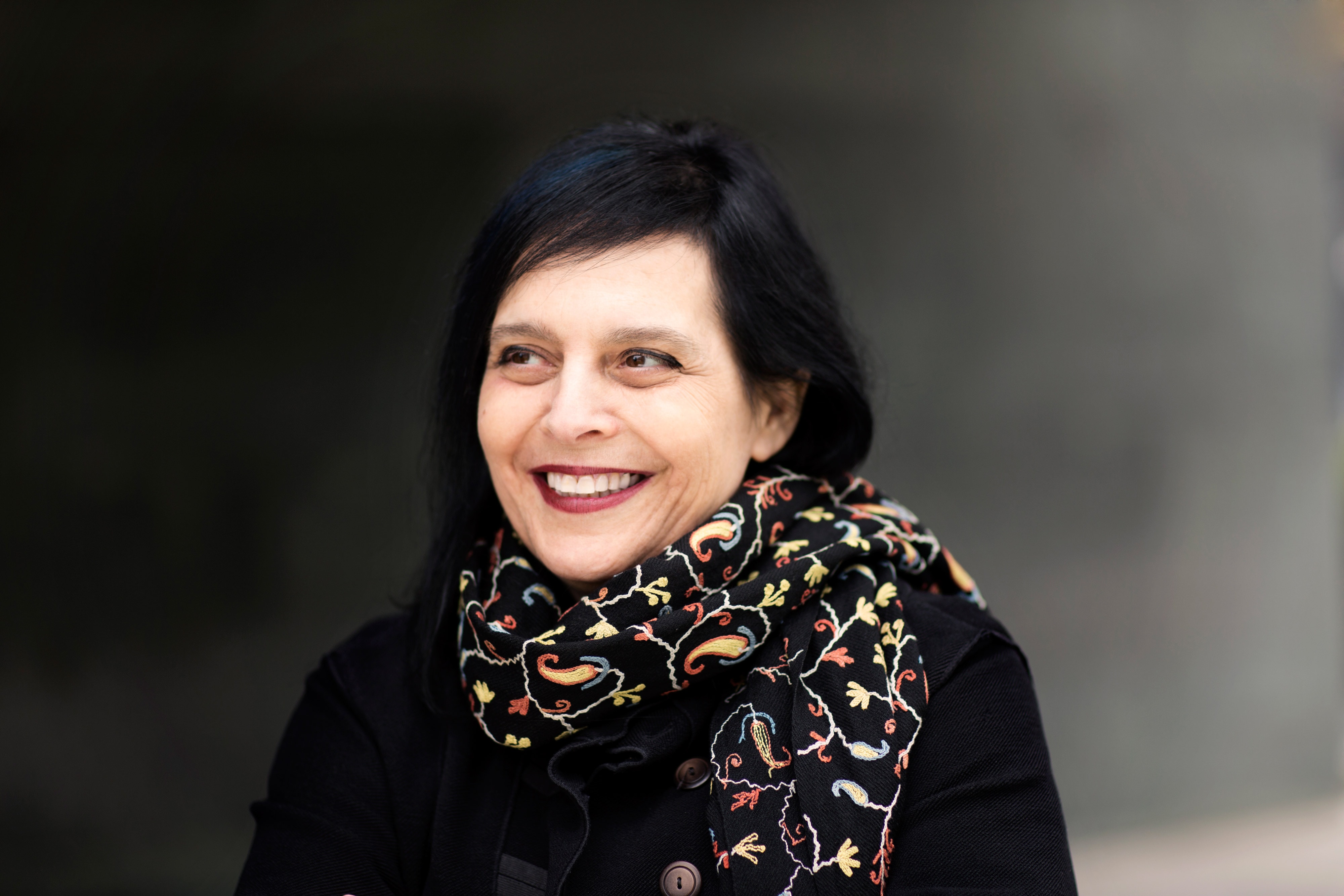 Chaya Czernowin
Composer, professor at Harvard University. Resident composer at the Salzburg Festival (2005/2006) and Lucerne Festival (2013). Author of opera works commissioned by the Munich Biennale (Pnima…ins Innere, 2000), the Salzburg Festival (Adama, 2006), Vlaamse Opera (Infinite Now, 2017) and Deutsche Oper Berlin (Heart Chamber, 2019). Recipient of the Ernst von Siemens Prize (2003), member of the Akademie der Künste, Berlin (since 2017) and the Bavarian Academy of Fine Arts (since 2021).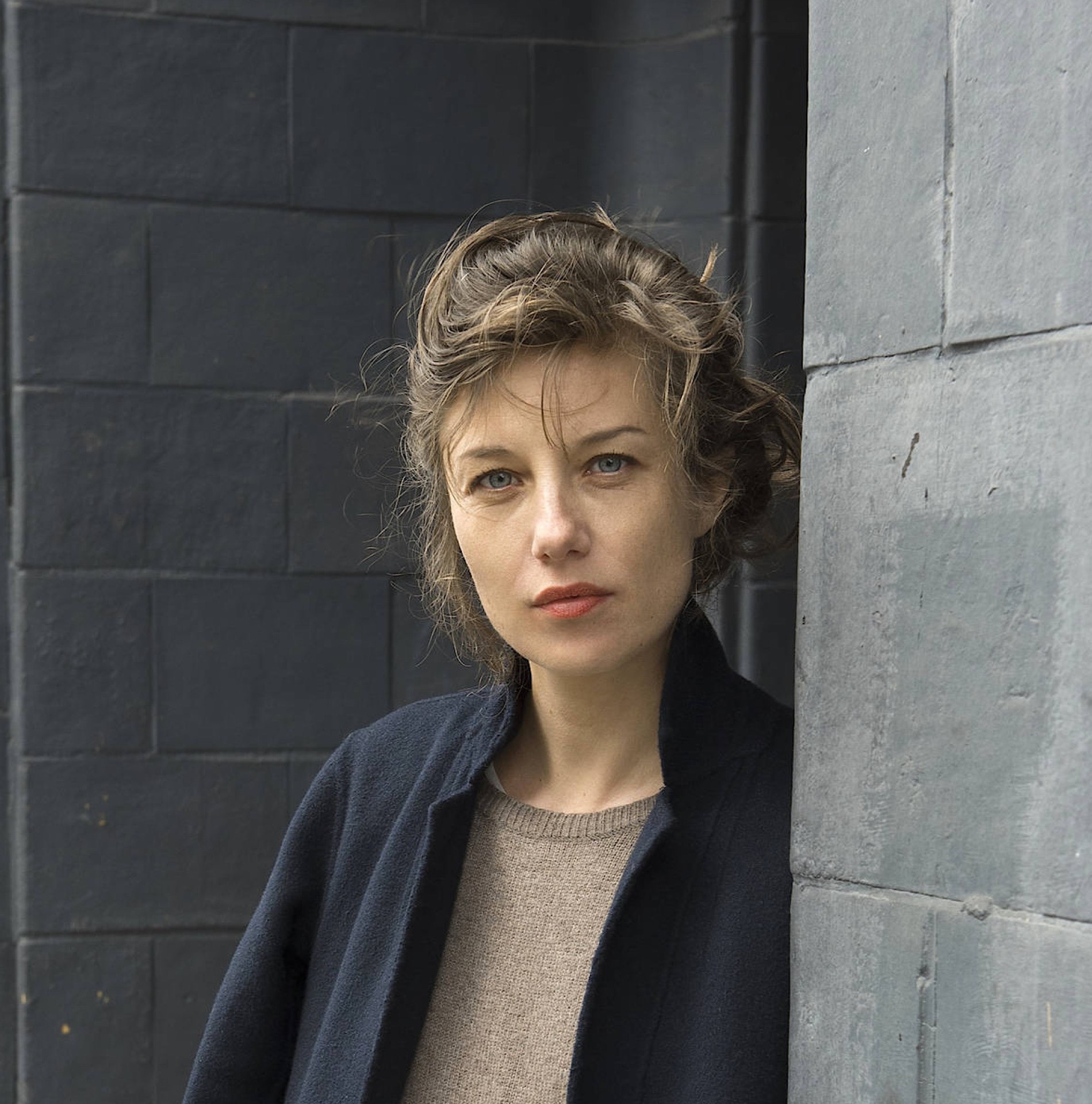 Susanne Kennedy
She lives and works as a theatre director in Berlin, Germany. She responds to the new balance of power between bodies, technical objects and machines with an aesthetic that is beyond the human. Distorted by masks, playback dialogue, doppelgängers and multimedia the actors embody the ancient question: what does it mean to be a human being? During the last years her work has gained international attention and is being shown at festivals like MITs Sao Paulo, Athens Epidaurus Festival and the Festwochen in Vienna. In 2017 she won the European Theatre Prize for New Theatrical Realities in Rome.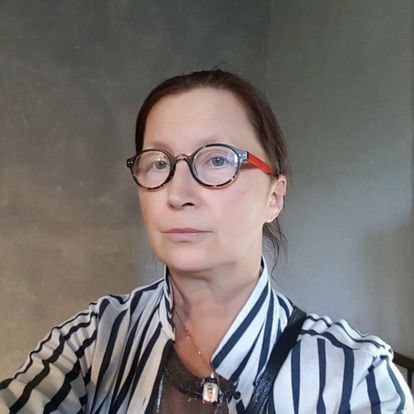 Nina Gasteva
Choreographer, dance artist, founder of the Saint Petersburg Performative Movement in dance and theatre. Lecturer and co-curator of the Master's programme for contemporary choreographers at the Vaganova Russian Ballet Academy. Head of the Iguana Dance Theatre, choreographer for the Chto Delat art group. Winner of the Fringe Festival (Perm) and Upstream Foreign Producers' Prize at the Tsekh Festival (Moscow, 2007). Her art of dance is not a message, not broadcasting pre-conceptions about the world, but an attempt to present the audience with an unfolding fan of an infinite number of meanings and probabilities.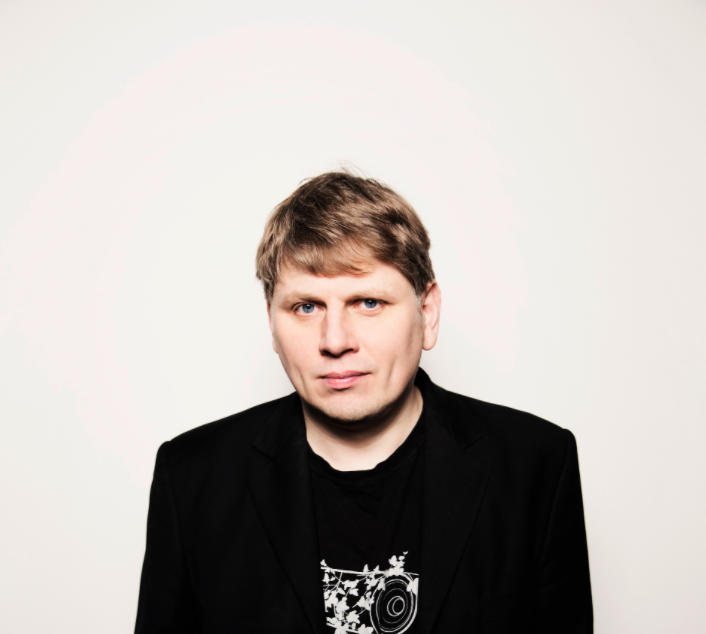 Sergej Newski
Composer and curator. Has composed for the Berlin State Opera, the Ruhrtriennale, the Stuttgart Radio Symphony Orchestra, Klangforum Wien Ensemble (Austria), Neue Vocalsolisten Stuttgart Ensemble (Germany) and others. Has collaborated with directors Kirill Serebrennikov, Boris Yukhananov and Marat Gatsalov. Recipient of the Golden Mask Award (2014). Has curated the music section of the Platform project at Vinzavod. In 2020, Stuttgart saw the world premiere of Nevsky's opera Secondhand-Zeit, based on the book Secondhand Time by Nobel Prize-winning author Svetlana Alexievich.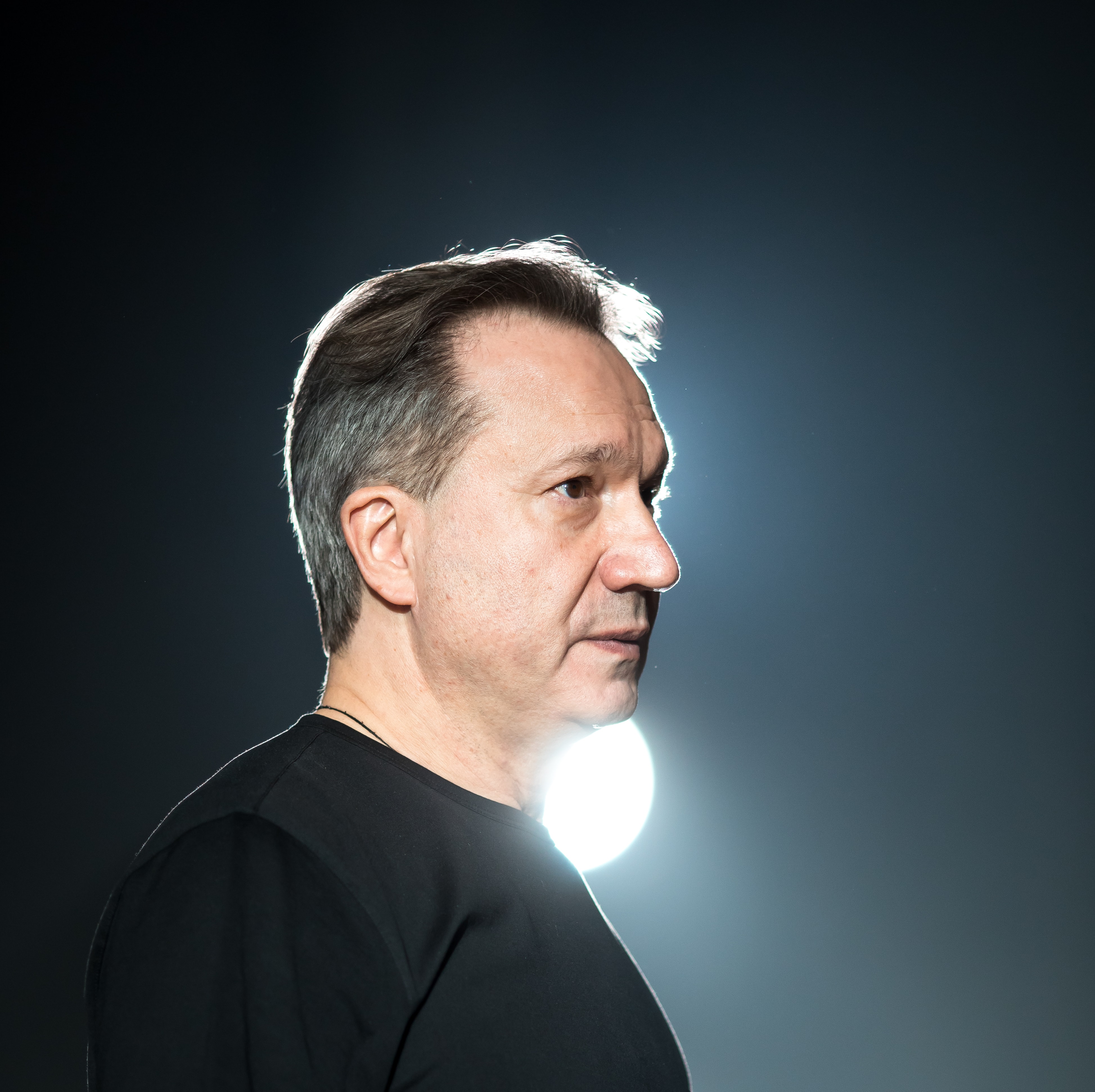 Viktor Ryzhakov
Director. Artistic director of the Sovremennik Theatre in Moscow, director of the Five Evenings Theatre Festival, professor at the Moscow Art Theatre School. Winner of Stanislavsky Prize For Contribution to Theatre Education. Author of plays Iran Conference (Theatre of Nations); Sasha, Take Out the Garbage and Sun Line (Meyerhold Theatre Centre); The Drunks, Illusions, Don't Part with Your Beloved, Dreamworks (Chekhov Moscow Art Theatre); Uncontemporary Concert, Contemporary Concert, Around Chekhov. Three Sisters (Julyensemble), Tolstoy's War and Peace (Tovstonogov Bolshoi Drama theater Theatre), An Optimistic Tragedy. A Farewell Ball (Alexandrinsky Theatre); Drunks, Dreamworks, The Hairdresser (National Theatre, Budapest) and others.