An investigation of sound through site-specific interventions in the location of the former GES-2 power station with RP Boo, Lee "Scratch" Perry and other sound pioneers from all over the world.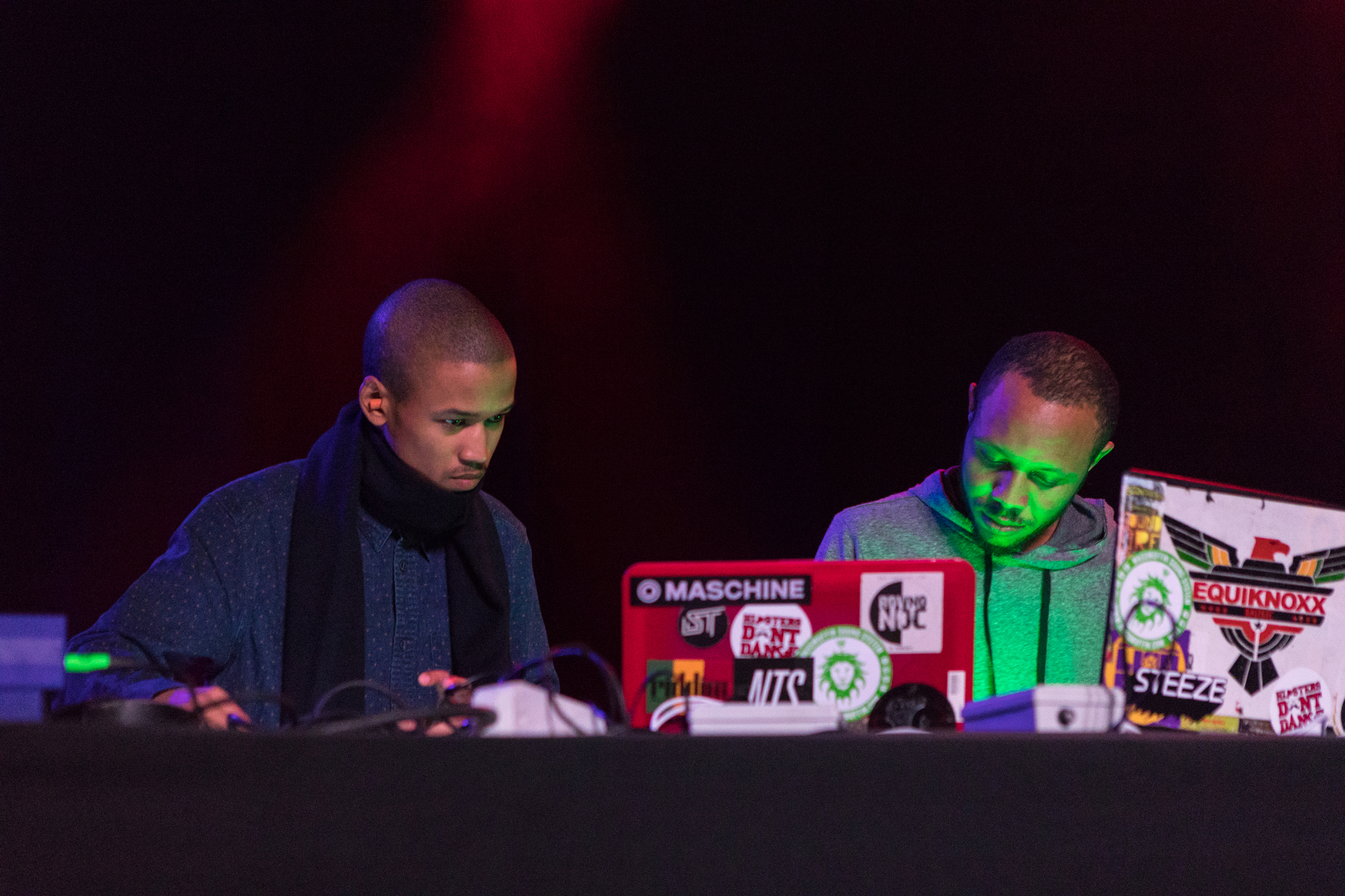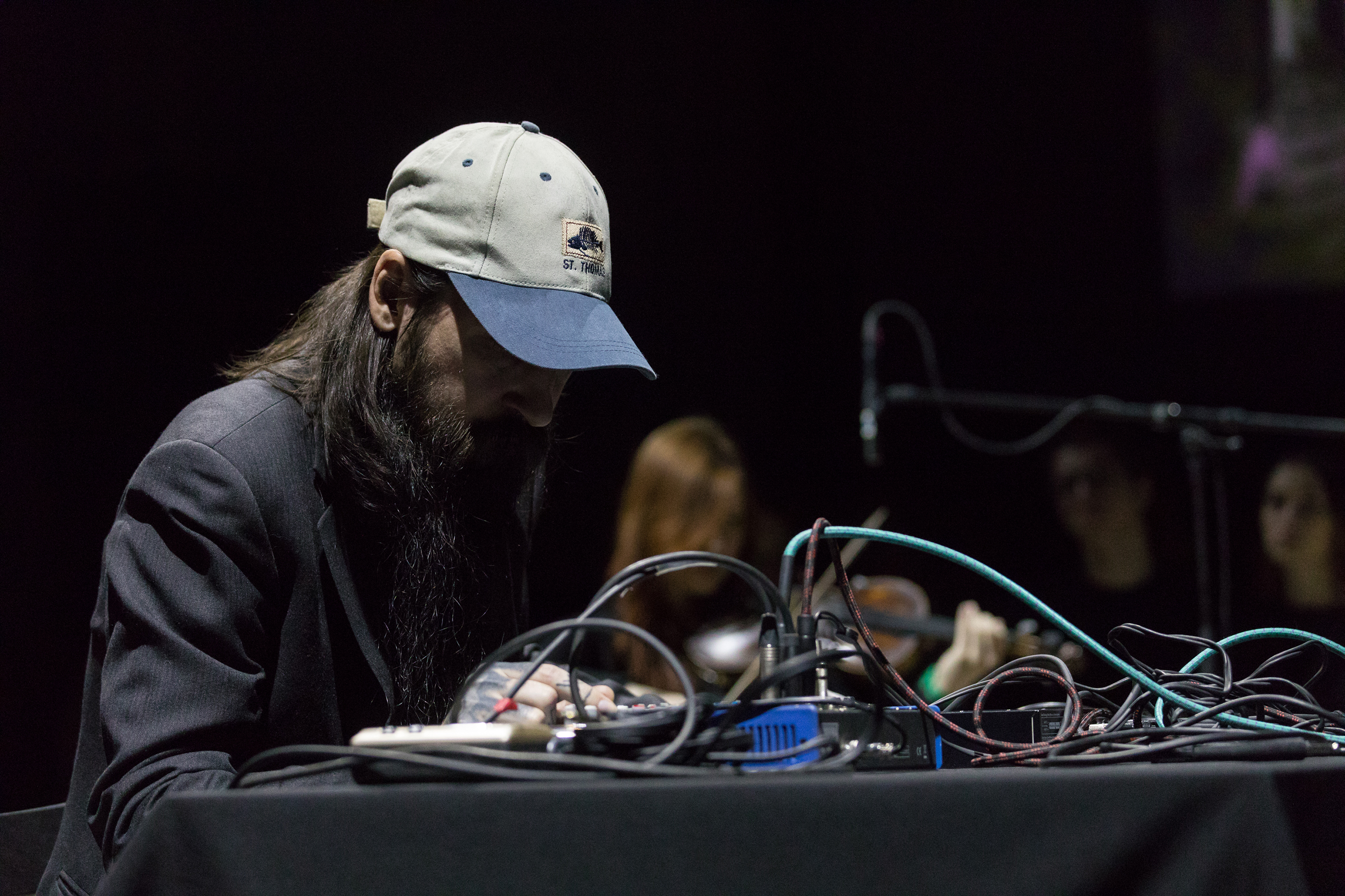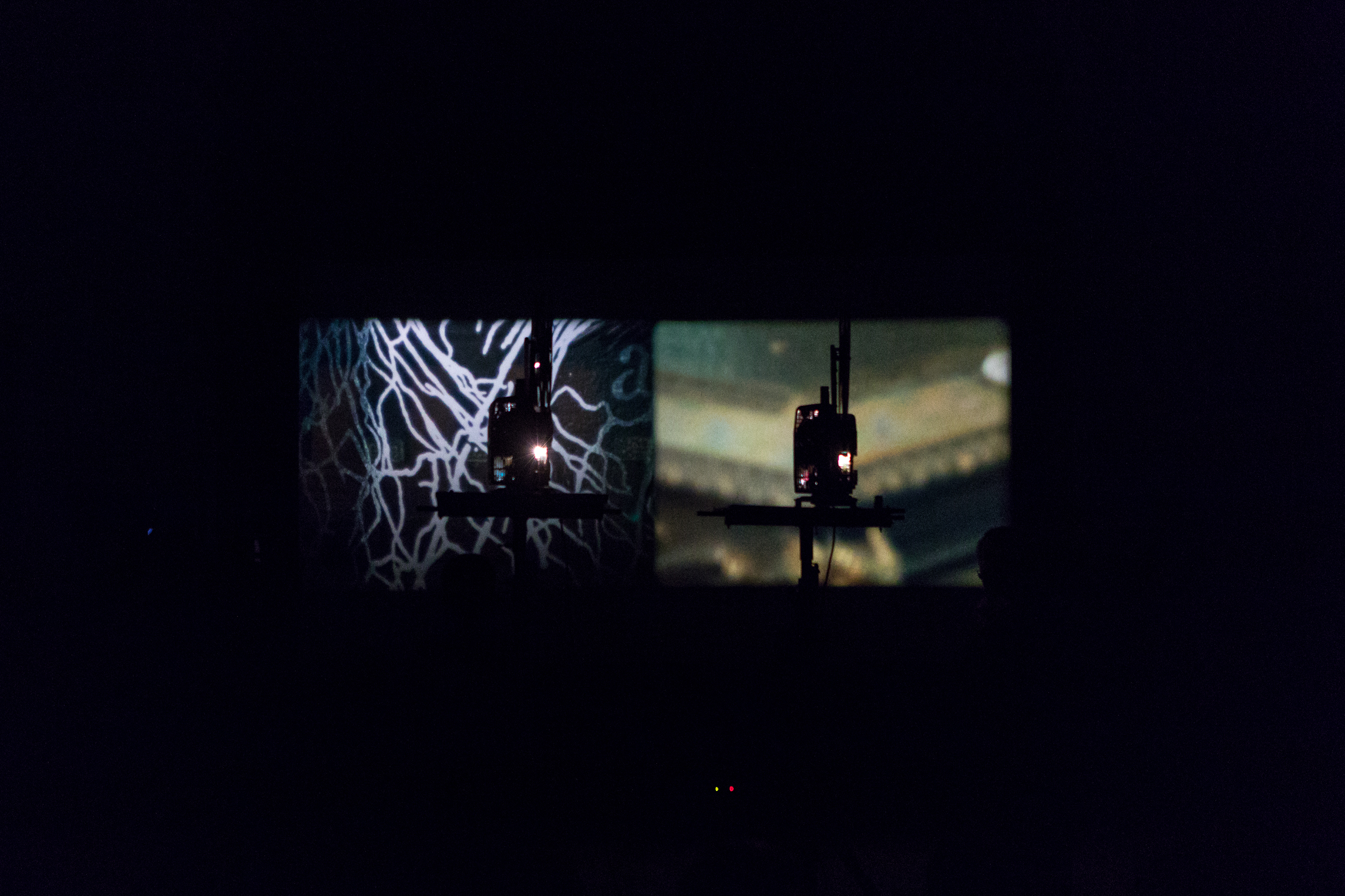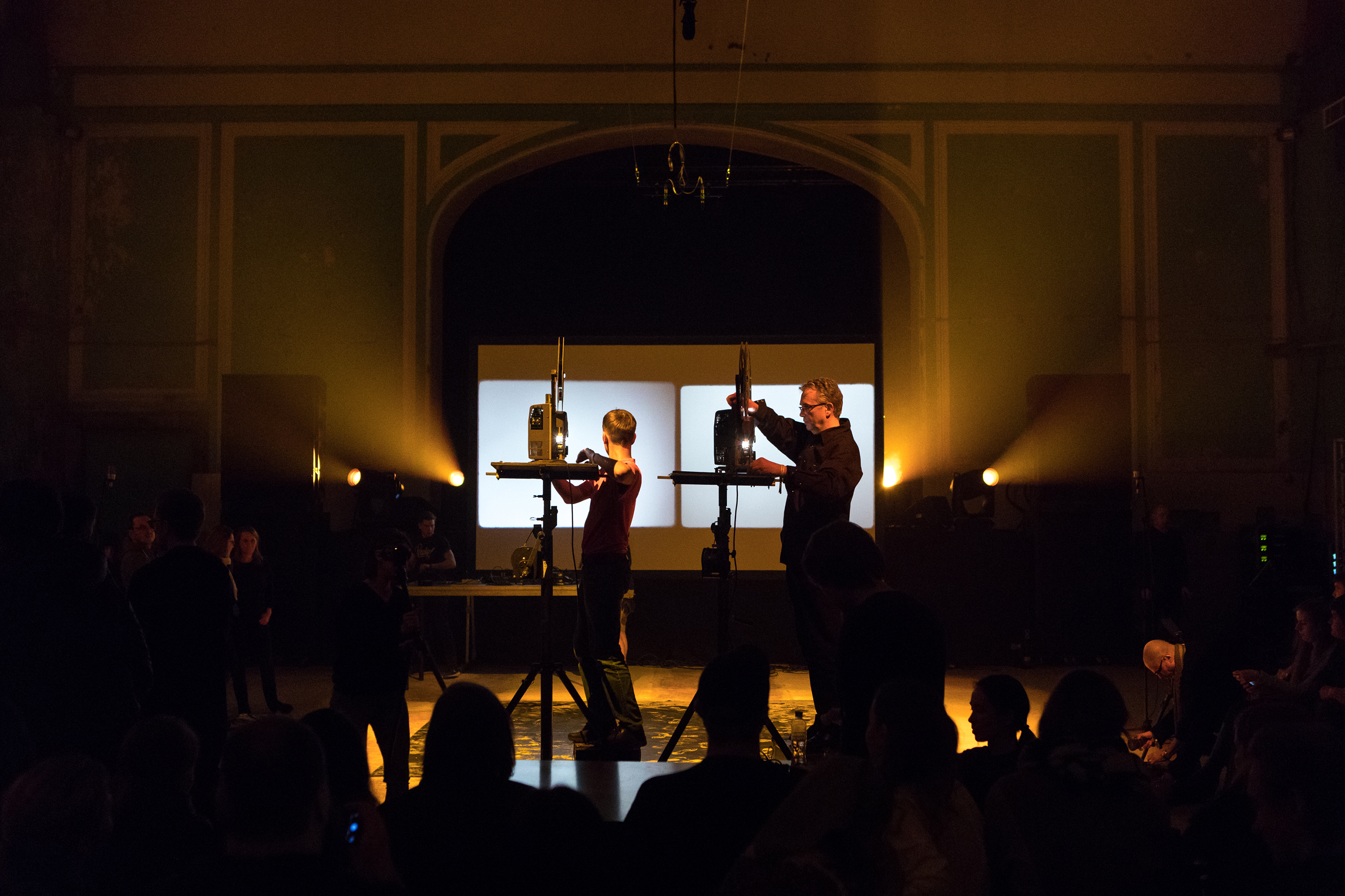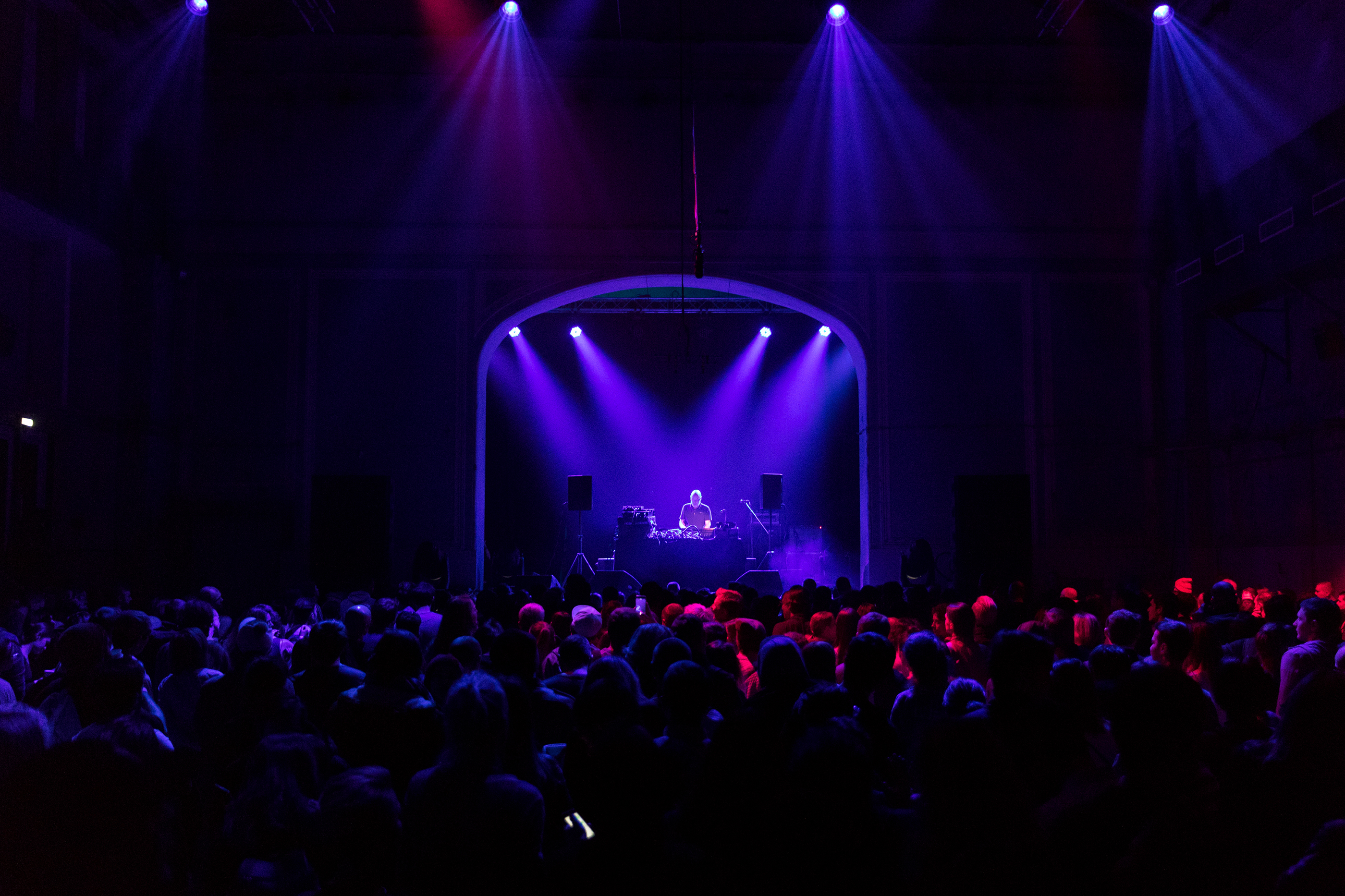 More than 40 artists and musicians from various countries transform the historical GES-2 power station into a venue for sound experiments. Pioneers of house music, techno and experimental sound art have been inspired by now-vacant industrial sites. Geometry of Now develops this tradition: it has become a major platform for artists and musicians reclaiming the territory of the GES-2 and rediscovering its industrial past. Moreover, this project represents a turning point in the history of the power station, soon to become the major public venue for the V–A–C Foundation in Moscow.
Among the main events of the week are the concert by the dub icon Lee "Scratch" Perry and sets by the Detroit-techno legend Anthony Shakir and Finnish musician Ripatti. Charles Curtis, Carol Robinson and Bruno Martinez present the Russian premiere of the musical trio Naldjorlak, who perform music of Eliane Radigue, one of the most influential composers of the 20th century. The programme opens with the joint concert of the American guitarist and member of the Sunn O))) band Stephen O' Malley and Russian musician Aleksey Tegin, widely known for his interpretations of Tibetan ritual music.
Geometry of Now includes a series of installations dedicated to the phenomenological study of space and its acoustic potential. The day's programme includes talks and workshops dedicated to sound art, as well as performances that reinterpret the architectural space of the century-old building. It is complemented by the two-part programme of performances: an early evening concert and a series of night DJ sets and performances. Throughout the week, the public can watch the works of artists such as Richard Sides, Crys Cole and Hannah Sawtell. The British artist James Richards, a participant at the 57th Venice Biennale, together with his percussionist and vocalist co-author, presents a new multi-channel audio installation enhanced by static projections on the top floor of GES-2. Florian Hecker's performance The Faun takes place in one of the engine rooms: this synthetic sound work, whose libretto was written by Robin McKay, transforms the surrounding space into a kind of opera hall. In the basement of GES-2, Russian artist and musician Gleb Glonti creates his sound environment.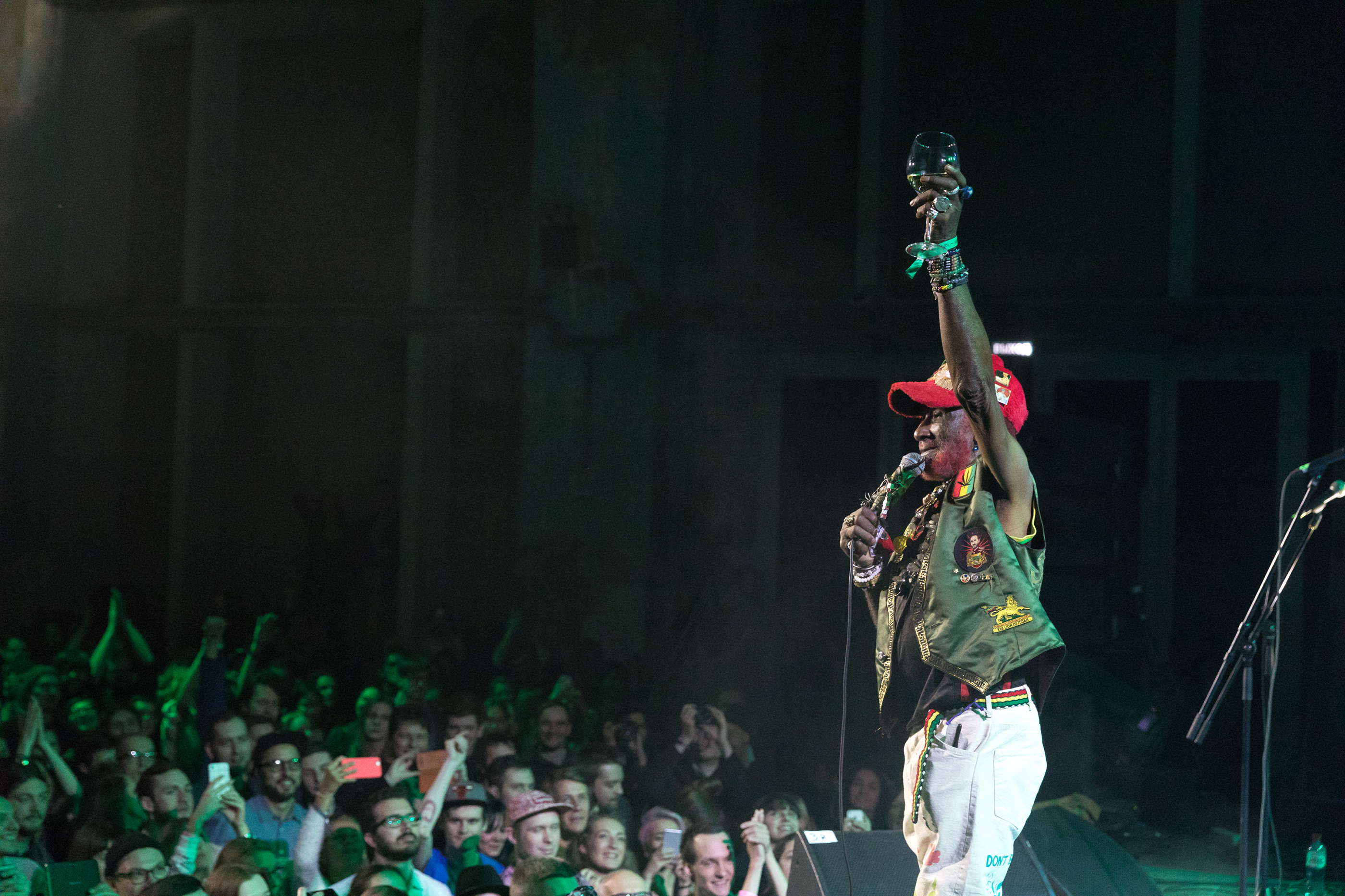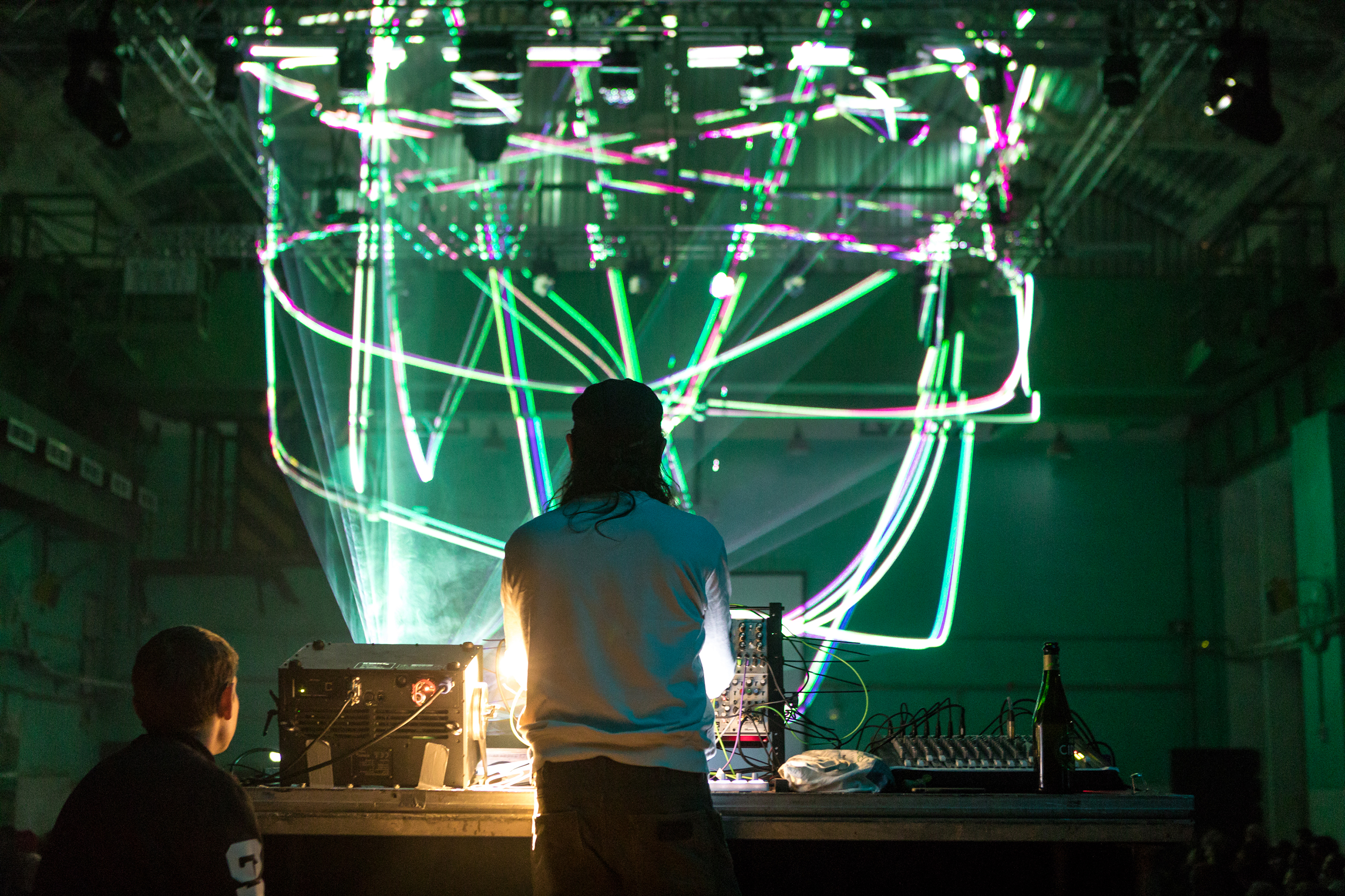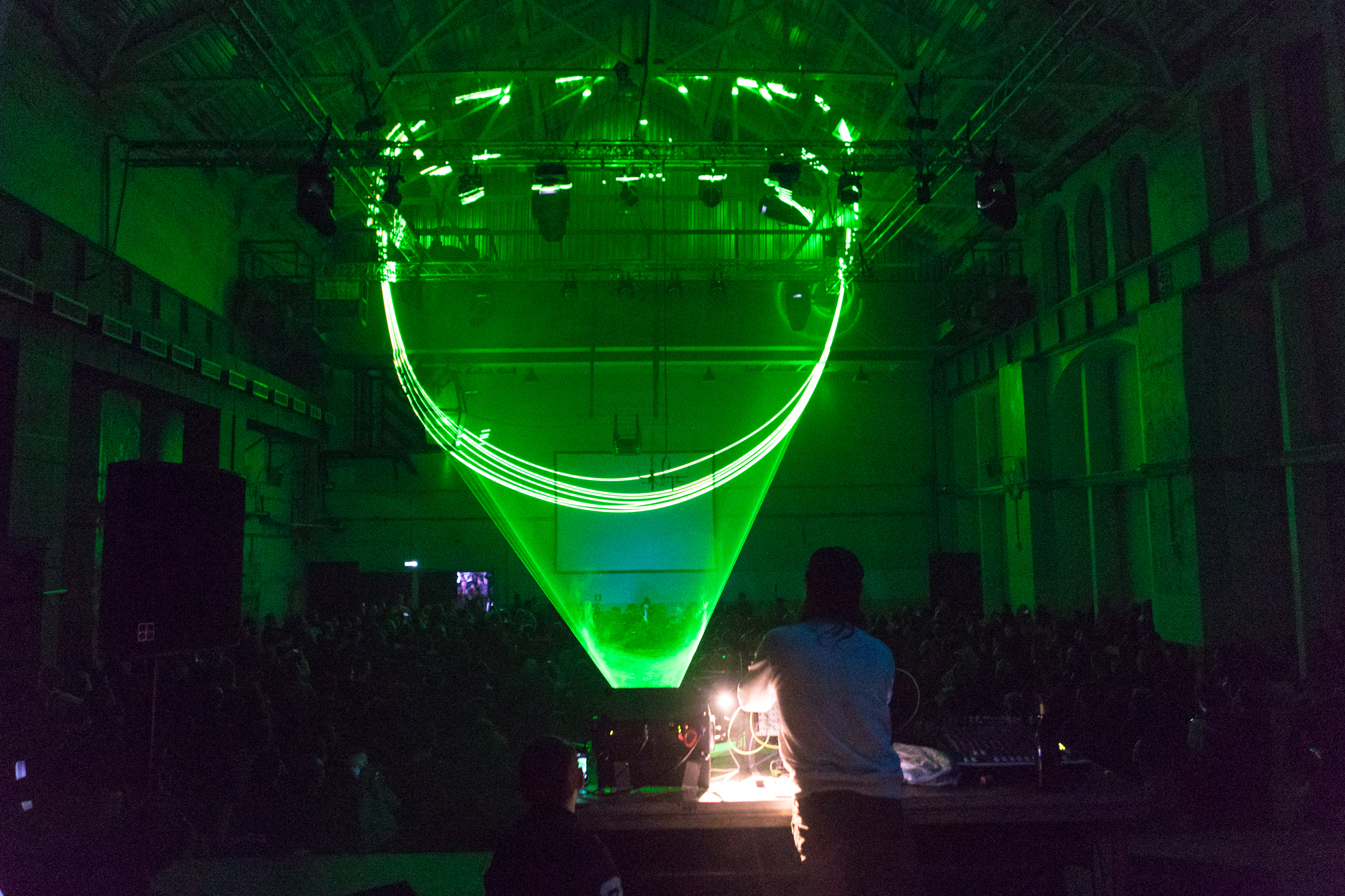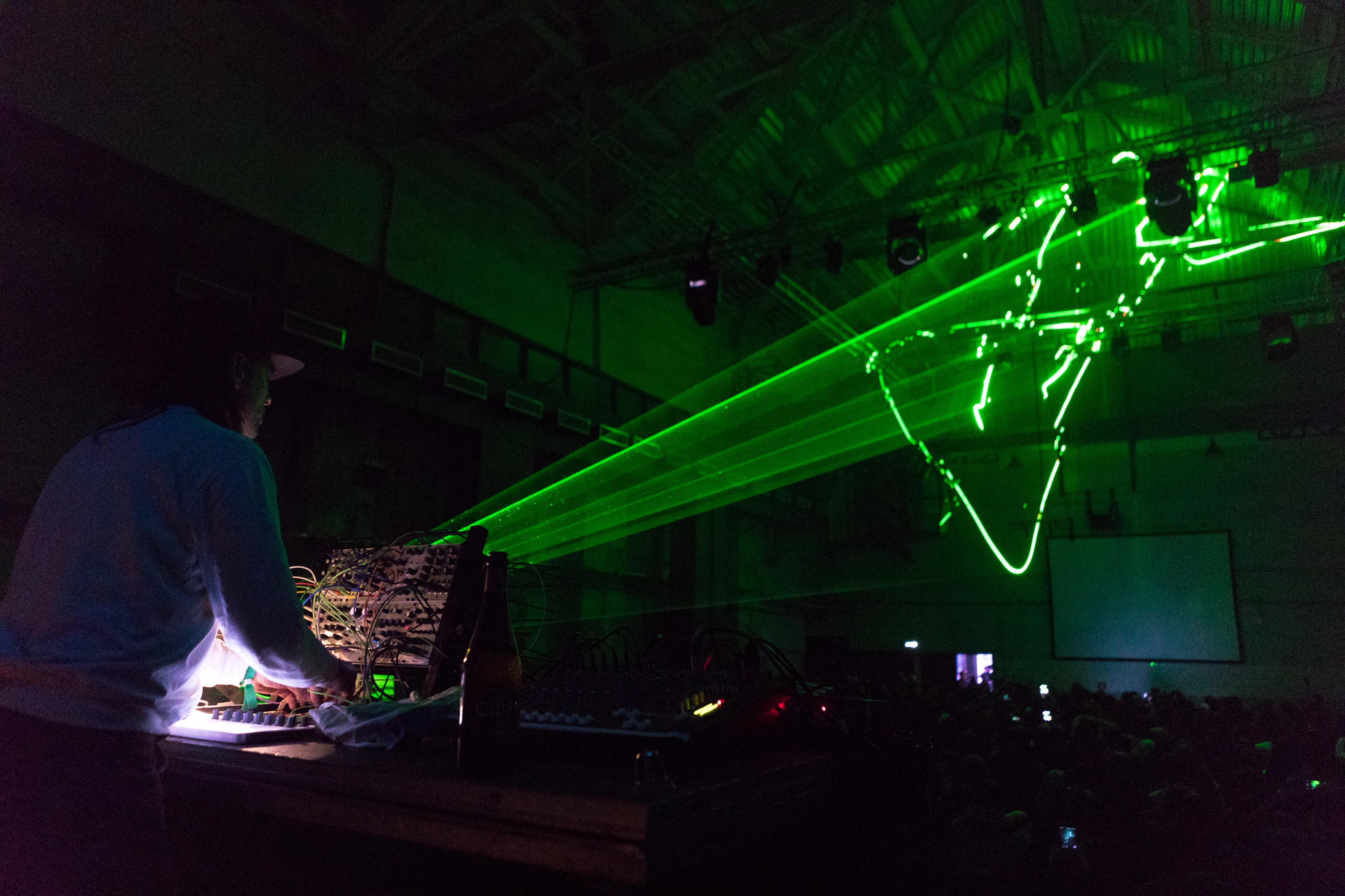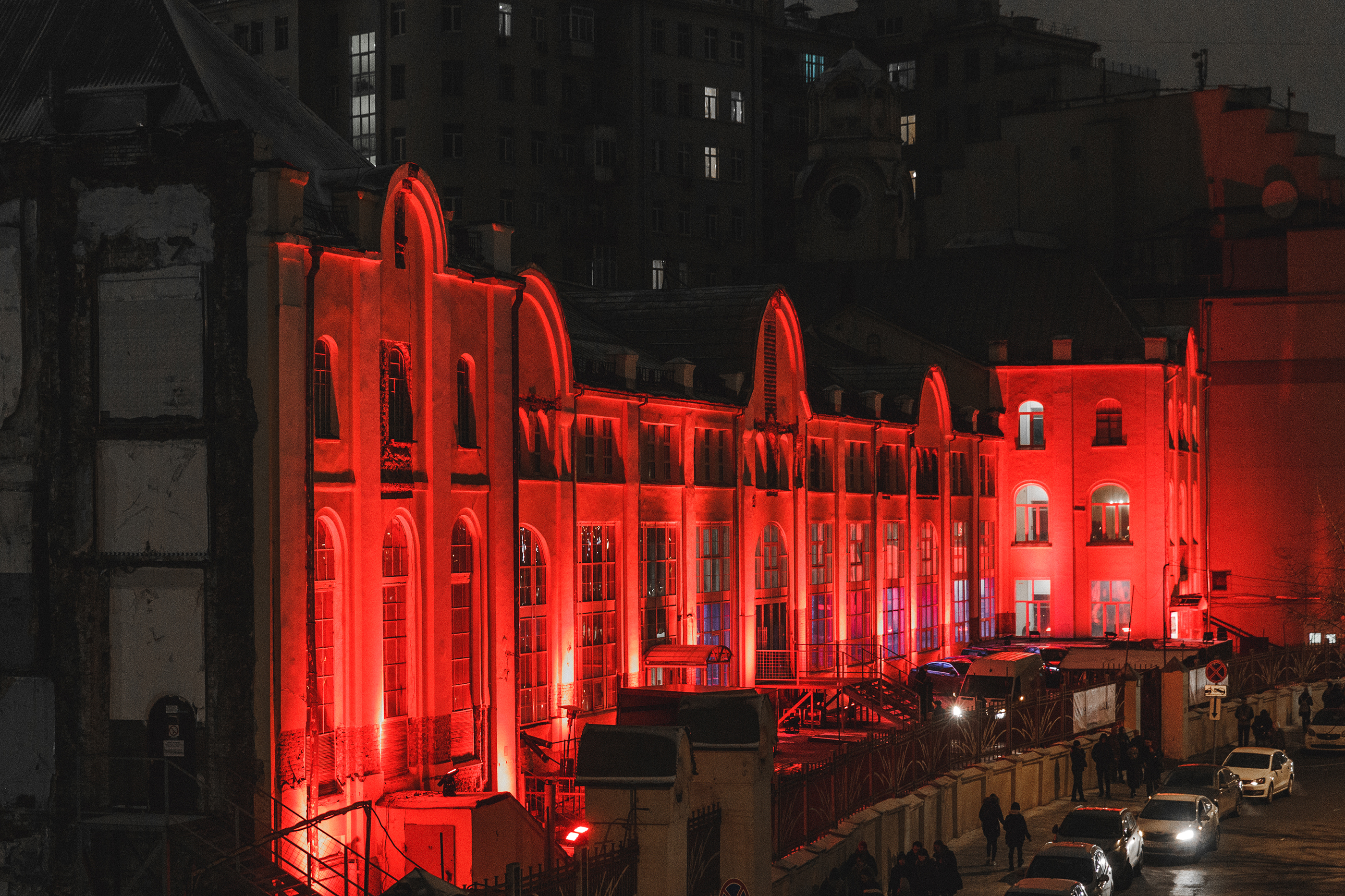 The daytime lecture programme features leading artists and sound theorists, including composer Eduard Artemyev, known for his music scores for Andrei Tarkovsky's films. Those were created on an ANS synthesizer, so films and sound works by Luke Fowler and Richard McMaster dedicated to that instrument are also presented in the programme.
Project curator
Mark Fell, a multi-disciplinary British musician. He has been involved in the sound art scene since 1990. His interests focus on the relationship between popular musical styles, such as electronic or club music, and computer composition, with a particular emphasis on algorithmic and mathematical systems. Fell's work is in the collection of Thyssen-Bornemisza Art Contemporary (Vienna) and was awarded at the ARS Electronica festival in Linz.
For me, the most interesting aspect of the GES-2 space, an imposingly beautiful pre-Soviet power station, is its specific temporality: a site of discontinuity between deconstruction and reconstruction. It is a field of intense dialogue and reciprocal influences between history and the future.
Participating artists
Ryoko Akama, Danil Akimov, Oren Ambarchi, Eduard Artemiev, RP Boo, Theo Burt, Alexey Borisov, Georgina Born, Thomas Brinkmann, Dmitry Bulatov, Ivan Bushuev, Jana Winderen, Will Guthrie, Gleb Glonti, Jacqueline Kiyomi Gordon, CoH, Charles Curtis, Crys Cole, Inga Copeland, Equikknoxx, Errorsmith, Kozo Inada, Philipp Iliinskiy, Jlin, Vasily Kandinsky, Segey Kasich, Karina Kazaryan, Alexander Kislov, KTL, Okkyung Lee, Kurvenshreiber, Andrey Logutov, Dmitry Mazurov, Richard McMaster, Paul Modler, Mumdance, Stephen O' Malley, Markus Noisternig, Lee "Scratch" Perry and Dubblestandart, Pita, Eliane Radigue, Katia Reshetnikova, James Richards, Ripatti, Carol Robinson, Richard Sides, Alexander Selivanov, Sergey Sapozhnikov, Hannah Sawtell, Laurie Spiegel, Vasily Stepanov, Maria Teriaeva, Alexey Tegin, DJ Sprinkles, Rian Treanor, Terre Thaemlitz, Keith Fullerton Whitman, Luke Fowler, Salome Voegelin, Russell Haswell, Carl Michael von Hausswolff, Florian Hecker, Fielding Hope, Anthony Shakir, Christophe Charles, Boris Shershenkov, Adrian Sherwood, Olga Shishko.
V–A–C Live is aperformance programme of the V–A–C Foundation. Inaugurated in 2016 as a series of events under the common title of Cabaret Kultura, it comprises of three evenings of experimental performances in London's Whitechapel Gallery.