Place:
The Polytechnic Museum
The joint project of the V–A–C Foundation and the Polytechnic Museum is an artistic statement, a proposal for landscaping in the context of vertical architecture, and an important urban initiative through which art literally goes beyond the walls of the museum.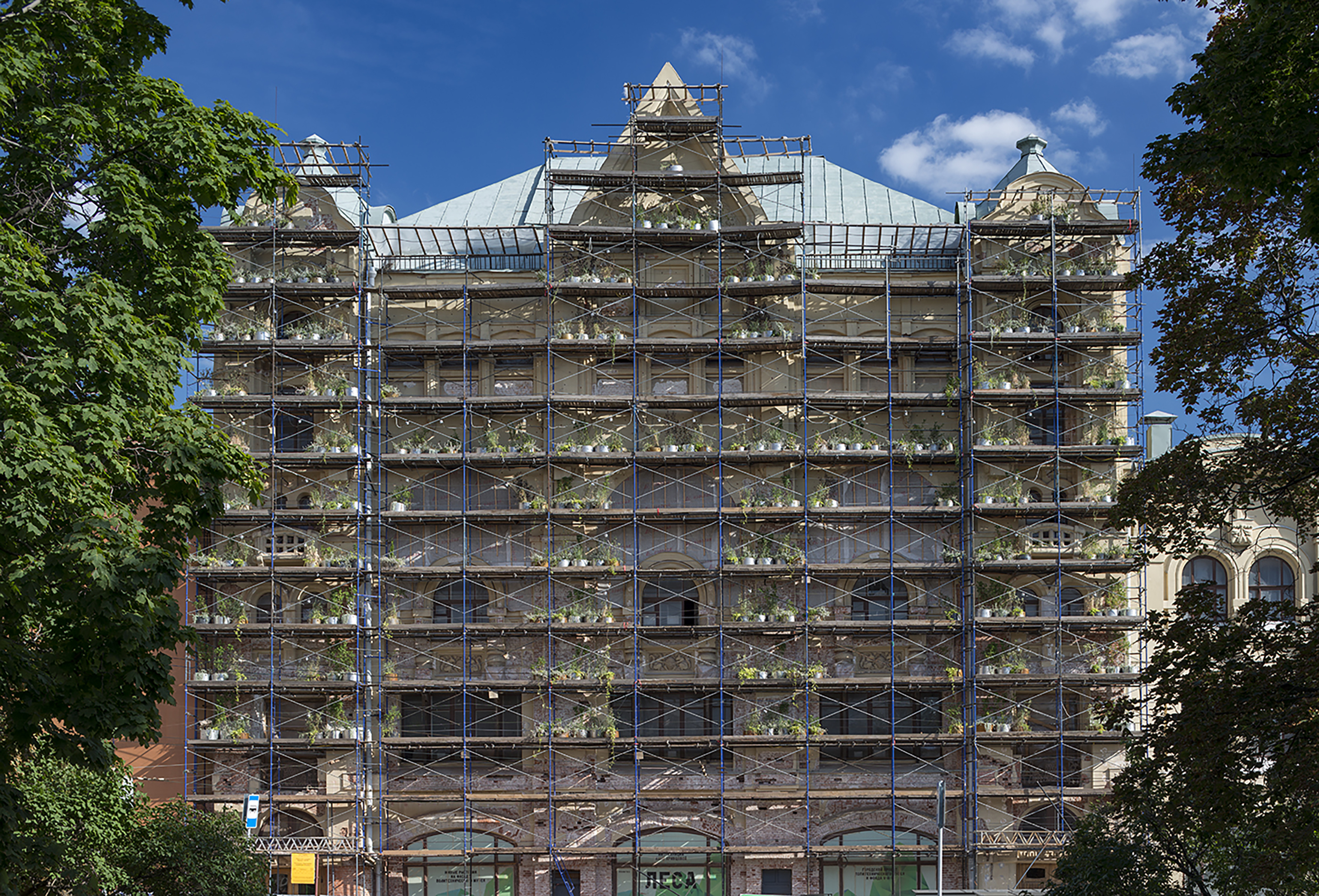 Anna Krivtsova's installation Scaffolding/Woods on the historic building of the Polytechnical Museum consists of a vertical garden with real trees and shrubs on building works. The artist draws attention to a common urban detail — scaffolding works. Sometimes they replace the facades and recognizable features of the Moscow landscape for many months and even years, but are not usually perceived as an independent element of the urban landscape. The artist offers her own solution: her installation of plants can travel around the city, located on scaffolding temporarily out of use due to a suspension in restoration or construction work.
The project was created in collaboration with architects who developed a mobile modular system for plants, and gardeners who proposed the plants that are best adapted to the Moscow climate. The installation is first placed on the scaffolding of the northern facade of the historic Polytechnical Museum building in Lubyanka square and remains there for a month while restoration work is carried out on the other sections of the building. A fine view of the scaffolding (commonly referred to as "woods" in Russian) can be found from the observation point of the Central Detsky Mir (Children's World) department store.
The project was selected for the short list of the Expanding Space programme.