The first solo exhibition of the young Russian artists Mikhail Tolmachev at the Central Armed Forces Museum in Moscow.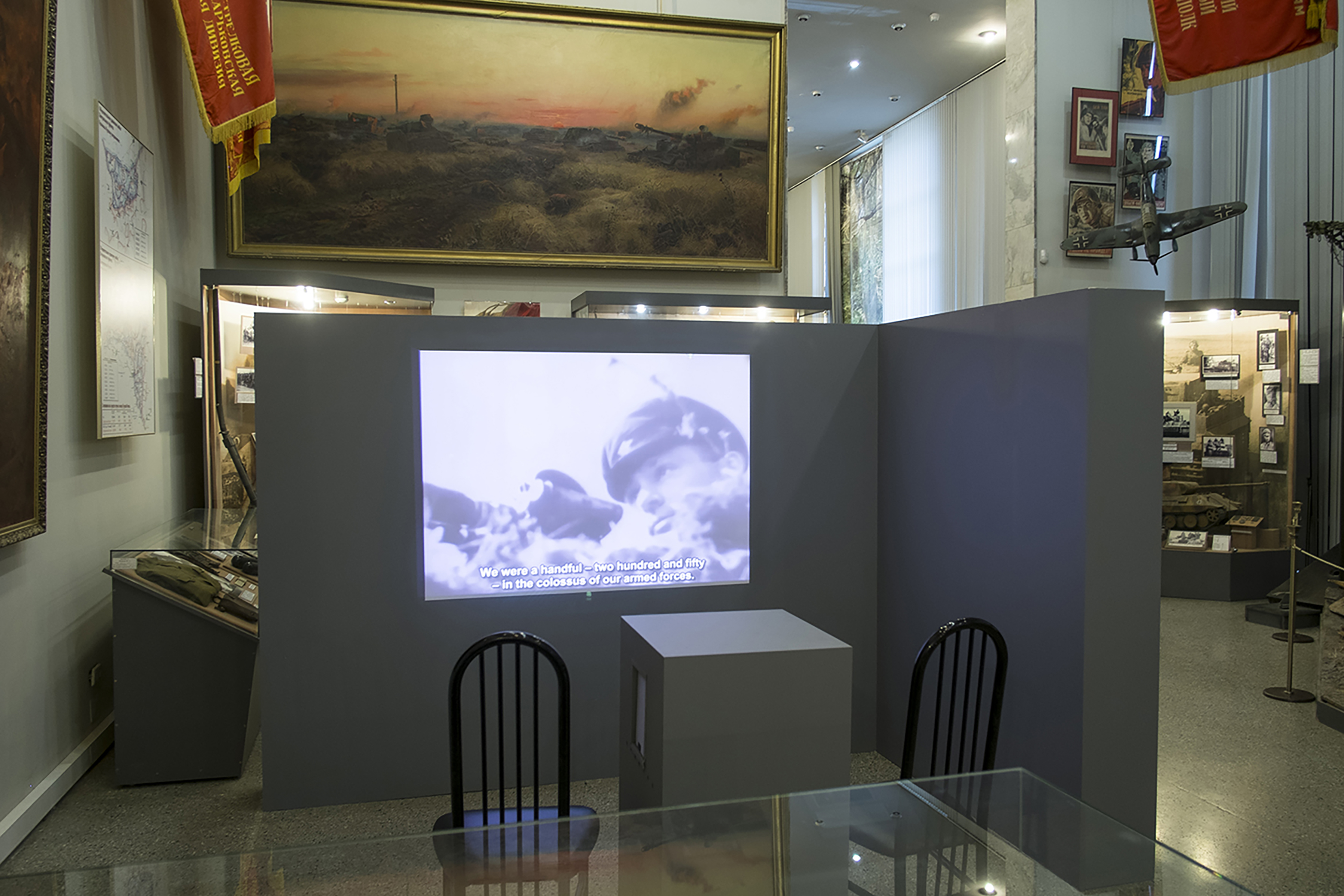 Beyond Visual Range presents an artist's experience of working within a non-art museum which then is transformed into an artistic medium, into an artistic interlocutor as well as an accomplice. For the preparation of the exhibition Tolmachev was granted access to the funds and archives of the Central Armed Forces Museum, one of the largest military history museums in the world. The artist explored the politics of representation of military conflicts, the tactics and methods of exhibition, how space distribution works in the museum and the museum's inventory.
Tolmachev's own works are combined with exhibits from the storerooms in the museum. After studying photographs, an art collection, and a repository of armaments, Tolmachev combined military optics with the works of war artists seconded to the troops in Afghanistan and Vietnam and drawings from the Nuremberg trials, juxtaposing them directly with amateur videos and Soviet documentaries.
The museum's inventory cards which are exhibited separately describe military photographs in a formulaic language. They are given a supplementary verbal interpretation to the already subjective and ideologically filtered statements.
On the rooms of the museum was assigned to the artist for an installation where exhibition equipment mimics artistic forms: they all spill light into the space where in different zones, news and soldiers' walkie talkie conversations during the 2008 war in South Ossetia are overheard.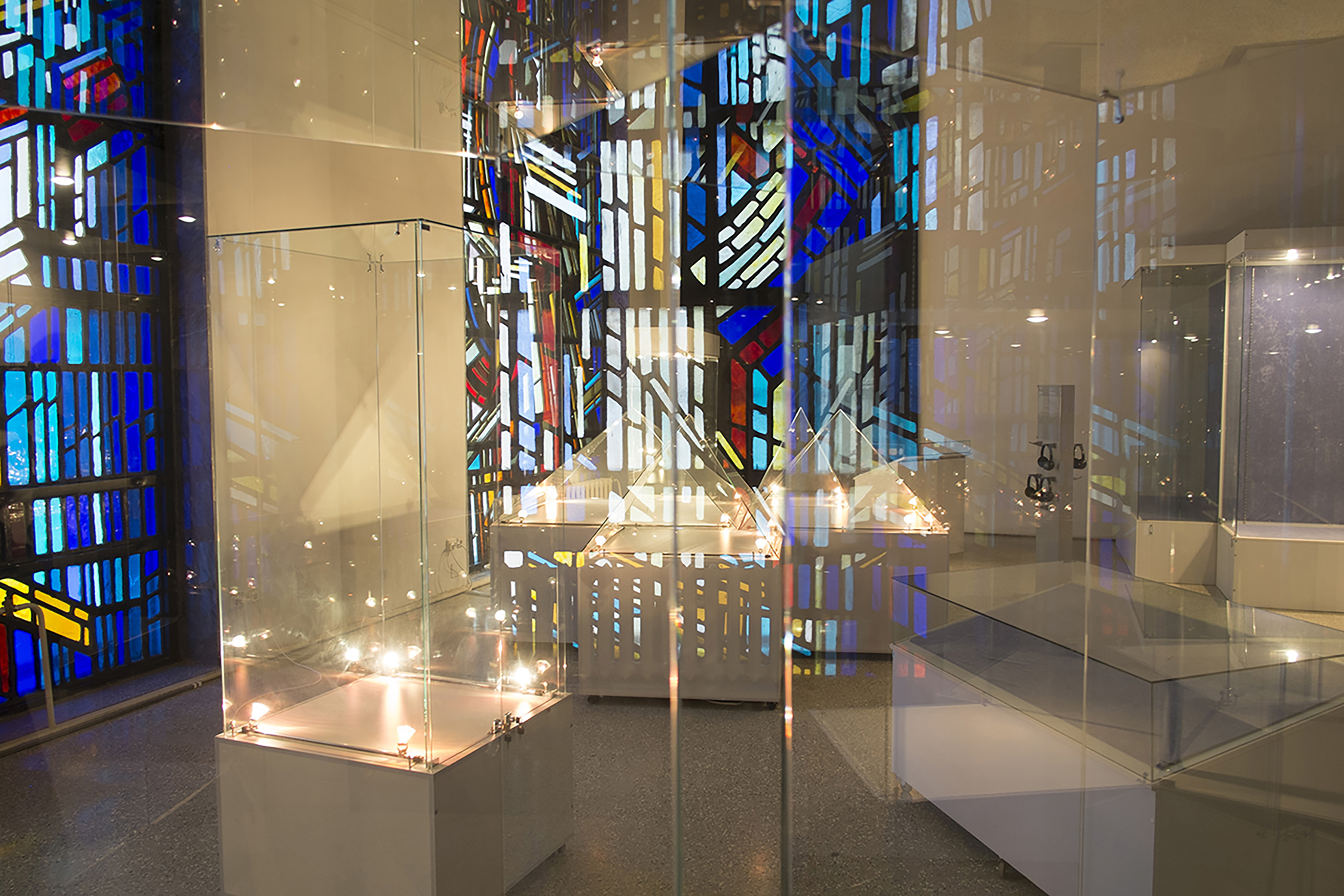 Tolmachev shows interest in the role and experience of the documenting subject — the war artist, the journalist or the soldier. Beyond Visual Range includes the work based upon a series of interviews with contemporary Russian military photo correspondents. The artist focuses on how military conflict is presented as a whole and within the museum in particular. He considers the function of vision transformed by military technology and compares looking down a gunsight with the gaze of someone looking at a cabinet display in a museum.
Beyond Visual Range addresses the key issues of the evolution of the document and the exhibit, the role of the museum itself and its tactics, the artistic and cultural strategy for the development of modern society (all that which lies at the heart of the V–A–C exhibition programme).
A bilingual catalogue will be published about the exhibition.
Mikhail Tolmachev is a Russian artist, a recipient of the Olga Lopukhova scholarship programme, and a student at the Leipzig Academy of Visual Arts.
Central Armed Forces Museum of the Russian Federation is one of the largest military history museums in the world. Founded in December 1919, throughout its existence it has accumulated an extensive range of objects and items of Russia's military history. More than eight hundred thousand individual exhibits, including large-scale military hardware, are available for viewing at the museum.