Moscow Museum of Modern Art (MMOMA) and VICTORIA — The Art of Being Contemporary Foundation present a solo exhibition of Andrei Monastyrski, one of the most important Russian contemporary artists, a leader of Moscow conceptualist school.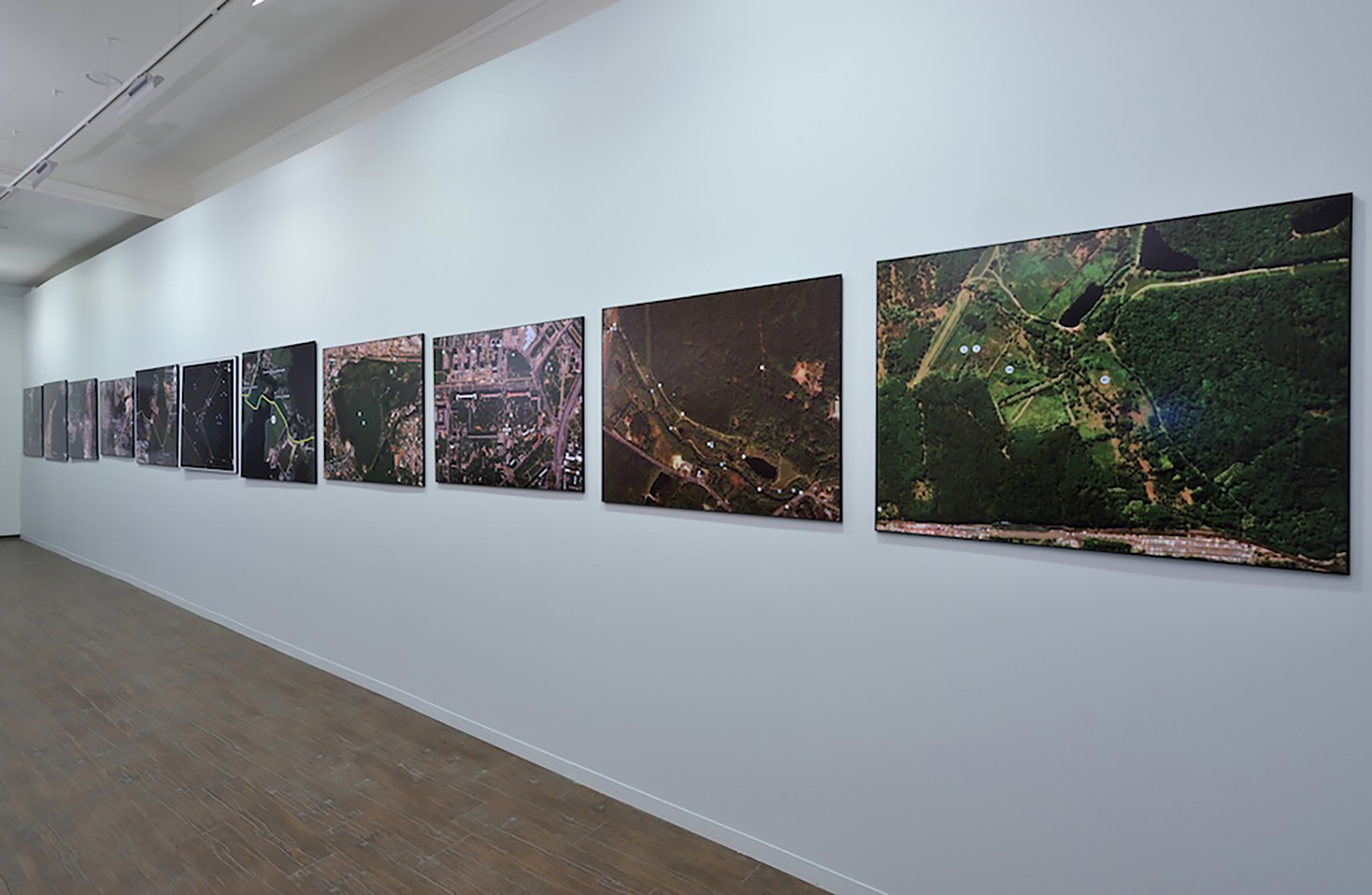 The aesthetic field created by Monastyrski is composed of a number of equally significant components: artworks, theoretical texts, performances, poetry, and documentations of the projects by the Collective Actions group, of which he is the leader and the driving force since 1976. This first Monastyrski's museum exhibition is the starting point for the theoretical comprehension and representation of the artist through a retrospective of his installations.
The exhibition intends to start building a synthetic overview of the artist's work over the past 30 years, based on installations and documentations of the Collective Actions performances. It features works previously not shown in Moscow (such as the Fountain installation that toured major European museums, and Goethe, exhibited at Documenta XII in Kassel and Chicago), as well as new installations — Corridor of CA and Encasements.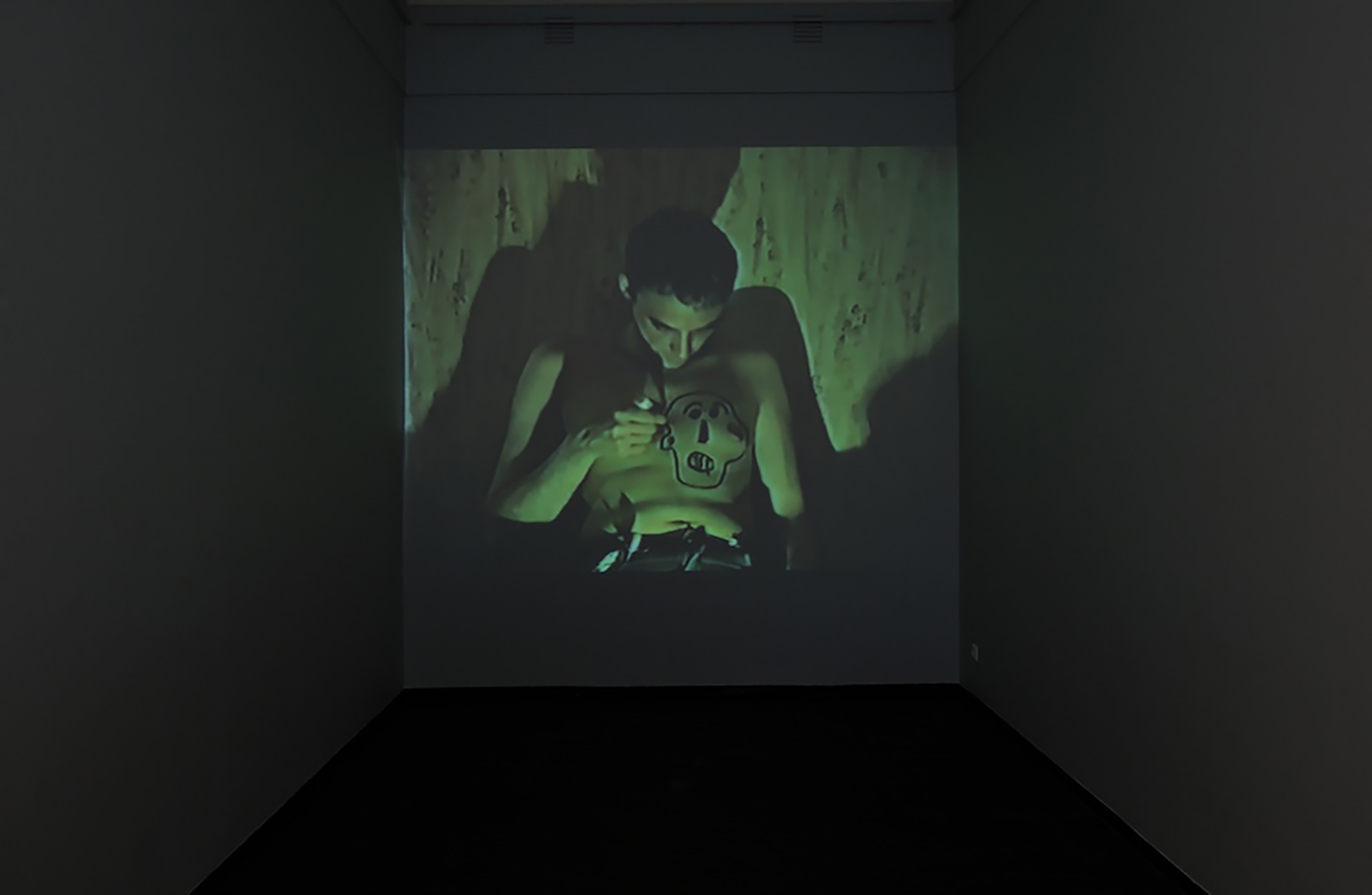 In the 1970–80s, within the Russian conceptual art movement, as well as in the West, Collective Actions was regarded as the cutting edge of contemporary art, an 'art after philosophy'. These books are nothing short of the history of contemporary art in the USSR and post-Soviet Russia. This was an art of international level; it poised and resolved most general problems and issues of art theory: in plastics, in style, in discourse. The same problems and issues were common for the international evolution of contemporary art: from Duchamp and Dada, through Fluxus, John Cage, Dennis Oppenheim, and Chris Burden to Vito Acconci, Bruce Nauman and many others.
The exhibition catalogue to be published later will bring new opportunities to 'lattice actualisations' of Monastyrski's work. Robert Storr, Klaus Biesenbach, and Ilya Kabakov, the key figures of the international contemporary art scene, will present both a universal perspective and a personal viewpoint on his work in their essays and dialogues with the artist.
Andrei Monastyrski was born in 1949 in Petsamo (Murmansk region, Russia). Graduated from the Language and Literature Department of the Moscow State University. Since 1975 his practice oscillates between installations, objects, writings and performances; one of the leaders of Collective Actions group (1976–2010); author of the Trip out of Town anthology by CA group; originator of the Moscow Archive of New Art anthology (1986–1990); originator of Glossary of Terms of Moscow Conceptualist School (1999). He participated in group exhibitions of Apartment Art (1982) and Club of Avant-garde (KLAVA) in Moscow, as well as in many other exhibitions in Russia and abroad.
Selected solo exhibitions:
Andrei Monastyrski (Kunstihoone, Tallinn, 2008); Earthworks (StellaArtGallery, Moscow, 2005); '70s and Other Works (NaviculaArtis, Saint-Petersburg, 2000); Gosagroprom (Gosagroprom, Moscow, 1998); Branch (XL Галерея, Moscow, 1996); Untershriften (Kunstwerke, Berlin, 1994).
Selected group exhibitions:
HideandSeek (Chicago, 2010; 52nd Venice Biennale, 2007); Documenta 12 (Kassel, 2007); Vincent 2006, (Amsterdam, 2006); Angels of History (Antwerp, 2005); Moscow Conceptualism (Berlin, 2005); 50th Venice Biennale (2003); Art of the 20th Century (Moscow, 2000); L'Autremoitié de l'Europe (Paris, 2000); Global Conceptualism… (New York, 1999); KunstimUntergrund (Vienna, 1999); Praprintium (Berlin–Bremen, 1998); Collective Actions (New York, 1997); PassaggioaOriente (45th Venice Biennale, 1993); SowjetisheKunst um 1990 (BinationaleIIIsrael/UdSSR, Kunsthalle, Dusseldorf, 1990).
Collective Actions group (CA) was founded in 1976. Nearly 35 years later, most of the CA original members — Nikolai Panitkov, Igor Makarevich, Elena Elagina, Sergei Romashko, Sabine Hansgen — continue to work together (Nikita Alexeev left the group in 1983 and Georgy Kizelwalter in 1989). The group have staged 125 performances that have been documented in the ten-volume (volume 11 is a work-in-progress) Trips out of Town anthology. As early as 1977, only a year after the group's formation, Flash Art, the leading international art magazine at the time, published a major article about CA with a photograph of one of their performances on the cover (next to the works of Beuys, Serra and Boltanski). The same year documentation of CA's actions was shown at the Venice Biennale.