Our photo lab places special emphasis upon manual analogue photo printing, both black-and-white and color (C-print), in large formats (up to 182 mm wide). Alternative technologies are also available to users, including cyanotype, photogram, and ambrotype. The lab has an Canon inkjet printer for digital large-format printing and a light control system which helps to achieve the most accurate colour results. The workshop is also equipped with everything necessary for developing photographic films of any format, as well as scanning and digital processing of files.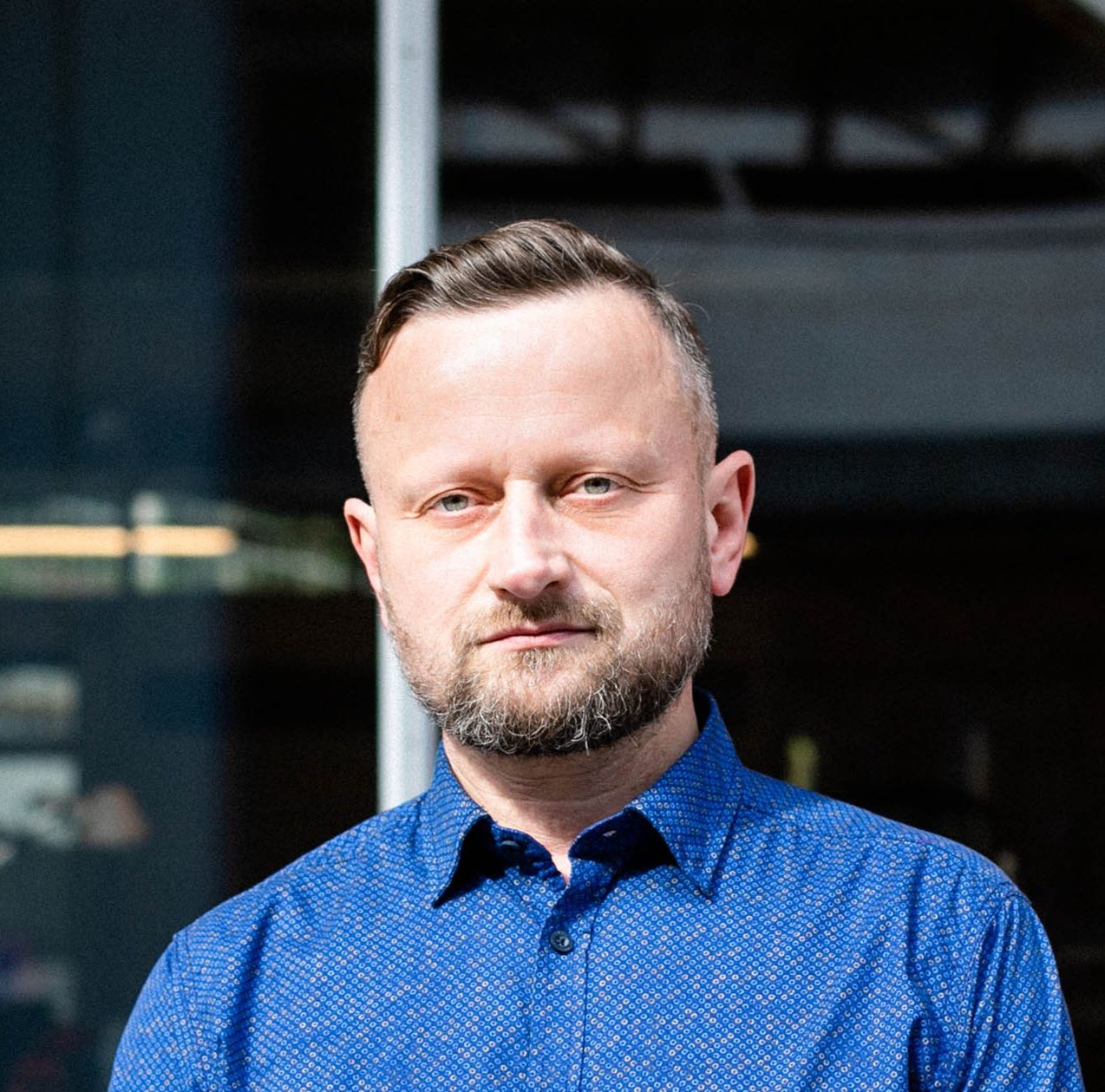 Andrey Shagin
Head of the Photo Lab
Graduated from Polygraphic College No. 56 as a photographer. Worked as a photoprinting technician at ITAR-TASS Agency (1991-2001), then moved to a private photo laboratory to dedicate more time to creative photoprinting. At the Vaults, he helps visitors print analogue black-and-white and colour photographs.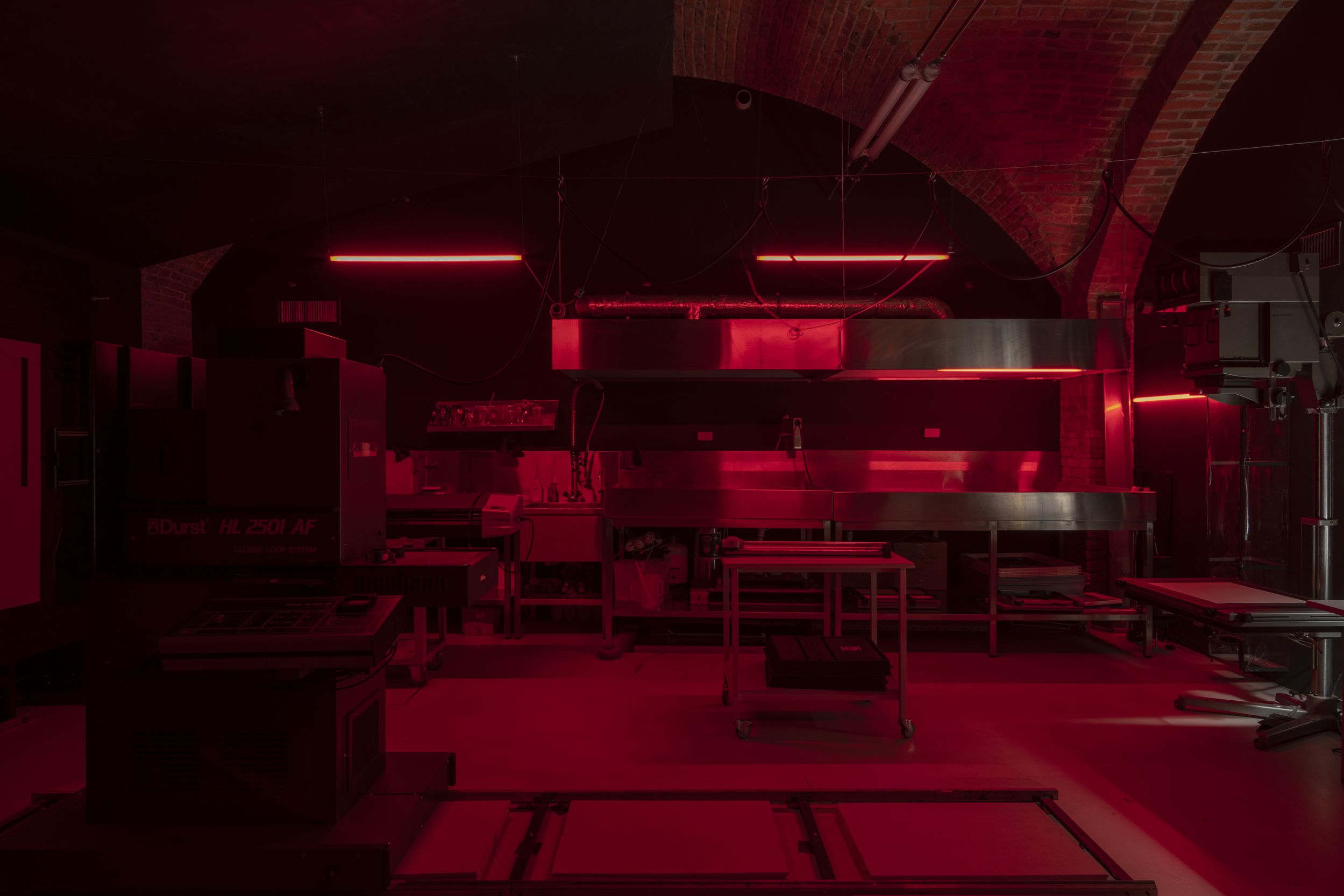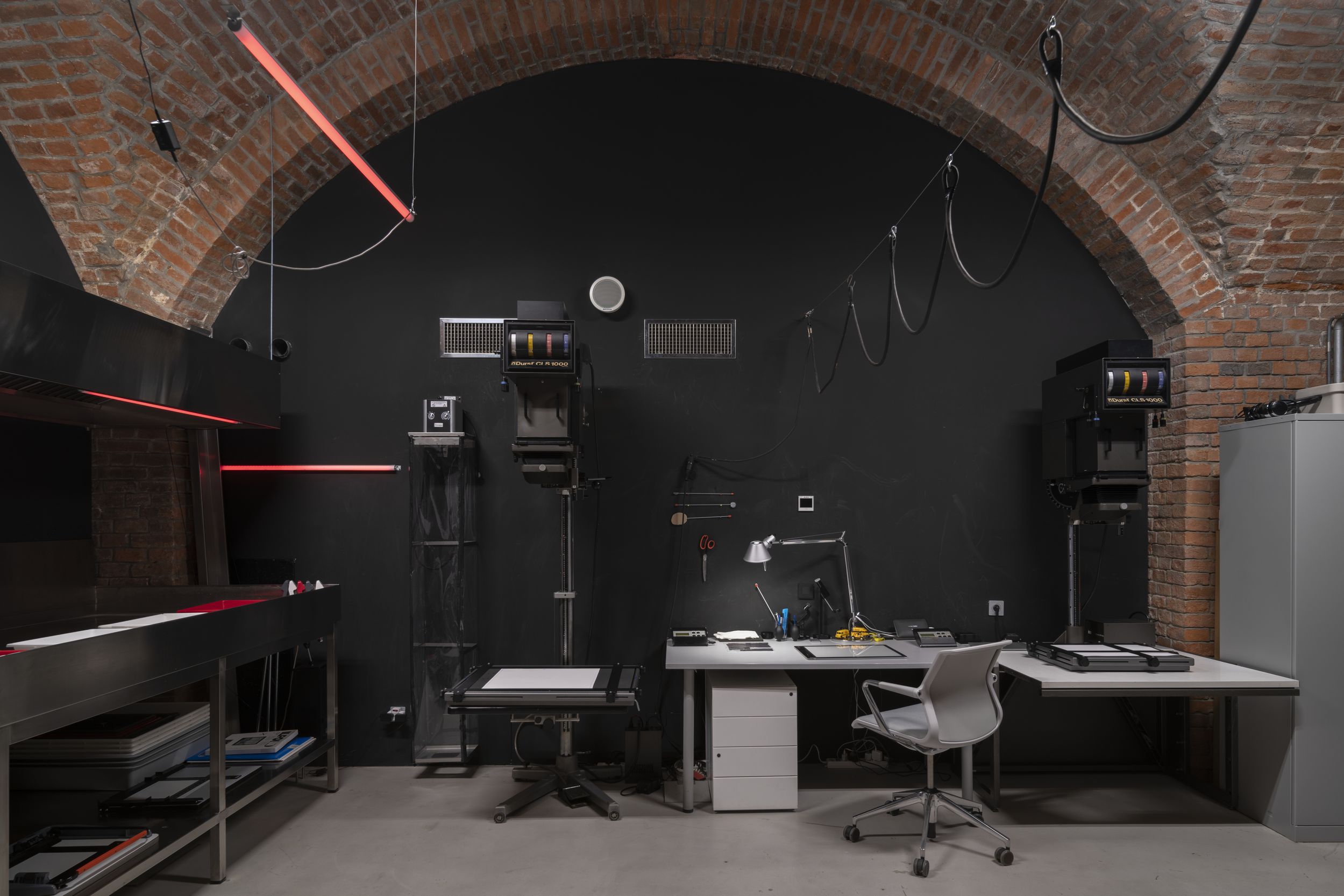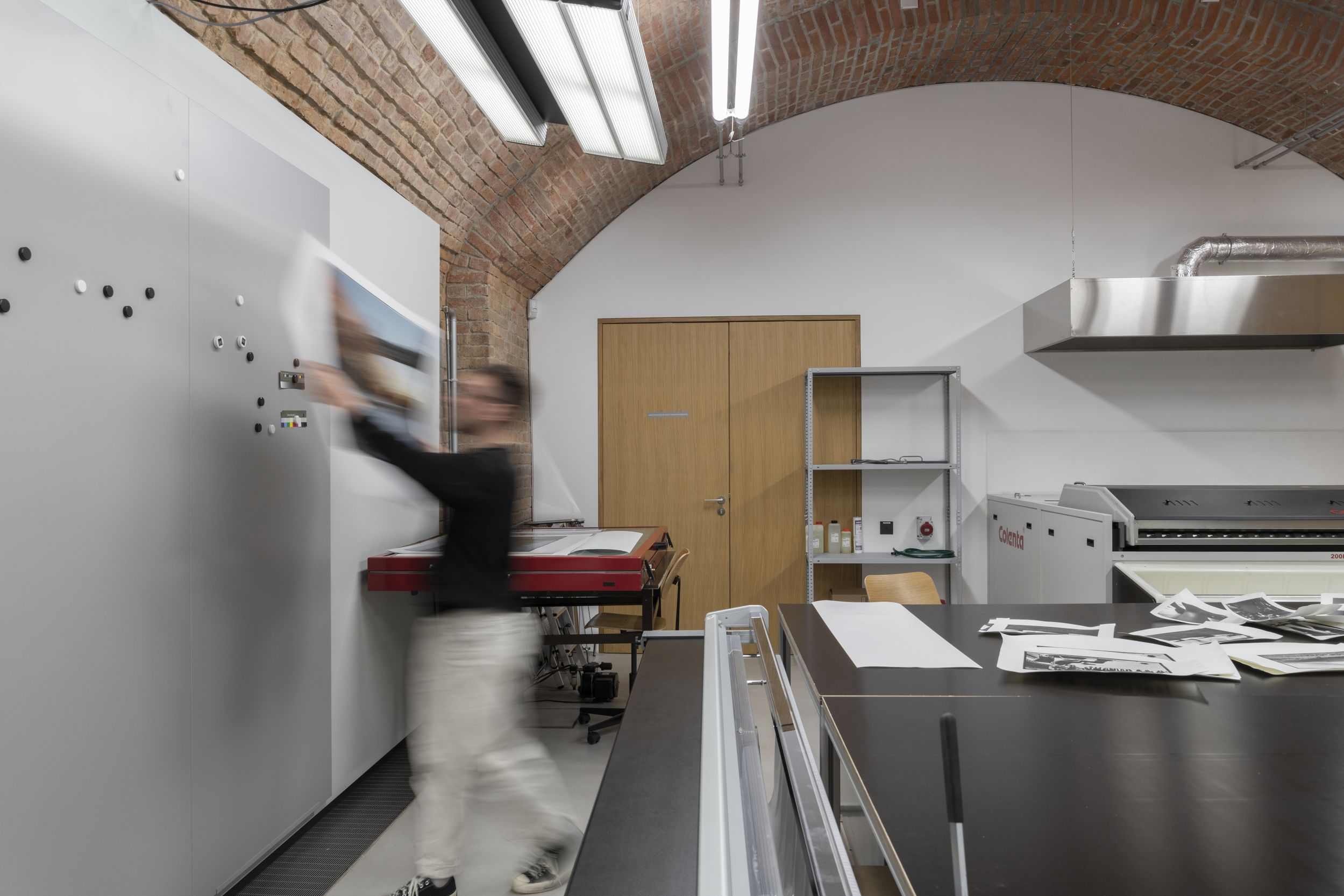 Colenta 200 RA 80 Processor (photographic developer) for colour photos, 2000 mm width
Durst 138 cls1000 enlarger
Durst 2505AF enlarger for large format printing
Jobo CPP 3 Processor for color or b& w film and prints
Jobo ATL 1500 Processor for color or b& w film and prints
Canon imagePROGRAF iPF6100 large format inkjet printer
Epson 7180 printer

Just Normlicht LED Wall Illumination Solution (test light system)

HGP360 Hot Press vacuum press

Epson Expression 12000XL Pro flatbed scanner

Plustek OpticFilm 8200i Ai scanner for 35 mm film
Floor 1
Floor -1
Technical
room
Technical
room
Technical
room