Here you can work with different types of metal and wood, as well as plastic, wood-based composite materials, cardboard and leather. The carpentry workshop is equipped with modern manual and programmable equipment for cutting, milling, grinding, polishing, engraving and other types of processing. The metal workshop has machines for welding, drilling, bending, cutting thin metal sheets and bulk metal products of various complexity.
Among the high-tech devices available to users are, for example, the Flexicam milling and engraving machine, which mills parts according to a three-dimensional digital layout, and the KUKA robotic arm, which is able to mill and print objects made of plastic thanks to different accessories. At the workshop there is everything to varnish, assemble, disassemble, glue, weld objects created by users and paint them under high pressure (a large paint chamber is designed for the latter).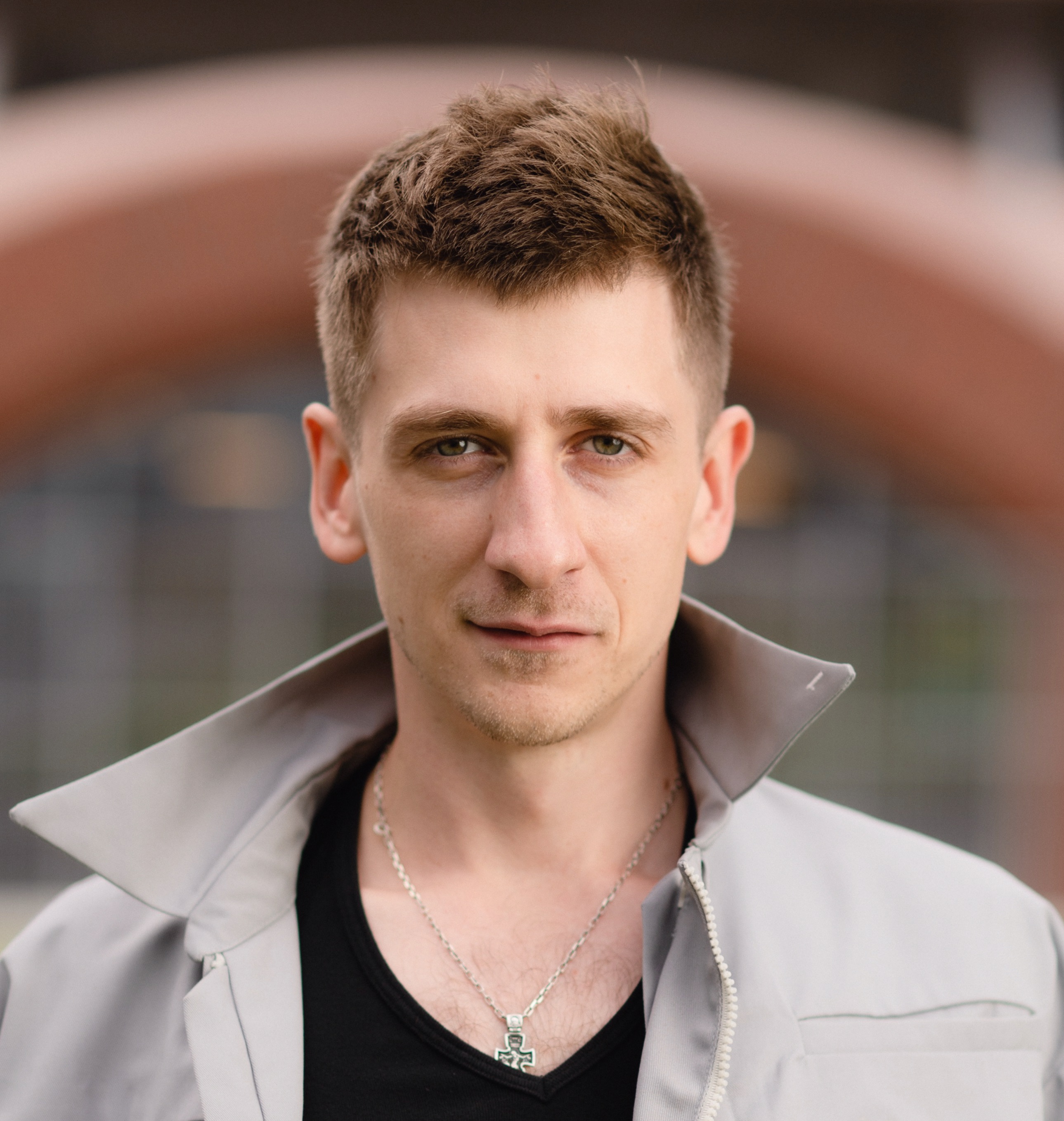 Grigoriy Tolchinskiy
master woodworker

Graduated from Moscow State University of Civil Engineering. In 2014, he qualified as a restorer of historical furniture at the Stroganov Moscow State Arts and Industry Academy and has been woodworking for 10 years. In the Vaults workshops, Grigoriy helps with making original wooden furniture and art objects.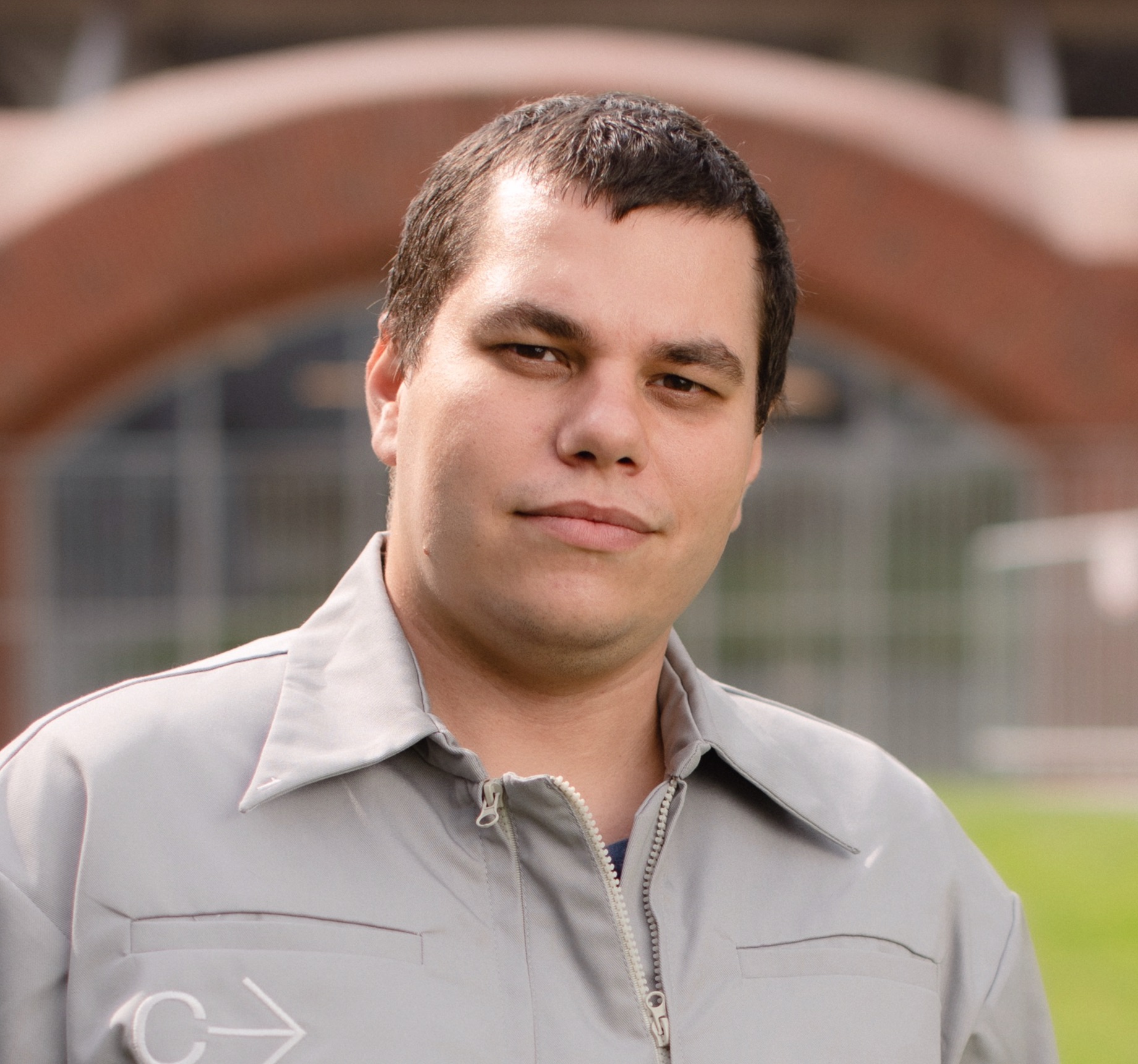 Sergey Kalinin
master in metal crafts and CNC machines

Graduated from the National Nuclear Research University (Moscow Engineering Physics Institute). Headed an experimental workshop at Rosatom Corporation. In the Vault workshops, Sergey helps with 3D scanning and 3D printing, as well as working with metal and other materials with hand tools or on a machine tool.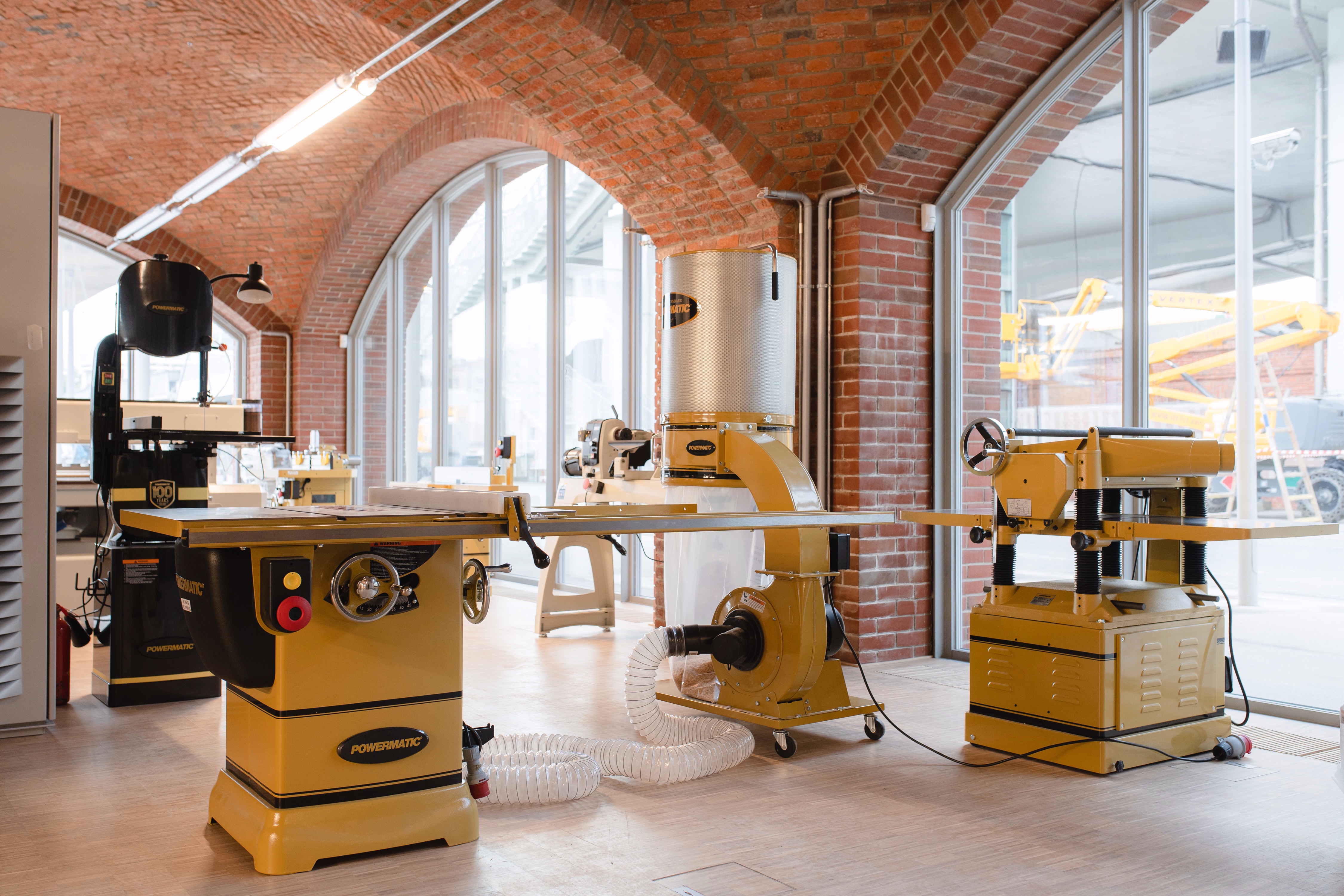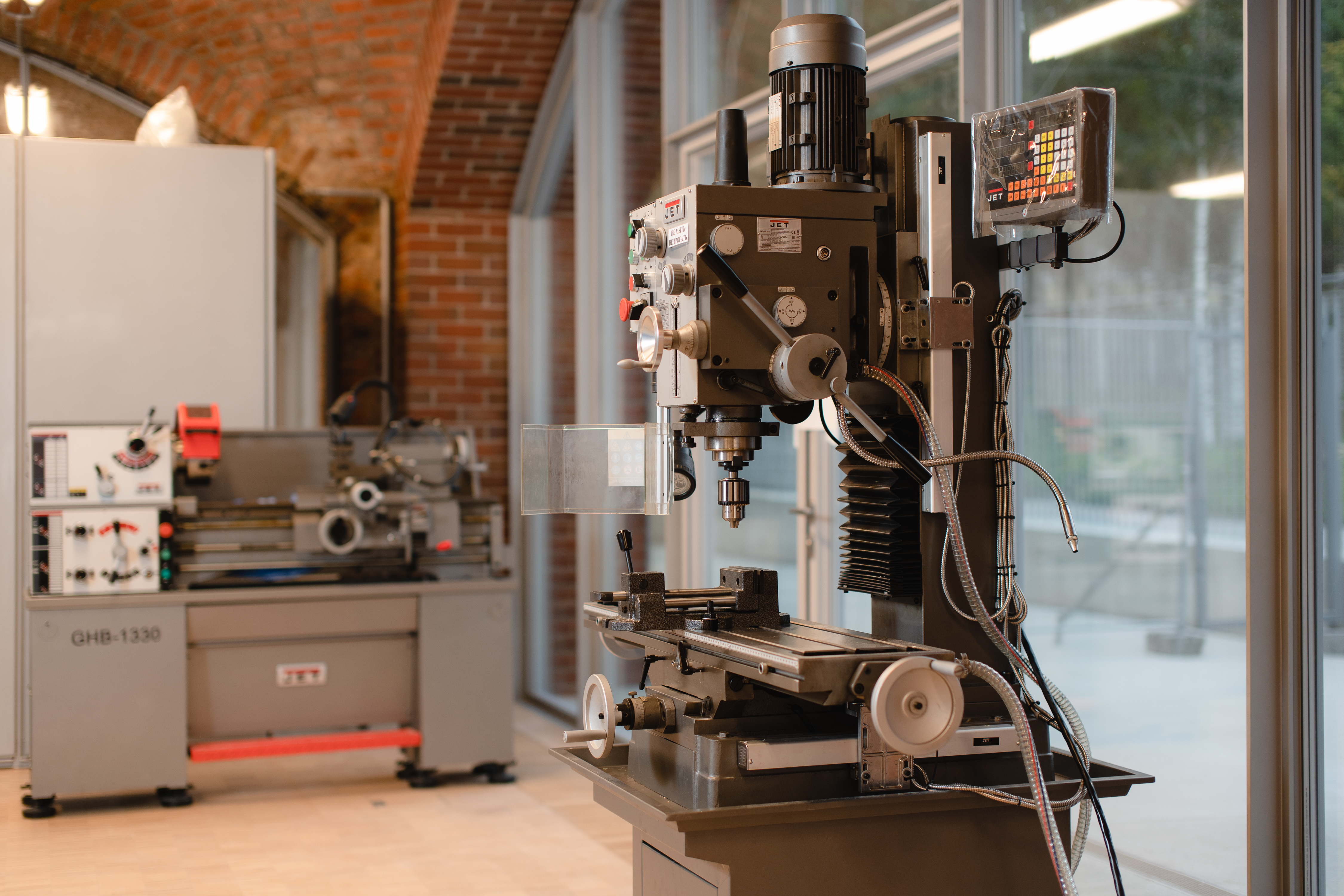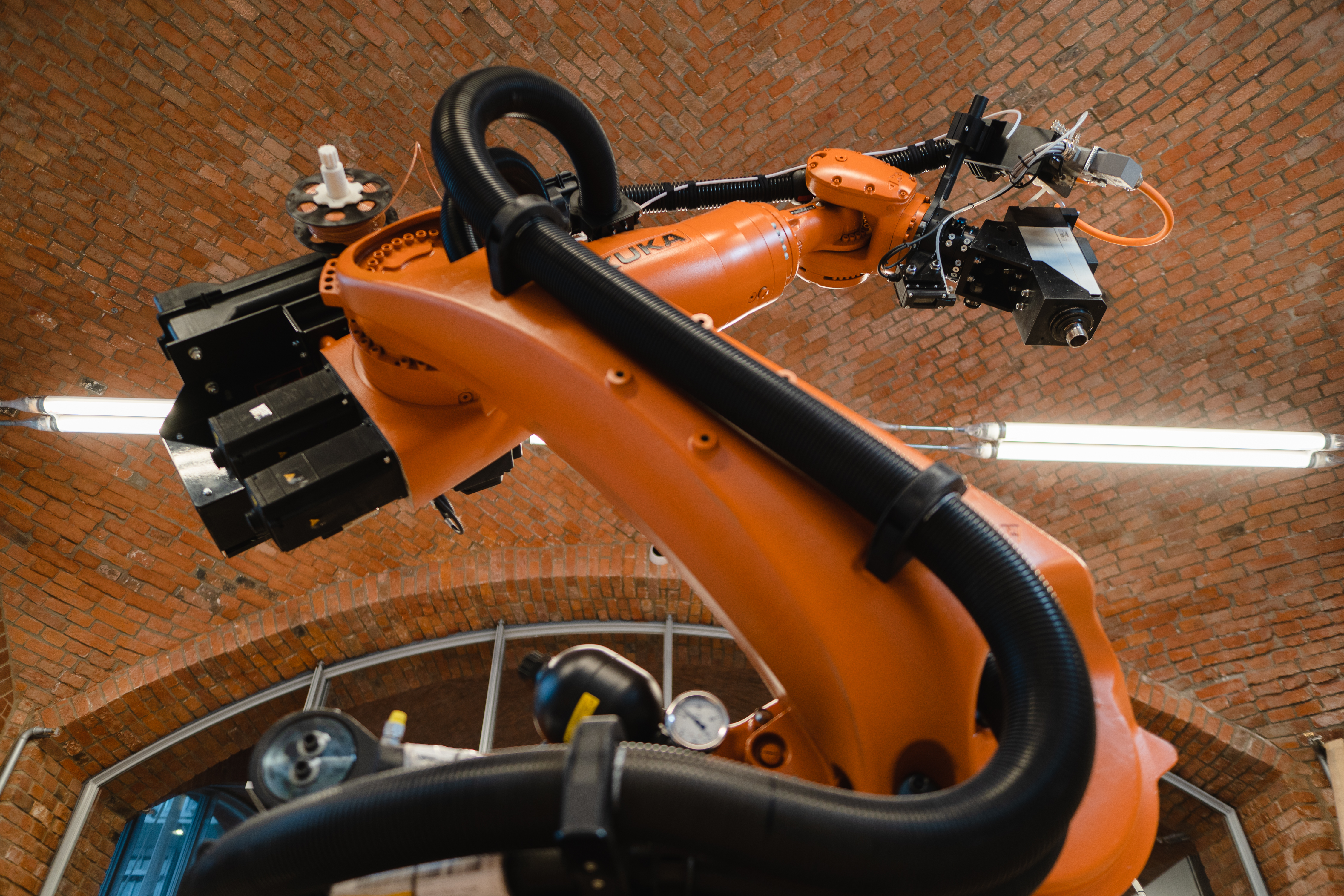 KUKA robotic arm offering the possibility of combining milling and 3D printing
FlexiCAM CNC router — 3-axis professional milling and engraving machine
WATTSAN NC-С1612 CO2 laser engraver — a machine for laser cutting and engraving sheet metal
Powermatic PM1000 table saw
JET JBOS-5 oscillating spindle sander
Powermatic PWBS-14CS band saw
JET JSG-96 combination belt and disk sander
JET JDP-15B benchtop drill press
Powermatic 60НН jointer
Powermatic 209 HH planer
Powermatic PM2700 shaper
JET JWL-1840 eVS woodworking lathe
JET JBSM-75 metalworking belt grinder
JET HVBS-712K metalworking bandsaw
JET JMD-45LPFD mill/drill
Fubag INTIG 200 DC PULSE 31411 welding invertor + torch
Blue Weld STAR MIG 215 DUAL SYNERGIC 816400 semi-automatic inverter welder
JET GHB-1330A metal lathe
JET JDP-13M bench pillar drill (for metals)
Dry paint booth
Floor 1
Floor -1
Technical
room
Technical
room