Eduard Artemyev. GES-2. Anthology. Part I
Over the course of his long career, Eduard Artemyev has written a remarkable number of melodies across a vast range of genres. Anthology, which Artemyev put together for GES-2 in collaboration with V–A–C's sound director, Damien Quintard, brings together pop-ballads and electronic soundscapes, experiments with the Soviet ANS synthesizer, and the scores of Andrei Tarkovsky's Solaris (1972), Mirror (1975), and Stalker (1980). The pieces selected for Tuning are among Artemyev's more rarely-performed, unremembered works, with many of them practically unknown to a wider audience.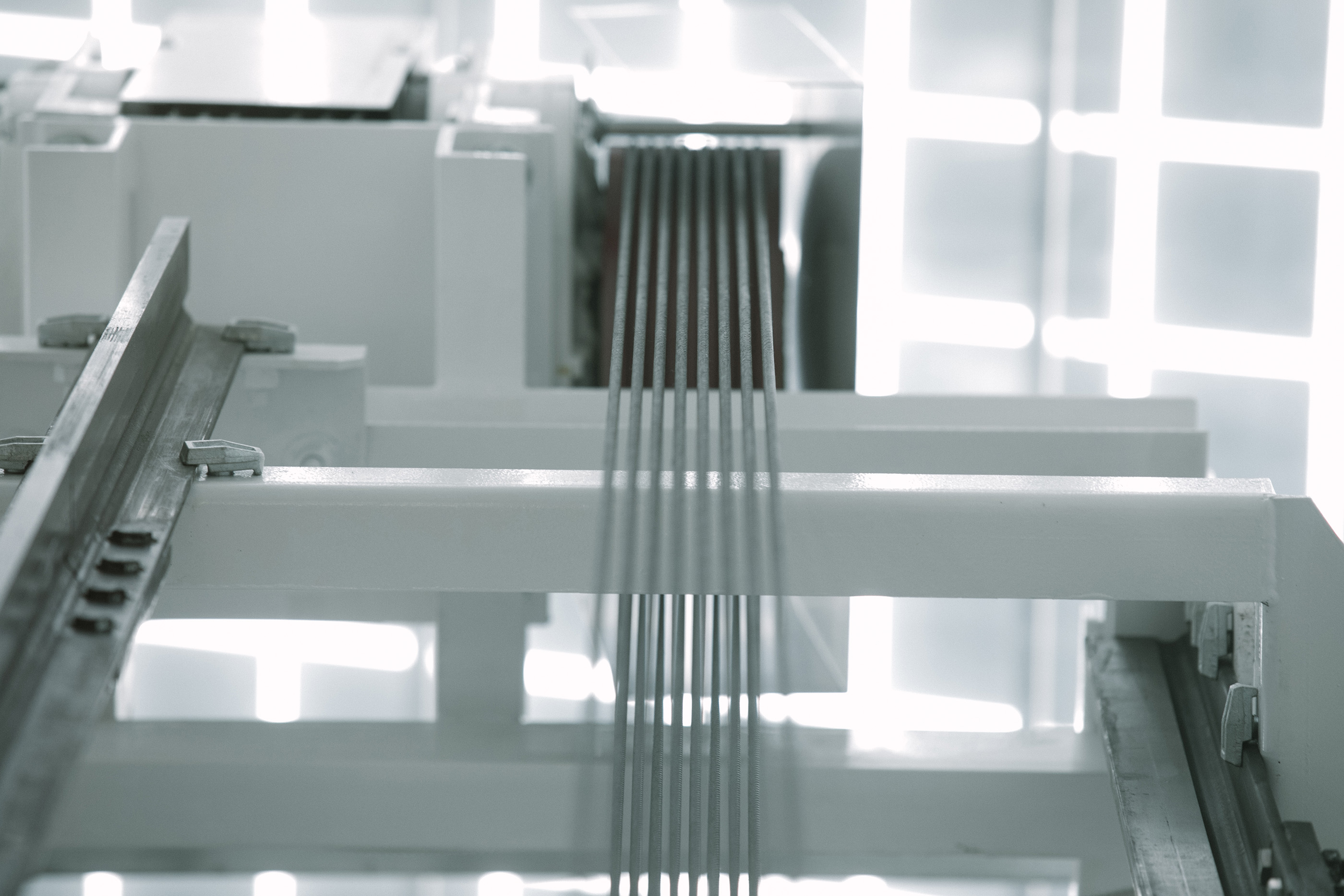 Eduard Artemyev (Novosibirsk, 1937) is a composer. He is the author of the scores to many classic films—Tarkovsky's Solaris, Mirror, and Stalker, Nikita Mikhalkov's An Unfinished Piece for Mechanical Piano (1977) and Burnt by the Sun (1994), Karen Shakhnazarov's Courier (1986)—and cartoons, including Rozaiya Zelma's A Girl and a Dolphin. He was a pioneer of Soviet electronic and electro-acoustic music.
The works in Anthology interact with the architecture of GES-2, transporting listeners to different worlds and faraway places. Re-recorded and re-mixed compositions from the cartoon A Girl and a Dolphin (1979), from the war drama Hot Summer in Kabul (1983), and from other Soviet films that have almost fallen out of public memory will ring through GES-2 in a completely new way. The multi-channel installation positions listeners at the very centre of the music, where, not unlike composers, they find themselves explorers of new territories, on the threshold of great discoveries.