This pavilion, whose leitmotif is movement in space and time, refers to the Art Nouveau style and the peculiarities of chamber music perception.
GES-2 House of Culture's new Tuning–3 project develops and nuances the conversation begun in 2022 by Tuning and Tuning–2. With Tuning–3, we turn to musical works created in the 19th and 20th centuries, and to the experience of private listening, in which environment, images, and sounds complement one another, creating a new world around the spectator.
The string quartet, the favourite progeny of musical Classicism conceived in the aristocratic salons of the eighteenth century, remained a genre intended for a small group of performers and listeners for many decades. A fundamental change only came after the Napoleonic wars, when salon music-making made way for public concerts and professional perform-ers. The first composer to appreciate the potential of the quartet as a «creative laboratory» that provided the conditions for the «radical eman-cipation of music» (as German philosopher Theodor Adorno put it) was quite possibly Ludwig van Beethoven. In this genre, as musicologist Larisa Kirillina writes, the composer «can use any methods whatsoever, including experimental ones, and give full rein to personal expression, even making a confession.»
Beethoven's late quartets became a field for elaborate experiments with sound material. Quartet no. 14 in C-sharp Minor, op. 131, completed in 1826, was far ahead of its time: in its fanciful and unusual seven- movement structure, musical reality is unstable and disharmonious, and the tonal and melodic discoveries contain a clear anticipation of the next musical era — Wagner's Tristan and Isolde (1865) and Late Romanticism.
Radical transformation, a tectonic shift, going beyond present reality — these are the leitmotifs of this pavilion. The interior resembles a recording studio — a space where every work is performed many times to achieve an ideal sound. But here we see a mere stylization, not a precise reconstruction: instead of the glass separating the sound engineer from the performers, there is a green light box, which bathes the entire room in psychedelic shades. This is almost like a chromakey screen—the back-drop that allows the artist to place characters in any situations during the editing process, or to create non-existent worlds. The character in the studio intensely contemplates the familiar and mundane, gradually reaching ecstatic revelations. Another role for the character is that of sensitive observer, inclined to indulge in speculations and bold flights of imagination. This role is supported by art works that investigate unexpected transformations of the customary world order and unprogrammed dimensions of reality.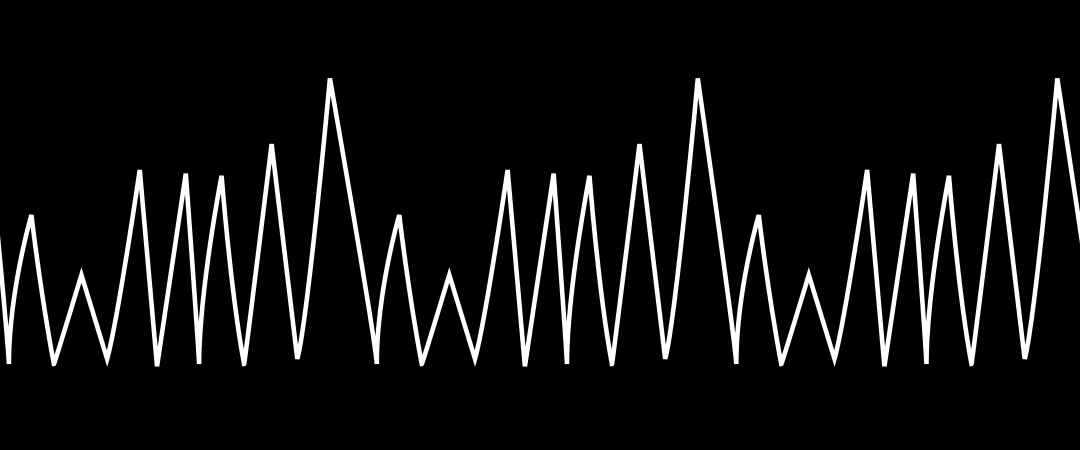 Oleg Vassiliev's triptych, part of his From the Poems of Vsevolod Nekrasov (1991) cycle, is composed of three practically identical images resembling photo negatives of a person whose gaze is directed towards a house surrounded by trees. These compositions are almost posters, but instead of slogans, their centres are occupied by lines of poetry by the nonconformist poet and friend of the artist Vsevolod Nekrasov. These pithy messages with repetitions contain an oppressive melancholy — an existential tension that is heightened by the idyllic features of the suburban landscape.
In her project Arcadia (2016–2021), photographer Anastasia Tsayder studied the metamorphosis of the post-Soviet urban space over several years: monotonous dormitory districts, engulfed in uncontrollable vegetation resembling chthonic forces. Initially conceived of as embodiments of rational organisation, through Tsayder's lens these socialist garden towns become a hybrid of romantic landscape and post-apocalyptic scenery.
Constrastingly, in his cycle Reverse Perspectiven (1986), Francisco Infante-Arana transforms the natural landscape through simple manipulations: tree trunks wrapped in tinfoil look like abstract compositions by classic artists of the Russian avant- garde. These completely unremarkable trees become synthetic systems comprising elements of the natural and artificial. Along with five of these transformed trees, there is also a portrait of the artist with his colleagues at work. The artwork is displayed with a record of its production, which practically looks like a family photograph.
In Romantic Seascape II (1989), the conceptualist Ivan Chuikov also experiments with images of nature in art: he dissects the artistic space like a skilful anatomist, and the landscape — one of the chief subjects of Western European art — is broken up into a mosaic of aggressive colour planes and figures, becoming a depiction of a visual hallucination.
Ludwig van Beethoven (1770 –1827)
Quartet no. 14 in C-sharp Minor, op. 131, 1825–1826
V. Presto
VI. Adagio quasi un poco andante
VII. Allegro
Performed by
Vladislav Pesin, violin
Mikhail Andrushchenko, violin
Lyubov Lazareva, viola
Evgeniy Rumyantsev, cello
Recorded at Petersburg Recording Studio. Commissioned by V–A– C Foundation (2022)
Sound engineer Alexey Barashkin