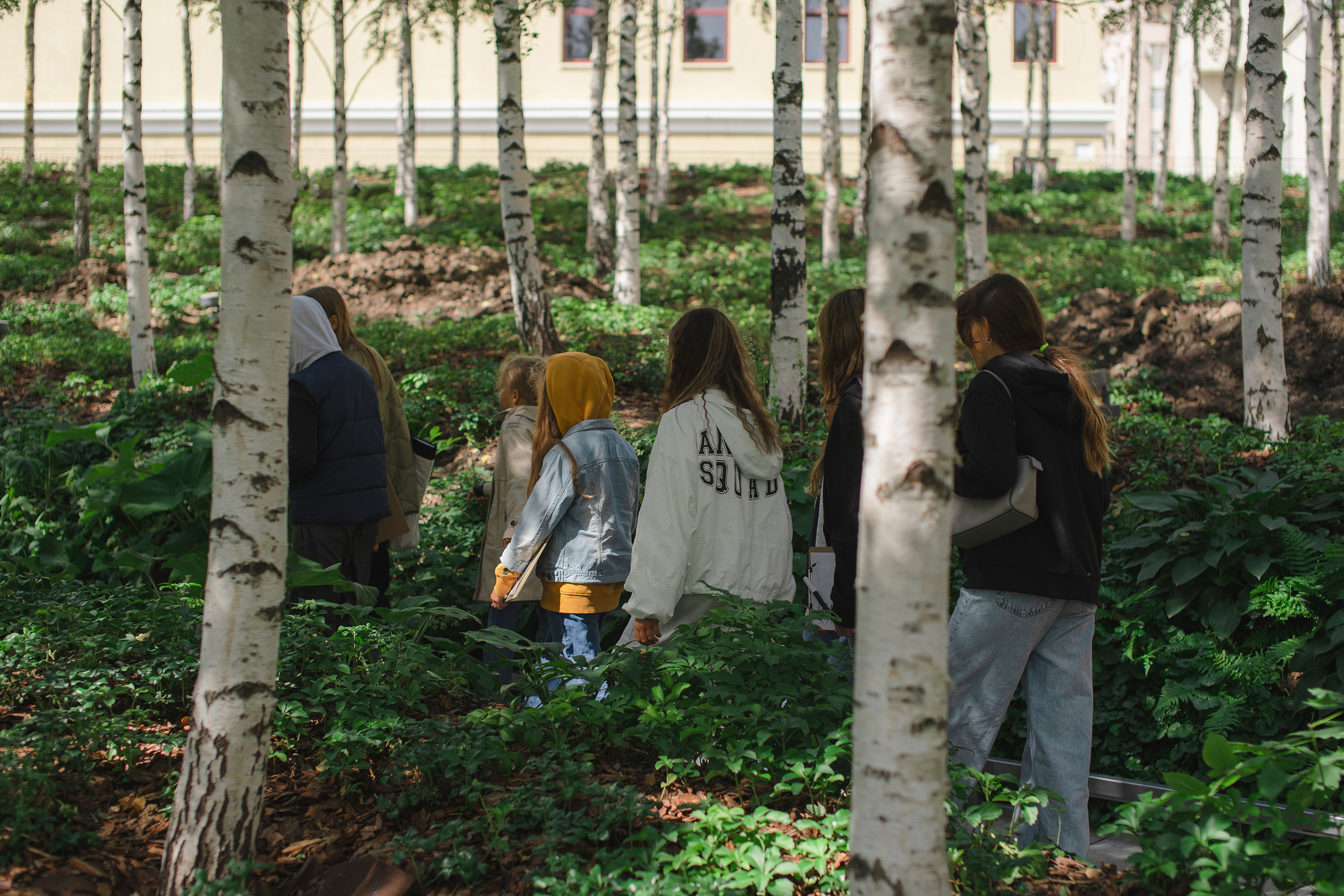 GES-2 aims to become a cultural centre for all, part of the urban environment, a space that residents and visitors know and like, a place that makes people want to stay longer and come back again and again. We strive to make knowledge more accessible; to draw into cultural activities everyone who is eager to discover new things; to show that education is a continuous process, one that has to be brought out of schools and universities and into the urban space.
Our goal is to make GES-2 an open platform for collective cooperation and for positive social interactions. We use the House of Culture's indoor zones and outdoor areas to create a comfortable leisure environment for residents and visitors, providing space for everything, from board games and wellness classes to neighbourhood tea parties and street festivals.
School outreach programmes
These programmes provide opportunities for students and teachers to explore, discuss and analyse the ideas underpinning contemporary culture, as well as to develop their projects in multifaceted collaboration with GES-2.
Our school outreach programmes encompass the following:
conferences for art history and international art teachers;
assistance with school project activities; and
a summer camp based at GES-2.
Visiting formats for school groups
A 'getting to know' GES-2 session: the first visit to the House of Culture is a 1.5-hour interactive lesson built around the seasonal programme or the GES-2 architecture and history.

A day at GES-2: a programme created through the cooperation of a V–A–C Foundation specialist, a schoolteacher and students, based on the intersections between what is happening at GES-2 and what the group is currently studying at school. Students spend several hours at GES-2, The classes are conducted by V–A–C staff, teachers and students themselves.
A class mini-residency at GES-2: if the first visit to the House of Culure sparked interest and you want to return, we offer the chance for schoolteachers and students, together with our specialists, to design a programme of meetings at GES-2 for the entire academic year.
Individual attendance: teachers can use the methodological materials published on our website, prepare their own programme for visiting the House of Culture, book a classroom at the GES-2 educational centre or take their students on a trip around the building.
Do you have any questions about our school programme? Please write to us at schools@v-a-c.org