Attention Practices: Nine Scores for Space, Body and Group Experience
A bodily experience and sensory reflection on the GES–2 space and architecture.
The tour, created in collaboration with the dancer and choreographer Dina Hussein and the choreographer and psychologist Anna Garafeeva, offers participants to experience performative interaction with the GES–2 House of Culture with the help of bodily and movement practices. Based on the perception of space balancing between bodily experience and imagination, as well as on contact with their own bodies and that of the group, the participants will gain a sensual experience of the GES–2 architecture and create their own unique image of the place, based on their personal and collective experience.
Dance training is not required for participation. We recommend wearing comfortable clothes that don't restrict movement, and flat-soled shoes.
Duration of one tour: 90 минут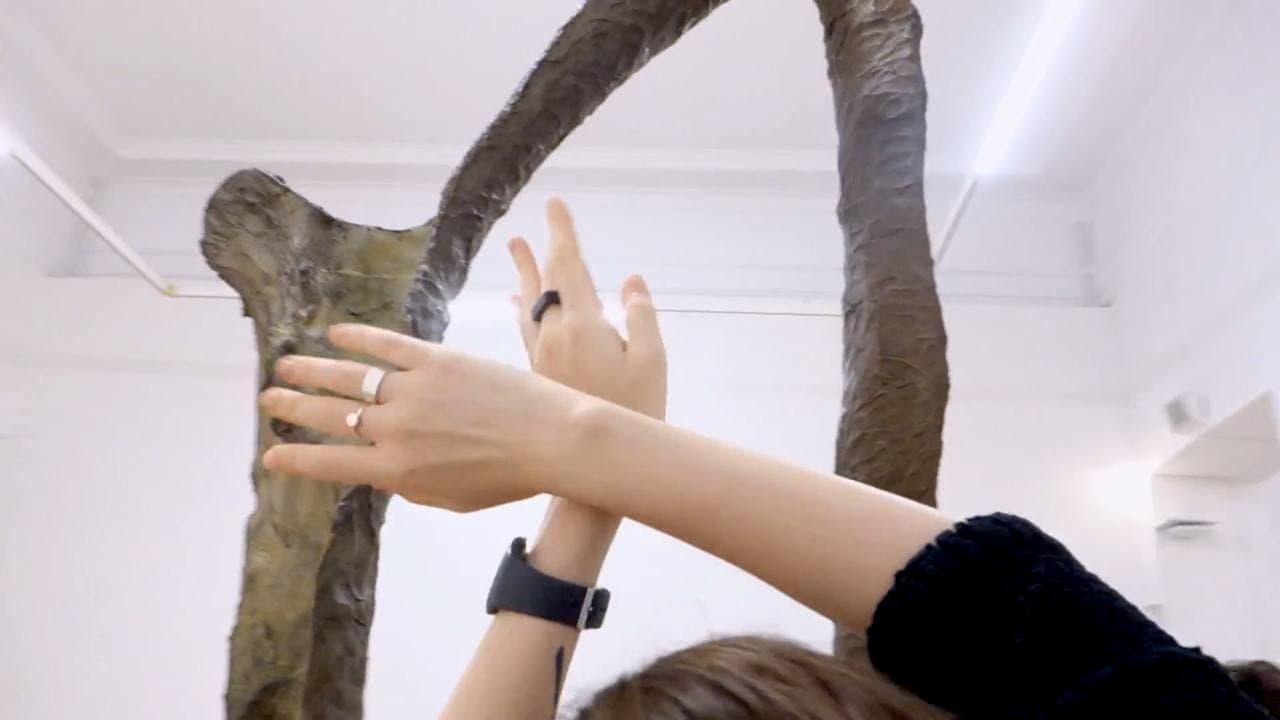 Anna Garafeeva is a choreographer, performer, curator and psychoanalyst. Her areas of interest include interdisciplinary collaborations and search for a new language of performative art together with artists, composers and musicians. As a choreographer she has worked with the Tovstonogov Drama Theatre, the Stanislavsky Electrotheatre, Kazan Theatre for Young Audiences, the School of Dramatic Art, the Taganka Theatre and the Meyerhold Theatre Centre. Nominee for the Golden Mask Award (2017, 2019).
Dina Hussain is a choreographer, contemporary dance curator, dancer, dance activist, artist and teacher. As a dancer, she has worked with such choreographers and artists as Tino Sehgal, Cally Spooner, Louis Tuse, Anouk van Dijk, Philippe Jamet and Régis Obadia. In 2015 she created the SOTA research educational programme with the Theatre Institute, and in 2016 she initiated and curated the Performative Practices Space project. Fellow of Jardin d'Europe, danceWEB and American Dance Festival. Nominee for the Golden Mask Award.