Project: History and architecture of GES-2
In 2009, GES-2 was listed as "an object of cultural heritage of regional significance" by the Moscow authorities—a designation which protected it from being demolished during the wave of redevelopments that took hold of the area at that time. Yet it was not until 2015, when the V–A–C Foundation, which was searching for a new headquarters in Moscow, became interested in the former power station and acquired it, that anyone could decide what to do with this newly recognised cultural monument.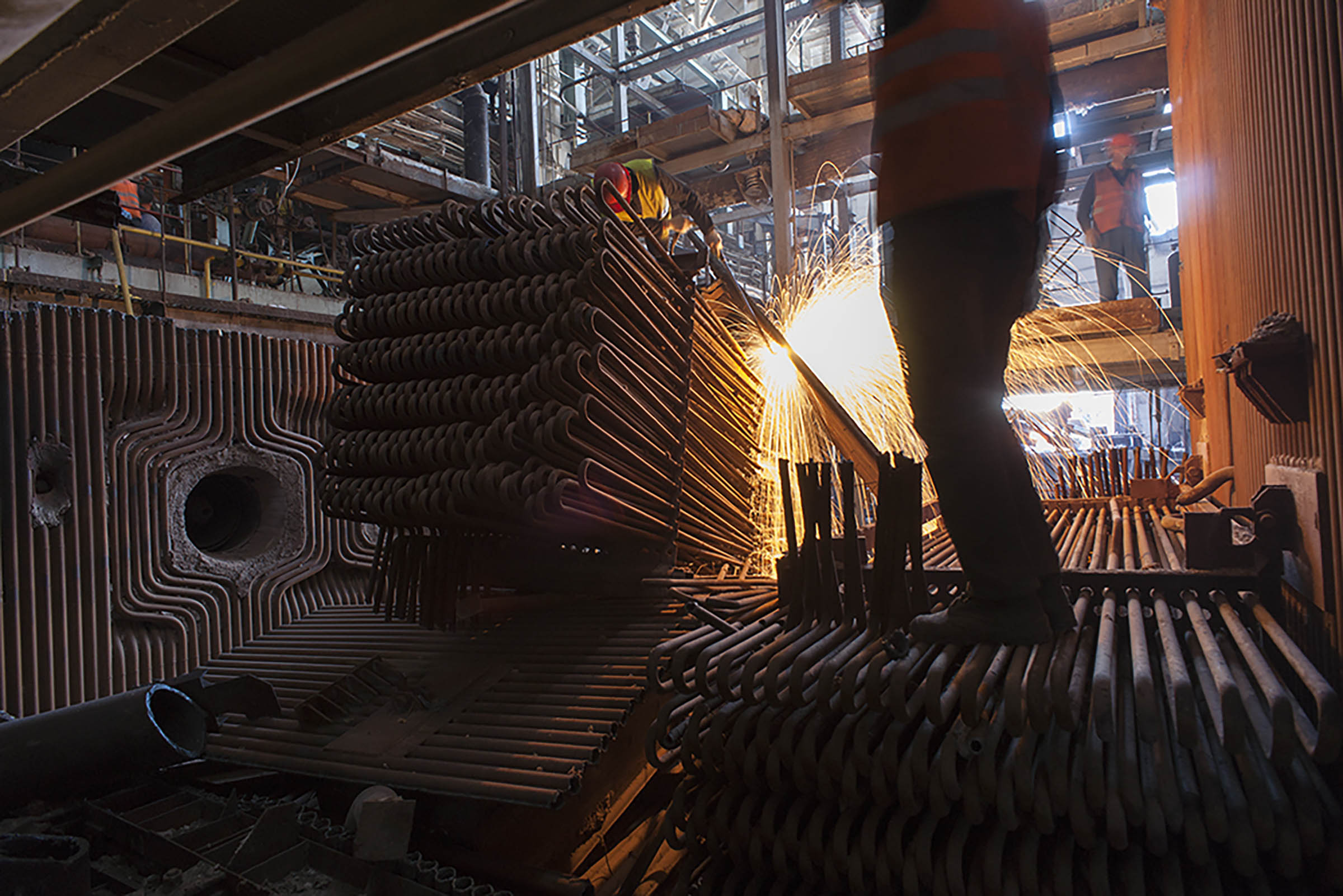 The GES-2 reconstruction, 2016
Photo by Gleb Leonov
GES-2's new life would begin with a careful recording of its past. Before beginning the reconstruction, V–A–C launched a number of archaeological, anthropological, and archival investigations into the station's history, which unearthed eighteenth-century construction estimates, decrees from the revolutionary years, plans of Bolotny Island, power station payrolls, and old drawings and photographs. As part of these investigations, engineers, electricians, and mechanics who had worked at GES-2 were interviewed by anthropologists. They recounted stories about workplace traditions, about their relationships with the girls working at the neighbouring Red October chocolate factory, and about conflicts with the residents of the House on the Embankment. These interviews would later be used by the director Vsevolod Lisovsky, the composer Dmitry Vlasik, the poet Andrey Rodionov, and the artist Irina Korina as the basis for GES-2 Opera, which was staged in 2019. The director Nastya Korkiya made a documentary film about the reconstruction in 2021. In 2022, V–A–C Press published a documentary history of the power station, GES-2: Powering Transformation. The book was written by Alexander Ostrogorsky, a journalist and architectural historian who had participated in the initial research.
The reconstruction of GES-2 according to Renzo Piano's design took place in a number of stages. First, tens of tons of metal equipment had to be removed from the power station. A portion of this equipment was sent away for restoration and is now on display in the House of Culture. Once the clearing out had been completed, GES-2 opened to the public for the first time in February of 2017, with the festival "Geometry of Now".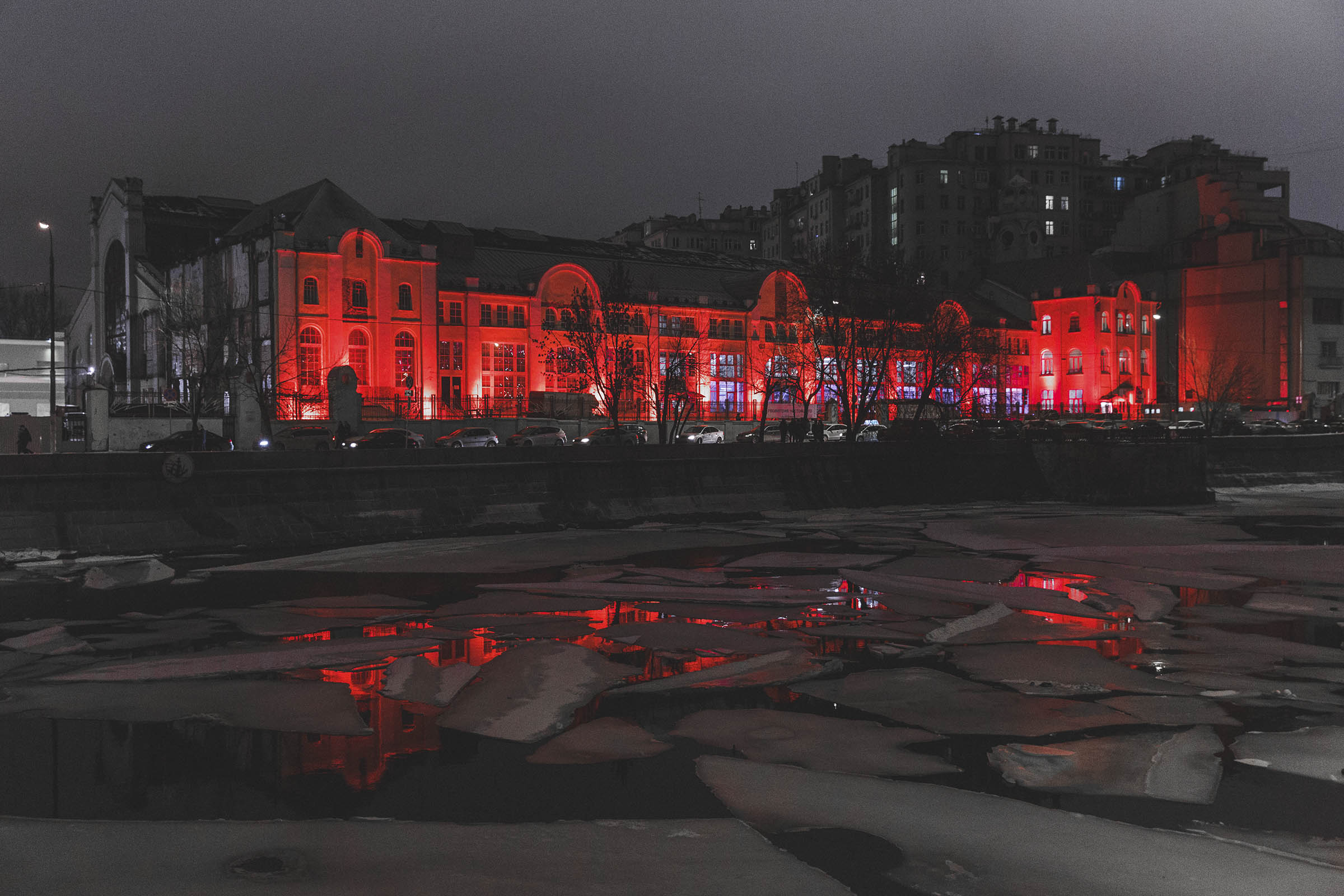 The Geometry of Now. Carl Michael von Hausswolff. Red Empty, 2017
GES-2, Moscow, 2017
Photo by Ivan Gushchin
After this, the construction work began. For a few months, the walls of the power station were suspended in mid-air: a new foundation had to be laid to allow for the construction of underground exhibition halls—the current Pump Room and neighbouring galleries. All the partitions that were no longer needed were removed, years of accumulated dust swept away, blocked windows dismantled, and historic structural elements carefully preserved. And so, little by little, the station began to transform into a GES-2 House of Culture.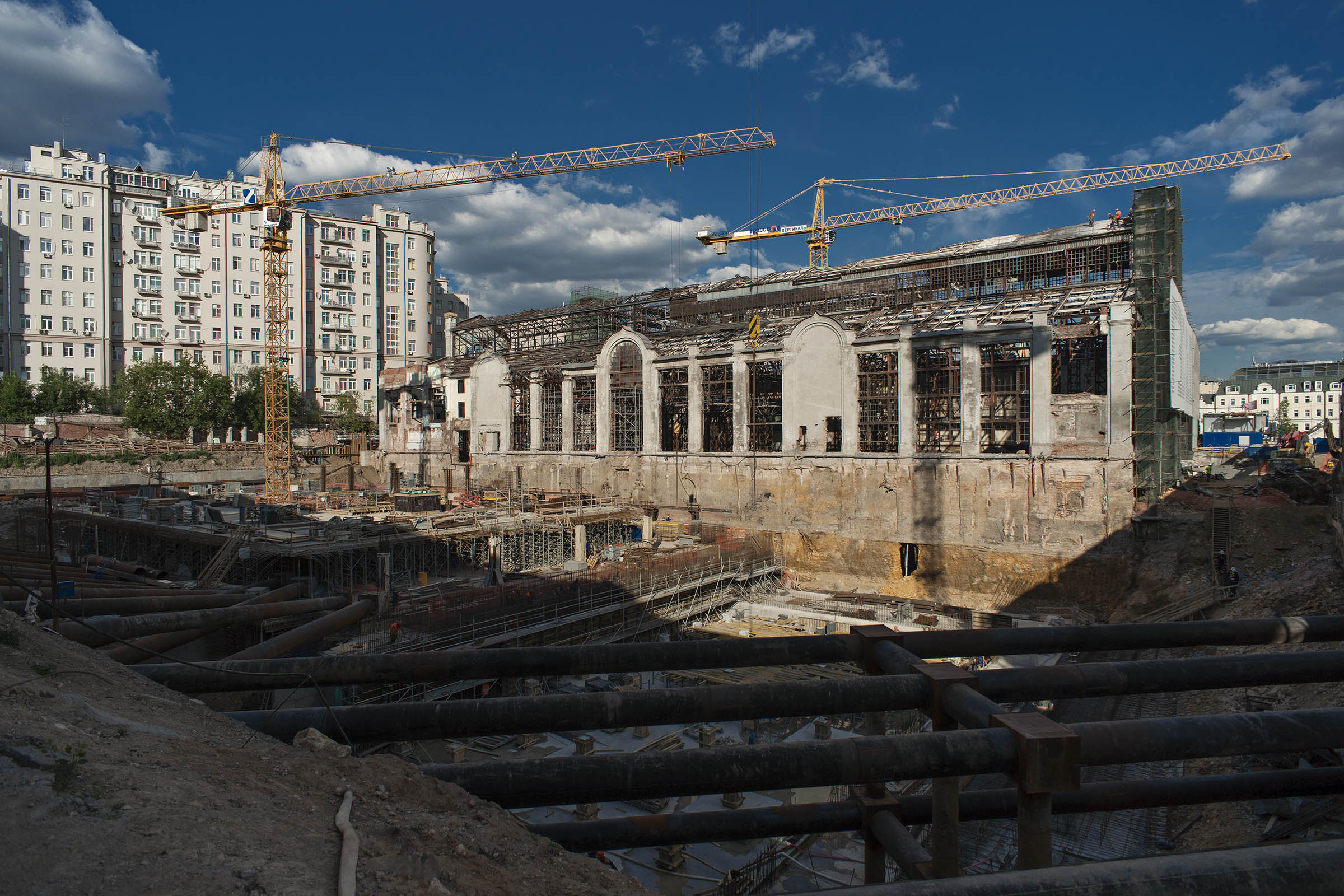 The GES-2 reconstruction, 2018
Photo by Gleb Leonov