Project: History and architecture of GES-2
From the very beginning of the GES-2 reconstruction project, Renzo Piano intended to alter the landscape around the building—as he put it: "Architecture has to breathe." In line with this, a courtyard has appeared at the back of the House Culture, and this open space leads into a grove of 620 birch trees, planted on a raised slope. The Forest serves no practical function—in Piano's words, it simply "gives beauty, which can sometimes save the world."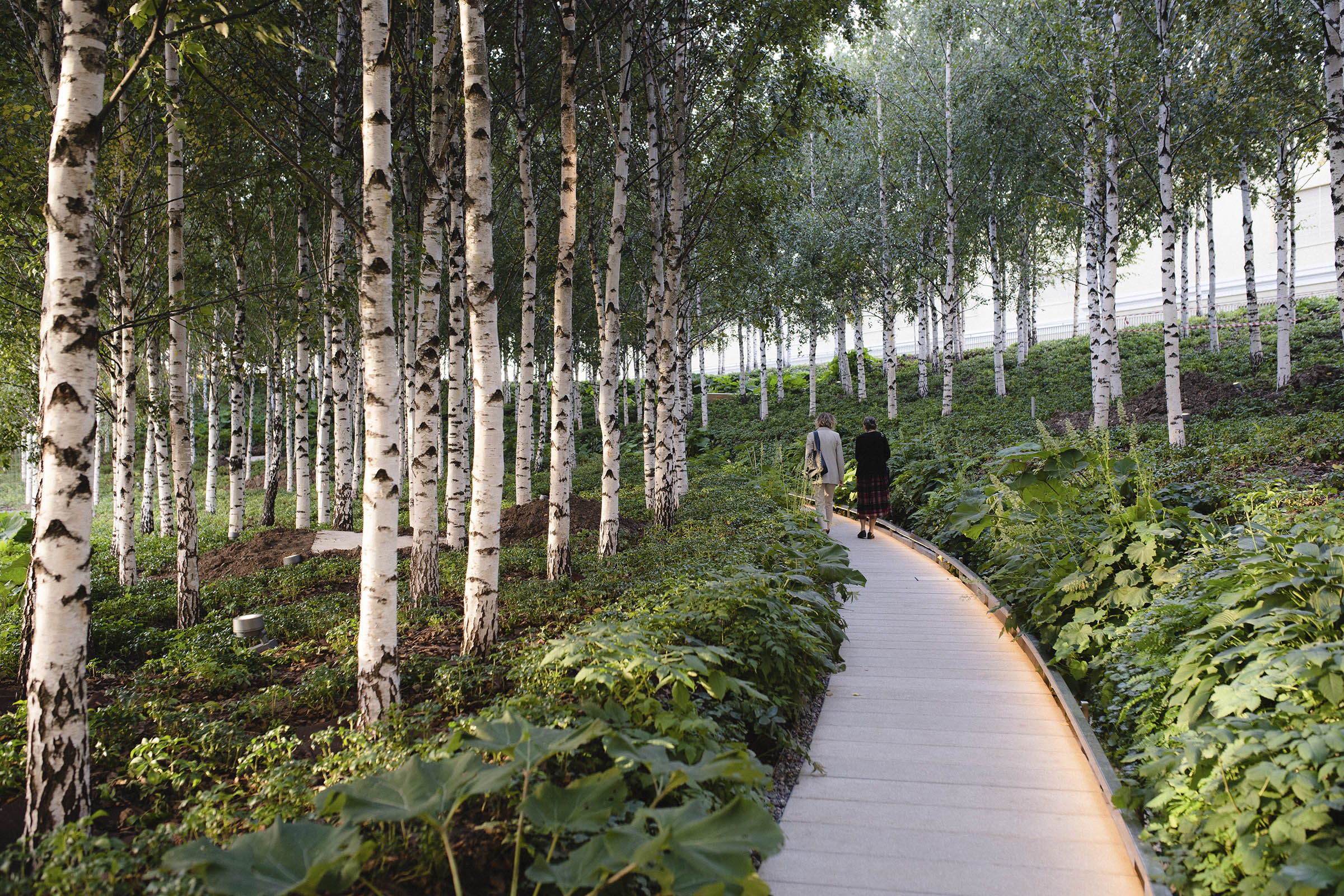 The Forest, 2021
Photo by Gleb Leonov
The Forest's birch trees do not just play on stereotypical images of Russian nature and cliches about the Russian soul, they are also an architectural element. Their graphic trunks resonate with the House of Culture's light interiors, and provide it with an additional, open-air space where sculpture exhibitions, yoga classes, performances, children's classes, concerts, and lectures can take place in the summer months.
The rest of the vegetation around the House of Culture is typical of central Russia: wild strawberries, burdock, butterbur, bergenia, hellebore, and chickweed. The irrigation system runs on rainwater in the summer and melted water in winter, all of it collected right here in the Frove and on the roof.
The slope can be climbed by following the curving Path. Along the side of the Patriarshy Bridge, there is also a passage leading to the Belvedere observation deck and its panoramic view of the House of Culture. If you look closely, you will notice pumps painted in different colours dispersed here and there throughout the Forest—in past lives, these were parts of the power station's hydraulic system.