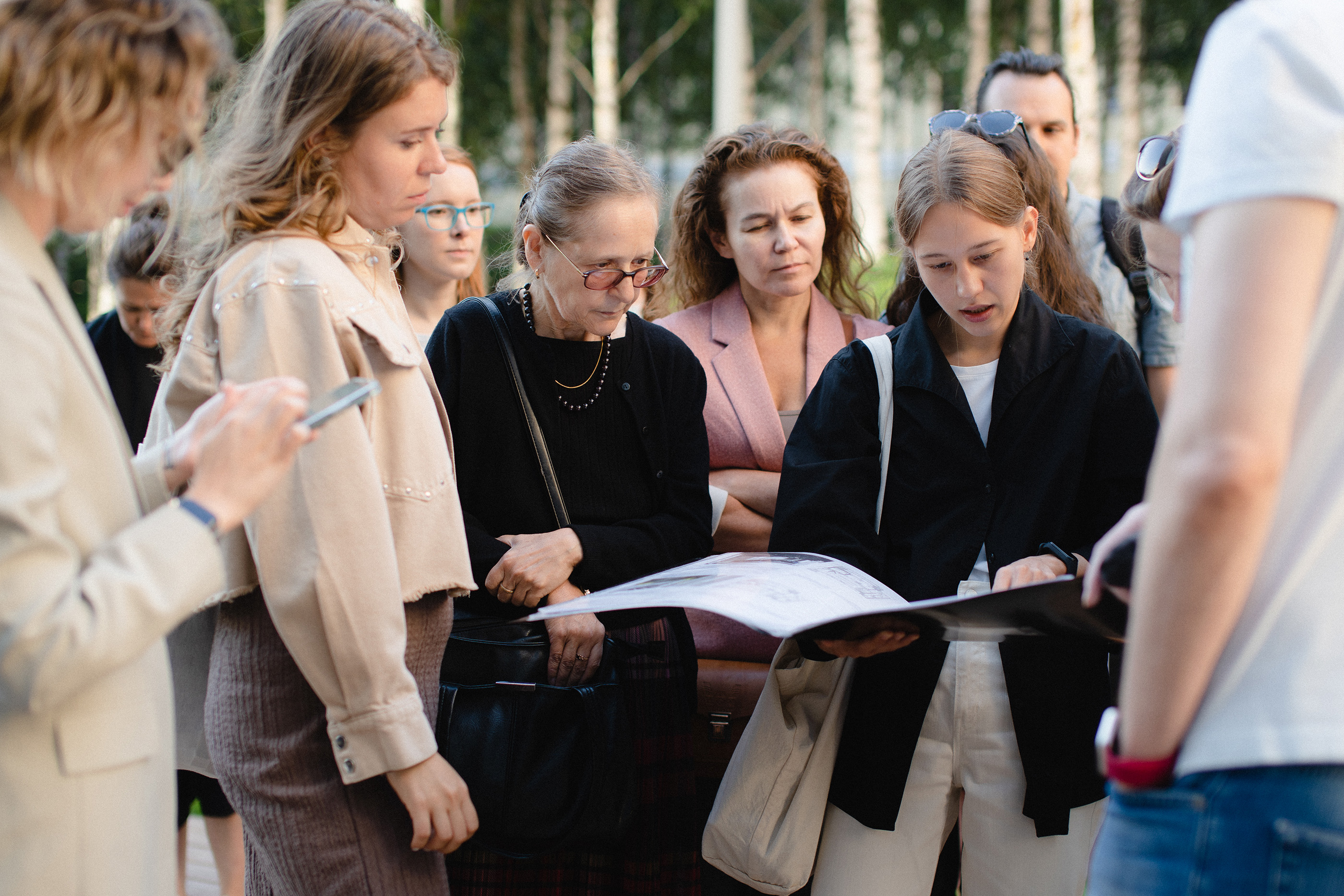 GES-2 aims to become a cultural centre for all, part of the urban environment, a space familiar to and popular with residents and visitors alike, a place that makes people want to stay longer and return. We strive to make knowledge more accessible; to involve in cultural activities all those eager to discover new things; to show that education is a continuous process, one that has to be brought out of schools and universities and beyond, into urban space.
Our goal is to make GES-2 an open platform for collective cooperation and for social interactions experienced in positive ways. We use the House of Culture's indoor zones and adjacent areas to create a comfortable leisure environment for residents and visitors, providing space for everything, from board games and wellness classes to neighbourhood tea parties and street festivals.
Our interaction with urban communities is envisaged to establish permanent and strong ties between the House of Culture and the local community, while fostering local creativity both within GES-2 and beyond.
The programme is structured around two lines of work. We communicate with Moscow's cultural and public organizations and/or their audiences, as well as with local grassroots initiatives (district and neighbourhood communities, groups based on interests and types of leisure, hobbies or lifestyle).
Constant features of the programme
Collaborative interaction involves recruiting organizations whose activities are akin to the values and interests of the GES-2 House of Culture for the development of joint projects.
Hospitality is the organization of "residences" for urban communities on the GES-2 premises in order to give greater resonance and significance to their activities, to share experience and jointly prepare public projects, inviting cultural figures who work on urban themes to participate.
Events Laboratories are creative groups based on collaborative local venues in various Moscow districts with the participation of local residents. The Laboratories' purpose is to develop initiatives in the field of cultural self-organization and art projects in the urban space.
Do you have any questions or suggestions for cooperation? Please email us at community@v-a-c.org